The 100-year camel festival or better known as Pushkar Mela has begun! Pushkar Fair 2016 brings along with it a whole lot of excitement, cultural extravaganza, and enthusiasm all across the nation. If you're contemplating on taking a trip then there's no better place than this. Let's soak into the riot of colours, camels, and culture as we take a look at the kaleidoscopic journey of Pushkar.
Alert: Pushkar is a holy town and therefore alcohol and non-vegetarian food is unavailable.
When?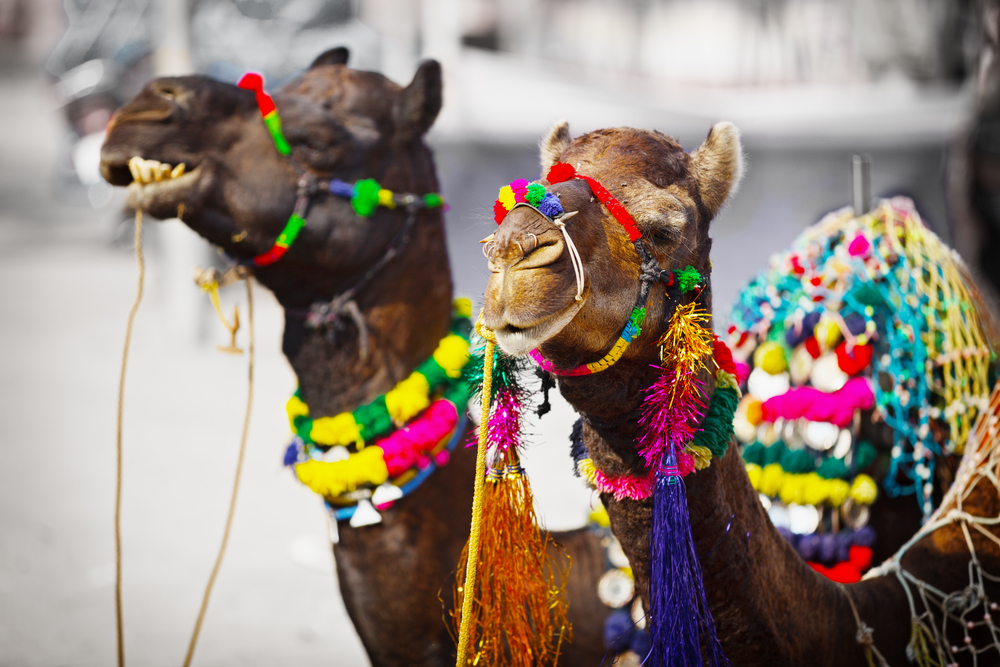 Every year, the Pushkar Camel Fair takes place in the month of Kartik form Ekadashi to Purnima (or full moon night). This time, the fair starts off on 8th November and ends on 14th of November 2016.
What?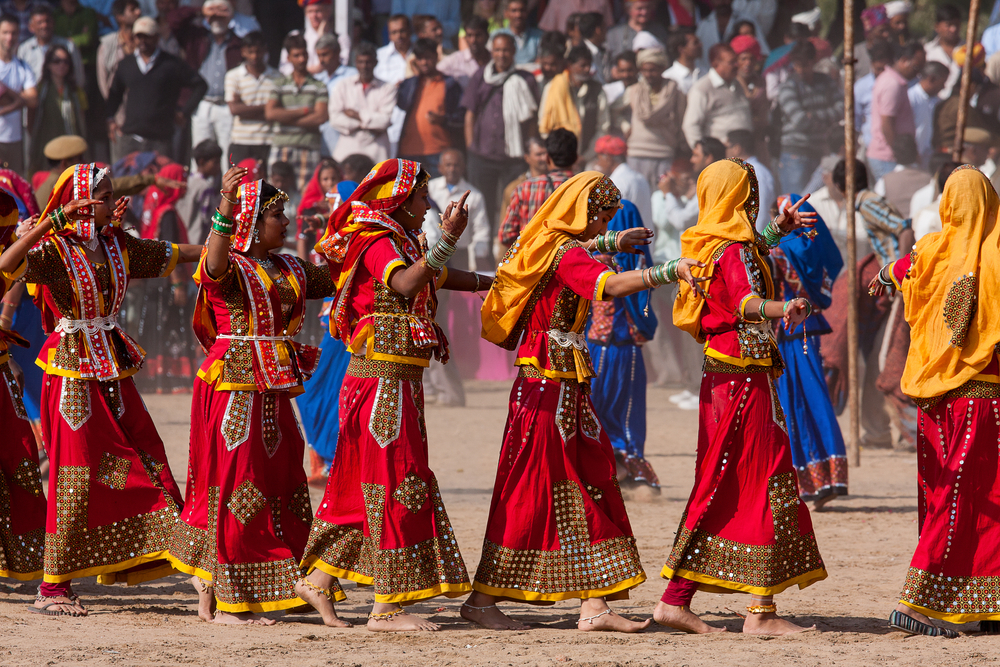 The festival was originally started off by the Marwari community as a local trade fair for business. In the present times, the fair is a kaleidoscope of cultural activities and musical events. Artists from all across the globe are invited and perform at the fair depicting a beautiful fusion of cultures. Magicians, artists, acrobats, dancers, and our very own snake charmers can be seen showcasing their skills to entertain the crowd. The much popular atithya or hospitality of Rajasthan is a delight to experience at Pushkar Fair.
Highlights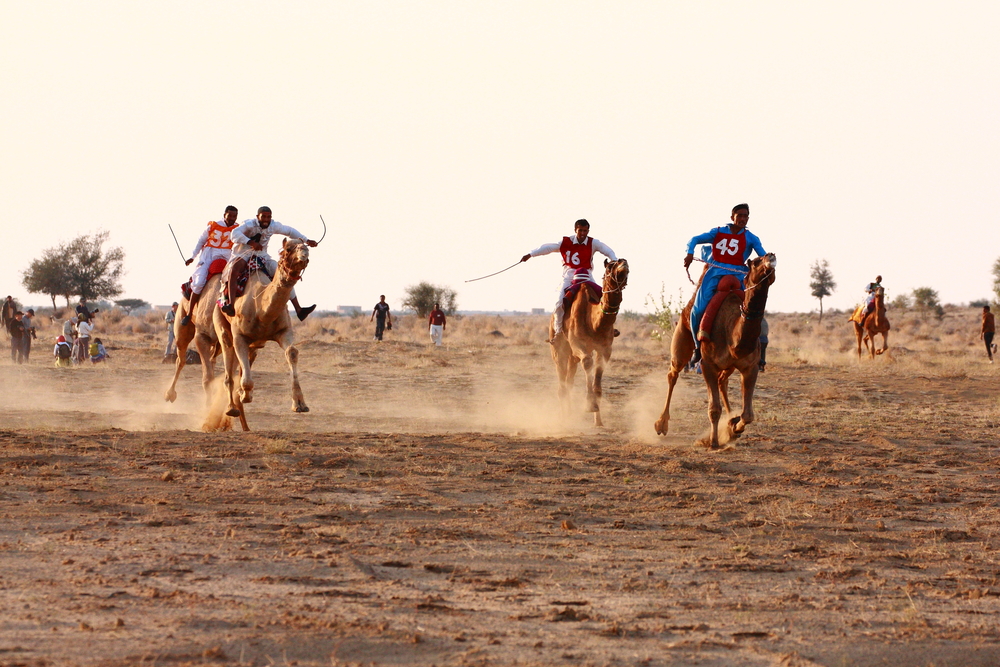 The Opening Ceremony – As grand as you can imagine, that's opening ceremony for you! Unfurling of the national flag, the signature tune of the fair followed by the procession of brightly adorned horses and camels being ridden by men in intricately designed Rajasthani attire.
Glamping Camping – The new way of camping, glamping offers the avenue to stay outdoors in a tent without having to compromise on the luxuries. Sky Waltz offers the unique experience of luxury tents in Pushkar.
Hot Air Ballooning – The Pushkar International Balloon Festival is organized as a part of the fair activity and a huge crowd collects to watch a dozen teams perform. Travellers can also book balloon safaris although they can be a little heavy on the pocket.
The Holy Dip – Pushkar, that means born out of a flower, has a sacred significance. Lord Brahma once threw a lotus and the place where it landed, water sprang up. This is where the sacred lake of Pushkar lies and pilgrims throng here every year to take a dip.
Sunset Safari– The sunset safari is basically carts driven by camels. The evening in the beautifully decorated carts amidst the desert is an experience of a lifetime.
The Handicrafts – Pushkar is a haven for handicrafts. Several stalls are put at the fair, all of which showcase a traditional treat in the form of bead necklaces, ornaments, patchwork, textiles, Ajmeri footwear, etc.
How to reach?

Pushkar is a sleepy town located 145 kilometres from Jaipur, Rajasthan. However, during this time of the year, the city wakes up to a vibrant camel marketplace that attracts domestic as well as international visitors.
If you're coming by air, Jaipur is the nearest airport. Those coming by train can drop at Ajmer and take the 30-minute bus/cab drive to Pushkar. Direct buses to Pushkar also run within the state of Rajasthan and Gujarat.
Tips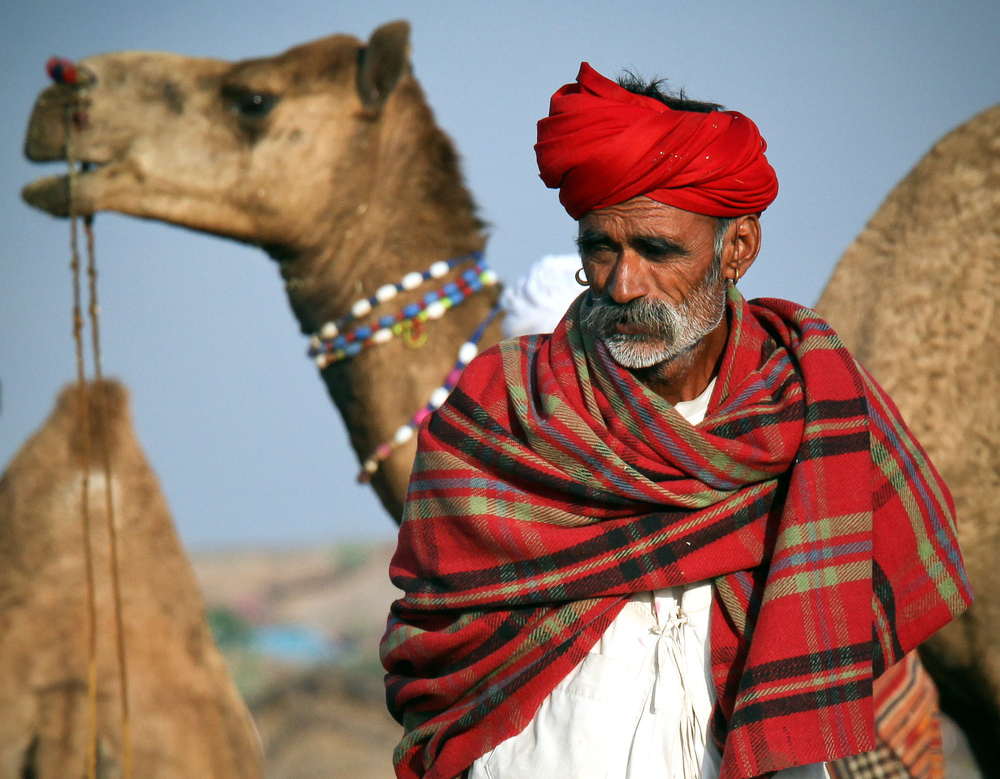 Stay clear of conmen and pickpockets. A lot of people might want to show around the town or extract money in the name of God's blessings. It's best to keep an arm's distance from such people.
Women travellers in Pushkar should avoid staying solo and rather be in groups. International travellers might want to stay away from people trying to be over friendly. After all, prevention is better than cure!
The Pushkar Fair presents the hues and shades of the culture of Rajasthan. The vibes and vibrancy at this fest are contagious and will leave you with some unforgettable memories. So, pack your bags and hop on the first bus to lose into the endearing spirit of Pushkar festival. And hey, don't forget to carry your DSLR! Happy journey! 🙂