Search
Destinations, property name
Why Us?
Best reviewed hotel chain.

Most centrally located.
Most value for money
Stay Fab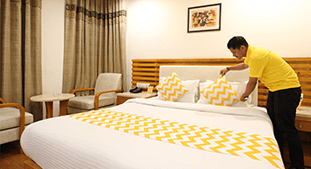 Our staff get trained by the best in hospitality business.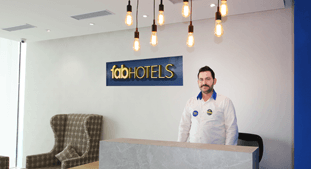 We are always available to serve you, 24x7, for a fab stay.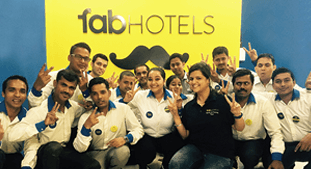 Our Quality team inspects and ensures consistent standards in every room.
Hotels in Kochi: 3 FabHotels
Ernakulam North Railway Station

Booked Yesterday

Ernakulam North Railway Station

Booked Yesterday

Kakkanad

Booked 6 hours ago

Budget Hotels in Kochi

A port city on the west coast of India, Kochi or Cochin is the commercial center of Kerala. The importance of Kochi is being aptly defined by the many financial and educational institutions located here, including International Container Transhipment Terminal, Cochin Stock Exchange, SEBI office, National University of Advanced Legal Studies and National Institute of Oceanography. Its huge business avenues - a blessing which is continuing from the medieval times when it used to be a major spice trading center - draw a swarm of entrepreneurs. This 'Queen of the Arabian Sea' is also popular among explorers and tourists for its hordes of cultural and natural heritage sites. To cater to the huge number of leisure and business travelers, there are a plethora of hotels in Kochi.

Travelers contemplating a trip here can choose from a range of lavish seafront resorts, heritage homestays, BnBs, guesthouses and budget hotels in Kochi, depending on their tastes and requirements. For those, looking for an affordable accommodation in Kochi without compromising on essential amenities, FabHotels is the right choice. Occupying prime locations and guaranteeing photo-matched rooms, FabHotels in Kochi make for a convenient stay. FabHotel Blue Orchid Railway Station is one such hotel that ensures a value for money stay to all guests. From modern facilities like complimentary Wi-Fi and 100% power back to amiable staff and spick and span rooms, this hotel in Kochi has it all. Tourists can make advance online hotel booking in Kochi to avoid last minute hassles.

Tourist Attractions in Kochi
The city of Kochi is an intriguing blend of modernity, medieval-era testaments and natural marvels that lure tourists from all over the country. The following are the most famous tourist attractions in Kochi:

• Chinese fishing nets
• Fort Kochi
• Paradesi Synagogue
• Mattancherry Palace
• Cherai Beach

Apart from these, travelers can also visit Kerala Folklore Museum, Indo-Portuguese Museum, Veegaland, SNC Maritime Museum, Bolgatty Palace, Basilica of Our Lady of Ransom, Bastion Bunglow and Wonderla.

Shopping and Dining in Kochi
From extravagant malls to traditional marketplaces, Kochi has a varied shopping, dining and entertainment scene. While LuLu Mall, Gold Souk Grande and Oberon Mall will compel brand-conscious buyers, the vibrant Marine Drive, MG Road and Broadway are perfect places for shopaholics, who want to explore and buy local handicrafts. Besides, the area around the Synagogue in Mattancherry is popular for its spice trading. These local markets and malls in Kochi have aplenty food options that offer authentic Kerala cuisine. Travelers can sample a gamut of dishes prepared in pure coconut oil and served in customary banana leafs at Malabar Junction (Parade Road); Kayees Biryani (multiple locations), Iftar (Edappally), Rappai's Thattinpuram (Palarivattom); Gokul Oottupura (multiple locations) and Kashi Art Café (Fort Kochi).

How to Reach Kochi
The 'Gateway to Kerala', Kochi is easily accessible by road, rail and air. Cochin International Airport (COK) hosts flights from all major cities of the world. From the airport, travelers can opt for buses, and cabs to reach their destination. The metropolis is connected by regular trains as well. The main train stations in Kochi are Ernakulam Town and Ernakulam Junction. Kerala State Road Transport Corporation (KSRTC) runs frequent air-conditioned buses between Kochi and other parts of Kerala, and the neighboring states of Tamil Nadu and Karnataka. The well-maintained network of national highways and roads makes it simpler for travelers to traverse the city. Kochi is well connected to places like Mysore by all modes of transport. The most-booked budget hotels in Mysore are FabHotel Dawn and FabHotel Stay By The Way. The latest addition to the city's extensive transport network is the Kochi Metro, which conveniently connects different localities and neighborhoods.