Coupon STAYFAB applied on all FabHotels. Discount up to 45% OFF! Best price guaranteed!
Search
Destinations, property name
Why Us?
Best reviewed hotel chain.

Most centrally located.
Most value for money
Stay Fab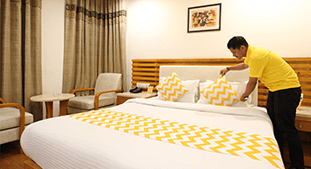 Our staff gets trained by the best in hospitality business.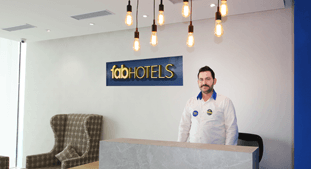 We are always available to serve you, 24x7, for a fab stay.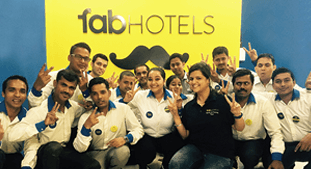 Our Quality team inspects and ensures consistent standards in every room.
Hotels in Madurai: 1 FabHotel
Tirupparankunram Rd

Booked Yesterday

Budget Hotels in Madurai

One of the largest cities in Tamil Nadu, Madurai is one of the most thronged pilgrimage destinations in India. As is clear by its popular name, The Temple City, Hindu temples are its major highlights. Built in the Dravidian style, these feature extensive sculpting, depicting scenes from various Hindu myths. The most prominent shrine here is the famous Meenakshi Amman Temple, which is visited by hundreds of devotees and tourists alike on a daily basis. As a result, hotels in Madurai are many, and these range from lavish to pocket-friendly ones. FabHotels has several budget hotels in Madurai located near the pilgrimage site as well as major transit hubs. Our hotels have contemporary rooms with modern amenities along with a warm and hospitable staff for a pleasing experience.