Coupon STAYFAB applied on all FabHotels. Discount up to 45% OFF! Best price guaranteed!
Search
Destinations, property name
Why Us?
Best reviewed hotel chain.

Most centrally located.
Most value for money
Stay Fab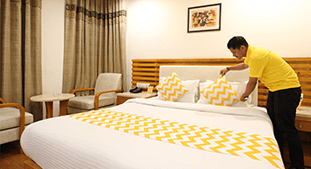 Our staff gets trained by the best in hospitality business.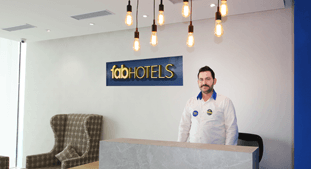 We are always available to serve you, 24x7, for a fab stay.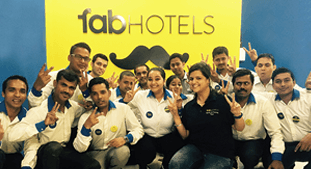 Our Quality team inspects and ensures consistent standards in every room.
Hotels in Navi Mumbai, Mumbai: 4 FabHotels
Budget Hotels in Navi Mumbai, Mumbai

A satellite city of Mumbai, Navi Mumbai is located on Maharashtra's west coast. Catering to both leisure and business travelers, Navi Mumbai has many luxury and pocket-friendly hotels. Some of the preferred budget hotels in Navi Mumbai are FabHotel Pranava Navi Mumbai and FabHotel Blue Diamond Navi Mumbai. By booking a room in one of the Navi Mumbai budget hotels, you can save a few bucks and enjoy easy connectivity to city's major attractions. In addition to Mumbai, FabHotels has many hotels in Pune as well. FabHotel Lakme Executive FC Road and FabHotel Magnus Star Koregaon Park are to name a few.

About Navi Mumbai
Navi Mumbai, a rapidly growing residential hub, is one of the plush suburbs of Mumbai. Its commercial significance coupled with low pollution and housing rates has made it a preferred destination for immigrants. Some of the top Indian IT companies located here are Wipro, Accenture, Tata Consultancy Services, L&T Infotech, Siemens, Bureau Veritas and Tech Mahindra. Delhi Public School, St. Joseph's High School and Avalon Heights International School are among the top schools in Navi Mumbai. This locality also has a bunch of reputed hospitals like Apollo Hospitals, Om Navjeevan Hospital, and Sterling Wockhardt Hospital.

Shopping and Dining in Navi Mumbai
Navi Mumbai is the ultimate destination for shopaholics and food connoisseurs for the wide range of shopping complexes, eateries and restaurants it has. Inorbit Mall, Little World Mall, and Glomax Mall are some of the best retail complexes here. There are some popular restaurants in the Inorbit Mall, such as Pot Pourri, Chilli's American Grill and Bar, etc. Other frequented restaurants of Navi Mumbai are 70 Beans and Pincuk. It is also a hub for the people who want to experience the nightlife of Mumbai as there are several lounges and pubs here like British Brewing Company, Rude Lounge, 3 Wise Monkeys, and Rockville.


Selecting hotels in Navi Mumbai proves to be beneficial due to its proximity to major attractions of Mumbai. Check out some of the popular ones such as:
• Parsik Hills (1.4 km)
• Diwale Fort (4.2 km)
• Jewel of Navi Mumbai (4.5 km)
• Mango Garden Belapur (4.8 km)
• Belapur Fort (5 km)

The other popular places of interest are Sagar Vihar and Kharghar, which are within 10 km of Navi Mumbai. The latter is known for the cascading Pandavkada Falls.

How to Reach Navi Mumbai

The best way to reach Navi Mumbai is by train. The Panvel Railway Station is at a distance of 18 km from the region. You can enter the city through the Thane-Belapur Road. Further, Chhatrapati Shivaji International Airport is around an hour's drive from Navi Mumbai. You can avail the services of the BEST buses or reach Navi Mumbai via taxi.