Search
Destinations, property name
Why Us?
Best reviewed hotel chain.

Most centrally located.
Most value for money
Stay Fab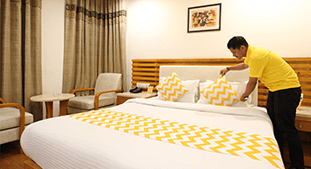 Our staff get trained by the best in hospitality business.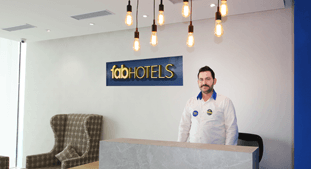 We are always available to serve you, 24x7, for a fab stay.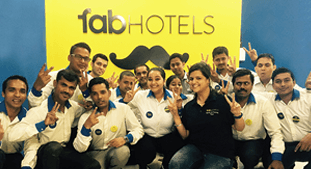 Our Quality team inspects and ensures consistent standards in every room.
Hotels in C Scheme: 8 FabHotels
Budget Hotels in C Scheme

C Scheme is one of the central locations of Jaipur, well-connected to most of the tourist attractions in the area. there are several budget hotels in C Scheme that offer decent accommodation at reasonable rates. Fab Hotels Epic C Scheme and Fab Hotels Royal CM Bani Park are two of the highly recommended ones.

For those who don't mind staying slightly further off, Fab Hotels Dior Pink City near Jal Mahal and Fab Hotels Panchsheel on Ajmer Road are two budget hotels near C Scheme. One can find many hotel deals in Jaipur that ensure a holiday to this prime tourist destination can be arranged within a moderate budget.

C Scheme Overview
C Scheme is located near the Secretariat, Jaipur. Renowned hospitals like Anand Eye Hospital and Gastro and General Hospital. Since it is close to the residential colonies, C Scheme has some good schools that include Mahaveer Public School and St. Xavier's School.

Some of the software companies that operate in C Scheme are Mascot Technologies, Excel Technovation Pvt Ltd and Maverick Business Solutions. The World Trade Park houses several MNCs and IT firms and is situated around 9 km away from C Scheme.

With hospitals, schools, eateries, apartments and corporate offices, C Scheme is among the best places to live in Jaipur.

Shopping And Dining In C Scheme
There are plenty of shopping destinations in C Scheme. Ambition Mall, Man Upasana Plaza, and Shoppers Paradise are some of the outlets you can try out in the locality, while Chameliwala Market and Sindhi Colony Market are good places to go for street shopping.

Many restaurants and eateries adorn the streets of C Scheme. Mamu's Infusion is a lovely rooftop cafe of the locality. Fusion Veg Multicuisine Restaurant at Lal Kothi is strictly for vegetarian food lovers. Cafe f-32 is known for South Indian delicacies and snacks. The other restaurants and eateries include Poppin Organic Cafe, Culture, and Me Casa Su Casa. The nocturnal wanderers also have plenty of choices at C Scheme. Cask & Cork is all about its rooftop ambiance and amazing food. House of People is known for its live band performances, while 100% Rock has a dance floor that comes alive at night. SLOUNGE, WTF, and Jaipur Adda are other popular hangout options in and near C Scheme.

Attractions In And Around C Scheme
There are several tourist attractions in and around C Scheme that can be visited on a trip to Jaipur, the Pink City. Some of them are listed below:
• BM Birla Auditorium (1.2 km)
• Birla Mandir Temple (3.3 km)
• Albert Hall Museum (2.6 km)
• Moti Dungari Temple (3.4 km)
• Deer Park (1.3 km)
• Modern Masti 7D (5.3 km)

With many tourist attractions close to C Scheme, there are several hotels near attractions in C Scheme Jaipur. For best hotel deals in C Scheme, you can book the tickets well in advance.

How To Reach C Scheme
C Scheme is located around 3 km away from Jaipur railway station and around 12 km from Jaipur International Airport. You can easily commute to Jaipur from any corner of the world by rail or air, and from the Jaipur railway station or the Jaipur International Airport, the best way to reach C Scheme is to hire a taxi.

Taxis, auto rickshaws, and buses are available to commute within the city. For a hassle-free trip, ensure that you don't visit Jaipur during the peak seasons.

Jaipur is close to some of the best tourist destinations in Rajasthan, with many hotels in Udaipur also available if you want to extend your stay in this beautiful state.