Coupon STAYFAB applied on all FabHotels. Discount up to 45% OFF! Best price guaranteed!
Search
Destinations, property name
Why Us?
Best reviewed hotel chain.

Most centrally located.
Most value for money
Stay Fab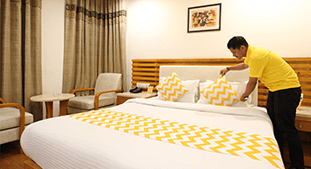 Our staff gets trained by the best in hospitality business.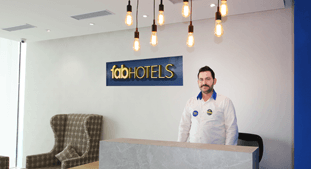 We are always available to serve you, 24x7, for a fab stay.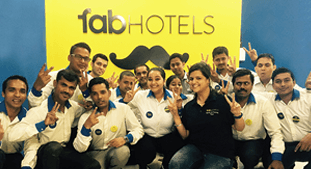 Our Quality team inspects and ensures consistent standards in every room.
Hotels in Kodaikanal: 3 FabHotels
Sivanandi Road

Booked 3 hours ago

Kodai Lake Area

Booked Yesterday

Sivanandi Road

Booked Yesterday

Budget Hotels in Kodaikanal

Kodaikanal, at 2,000 meters, is a surreal hill station in the Palani Hills of Western Ghats. Centered around the man-made Kodai Lake, this town in Tamil Nadu is one of the most sought-after honeymoon destinations in the south. From nature walks, trekking, hiking and camping in the dense forests to boating and exploring the various attractions, the hill resort is known to offer diverse experiences for a blissful vacation. While it is a year-round destination, September to May is the best time to visit Kodaikanal.

To cater to the increasing number of holidaymakers every year, Kodaikanal has many star category and economical accommodation options. Those looking for budget hotels in Kodaikanal can go for FabHotel Kodai Kings Park. With panoramic views of pine trees and rolling hills, this spick and span property makes for a refreshing stay. Further, each room at FabHotels features modern amenities like cable TV, Wi-Fi access, and hygienic bathroom. The amiable hospitality further ensures a pleasant stay here.

Since Kodaikanal is a popular destination, travelers are advised to make online hotel bookings in advance to avoid any last-minute hassle. FabHotels Android app can further make it more convenient. With FabHotels mobile app, travelers can also look for 'hotels near me' and make a booking instantly. Alternatively, FabHotels in Kodaikanal can also be booked by calling the round-the-clock central reservations team at +91-7042424242.

Tourist Attractions in Kodaikanal
Bestowed with abundant natural beauty, Kodaikanal is a paradise for nature lovers and explorers. Its sparkling lakes, cascading waterfalls, vantage points and botanical gardens make for wonderful postcard images. While on a trip here do not forget to visit its popular places of interest including:

- Bryant Park
- Bear Shola Falls
- Coakers Walk
- Devil's Kitchen
- Pillar Rocks

These are not all, the hill resort is also known for Kurinji Andavar Temple, Dolphin Nose, Silver Cascade Falls, Berijam Lake, Kodaikanal Solar Observatory, and Thalaiyar Falls among others. To make it easy for tourists, many budget hotels in Kodaikanal are located close to these attractions.

Shopping and Dining in Kodaikanal
A Kodaikanal tour is incomplete without a bit of shopping. The hill resort's street-side stores have everything on offer; from a wide variety of woolens and handmade articles to dried flowers, medicinal herbs and Eucalyptus oil. The hill town is also popular for chocolates, marshmallows and cheese that are available throughout. Anna Salai Market is a good place to shop for fresh produce, shawls, leather items, jewelry and walnut wood articles. The Khadi Emporium, Eco-Nut and Government Sales Emporium are also well-known outlets in Kodaikanal.

Besides shopping stores, there are many good restaurants and eateries in Kodaikanal that offer a taste of regional cuisine and also serve other Indian and international delicacies. Some of the most loved places to eat in Kodaikanal are Altaf's Café, Cloud Street, Ten Degrees, Pastry Corner, Tava, Muncheez, Pot Luck, and Hotel Astoria.

How to Reach Kodaikanal
The nearest railhead to the hill station is at Kodai Road around 80 km away. The Kodai Road Railway Station hosts regular trains from neighboring cities like Madurai and Trichy. Those who want to fly down to Kodaikanal can book a flight to Madurai Airport, which is approximately 133 km away. The airport operates frequent flights to and from Chennai, Trichy, Bangalore and Mumbai. From here, passengers can take a cab or local train to reach the hill resort. There are many state-owned and private bus operators also that offer regular service from Palani, Madurai, Dindigul, Theni, Kumily, Tiruchirappalli, Bangalore and Chennai.

On a trip to Kodaikanal, tourists can also explore Coimbatore, which is famous for its centuries-old Hindu temples. Travelers need not worry about accommodation as there are many hotels in Coimbatore that offer a comfortable stay close to major landmarks and tourist attractions. FabHotel Royal Castle Gandhipuram and FabHotel Thaai Railway Station are among the most preferred ones.

So the next time, you plan for an escape from monotony, browse through our comprehensive range of hotels in over 250+ locations pan-India. To avail the best deals and discounts on hotel bookings, subscribe for our latest offers!