Coupon STAYFAB applied on all FabHotels. Discount up to 45% OFF! Best price guaranteed!
Search
Destinations, property name
Why Us?
Best reviewed hotel chain.

Most centrally located.
Most value for money
Stay Fab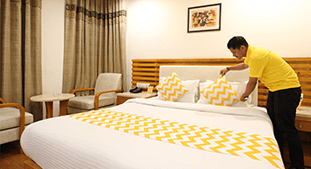 Our staff gets trained by the best in hospitality business.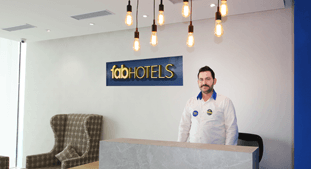 We are always available to serve you, 24x7, for a fab stay.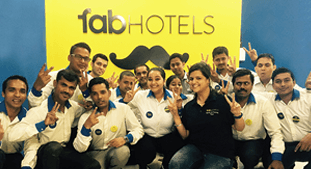 Our Quality team inspects and ensures consistent standards in every room.
Hotels in Varanasi: 1 FabHotel
Cantonment

Booked Yesterday

Budget Hotels in Varanasi

Varanasi, also known as Banaras or Kashi, is one of the oldest cities of India. The historical city is situated on the banks of the holy river Ganges and is a part of the state of Uttar Pradesh in northern India. It is thronged by pilgrims and devotees throughout the year and is known for its countless temples. Some significant places to visit in Varanasi include Kashi Vishwanath Temple, Assi Ghat, Bharat Mata Mandir, Kaal Bhairav Temple, Manikarnika Ghat, etc.
The place happens to be as important for the Buddhists and the Jains as it is for the Hindus. Hence, it witnesses a huge crowd of pilgrims. There are a number of budget hotels in Varanasi most of which are located near Assi Ghat and Kashi Vishwanath Temple. Going by the same trend, FabHotels also has its properties situated near Assi Ghat – an internationally recognised place for its evening arti. FabHotels also provides Varanasi hotel deals to its customers periodically.
Taking a dip in the holy waters of Ganga or enjoying a view of the Ghats on a boat are some of the most exciting things to do in Varanasi. The city is known for its Banarasi saree made out of one of the finest silks of the country. The Ramnagar Fort dating back to the 17th century is the place to go for history lovers and photography buffs. In leisure time, take a tour to Man Mandir Observatory or the beautiful campus of the Banaras Hindu University (BHU).