Search
Destinations, property name
Why Us?
Best reviewed hotel chain.

Most centrally located.
Most value for money
Stay Fab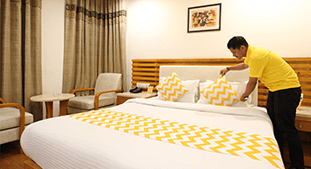 Our staff get trained by the best in hospitality business.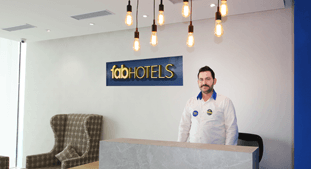 We are always available to serve you, 24x7, for a fab stay.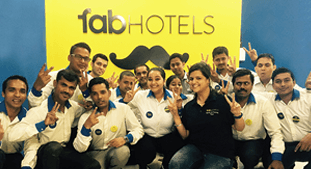 Our Quality team inspects and ensures consistent standards in every room.
Hotels in RA Puram: 16 FabHotels
Budget Hotels in RA Puram

RA Puram is a well-known locality in the heart of Chennai. Finding accommodation in RA Puram is quite easy as there are many budget hotels in RA Puram, including FabHotel Nachiappa. Travelers can also look for budget hotels in T Nagar to stay near RA Puram. FabHotel Blossoms and FabHotel Innside Serviced Apartment are among the best hotels in T Nagar. Tourists can make online hotel booking to stumble upon some amazing hotel deals.

About RA Puram
RA Puram is home to many prominent business centers including MLS Business Centre, DPM Enterprises and Allsec Technologies. Educational institutions here are Brainbay Educare India Private Limited and Corporation High School. Well-known hospitals nearby include Durgabai Deshmukh General Hospitals and Andhra Mahila Sabha Hospital.

Shopping and Dining in RA Puram

There are some great places for visitors to go shopping, such as Raj Shopping Centre and Ramee Mall, where a wide variety of stuff is available. Cream Centre, Eatalica, Pizza Hut, Fatoosh Multi Cuisine, Sangeetha Fast Foods, The Velveteen Rabbit, Burmese Food Centre, Meenakshi Restaurant and Flavours of Lalgudi are the popular places to dine in and around RA Puram.

Attractions in and around RA Puram
RA Puram offers good connectivity to several attractions of Chennai. These include:

• Tholkappiar Ecological Park (1.8 km)
• Kapaleeswarar Temple (2.1 km)
• Santhome Basilica Church (3.1 km)
• Marina Beach (6.2 km)
• Government Museum (7.3 km)

How to Reach RA Puram
Chennai International Airport is located approximately 13.5 km from RA Puram, while Chennai Central Railway Station is 8.5 km away. From the station, you can take trains to numerous cities and towns, including the industrial hub of Coimbatore. There are good budget hotels in Coimbatore, including FabHotel Sam Residency Gandhipuram and FabHotel Royal Castle Gandhipuram. Arumbakkam Metro Station is 8.5 km from RA Puram, whereas CMBT Metro Station is approximately 10.5 km away.
Frequently Asked Questions
What is Mahabalipuram famous for and how can we travel to Mahabalipuram from Chennai?

Mahabalipuram is famous for its beaches and Pallava-era rock-cut temples that are now UNESCO World Heritage Sites. To reach Mahabalipuram from Chennai, you can hire taxis or take buses.