Coupon STAYFAB applied on all FabHotels. Discount up to 45% OFF! Best price guaranteed!
Search
Destinations, property name
Why Us?
Best reviewed hotel chain.

Most centrally located.
Most value for money
Stay Fab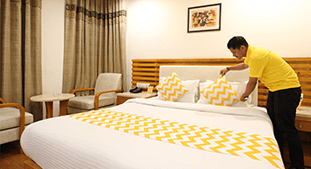 Our staff gets trained by the best in hospitality business.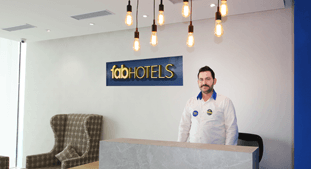 We are always available to serve you, 24x7, for a fab stay.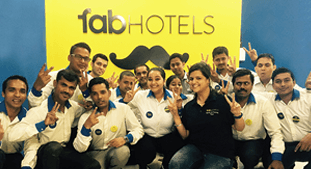 Our Quality team inspects and ensures consistent standards in every room.
Hotels near Sahara Mall, Gurgaon: 22 FabHotels
Budget Hotels near Sahara Mall, Gurgaon

Sahara Mall is one of the most important shopping hubs in Gurgaon city. You will find a large number of hotels near Sahara Mall that include luxury properties by major hospitality chains. However, accommodation near Sahara Mall can also be sought at plenty of affordable hotels. FabHotel Hill View Suites DLF Phase II Is a preferred option of budget hotels near Sahara Mall. Fabhotel Oasis DLF Phase III and FabHotel The Residency DLF Galleria are some of the best budget hotels near Golf Course Road, which is near Sahara Mall. If you are rather staying in the city of Delhi, then you can check out economy hotels in Delhi like FabHotel Star Delhi Airport and FabHotel Sage Saket.

About Sahara Mall
Sahara Mall is one of the retail destinations that make the city of Gurgaon a paradise for shoppers. In addition, the area around is home to several companies, including Unistar Estates Private Limited, Himalaya Opticals, Max Life Insurance, Arena Animation, Sare Homes Gurgaon, DTDC and Galaxy Jewels. Reputed schools nearby include St Xavier's World School, Delhi Public School and American Montessori Public School. Higher educational institutions like School of Communication and Reputation are also present in the vicinity. Leading hospitals in the area are Max Healthcare, Lord Krishna Hospital and Uma Sanjeevani Health Centre and Hospital.

Shopping and Dining in Sahara Mall

Sahara Mall is a huge shopping place, where you will find a large number of noted brands. You can shop to your heart's content and have a great time with your family and friends. In terms of a gastronomic bonanza, Sahara Mall again has a plethora of options. The choice of cuisines you can sample at Sahara Mall ranges from Chinese and Italian to South Indian and North Indian. There are cozy cafes and hip breweries, offering a variety of beverages, as well. Some of the popular picks include Ruby's Bar and Grill, Haldiram's, The Odyssey, Club Prison and Sydney Café Bar and Lounge. Ambience Mall, MGF Mega City Mall and DLF City Mall are other shopping hotspots near Sahara Mall.

Attractions near Sahara Mall
There are several attractions you can access easily from hotels near Sahara Mall, including the following:

• Mystery Rooms (1.7 km)
• Kingdom of Dreams (3.5 km)
• Leisure Valley Park (3.7 km)
• Vintage Camera Museum (4.6 km)
• Sultanpur Bird Sanctuary (24 km)
How to Reach Sahara Mall
Sahara Mall is one of the most visited malls in the city of Gurgaon. The best way to reach Sahara mall is by Delhi Metro as Sikandarpur Metro Station is merely 850 meters away. You can also take your personal vehicle or hire a taxi; the mall is on Mehrauli-Gurgaon Road. Indira Gandhi International Airport, the busiest air transit hub in India, is 12.3 km away.