Coupon STAYFAB applied on all FabHotels. Discount up to 45% OFF! Best price guaranteed!
Search
Destinations, property name
Why Us?
Best reviewed hotel chain.

Most centrally located.
Most value for money
Stay Fab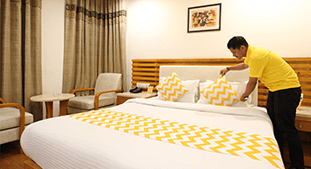 Our staff gets trained by the best in hospitality business.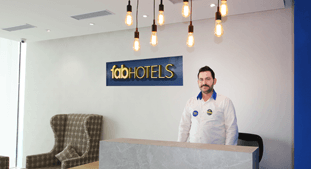 We are always available to serve you, 24x7, for a fab stay.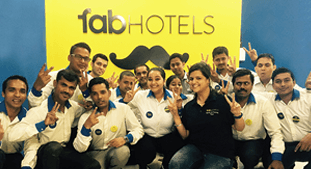 Our Quality team inspects and ensures consistent standards in every room.
Hotels in Golf Course Road, Gurgaon: 23 FabHotels
Budget Hotels in Golf Course Road, Gurgaon

Golf Course Road is one of Gurgaon's most distinguished localities. It is considered as an ideal real estate investment area, due to its strategic location near business parks and all social amenities. There are also various options for hotels near Golf Course Road for those who plan to visit the place. Some of the most popular budget hotels near Golf Course Road include FabHotel Aksh Palace, FabHotel First Star, FabHotel Tavishk and FabHotel GRD DLF Square. For budget hotels near Fortis Hospital, FabHotel First Star HUDA Metro is a good choice. On booking your rooms online, you can access some of the most exciting hotel deals in Noida too.

About Golf Course Road, Gurgaon
Golf Course Road or GC Road is well connected to MG Road and NH 8, offering easy access to New Delhi. It is a highly sought-after locality for residential establishments as well as educational institutions. There are also numerous IT and business parks located in and around this locality. Some of the global organizations like Ernst & Young, Dell, Genpact, American Express have their offices in this area. There are of course many high-end and budget hotels near Golf Course Road that makes it a preferred choice to stay in Gurgaon.

Shopping and Dining in Golf Course Road
A premium neighborhood in Gurgaon, Golf Course Road is home to plenty of choices when it comes to shopping. Upscale shopping malls like the Central Plaza Mall, Global Foyer, Omaxe Gurgaon Mall, MGF Mega City Mall, Sahara Mall and Ambience Mall house all world-class fashion brands. One can also find all convenience stores and amenities easily. Food lovers have all the reasons to revel, since there are plenty of dining options. Some of the best places to wine and dine near Golf Course Road are Manhattan Bar Exchange and Brewery, Indian Grill Room, Dudleys, The Clock Tower, Crepe-fe and Khaaja Chowk.

Attractions around Golf Course Road
Reserving a room in a budget hotel near Golf Course Road is recommended, if you have plans to explore the area during your short trip here. Several places around GC Road which are worth a visit include:
• Tau Devi Lal Bio Diversity Park (3.8 km)
• Appu Ghar Gurgaon (5.8 km)
• DLF CyberHub (6.9 km)
• Leisure Valley Park (7.6 km)
• Qutub Minar (17.6 km)

How to Reach Golf Course Road
Golf Course Road is easily accessible by road as well as metro as Sikandarpur metro station is 4.5 km away. While Delhi Airport is 14.9 km away from GC Road, the nearest railway station is at Bijwasan (18.9 km).
Frequently Asked Questions
Help me to find hotels in Golf Course Road?

Golf Course Road is a prominent residential zone in Gurgaon, and there are several hotels along it. For hotels near Golf Course Road, just visit our homepage - https://www.fabhotels.com/ - and enter the locality name in the Let's Get Started section. Alternatively, you can also go to https://www.fabhotels.com/hotels-in-gurgaon/golf-course-road/.