Coupon STAYFAB applied on all FabHotels. Discount up to 45% OFF! Best price guaranteed!
Search
Destinations, property name
Why Us?
Best reviewed hotel chain.

Most centrally located.
Most value for money
Stay Fab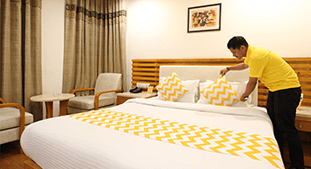 Our staff gets trained by the best in hospitality business.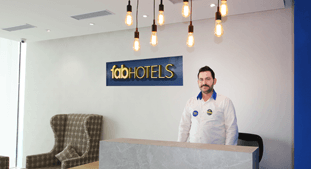 We are always available to serve you, 24x7, for a fab stay.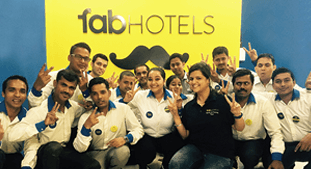 Our Quality team inspects and ensures consistent standards in every room.
Hotels in Bhubaneswar: 1 FabHotel
Budget Hotels in Bhubaneswar

Located in East India, Bhubaneswar is the capital of the coastal state of Odisha. Inhabited since 1st Century BC, the city has a storied history and culture. Its two most iconic sights are Rajarani Temple and Lingaraja Temple that are some of the best examples of Kalinga architecture in the country. In addition to being a cultural center, the city is also blooming as a significant hub for trade and commerce in the region. Its direct connectivity to Puri, one of the Char Dham destinations, further elevates its significance among travelers. There are loads of hotels in Bhubaneswar that cater to the rising number of people coming here for various purposes. Visitors can go for luxury or budget hotels in Bhubaneswar for a pleasant stay without spending much. Those picking the latter option can book a room with FabHotels, which has centrally located properties. All our hotels come with contemporary rooms and complimentary facilities like Wi-Fi access and breakfast.