Coupon STAYFAB applied on all FabHotels. Discount up to 45% OFF! Best price guaranteed!
Search
Destinations, property name
Why Us?
Best reviewed hotel chain.

Most centrally located.
Most value for money
Stay Fab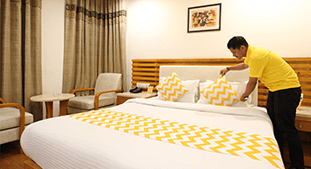 Our staff gets trained by the best in hospitality business.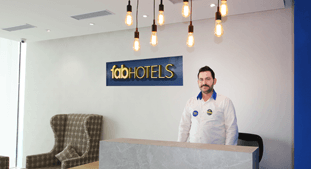 We are always available to serve you, 24x7, for a fab stay.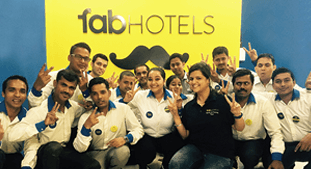 Our Quality team inspects and ensures consistent standards in every room.
Hotels in Ballygunge, Kolkata: 5 FabHotels
Budget Hotels in Ballygunge, Kolkata

Ballygunge is one of the most affluent neighborhoods in South Kolkata. It is connected by all important localities of the city including Park Circus, Kasba, Dhakuria, Bhowanipore and Lansdowne; hence, a preferred area to stay. There are several budget hotels in Ballygunge that offer comfortable stay to both business and leisure travelers. FabHotel Ratnakar Inn is one of those. You can also bag great hotel deals in Ballygunge on online reservations. If you are looking for budget hotels near Elgin Road, then FabHotel Arya International and FabHotel Ratnakar Residency are good choices.

About Ballygunge
This neighborhood of Kolkata is among the poshest places in the city. Several construction and software companies have setup their offices here. Ambuja Cement, SPS Steel and Power Limited, and Vishwa Industrial Co Pvt. Ltd. are some of the top companies of Kolkata having their offices in Ballygunge.

Shopping and Dining in Ballygunge
One of the most premium malls of Kolkata, the Quest Mall is located close to Ballygunge. You can shop for all international and domestic lifestyle brands in this mall. Other shopping places nearby include the Forum Mall and Gariahat Mall. Moreover, the local market is also flooded with many affordable nick-nacks. For food lovers, Bohemian in the Old Ballygunge place is an exceptional dining place. Kwality Restaurant and Mirch Masala Restaurant and Bar are also quite famous here. If you want to taste some Continental preparations, then the Spice Kraft is a must-visit here.

Attractions in and around Ballygunge
The place has lots of entertainment and sightseeing places for travelers to visit. The following are to name a few:

• Birla Mandir (700 m)
• Birla Industrial and Technological Museum (1.3 km)
• St Paul's Cathedral Church (4.3 km)
• Science City Museum (5 km)
• Victoria Memorial (5.2 km)

The iconic Eden Gardens is also a 20-minute drive away from Ballygunge.
How to Reach Ballygunge
The locality is well connected via metro rail, conventional rail, and air. Ballygunge is easily accessible from Kalighat metro station and Rabindra Sadan metro station. It has its own railhead, Ballygunge Junction which is a part of Eastern Railway Zone. Howrah Junction which is an important railway station of the city is about 10 km from Ballygunge. Netaji Subhas Chandra Bose International Airport in Dumdum is around 45 minutes' drive from the locality.
Frequently Asked Questions
Which are the recommended family hotels in Ballygunge?

A prominent area of Kolkata, Ballygunge witnesses a high footfall of travelers who come with their family. FabHotel Ratnakar Residency and FabHotel Ratnakar Inn are the recommended family hotels in Ballygunge.
Do hotels in Kolkata provide complimentary breakfast?

FabHotels offers a comfortable stay to travelers within budget. Keeping this in mind, all hotels in Kolkata provide complimentary breakfast.