Coupon STAYFAB applied on all FabHotels. Discount up to 45% OFF! Best price guaranteed!
Search
Destinations, property name
Why Us?
Best reviewed hotel chain.

Most centrally located.
Most value for money
Stay Fab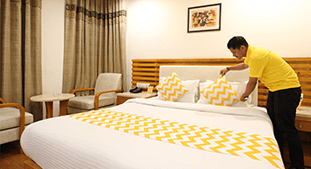 Our staff gets trained by the best in hospitality business.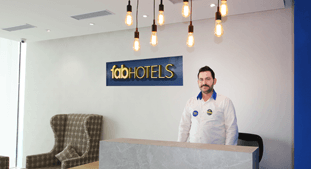 We are always available to serve you, 24x7, for a fab stay.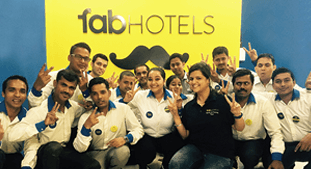 Our Quality team inspects and ensures consistent standards in every room.
Hotels in Patna: 1 FabHotel
Kidwaipuri

Booked Yesterday

Budget Hotels in Patna

A city with one of the longest histories of continuous human inhabitation, Patna is still growing in significance. Apart from being an important historical center, it is also a hub for politics as it is the capital of the state of Bihar. It serves as a gateway to many Buddhist pilgrimage sites like Bodh Gaya, Rajgir and Vaishali. More and more companies from the service sector are setting up their offices in the city. This is why the number of people coming to Patna for work is increasing day by day, and the hotel industry here is also growing. If you are looking for hotels in Patna, you have hordes of options ranging from luxury to economy. For budget hotels in Patna, where the comfort of guests is considered above all else, look no further than FabHotels. One of the best economy hotels in Patna is FabHotel Element Guestline, which is merely 2.8 km from Patna Junction Railway Station.