Coupon STAYFAB applied on all FabHotels. Discount up to 45% OFF! Best price guaranteed!
Search
Destinations, property name
Why Us?
Best reviewed hotel chain.

Most centrally located.
Most value for money
Stay Fab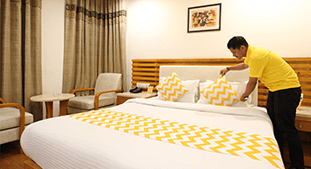 Our staff gets trained by the best in hospitality business.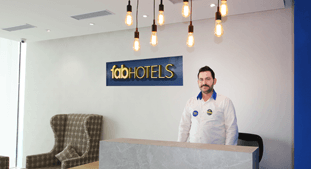 We are always available to serve you, 24x7, for a fab stay.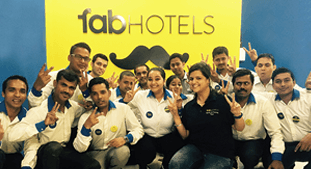 Our Quality team inspects and ensures consistent standards in every room.
Hotels near CST Railway Station, Mumbai: 1 FabHotel
Budget Hotels near CST Railway Station, Mumbai

CST, short for Chhatrapati Shivaji Terminus, is one of the main railway junctions in the city of Mumbai. As a result, there are many budget hotels in and around this area that tourists can stay at when they arrive in the megacity. Among the good budget hotels near CST Railway Station is FabHotel Crawford Inn South Mumbai. Alternatively, you can also look for hotels in Andheri like FabHotel Aksa International and FabHotel Panchvati Residency.

About CST Railway Station
Formerly known as Victoria Terminus, Chhatrapati Shivaji Terminus connects the city of Mumbai to other parts of the country. Apart from being one of the most important railway terminuses in Mumbai city, it is also a tourist attraction on account of its Neo-Gothic architecture, which has earned it a place on the prestigious UNESCO World Heritage Site list. The area is in close proximity to Fort and Nariman Point, two of the most prominent financial districts in the entire country. Easy accessibility to Mumbai Port further makes the CST area a popular place to stay among professionals and businesspersons.

Shopping and Dining near CST Railway Station
There are some truly wonderful shopping destinations near CST Railway Station in Mumbai, particularly for those on a moderate budget. Maratha Market, Bombay Cloth Market and Mangal Das Market are the popular retail hubs near the railhead. Those looking to buy high-end products can head to Royal Touch Shopping Mall. In addition, the famous Crawford Market, known for its colonial architecture, is also in the area.

The CST Railway Station area also has a number of dining destinations, such as Royal China Restaurant, Shivala Veg Restaurant, Cannon Pav Bhaji, Pizza Hut, Hotel Fountain Plaza, The Clearing House, Britannia & Co. Restaurant, Gulshan-E-Iran and Patel Restaurant. For some delicious coffee and snacks, you can make your way to Cafe Excelsior.

Attractions near CST Railway Station
There are quite a few attractions near CST Railway Station. These include:

• The Gateway of India (4.3 km)
• Marine Drive (4.8 km)
• Colaba Causeway (5.2 km)
• Mahalakshmi Temple (6.3 km)
• Siddhivinayak Temple (8.8 km)

How to Reach CST Railway Station
Since CST Railway Station is one of the main railway terminuses in Mumbai, tourists are likely to get off here if they arrive by train. Those coming by air can take buses and taxis to CST Railway Station area from Chhatrapati Shivaji International Airport. Among the cities connected to CST by railways is Pune. If you are looking for hotels in Pune as well, then FabHotel Gandharva Shivajinagar is a good option for you.
Frequently Asked Questions
Which are the places to hang out at night in Mumbai?

Trilogy, Playboy, Matahaari, Kitty Su, Tryst, Hype, Liv, Shiro, Aer, Skky, Exo, China House Lounge, Blue Frog, Tote on the Turf, H2O The Liquid Lounge, Polly Esther's, Toto's Garage, Vie Lounge, Poison, Tonic, Hard Rock Café, Royalty, Enigma and Bonobo are the best places to hang out at night. Marine Drive is an excellent place for a nightly walk.

Which are the hotels in Mumbai near to the railway station?

Mumbai has two main railway stations: Chhatrapati Shivaji Terminus and Mumbai Central. FabHotel Crawford Inn, South Mumbai is merely 1.5 km from the former terminus and 6.5 km from the latter railhead.

Which are the short trip destinations from Mumbai?

The short trip destinations near Mumbai include Mahabaleshwar, Khandala, Lonavala, Kolad, Matheran and Alibaug.

What are the modes of local transport in Mumbai?

Being the financial capital of India, Mumbai has a well-developed network of local transport. You can take suburban trains, monorail, Mumbai Metro, BEST buses and hired cabs.

Do hotels in Mumbai provide support to differently abled individuals / provide wheelchairs?

The comfort and convenience of differently-abled guests are aptly taken care of at FabHotels. For any requests, regarding wheelchairs or other assistance, you can get in touch with our dedicated Customer Care at +91 70 4242 4242.