Coupon STAYFAB applied on all FabHotels. Discount up to 45% OFF! Best price guaranteed!
Search
Destinations, property name
Why Us?
Best reviewed hotel chain.

Most centrally located.
Most value for money
Stay Fab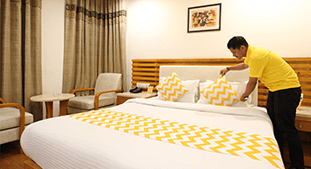 Our staff gets trained by the best in hospitality business.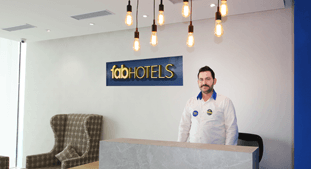 We are always available to serve you, 24x7, for a fab stay.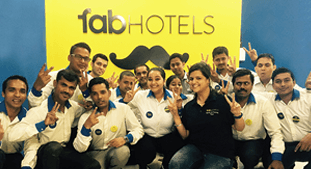 Our Quality team inspects and ensures consistent standards in every room.
Hotels in Bandra Kurla Complex, Mumbai: 26 FabHotels
Budget Hotels in Bandra Kurla Complex, Mumbai

Located in Central Mumbai, Bandra Kurla Complex, often abbreviated as BKC, is one of the most significant business hubs of the megacity. As a large number of businesspersons come here from all parts of India on a daily basis, there are hordes of hotels near Bandra Kurla Complex. FabHotel Magnet and FabHotel Embassy Park are two of the most popular budget hotels near BKC Mumbai. To easily reach BKC, you can also go for pocket-friendly hotels near Mumbai Airport. Among the best options in this regard are FabHotel Adlon and FabHotel Le Western.

About Bandra Kurla Complex
Bandra Kurla Complex is set between the localities of Bandra and Kurla, resulting in its name. Several government organizations like ONGC, National Bank for Agriculture and Rural Development, Securities And Exchange Board Of India, National Stock Exchange and MTNL have their headquarters or regional offices here. BKC also has diplomatic offices of several other countries, including France, USA, Great Britain, Belgium and Hungary. If you are looking for hotels near Bandra Kurla Complex US Consulate, then also you have several choices.

Among the private companies with offices in Bandra Kurla Complex are IBM, Tata, Reliance Jio, Sidbi Venture Capital, DB Corp Ltd, Godrej, T Bhimjyani Realty, IMImobile Pvt. Ltd., Avendus Capital Private Limited, Systematix Group, Signal Hill Capital Advisory India Pvt. Ltd, International Finance Corporation, Netapp India Limited, SAP India Private Limited and UL India Pvt. Ltd.

Shopping and Restaurants in and around Bandra Kurla Complex
You can indulge in retail therapy at several places near Bandra Kurla Complex. Vakola Market, Kalina Market and Khar Market are some of the most popular places to shop near BKC. There are numerous dining venues near Bandra Kurla Complex as the daily footfall here is quite high. The best restaurants in BKC include SodaBottleOpenerWala, Yauatcha Mumbai, McDonald's, The Good Wife, The American Joint, China 1, Capital Social, Chili's, Pondicherry Café, Falafel's - The Lebanese Haus, Masala Library, Coffee By Di Bella, Hitchki, Starbucks, Pizza Hut and Smoke House Deli.

Attractions in and around Bandra Kurla Complex
Travelers staying at luxury or affordable hotels near Bandra Kurla Complex can reach the famous places of interest in Mumbai without much ado. The following are the must-visit attractions near BKC:

• Snow World (3.2 km)
• Sion Fort (5.3 km)
• Basilica of Our Lady of the Mount (5.8 km)
• Juhu Beach (9.1 km)
• Veermata Jijabai Bhosale Udyan And Zoo (13.2 km)

How to Reach Bandra Kurla Complex
One of the most important financial districts in the entire country, Bandra Kurla Complex is easily accessible from around Mumbai. Suburban trains, cabs and buses are available from all parts of the city to travel to BKC. About 2 km from BKC, Kurla Station is the nearest railhead for suburban services. Chhatrapati Shivaji International Airport, the second busiest air transit hub in India, is at a distance of 7.6 km. Chhatrapati Shivaji Terminus is 17.7 km from Bandra Kurla Complex, and Mumbai Central Railway Station 14 km away.