Coupon STAYFAB applied on all FabHotels. Discount up to 45% OFF! Best price guaranteed!
Search
Destinations, property name
Why Us?
Best reviewed hotel chain.

Most centrally located.
Most value for money
Stay Fab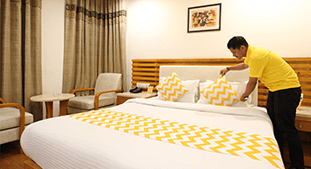 Our staff gets trained by the best in hospitality business.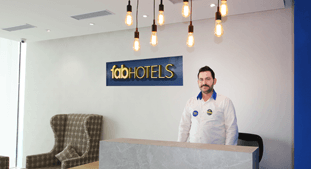 We are always available to serve you, 24x7, for a fab stay.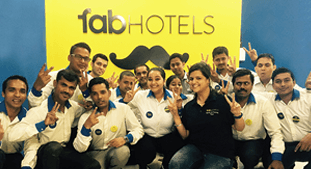 Our Quality team inspects and ensures consistent standards in every room.
Hotels near Anand Vihar Terminal Railway Station, New Delhi: 6 FabHotels
Budget Hotels near Anand Vihar Terminal Railway Station, New Delhi

There are a large number of hotels near Anand Vihar Railway Station as it is one of the major railheads in Delhi along with New Delhi Railway Station, Delhi Junction Railway Station (Old Delhi Railway Station), Hazrat Nizamuddin Railway Station and Sarai Rohilla Railway Station. There are upscale as well as budget hotels near Anand Vihar Railway Station that you can pick as per your preference.

About Anand Vihar Railway Station, New Delhi
Officially named Anand Vihar Terminal (station code: ANVT), Anand Vihar Railway Station is the newest of the railheads in the metropolis. Located in the locality of the same name, it is spread an area of over 42 hectares. Inaugurated in 2009, ANVT currently has 3 platforms, the number of which will increase to 7 once Phase II of its development project is completed. More than 50 trains originate or terminate here, with many more passing through. Most of the trains operating from here link the city to the eastern, north-eastern and central parts of the country. Destinations with direct trains to and from Anand Vihar Terminal include Guwahati, Kolkata, Bhubaneshwar, Lucknow, Lal Kuan, Chhapra, Bhagalpur, Mau, Muzaffarpur, Raxaul, Saharsa, Gorakhpur, Malda, Varanasi, Gaya, Patna, Haldia, Barauni, Kanpur, Rewa, Katra, Agartala and Kamakhya.

Shopping and Restaurants near Anand Vihar Terminal
The area around Anand Vihar Terminal is a paradise for shoppers with numerous malls around. Pacific Mall and East Delhi Mall are two of the most popular retail hubs near the railhead. Other good places to shop in the area are Anand Vihar C Block Market, Madhu Vihar Market, Satguru Market, Ghazipur Mandi and Super Market – A Block. Avid gastronomes will not be disappointed either as restaurants exist nearby in large numbers. The malls here have fine-dining restaurants, family-style establishments, cafes and bars, offering North Indian, South Indian, Italian, Chinese, Thai, American, Mexican, Mediterranean and Continental cuisines.

Tourist Attractions near Anand Vihar Railway Station, Delhi
People staying at luxury or economy hotels near Anand Vihar Terminal can head to several places of interest, including the following:
• Akshardham Mandir (7.8 km)
• Indraprastha Park (10.3 km)
• World Peace Pagoda (12.4 km)
• Purana Qila (13 km)
• Delhi Zoo (13.2 km)

How to Reach Anand Vihar Railway Station
Reaching Anand Vihar Terminal is quite easy as it is a major mass transit hub. You can access the railhead easily from hotels near Anand Vihar Bus Stand as the two places are adjacent to each other. The railway station and ISBT also have their own Metro station; so picking hotels near Anand Vihar Metro Station is also a good idea. Indira Gandhi International Airport, 37.3 km away, is accessible by Delhi Metro, buses and taxis. You can extend your Delhi trip to include famous nearby destinations like Jaipur as well. FabHotel Jaipur Villa and FabHotel Sapphire Inn are two of the best economy hotels in Jaipur.