Search
Destinations, property name
Why Us?
Best reviewed hotel chain.

Most centrally located.
Most value for money
Stay Fab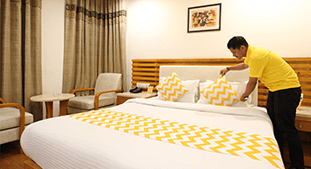 Our staff get trained by the best in hospitality business.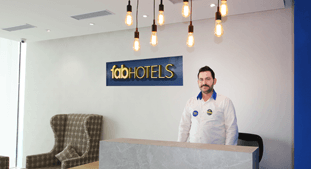 We are always available to serve you, 24x7, for a fab stay.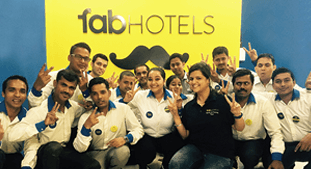 Our Quality team inspects and ensures consistent standards in every room.
Hotels in BTM: 25 FabHotels
Budget Hotels in BTM

BTM Layout or simply BTM is one of the popular localities in South Bangalore, boasting a cosmopolitan population and modern conveniences. FabHotel Grand Continent JP Nagar is one of the most preferred budget hotels near BTM. One can also check out FabHotel Plaza Heights Madiwala, which is just 1.6 km away from the neighborhood.

Koramangala is one of the choice localities for visitors looking for accommodation near BTM. FabHotel De Oriell and FabHotel Corporate Crown are two of the popular budget hotels in Koramangala.

These hotels are ideal for those who are looking to explore the Garden City, and online hotel booking ensures that you can plan the trip with ease.

About BTM
BTM is home to many white-collar professionals working in offices nearby. Consequently, property value has been steadily rising and this demand has brought many cafes, shopping centers, pubs and malls here.

There are a quite a few multi-national companies that have offices in BTM. Some of the most prominent ones are Secured Network Solutions, Convergys, AXA and Indo Fujiikused Labs. Those travelling here for work purpose can opt for one of the budget hotels in BTM to stay near their offices.

Trivia:- BTM is an abbreviated name taken from the initials of three nearby areas, Byrasandra, Thavarekere and Madiwala. The actual name of the locality is Kuvempu Nagar, but this name is used sparingly.

Shopping and Dining in BTM
BTM has a variety of plazas and shopping centers. Some of the popular shopping malls in the area are Gopalan Innovation Mall, Elegance Mantri Mall and Total Mall. The posh neighborhood of BTM has interesting options for dining as well. Gud Dhani is an authentic Rajasthani restaurant, while Momoz Chinese Delicacy serves sumptuous Oriental cuisine. Lovers of Punjabi food can step into Apna Punjab that serves traditional food in a comfortable setting. New Friend's Restaurant and Marwa Multi Cuisine Restaurant are two of the other popular restaurants in BTM Layout.

Peco's Hideout, 3Bs, Rowson's Bar and Turquoise-the Underground Club are some of the most frequented pubs in BTM. Koramangala is renowned for its vibrant nightlife and is just 5 km from BTM, so there's no shortage of places for those looking for a drink or two.

Attractions in and around BTM

Enjoying a strategic location, BTM is not too far from the prominent attractions of the city. Some of the notable ones are:
• Sri Shirdi Saibaba Anand Ashram (2.8 km)
• Angel's Tropic Aqua Aquarium (1.2 km)
• BTM Lake (1.2 km)
• Kodanda Rama Temple (1 km)
• Madiwala Park (1.1 km)

One can also pay a visit to the famous Bannerghatta National Park, which is around 14 km away.


How to Reach BTM
BTM is around 41 km away from Bengaluru International Airport, while Bangalore City Railway Station is 13 km away. There is an extensive network of buses connecting the locality to other parts of Bangalore. However, booking a taxi or an auto is one of the best ways to reach BTM for locals and tourists alike.

One can also book hotels in Mysore, which is a popular tourist destination near Bangalore, and plan a trip to see the grand Mysore Palace.