Search
Destinations, property name
Why Us?
Best reviewed hotel chain.

Most centrally located.
Most value for money
Stay Fab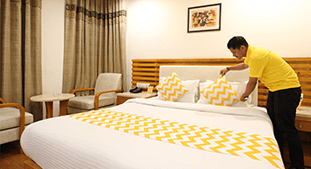 Our staff get trained by the best in hospitality business.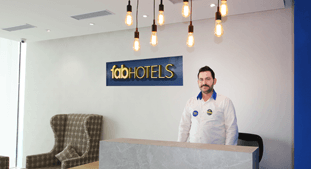 We are always available to serve you, 24x7, for a fab stay.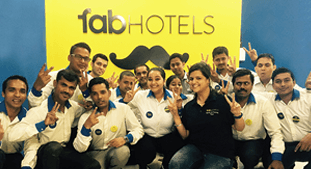 Our Quality team inspects and ensures consistent standards in every room.
Hotels in Kukatpally: 21 FabHotels
Budget Hotels in Kukatpally

Kukatpally is one of the busiest areas in Hyderabad as it is at a short distance from the IT zone of the city. As a result, there are numerous choices in terms of accommodation in Kukatpally. There are several budget hotels in Kukatpally like FabHotel Hallmark Inn and FabHotel Gravity. If you prefer to stay at hotels in Hitec City, you can go for FabHotel M Hotel or FabHotel Majestica Inn. On booking your hotel rooms online, there are amazing hotel deals in Kukatpally that you can instantly avail.

About Kukatpally
Situated in north-western Hyderabad, Kukatpally is one of the most prominent neighborhoods in the City of Nizams. Kukatpally is a highly sought-after locality among real estate developers because of its convenient location and closeness to the financial hubs of Hyderabad. Phoenix Avance Business Hub, Naren Gardens Convention Centre, Synergy Park and Ascendas IT Park are easily accessible from this area. Owing to the latter reason, IT professionals come to Kukatpally in large numbers on a daily basis. Some of the leading hospitals in Kukatpally are Anupama Hospital, SV Pooja Hospital, Kukatpally Hospital, Remedy Hospital and Icon Hospital.

Shopping and Dining in Kukatpally
Some of the popular shopping malls near Kukatpally are KLM Shopping Mall, Manjeera Mall, South India Shopping Mall, D Mart and Forum Sujana Mall. These are the places where you get ample options to wine and dine as well as unwind. Some of the most visited restaurants in and around Kukatpally are Ga Cibo, Delicacy, Bhojanam – Thali Restaurant, Barcelos, Fisher Men Restaurant & Bar, Suburb Drive-in, Al Saba, Sangeetha Restaurant & Bar, Sagar, Amma Mess and Siddiquie Kebab Centre.

Attractions in and around Kukatpally
Staying at Kukatpally hotels is advantageous because of their closeness to several places of interest. Some of the popular attractions near Kukatpally are:

• Shilparamam (6.8 km)
• Durgam Cheruvu Lake (11.2 km)
• Hussain Sagar Lake (13.6 km)
• Lumbini Park (14.6 km)
• Chowmahalla Palace (20.6 km)
How to Reach Kukatpally
The best way to reach Kukatpally from within the city is via road. You can use various modes of local transport, such as APSRTC buses and taxis to reach Kukatpally from around Hyderabad. Kukatpally also has its own station on the Hyderabad Metro network, making daily commute easy and convenient. The nearest railway station is in Hitec City that can be accessed by suburban trains. Rajiv Gandhi International Airport is 40.5 km from Kukatpally, while Secunderabad Junction Railway Station is 15.2 km away. Those, who need to make a short business trip to Vijayawada, can take a train or flight from Hyderabad. With regards to the best pocket-friendly hotels in Vijayawada, FabHotel Essvee is the best option.
Frequently Asked Questions