Hyderabad, the City of Nizams, biryani and an enlightening history, is known for its spirit of vibrancy and liveliness. While the city is mostly associated with the IT industry these days, there's so much it has got to offer. It is a foodie's delight, a photographer's art, a poet's muse, an actor's dream and a traveller's fantasy. It has a thousand stories to tell, visit any of its monuments and you'd learn more than you ever did in your social science class. A heritage walk, a food tour or an exploration, do what you want, you'd always come back with something new to talk about. Let's take a look at few things to do in Hyderabad.
Say Yes to Biryani!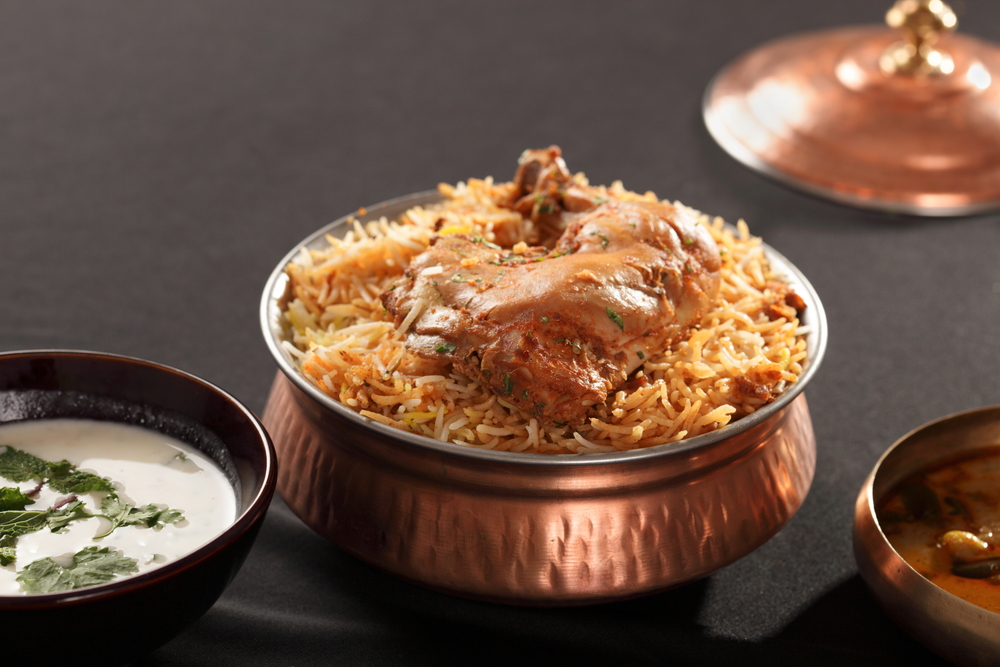 Going to Hyderabad and not having its popular non-vegetarian cuisine is a big no-no. Paradise, Hyderabad House and Bawarchi are some of the recommended places to hog (yes, once you taste it, you're definitely going to hog). Alternatively, try one at any decent restaurants in the old city. It's irresistible. Forget table manners, we say!
Ain't done anything if you haven't tasted biscuits from Karachi Bakery?
While you're passing by Charminar and remembering all the Telegu movies you watched back in college, drop by at the iconic Karachi Bakery near Mozzamjahi Market. The taste is addiction, once back home, you would be found ordering some more of them online. So high is its demand that people from all across the globe crave for Karachi Bakery's goodies.
Visit the Ramoji Film City
The largest film city in the world, Ramoji Folm City attracts tourists throughout the year and it is more than exciting to be a part of the Filmy Duniya, the behind the curtains story. Don't come back without watching any of the entertainment shows or taking rides at its amusement park.
Drive along the Necklace Road
Like Delhi, Mumbai and any other metro cities, Hyderabad also has its share of spots where you can simply take a walk with friends or drive along with your loved one and experience an altogether different high. On reaching there, stand quietly and admire the beauty of Hussain Sagar Lake. You can take a boat ride if you want to look closely at the Buddha Statue.
Enjoy an evening with friends over some Irani Chai
Hyderabad is a paradise for all foodies. Apart from its biryani, its famous Irani chai is a must try. Sit around with friends at any of the cafes in the old city and sip the heavenly Irani chai along with some samosa. It is going to take away all the tiredness you gathered roaming all day in the city. Shadab Restaurant is one place you can visit.
Take a heritage walk through the city
Start off with Golconda Fort, followed by Gundipet Lake. Complete the day with Chowmahalla, Falaknuma Palace and Salarjung Museum. Each monument will tell you so much about itself. Keep all your senses alert while you are roaming around here, the stones have a beautiful story to share.
You may also like to read : Hangout Places in Hyderabad