The joy of exploring the world can be matched by very few other things in life. Which makes it important to recognise, admire and celebrate it. Word Tourism Day does that exactly, and more. World Tourism Day 2023 will be celebrated on 27th September, Wednesday. It is an important event that aims to raise awareness about the significance of tourism around the world.
The tourism sector not only contributes towards the growth and development of a country but also promotes cultural exchange between locals and tourists. It helps create thousands of jobs in different sectors and encourages infrastructural development as well. Keeping these in mind, the World Tourism Organisation (UNWTO) works towards making travel accessible to all while ensuring sustainable tourism.
World Tourism Day: Background
World Tourism Day was chosen by the World Tourism Organisation (UNWTO) in 1979 and the celebration started in 1980. The date 27th September was selected as it marks the anniversary of the adoption of the Statutes of UNWTO in 1970. These Statutes helped in the establishment of UNWTO five years later in 1975.
Ever since 1980, World Tourism Day is celebrated on the 27th of September every year across the globe. The official festivities for World Tourism Day 2022 were hosted by Indonesia with the theme of 'Rethinking Tourism'.
World Tourism Day Host Country for 2023
The official festivities for World Tourism Day will be hosted by Riyadh, Kingdom of Saudi Arabia for 2023.
World Tourism Day 2023 Theme and Color
The theme for World Tourism Day 2023 is Tourism and Green Investments. The official colour of World Tourism Day is blue.
World Tourism Day Host Countries for 2024 and 2025
World Tourism Day 2024 and 2025 will be held in Europe and South Asia respectively. The nominations for the countries are yet to be made so the host countries are not finalised yet. The suggested theme for the year 2024 is Tourism and Peace and the suggested theme for the year 2025 is Tourism and Sustainable Transformation.
Top 10 Most Visited Countries In The World
These are the top 10 tourism countries in the world that were ranked based on the number of international tourist arrivals. Please note that tourism rankings can change over time, and these rankings might shift from time to time.
1. France
Known for its rich culture, art, history, and cuisine, France has consistently been one of the most visited countries in the world.
2. Spain
Spain offers diverse attractions, including beautiful beaches, historic cities, and a vibrant culture.
3. United States
The USA has a wide range of attractions, from natural wonders like national parks to iconic cities like New York and Los Angeles.
4. China
China's tourism industry has grown rapidly, with attractions such as the Great Wall, Terracotta Army, and modern cities like Shanghai.
5. Italy
Italy is famous for its art, history, architecture, and cuisine, drawing tourists to cities like Rome, Venice, and Florence.\
6. Turkey
Turkey straddles Europe and Asia and boasts a rich history, stunning landscapes, and a unique blend of cultures.
7. Mexico
Mexico offers beautiful beaches, ancient ruins, and a vibrant culture, making it a top destination in the Americas.
8. Germany
Germany is known for its historic cities, scenic landscapes, and cultural events like Oktoberfest.
9. Thailand
Thailand attracts tourists with its stunning beaches, rich culture, and vibrant street life.
10. United Kingdom
The UK is renowned for its history, landmarks, and cultural attractions, including London's museums and historic sites.
World Tourism Day 2023: Concept
On September 2023, the 43rd edition of World Tourism Day will be celebrated around the world. The official celebration will be held in Marrakesh, Morocco, with the theme of 'Tourism and Green Investment.' 
Why do we Celebrate World Tourism Day?
World Tourism Day is celebrated annually on September 27th to promote and raise awareness about the importance of tourism on both a global and local scale. This international observance serves multiple significant purposes.
First and foremost, World Tourism Day celebrates the immense economic and cultural contributions that the tourism industry makes to countries and communities around the world. Tourism is a major driver of economic growth, generating income and employment opportunities in various sectors, such as hospitality, transportation, and local businesses. By celebrating this day, nations acknowledge the potential of tourism as a means of improving their economies and enhancing the quality of life for their citizens.
Moreover, World Tourism Day encourages responsible and sustainable tourism practices. As tourism continues to grow, there is a pressing need to mitigate its negative impacts on the environment, culture, and society. This day serves as a platform for governments, organizations, and individuals to discuss and implement strategies for responsible tourism, such as reducing carbon emissions, protecting natural ecosystems, and respecting local customs and traditions. It promotes the idea that tourism should be a force for good, benefiting both travellers and the destinations they visit.
Additionally, World Tourism Day fosters cross-cultural understanding and global cooperation. Tourism facilitates people-to-people interactions and exchanges, promoting tolerance and mutual respect among different cultures and backgrounds. It encourages travellers to learn about and appreciate the diversity of the world. By celebrating this day, nations emphasize the role of tourism in building bridges between societies and promoting international peace and cooperation.
Is there any type of Holiday on World Tourism Day?
World Tourism Day, which is celebrated annually on September 27th, is not a public holiday in most countries. It is an international observance day designated by the United Nations World Tourism Organization (UNWTO) to promote tourism's importance and its social, cultural, political, and economic value worldwide.
While it is not a public holiday, many countries and organizations may hold special events, seminars, and promotions related to tourism on this day to raise awareness about the benefits and challenges of tourism and to encourage responsible and sustainable tourism practices.
About the United Nations World Tourism Organization (UNWTO)
The United Nations World Tourism Organization (UNWTO) is a specialized agency of the United Nations that focuses on promoting and developing sustainable tourism worldwide. Established in 1974 and headquartered in Madrid, Spain, the UNWTO plays a crucial role in advancing tourism as a driver of economic growth, social progress, and environmental sustainability.
One of the primary objectives of the UNWTO is to encourage international cooperation in the field of tourism. It serves as a forum for member countries to exchange knowledge, best practices, and policy insights to address the challenges and opportunities in the tourism industry. By fostering collaboration among governments, private sector stakeholders, and local communities, the UNWTO aims to create a global tourism landscape that benefits all parties involved.
Importance of Tourism
Tourism is of significant importance for various reasons, both for individual travellers and for the economies of countries around the world. Here are some key points highlighting the importance of tourism.
Economic Impact: Tourism is a major contributor to the global economy, generating jobs, income, and tax revenue. It supports a wide range of industries, including hospitality, transportation, food services, and retail. Many countries rely on tourism as a vital source of income and employment.
Economic Diversification: Tourism can help diversify economies by reducing dependence on a single industry. It provides opportunities for small businesses and entrepreneurs, fostering economic growth in regions that may not have other viable industries.
Cultural Exchange: Tourism promotes cultural exchange and understanding. When people from different backgrounds and cultures interact through travel, it can lead to increased tolerance, appreciation, and respect for diversity.
Preservation of Heritage: Tourism often encourages the preservation of historical sites, natural landmarks, and cultural traditions. These attractions are maintained and protected for visitors, which also benefits local communities by preserving their heritage.
Infrastructure Development: Tourism can drive infrastructure development, including transportation networks, hotels, restaurants, and recreational facilities. This infrastructure not only serves tourists but also improves the quality of life for residents.
Job Creation: The tourism industry creates millions of jobs worldwide, ranging from tour guides and hotel staff to drivers and artisans. These employment opportunities help reduce unemployment rates and improve living standards.
Foreign Exchange Earnings: Tourism brings in foreign exchange through expenditures by international tourists. This revenue can be used to pay for imports, service foreign debt, or invest in national development projects.
Regional Development: Tourism often benefits less-developed regions, as it encourages investment in these areas to attract tourists. This can lead to improved living conditions and infrastructure in rural or remote locations.
Environmental Awareness: Responsible tourism can raise awareness about environmental conservation. Sustainable tourism practices aim to minimize negative impacts on natural ecosystems and promote eco-friendly travel.
How to Celebrate World Tourism Day in India
The best way to celebrate World Tourism Day in India is by travelling and exploring the popular and hidden gems in the country. While there are many World Tourism Day activities in India, here are some of the top options.
1. Spend some serene time in a hill station
India is peppered with many beautiful hill stations boasting scenic surroundings and a peaceful environment. With snow-capped mountains, lush green valleys, waterfalls, beautiful flora and fresh mountain air, these hill stations promise a magical experience every time.
Places to visit: Manali, Dharamsala, Nainital, Auli, Darjeeling, Srinagar, Leh-Ladakh, Coorg and Ooty
Places to Stay: Hotels in Ooty, Hotels in Nainital, Hotels in Coorg, Hotels in Manali
2. Explore the historical monuments in Delhi
Featuring a perfect blend of history and modernity, the capital city of India is a delight for different types of travellers. And if you are someone who loves exploring historical places, Delhi is a must-visit. The city, which has seen the rise and fall of several empires in the past, is dotted with monuments and structures that speak volumes about its rich history, heritage and culture.
3. Admire the backwaters in Kerala
Located in the southern part of India, Kerala is one of the best places to visit in the country. Apart from unspoilt beaches, scenic beauty and delectable cuisine, the state is famous for its mesmerising backwater cruises in different types of houseboats. Cruising the backwaters while soaking in the beauty of the surroundings is one of the best things to experience here.
4. Enjoy the colourful culture of Thar Desert
Spread over Rajasthan, Gujarat, Haryana and Punjab, Thar or 'The Great Indian Desert' is known for its rich human culture, sand dunes, colourful festivals and a wonderful collection of flora and fauna. This desert is mostly popular for camel safaris along the rolling sand dunes of Jaisalmer, Jodhpur, Bikaner and Pushkar. What's more, you can enjoy overnight desert camping, star gazing, jeep safari, traditional cultural performances, Rajasthani food and stunning sunrise and sunset views over the sand dunes.
5. Trek in the Himalayas
If you are a nature lover and adventure seeker, a trek in the Himalayas will fill you with wonderful memories. There are multiple trekking routes of different difficulty levels, so you can choose a suitable one and satiate your adrenaline rush. The natural beauty of the routes and stunning views of snow-capped mountains, deep valleys, milky-white streams and flower-covered meadows are sure to leave you mesmerised.
Popular Trekking Routes: Hampta Pass Trek, Valley of Flowers Trek, Rupin Pass Trek, Har Ki Dun Trek, Bali Pass Trek, and Goecha La Trek.
Places to Stay: Hotels in Dehradun
6. Pay your respects at the temples in Varanasi
Located on the left bank of the holy River Ganga, Varanasi, the spiritual capital of India, is the ultimate pilgrimage destination for Hindus around the world. It is known for the famous Kashi Vishwanath Temple dedicated to Lord Shiva. The city reportedly has 23,000 temples and 88 Ghats. The divine Ganga Aarti performed at Dashaswamedh Ghat every evening is one of the best things to experience in Varanasi.
Places to visit: Kashi Vishwanath Temple, Kaal Bhairav Mandir, Maa Annapurna Mandir and Sankat Mochan Mandir
Places to stay: Hotels in Varanasi
7. Find inner peace in Auroville
When it comes to inner peace and spiritual enlightenment, Auroville is the place to be. Auroville is a universal town where men and women from any country can live in peace and harmony. The town is known for housing the popular Matrimandir or 'Mother's Shrine' where people can practice integral yoga for mental peace and overall well-being. This dome-styled gold-plated structure is the main centre of meditation in Auroville.
How to Celebrate World Tourism Day Outside India
If you love travelling to different countries, you can plan a trip to one of these places to celebrate this important event.
1. Explore the beautiful landmarks in New York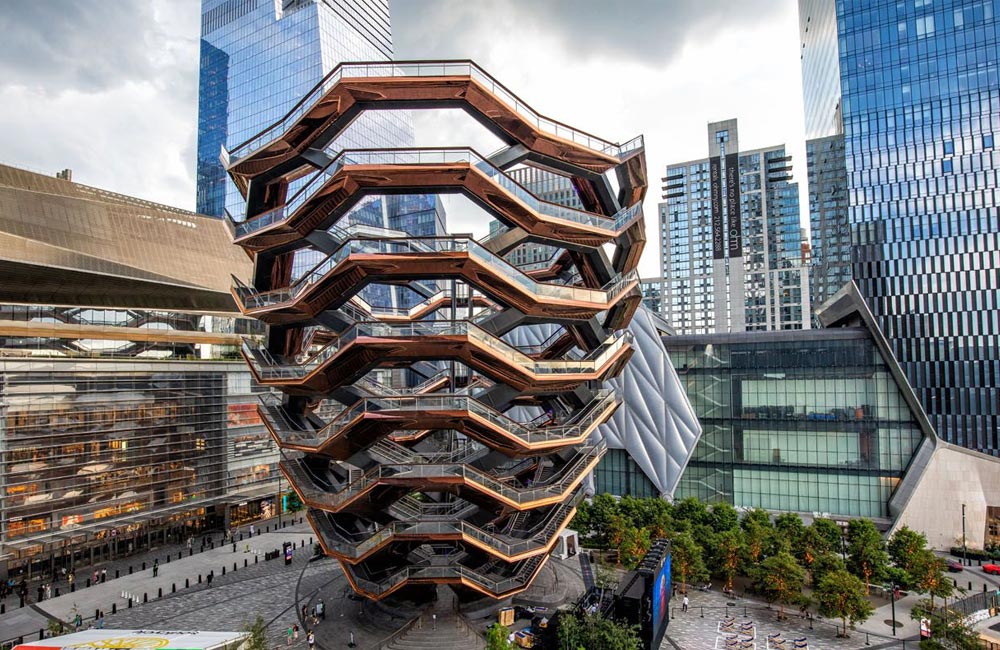 Known for its towering skyscrapers, stunning landmarks, lively nightlife and endless energy, New York is a wonderful place for different types of travellers. When it comes to points of interest and landmarks, the city has many unique and iconic attractions. Apart from the famous Statue of Liberty, other popular landmarks here are the Empire State Building, Bryant Park, Brooklyn Bridge, Times Square, Central Park, and the American Museum of Natural History, to name a few.
2. Enjoy the beaches and nightlife of Phuket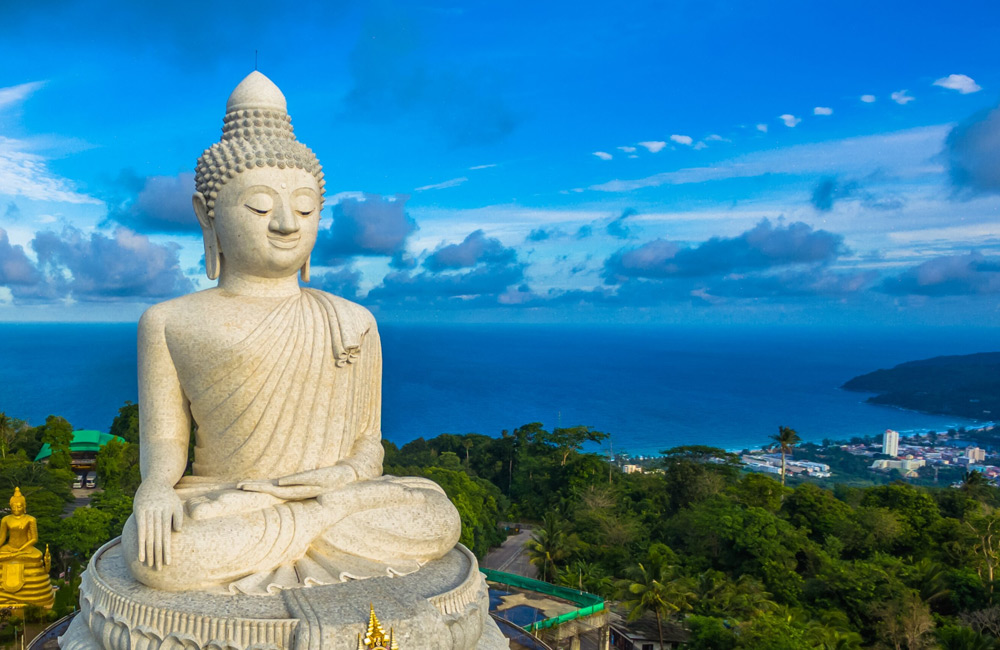 If you are planning a beach vacation outside India, Phuket is a wonderful destination. The largest island of Thailand houses many offshore islands, beautiful beaches, lively markets and vibrant nightclubs, bars and discotheques for enthusiasts. From spending time on the sandy shores of Patong Beach and enjoying the nightlife on Bangla Road to exploring Phuket weekend night market and taking a trip to Phi Phi Islands, there are so many amazing things to do here.
3. Spend some peaceful time in Bali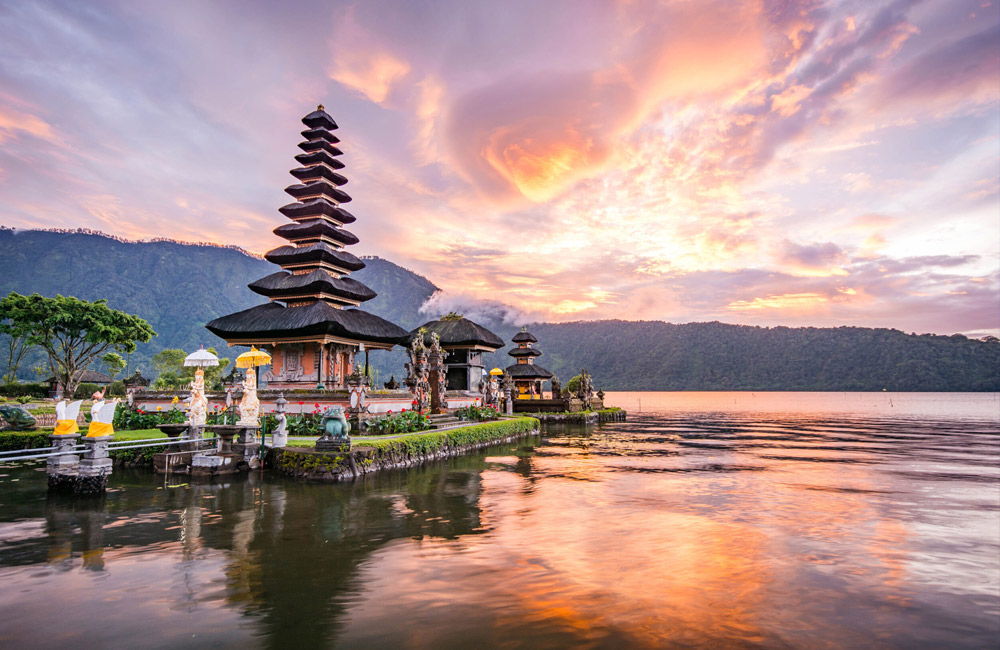 A famous island in Indonesia, Bali is a wonderful destination for a laidback vacation. It is dotted with many beautiful beaches where you can spend some leisurely time, take a boat ride, surf, dive, or spot dolphins. What's more, Bali is known for its picturesque temples, scenic rice terraces, milky-white waterfalls, tranquil yoga retreats and vibrant local markets. The island has some of the best coral reefs that are worth exploring. All in all, this lovely island is ideal for a peaceful getaway.
4. Soak in the beautiful landscapes of Iceland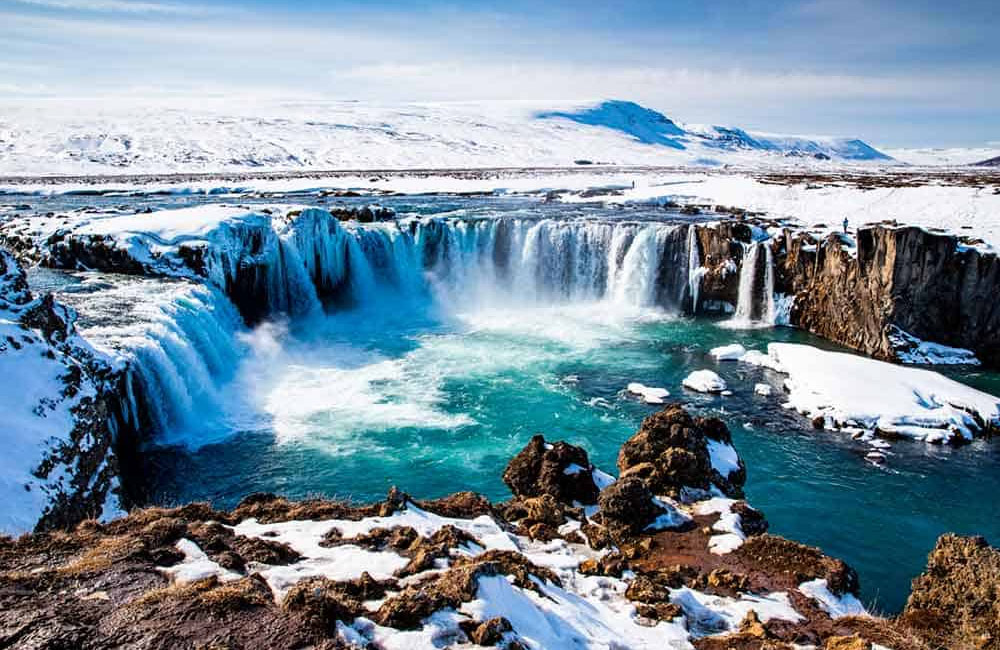 Located near the Arctic Circle, Iceland is one of the most dreamlike places to visit in the world. This beautiful and sparsely populated country is known for its unique and dramatic landscapes that will transport you to a different world altogether. The country is a mind-blowing concoction of waterfalls, glaciers, hot springs, mountains, active volcanos, lava plains and lakes. Iceland is also one of the best places in the world to see the beautiful Northern Lights.
5. Experience the heritage of England in London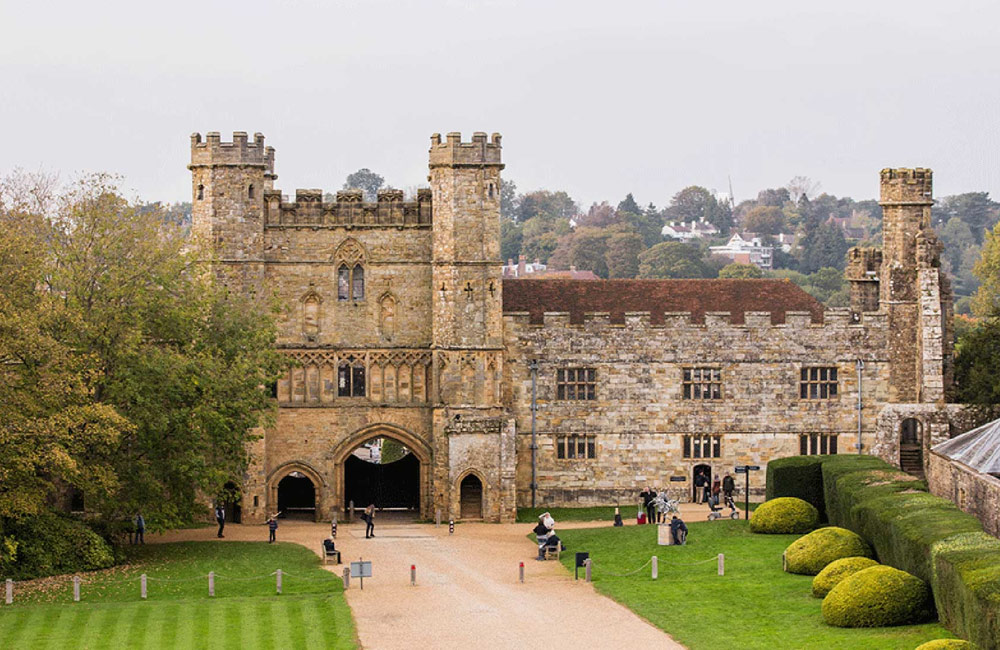 A leading tourist destination in the world, London has something for everyone. Apart from popular attractions, such as the London Eye, Buckingham Palace, Westminster Abbey, Tower of London, Big Ben and Parliament, the city houses many museums and art galleries that have preserved the culture and heritage of this historic city. London boasts a vibrant nightlife and some of the finest fashion boutiques as well.
6. Revel in the culture and fashion of Paris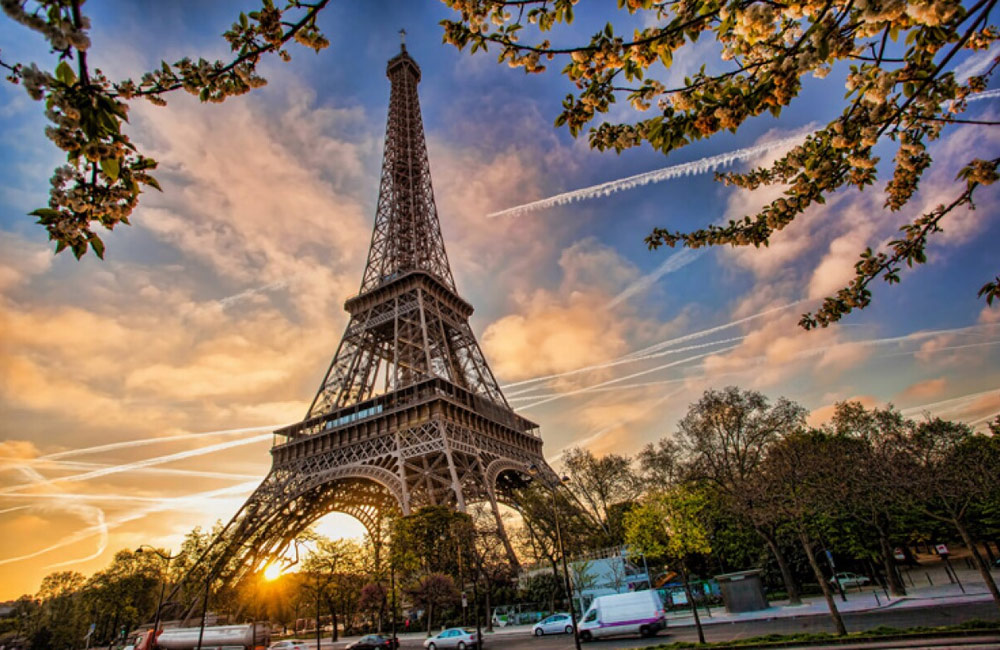 The capital city of France is one of the most important European cities and cultural centres known for its arts, fashion, music and entertainment scenes. Paris is home to many cultural sites and architectural wonders that are worth a visit. Louvre Museum, Rodin Museum, Musee Picasso, Montmartre, Eiffel Tower, The Notre Dame Cathedral and Opera Garnier are some top attractions here. Moreover, Paris is known for its chic designer boutiques, flea markets and vintage shops selling the trendiest products. The city has some huge shopping outlets as well, such as Galeries Lafayette Haussmann, Westfield Forum des Halles and Italie 2. The delectable French cuisine, wine and cheese are too good to be missed.
7. Get a huge adrenaline rush with adventure sports in New Zealand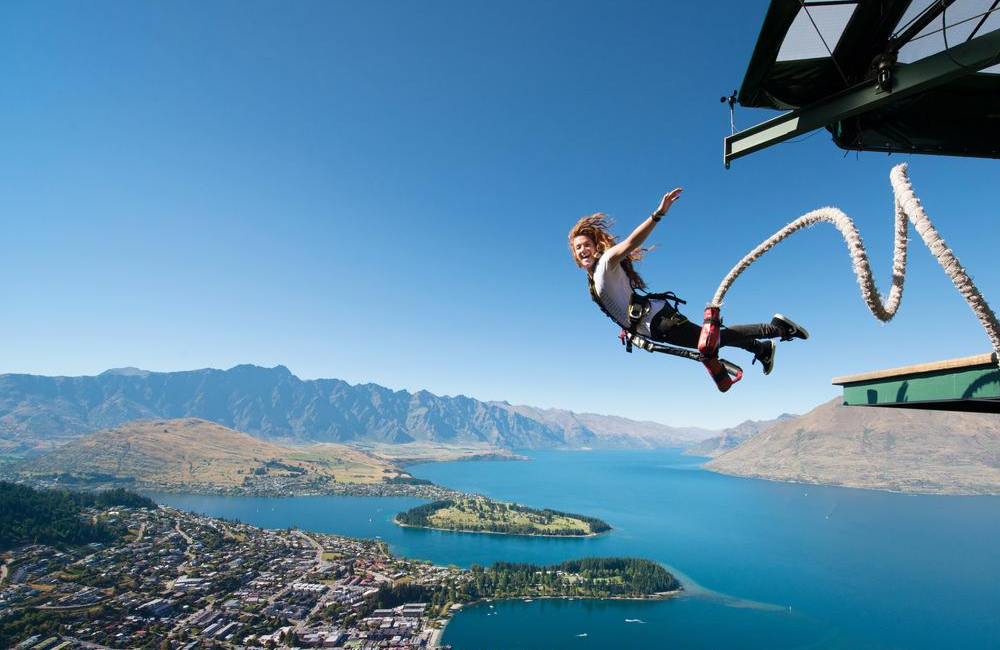 Featuring beautiful coastlines and mighty mountains, New Zealand is ideal for adventure sports enthusiasts. From jet boating, zip lining, zorbing and bungy jumping to sky diving, kayaking, sailing, hiking and mountain biking, there is no dearth of adventure activities in the country. Queenstown in New Zealand is especially ideal for adventure seekers.
Now that we have come to grips with the COVID-19 pandemic, transforming and revitalising the tourism sector is the need of the hour. The pandemic had hit the global tourism scene unbelievably, but on this World Tourism Day 2023, rethinking tourism can help prepare the industry for similar challenges in the future. And it can inspire travellers to continue exploring with new vigour.
How Tourism Should Invest to Contribute to the SDGs?
Tourism can play a significant role in contributing to the United Nations Sustainable Development Goals (SDGs) by adopting sustainable practices and investing in initiatives that align with these goals. Here are several ways in which the tourism industry can invest to support the SDGs:
Sustainable Infrastructure Development: Invest in eco-friendly and energy-efficient infrastructure, including hotels, transportation, and attractions, to reduce the carbon footprint of tourism. Develop sustainable accommodations that incorporate renewable energy sources, efficient water management, and waste reduction systems.
Community Engagement and Empowerment: Invest in local communities by promoting community-based tourism initiatives, ensuring that local people benefit economically and socially from tourism.
Preservation of Natural and Cultural Heritage: Invest in the conservation of natural and cultural sites by contributing to their maintenance and protection. Develop responsible tourism practices that minimize the impact of visitors on sensitive ecosystems and historical sites.
Education and Awareness: Invest in educational programs and campaigns to raise awareness among tourists about responsible and sustainable travel practices. Educate tourists about the cultural and environmental significance of the places they visit, fostering a sense of responsibility and respect.
Reducing Plastic Waste: Invest in plastic reduction initiatives by eliminating single-use plastics in hotels and tourism facilities. Promote reusable and recyclable alternatives and encourage tourists to reduce their plastic consumption.
Transportation and Mobility: Invest in sustainable transportation options, such as electric buses, cycling infrastructure, and pedestrian-friendly city planning. Promote public transportation and reduce the carbon emissions associated with tourism-related travel.
Water and Energy Conservation: Invest in water and energy conservation measures within tourism establishments to reduce resource consumption. Promote the use of renewable energy sources, such as solar or wind power, in hotels and attractions.
FAQs
Q. What is the World Tourism Day theme 2023?
A. The World Tourism Day theme for 2023 is Tourism and Green Investments.
Q. Where is the International Tourism Day 2023?
A. International Tourism Day 2023 will be held in Saudi Arabia.
Q. What is celebrated on 27 September?
A. World Tourism Day is celebrated on 27 September every year.
Q. Who is the father of World Tourism Day?
A. The father of World Tourism Day is Dr. Ignatius (Igor) P. Skrzyniarz. He was a Polish-American journalist and a key figure in the establishment of World Tourism Day.
Q. Why is India famous for tourism?
A. India is famous for tourism due to its rich cultural heritage, diverse landscapes, and a wide range of experiences, from historic monuments like the Taj Mahal to scenic natural beauty in places like Kerala.
Q. Why is World Tourism Day celebrated?
A. World Tourism Day is celebrated to promote awareness of the importance of tourism for cultural, social, and economic development and to foster sustainable tourism practices.