Indore is a city where you can experience a unique blend of a glorious past and a vibrant present. Sprinkled with historical landmarks, splendid temples, bustling bazaars, foodie delights, and friendly souls, the city exudes a warm, cosmopolitan vibe that is simply irresistible. And the wide range of budget-friendly hotels in Indore with all modern amenities makes the city a favorite destination for all kinds of travelers.
Whether you are visiting Indore on a business trip or for leisure, the city has plenty of attractions to keep you engaged, enthralled, and entertained. Let's take a look at some of the most interesting places to visit in Indore.
Places to Visit in Indore
1. Rajwada Palace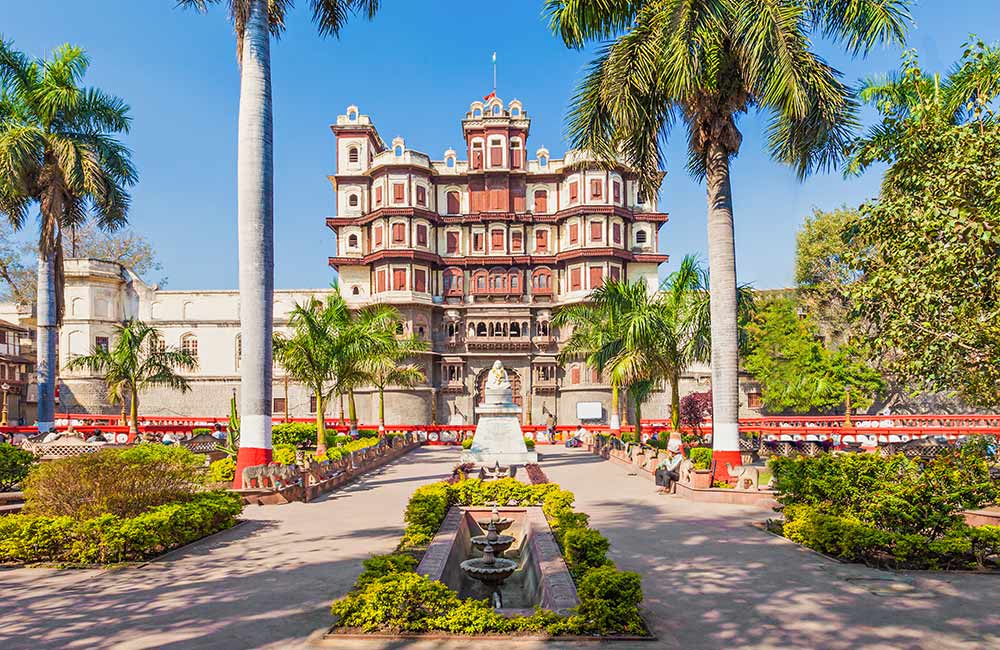 The magnificent Rajwada Palace was built by the rulers of the Holkar Dynasty about two centuries ago. It is a seven-storied structure that exemplifies grandeur and architectural craftsmanship. Replete with landscaped gardens and fountains, this palace presents a sight to behold. Built in the Maratha, French, and Mughal architectural styles, this grand palace exhibits ornamented jharokas, lofty archways, elaborate wooden jalis, and splendid chattries. It is definitely one of the best places to visit in Indore. The light and sound show held here every evening is a key attraction for tourists, so plan your visit accordingly.
Location: Rajwada Circle
Timings: 10:00 am to 5:00 pm; closed on Mondays
Entry fee:
Indian Citizens – ₹ 10 per person
Foreign nationals – ₹ 250 per person
Light and sound show timings: 06:30 pm (Hindi) and 7:45 pm (English)
Light and sound show charges: ₹ 200 per person
2. Lal Bagh Palace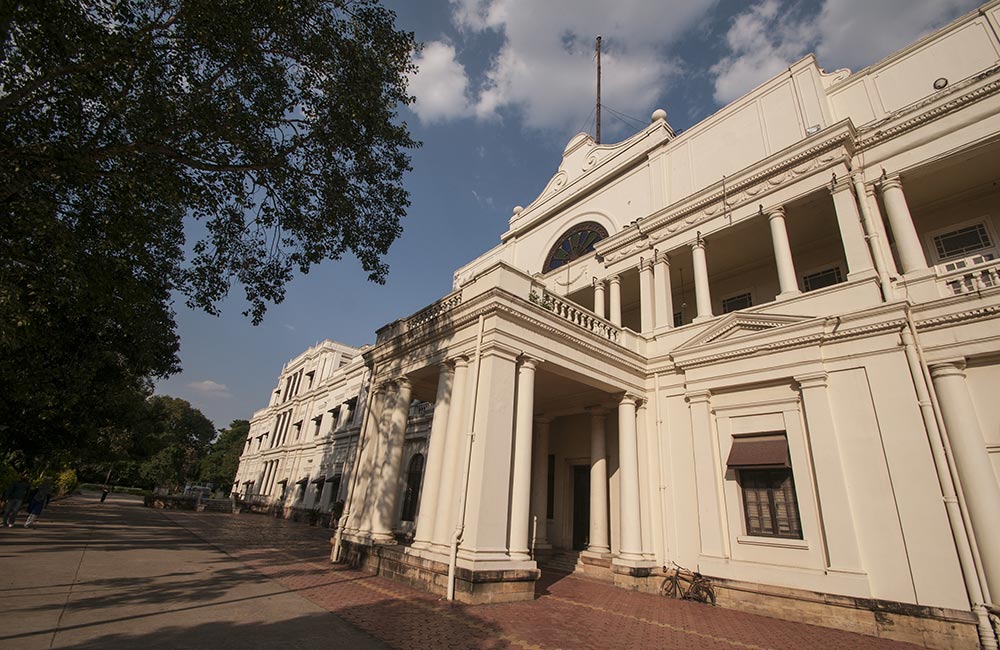 Lal Bagh Palace, which was once the residence of the Holkar rulers of Indore, exemplifies opulence and grandeur. Currently, the palace serves as a museum that displays a range of interesting artifacts. A walk through the palace will allow you to soak in the richness of the structure. Its Italian marble floors, dazzling chandeliers, elaborate paintings, all speak volumes about the incredible lifestyle of the royal residents who had once called this palace their home. An interesting feature of the palace is its main gate, which is a replica of the gates of Buckingham Palace in London.
Location: Indira Nagar
Timings: 10:00 am to 5:00 pm; closed on Mondays 
Entry fee: ₹ 10 per person
3. Central Museum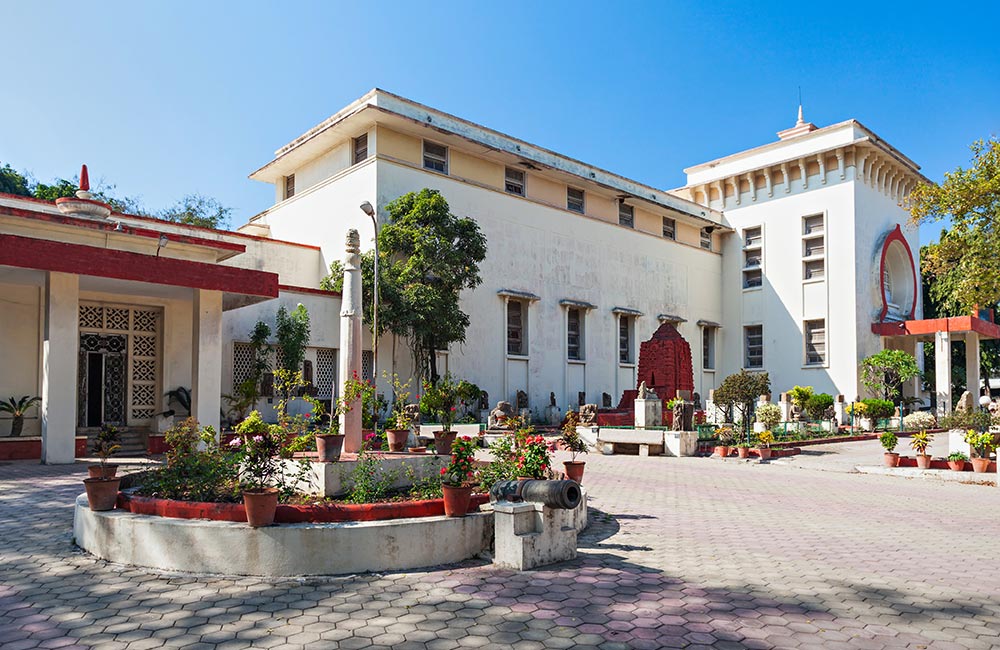 Central Museum, also known as the Indore Museum, is a treasure trove of artifacts and relics belonging to the bygone eras. Some of these artifacts even date back to the pre-historic ages. Established in 1929, it counts among the three main museums in Indore. Among the major exhibits of this museum are stone sculptures, coins, scriptures, arms and armors, and other historical relics. The museum boasts of a few canons that were used by Mughal emperors like Babar, Humayun, and Jehangir.
Location: Navlakha
Timings: 9:00 am to 5:00 pm; closed on Mondays and government holidays
Entry fee*:
Indians – ₹ 10 per person
Foreign nationals – ₹ 100 per person
*Extra charges applicable for photography and videography
4. Mayank Blue Water Park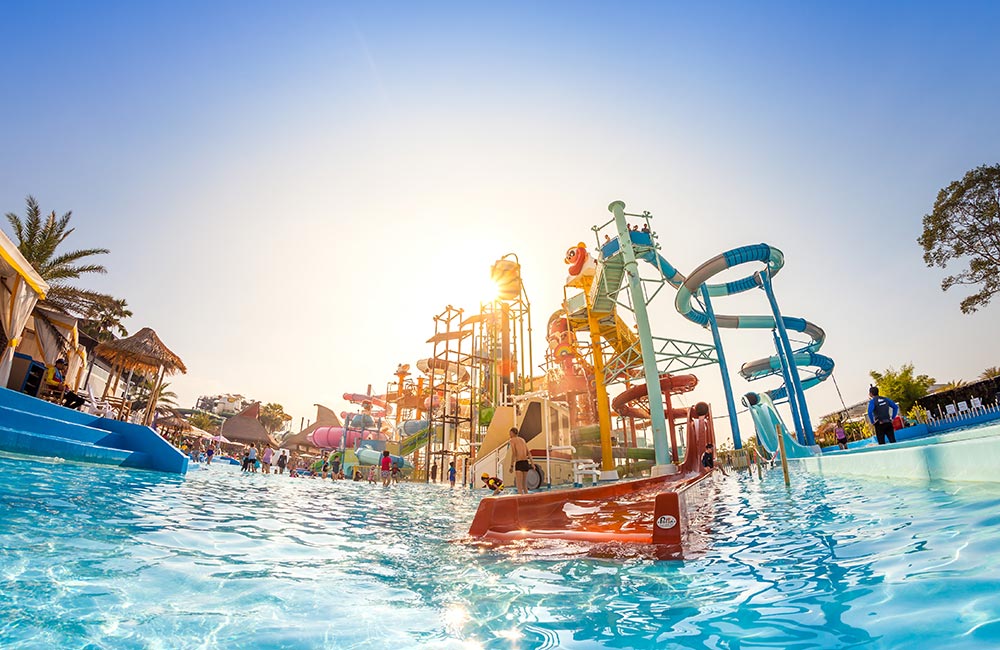 Mayank Blue Water Park is one of the best places to beat the sweltering heat of Indore. Known to be one of the oldest water parks in Indore, this place welcomes you to a lot of splash and whoosh in the form of rides and water slides. Its main attractions include a water pool, dance floor, gaming arena, and a plethora of thrilling rides. With regular pool parties and other events hosted here during the summer months, this waterpark definitely deserves to be on your must-visit list of Indore.  
Location: Bengali Square, Indore Bypass Road
Timings: 11:00 am to 7:00 pm; every day
Entry fee: ₹ 250 for adults; ₹ 150 for children
5. Shell City Water Park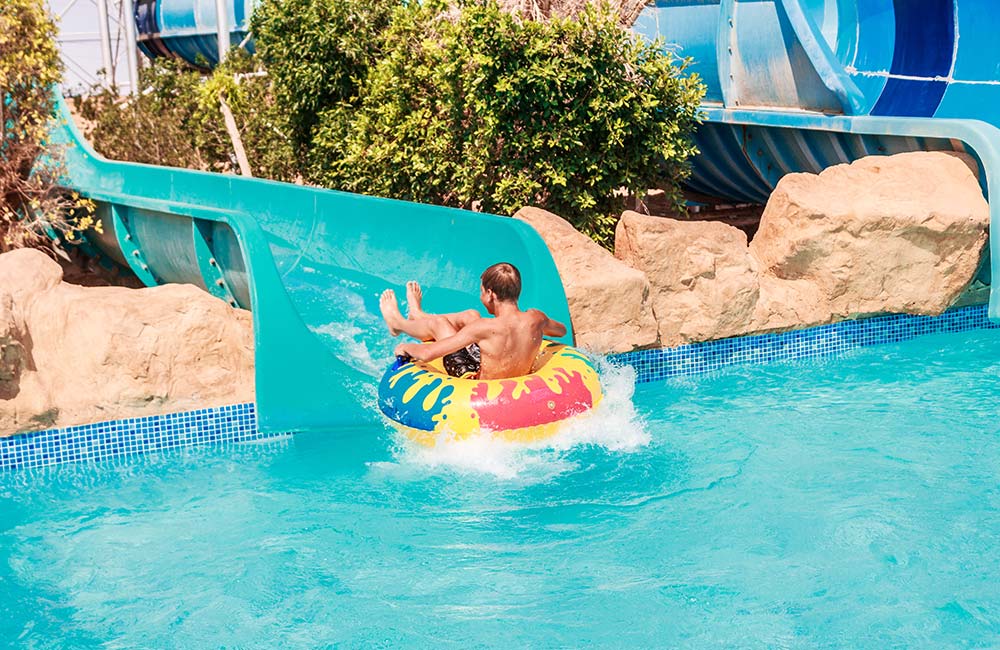 When it's about enjoying a day filled with fun and frolic, the Shell City Water Park is your best bet. This park has some of the most exciting slides and rides to keep you busy for the day. Attractions like Body Zorb, Splash Pool, Zipline, Giant Wheel and many others make it one of the must-visit fun places in Indore. Once you have had your share of aquatic fun, head over to the video game arcade or game zone. There's also a dedicated children's zone to keep your little ones busy while you enjoy a fun time with your SO.
Location: Khandwa Road
Timings: 10:00 am to 8:30 pm; every day
Entry Fee: Starting from ₹ 250 per person
6. Crescent Water and Amusement Park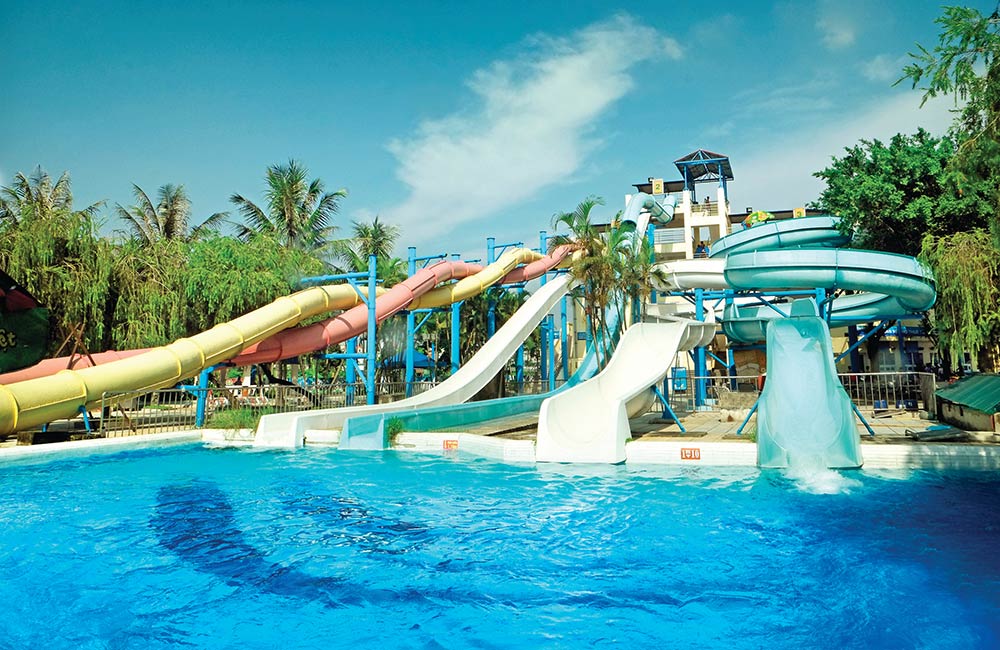 A go-to destination of fun seekers in the city, the Crescent Water and Amusement Park is the ideal destination to spend some fun-filled time with your friends and family. The park boasts of several interesting rides and activities like the Pendulum Slide, Stacking Car, Caterpillar, and Wave Pool. If you are visiting the park with your kids, they will totally enjoy the Mini Train and the Merry Go Round among a host of other kid-based attractions. There are also restaurants serving delicious food inside the park, so your hunger pangs are taken care of.
Location: Gram Jamniya, Khurd Kapmle Road
Timings: 10:00 am to 6:00 pm; every day
Entry fee*: ₹ 350 per person
*For water park and amusement park
7. Safari Activity Park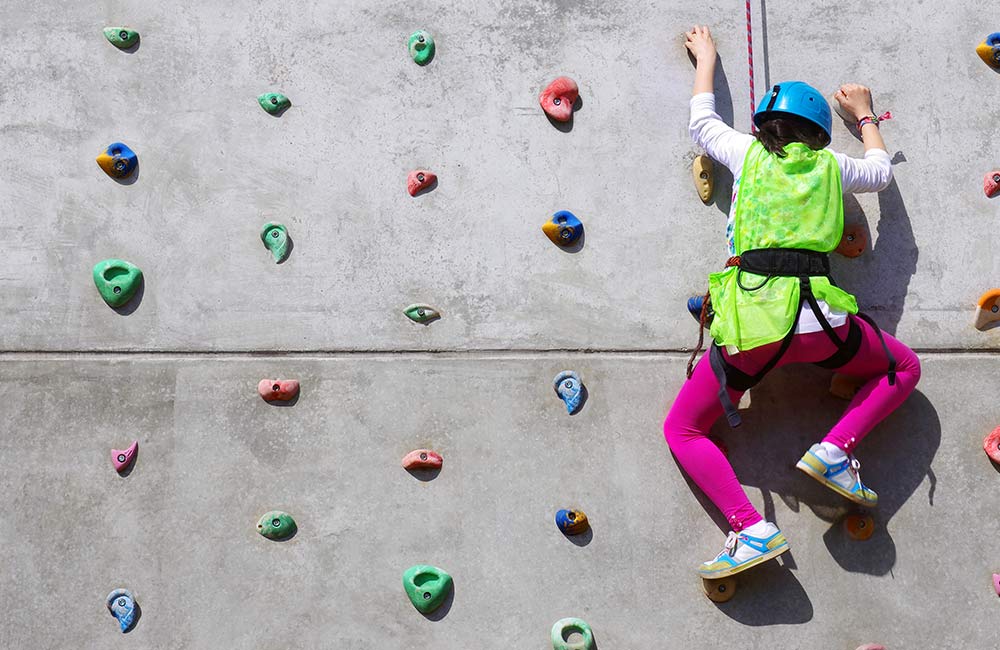 Are you an adventure junkie looking for some fun things to do in Indore? Then head off to the Safari Activity Park. A haven for thrill seekers, this place packs in a complete punch of fun and adventure with a number of engaging activities. You can jump in the splash pool, climb the artificial wall, engage in a game of tug-of-war, and a variety of other activities. With different packages for kids, youngsters, families, and corporate groups, there's something for everyone here.
Location: Lasudia Parmar, Dakachya
Timings: 9:00 am to 6:00 pm; every day
Charges: ₹ 325 per person
8. Janapav Hill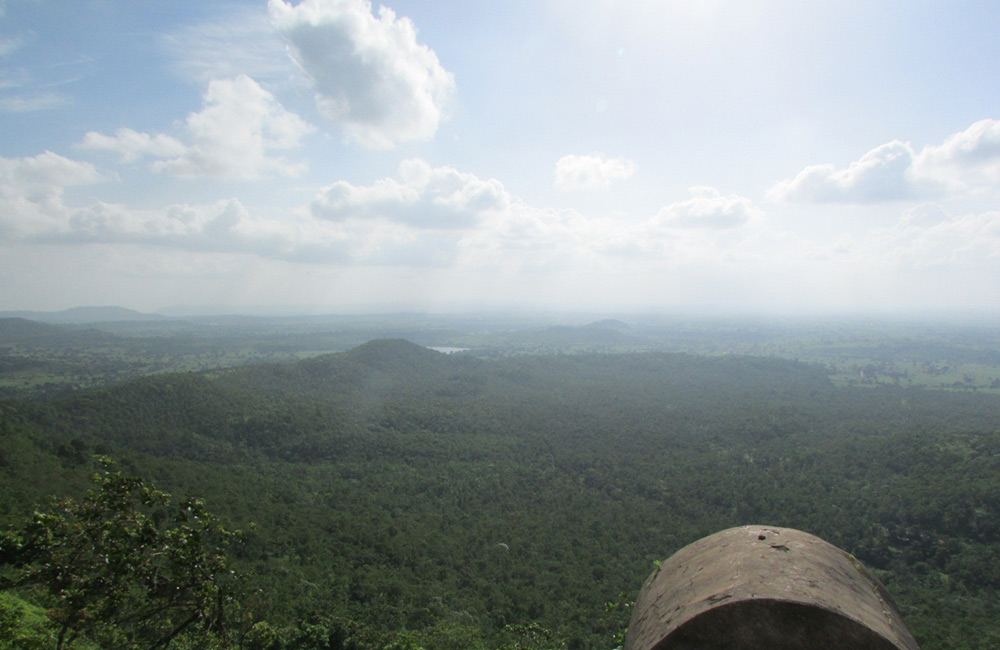 The second highest point of the Malwa Plateau, Janapav Hill is a nature lover's delight. A scenic drive takes you to this lovely point that offers a breath-taking view of the surroundings. If you love trekking, you will be thrilled to explore the verdant trails leading to this destination. Legend has it that this was the birthplace of Parshuram, the sixth incarnation of Lord Vishnu. There's also an ashram at the hilltop dedicated to Jamadagni, Parshuram's father, which is worth visiting. 
Location: JanaPav Kuti
Distance: 45 km from Indore (approx.)
9. Mystery Rooms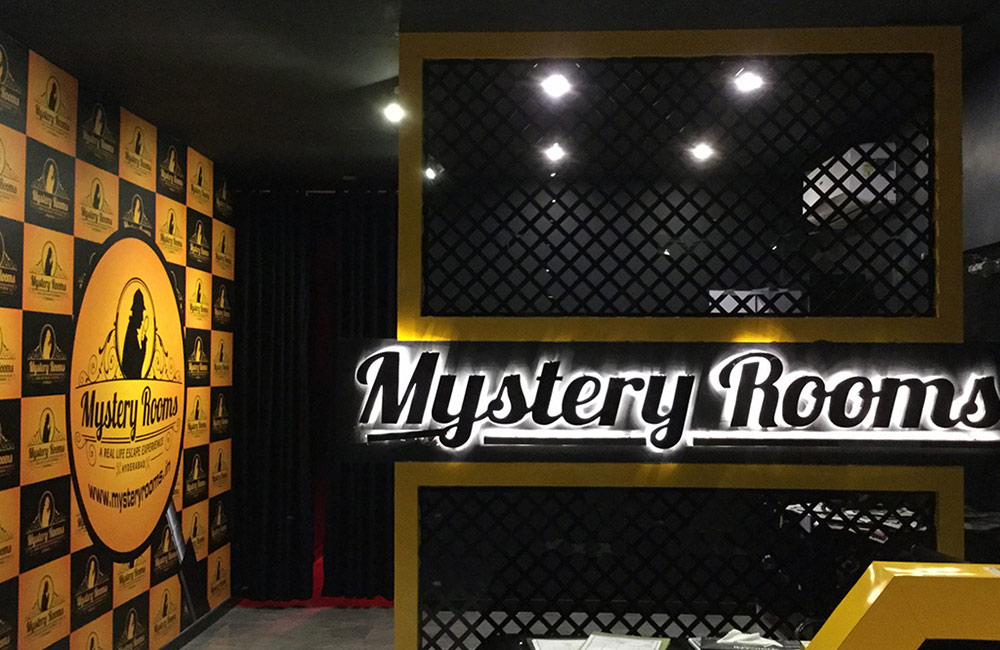 Have you ever fancied stepping into the shoes of Sherlock Holmes and trying to solve mysteries? Mystery Rooms welcomes you to a thrilling world of exciting scenarios and real-time engagement to solve mysteries. Whether you would want to diffuse a bomb, plan and execute an escape from a kidnapper's den or venture into a forest to catch a killer, you can live out all your fantasies at this place.
Location: Satya Sai Square, Agra Bombay Road
Timings: 11:00 am to 11:00 pm; every day
Entry fee: Starting  at ₹ 600 per person
10. Funplex Game Zone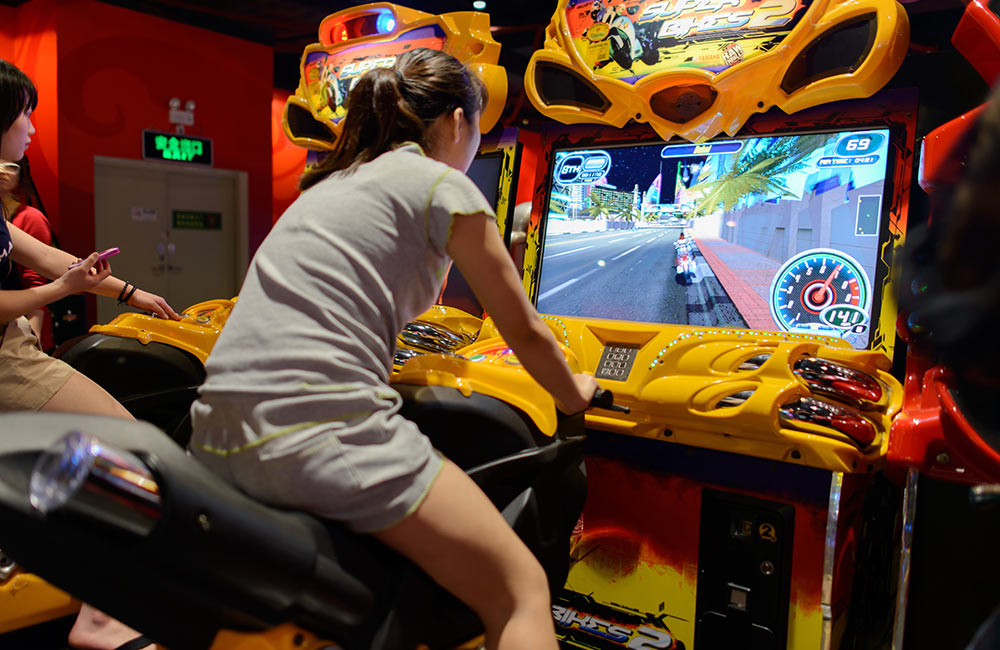 If gaming is on your mind, Funplex Game Zone will bring a smile on your face. You can escape into a world of fun and entertainment with a range of arcade games, escape games, bowling, VR games, laser tag, and so much more. Since this gaming zone is located in one of the plush shopping malls in Indore, you can also have a great time shopping and indulging in some gastronomic delights.
Location: Treasure Island Mall, MG Road
Timings: 11:00 am to 11:00 pm; every day 
11. Holkar Stadium
The venue for many an international cricket match, the Holkar Stadium holds much attraction for the cricket buffs of the city. It has a capacity to seat 30000 people. You can check out if there are many matches scheduled here during the time of your visit and remain witness to a cricketing spectacle in Indore.
Location: Race Course Road 
12. Sarafa Bazar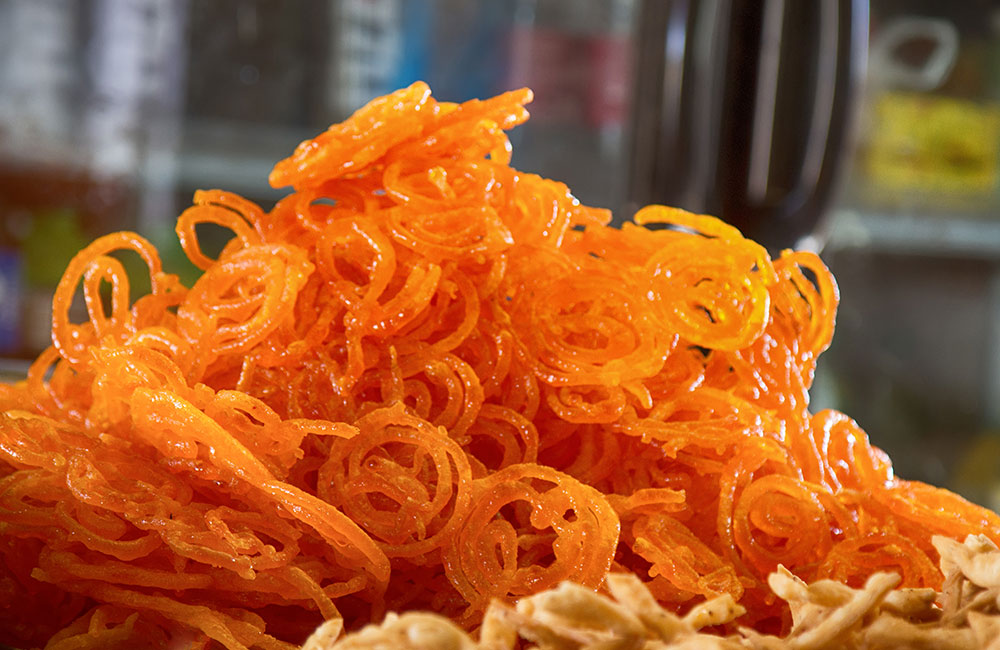 Foodie or not, tasting lip-smacking local delicacies must be on your list of things to do in Indore. And Sarafa Bazar is where you can pamper yourself with a variety of items, each giving you a taste of Indore's authentic flavors. The place is a jewelry market by the day, but come evening and it transforms into a bustling food market where the best local culinary delights are sold.
Timings: 9:00 pm to 1:00 am; every day
What to try: Poha, Malpua, Jalebi, Rabri, Kulfi, Bhutte Ka kees, Dahivada, and Khopra Patties 
13. Chappan Dukan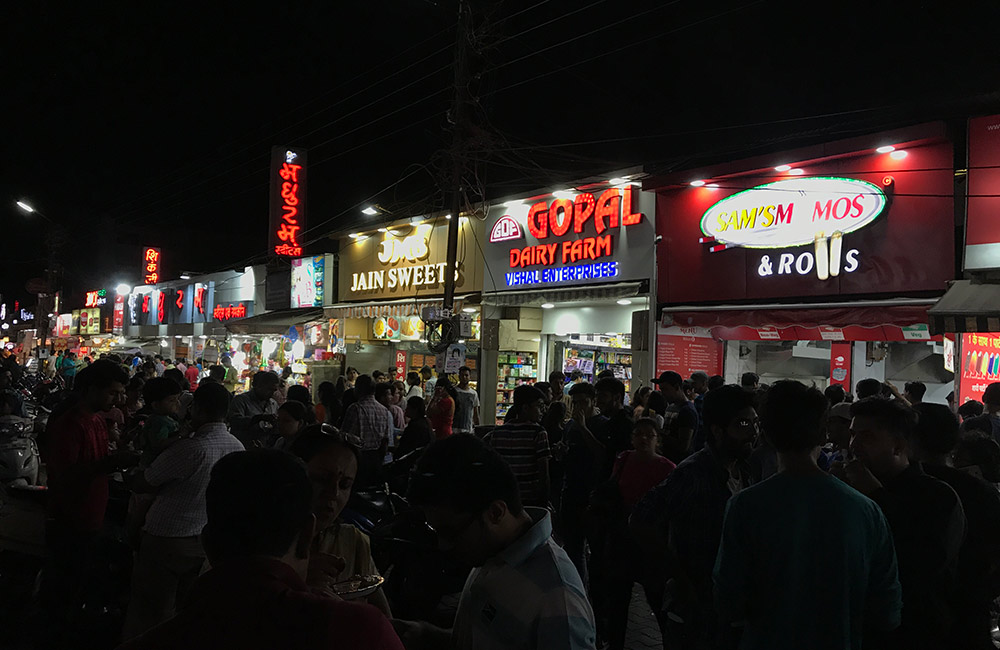 One of the most popular food streets in Indore, Chappan Dukan welcomes you to a world of gastronomic delight. The word 'Chappan Dukan' means 56 shops and true to the name, the street once had 56 shops. Today, the place is lined with hundreds of shops that sell a world of flavors to stimulate your taste buds. A trip to this street will let you relish some of the best delicacies that Indore has to offer.
Timings: 8:00 am to 11:00 pm; every day
What to try: Chat, Dahi Puri, Pani Puri, Momos, Mutton Burgers, Kachori, Egg Rolls, and Paan
14. Pipliyapala Regional Park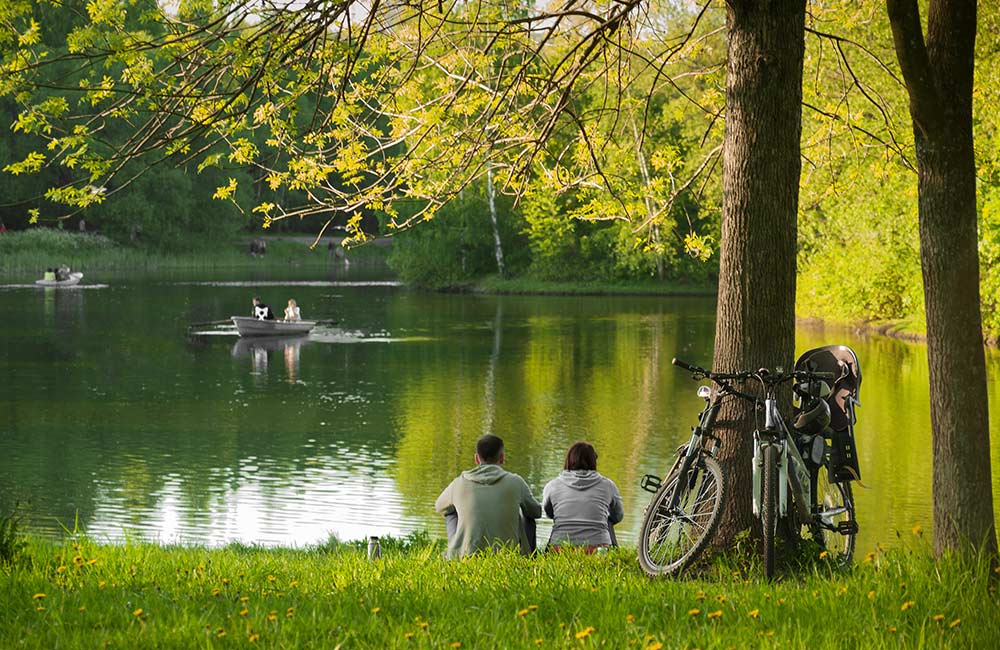 Spread over a sprawling area of 80 acres, the Pipliyapala Regional Park aka Atal Bihari Vajpayee Regional Park comprises of a huge lake and a number of attractions to delight adults and kids alike. Musical fountains, boating, lush gardens, jumping jet fountains,  lake viewpoints, food zones, and an amphitheater are some of the main highlights of the park. You can spend an evening here, enjoying the lively ambiance and walking through the lovely gardens dotted with fountains and lights.
Location: Near Choithram Square
Timings: 11:00 am to 9:00 pm; every day
Entry fee: ₹ 25 for adults; ₹ 10 for children 
15. Ralamandal Wildlife Sanctuary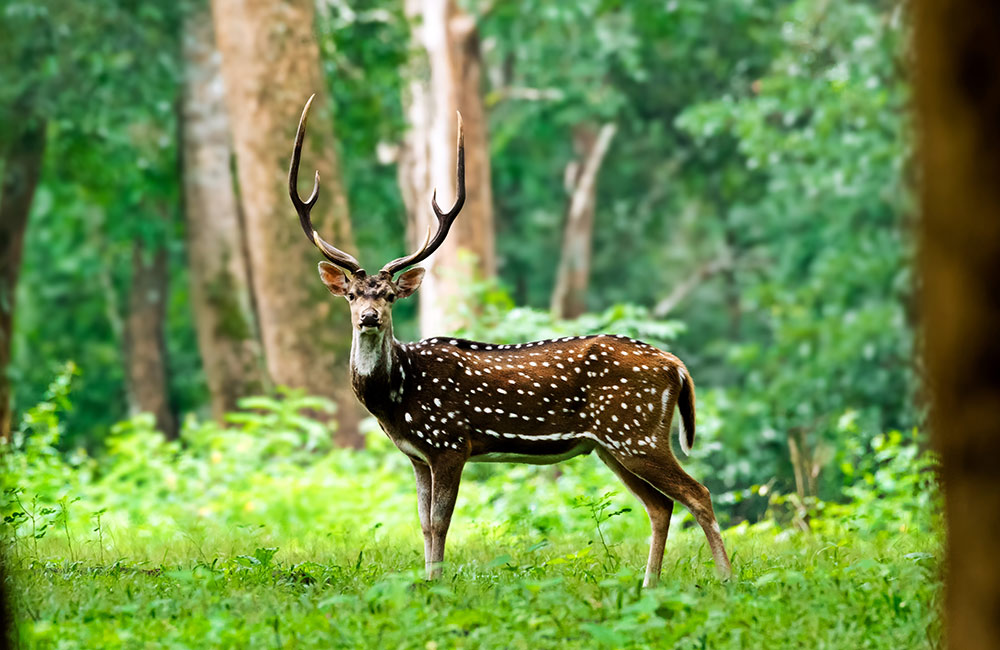 Have a thing for wildlife? The Ralamandal Wildlife Sanctuary is where you can spend a whole day spotting various wildlife species. Away from the hustle-bustle of the city, this green pocket in Indore lets you spend a few hours in the lap of nature. The place is also known to attract trekkers with a number of fascinating trekking trails located within the sanctuary. The green surroundings and rich wildlife at the sanctuary make it a favorite spot for shutterbugs too.
Location: Mirjapur
Timings: 9:00 am to 6:00 pm; every day
Entry fee: ₹ 60 per person 
16. Chokhi Dhani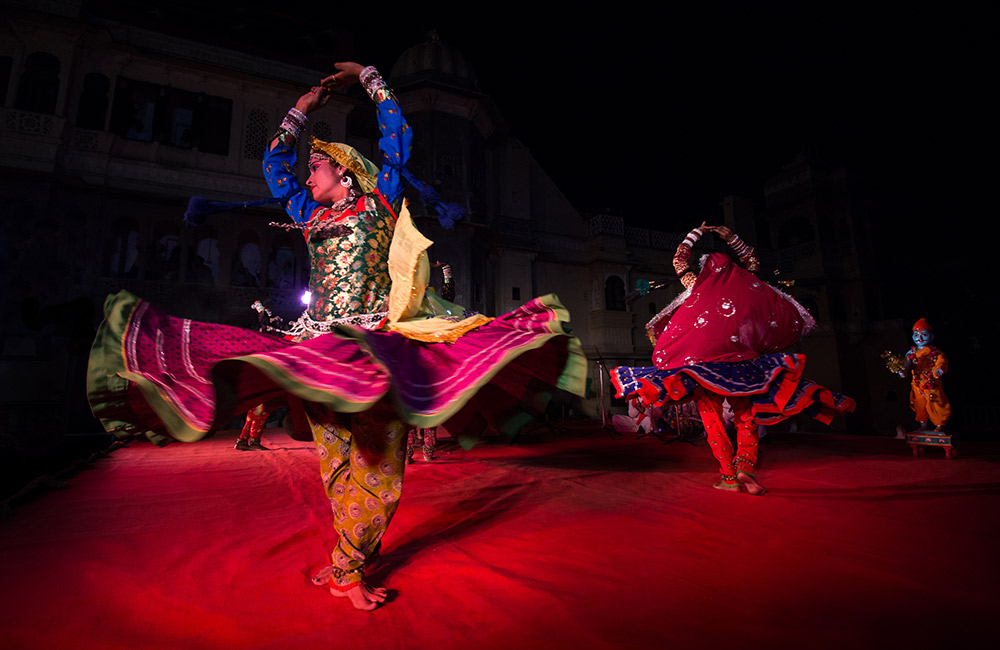 Chokhi Dhani brings Rajasthan right into Indore! Touted as one of the main tourist attractions in Indore, Chokni Dhani is a village-themed resort where you get to experience Rajasthani flavors along with some vibrant cultural activities. From digging into authentic Rajasthani delicacies like Dal-Baati-Churma to enjoying camel rides and attending folk art performances, you can have a great time here with your family and friends.
Location: Khandwa Road
Timings: 11:00 am to 11:00 pm; every day
17. Patalpani Waterfalls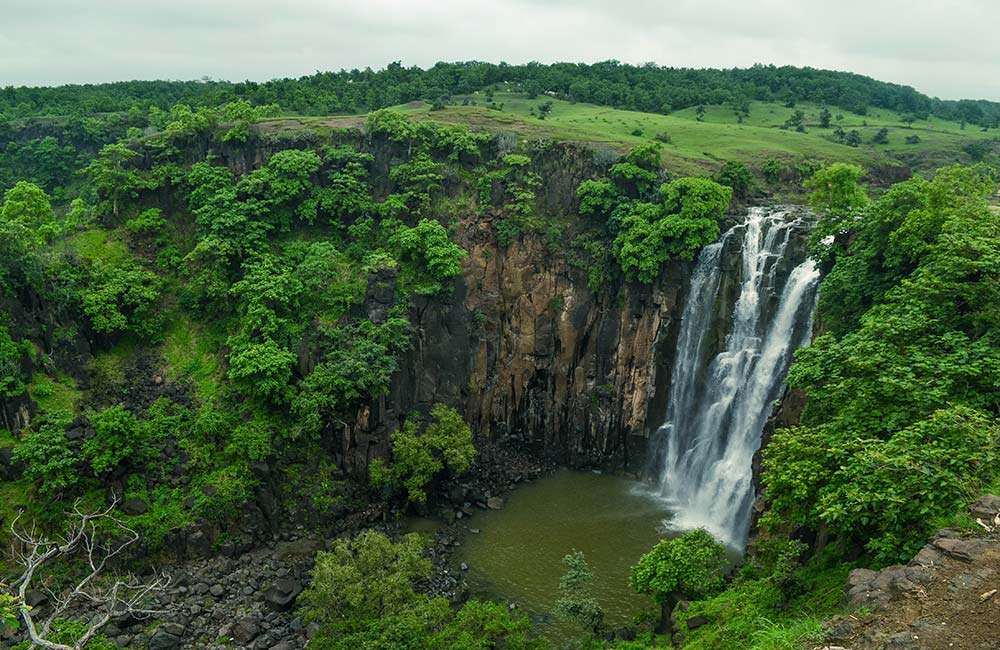 Located a short trip away from the city, Patalpani Waterfall is a popular picnic spot and counts among the best places to visit on a trip to Indore.  It cascades down from a height of 300 feet. During the monsoon months, the waterfall and its lush green surroundings present a magnificent sight. If local legends are to be believed, the pit underneath this waterfall runs deep into the underworld. And that explains the name Patalpani, which translates into underworld water.
Location: Mhow Tehsil
Distance: 35 km from Indore (approx.) 
18. Gomatgiri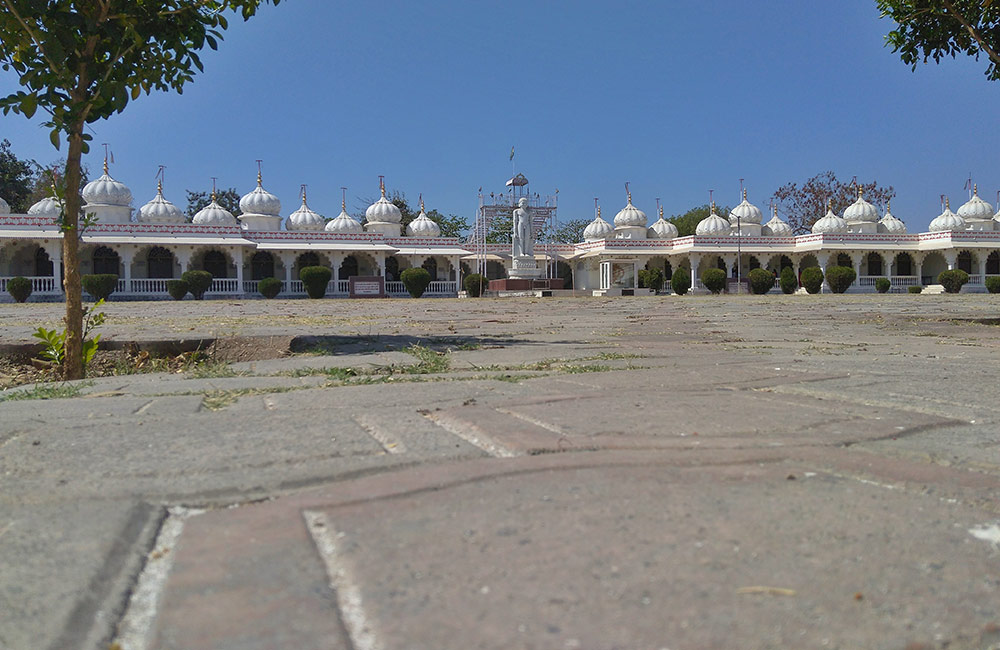 A sacred place for the devotees of the Jain community, Gomatgiri has 24 temples dedicated to each of the 24 Thirthankars revered by the Jains. Located atop a hill, the place attracts tourists and devotees alike. One of the key attractions here is the gigantic 21-feet statue of Gomateshwar. Make sure that you visit the place during the evening hours as the view of the setting sun from the hilltop is an amazing sight to behold.
Location: Major district Road
Distance: 11 km from Indore (approx.)
19. Kamla Nehru Prani Sangrahalay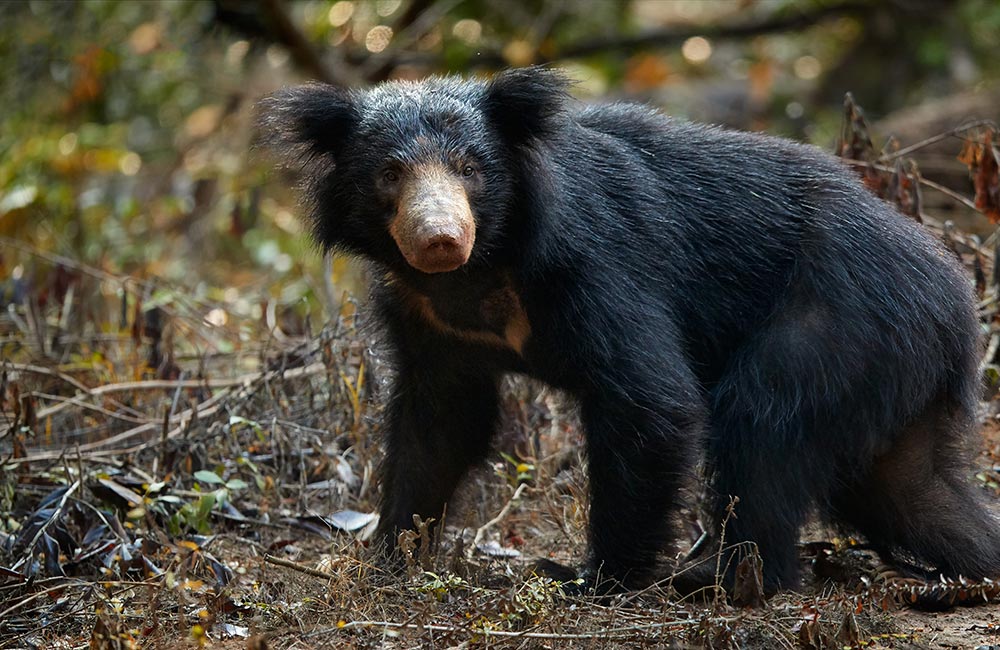 Also known as Indore Zoo, the Kamla Nehru Prani Sangrahalay is the largest zoological park in Madhya Pradesh. Home to a number of wildlife species like white tigers, Himalayan bear, Royal Bengal Tigers, white peacock, etc. this place holds much attraction for kids as well as adults. It is a lovely place to spend a day in the company of nature and its wonderful creations.
Location: Navlakha
Timings:
9:00 am to 7:00 pm (March to June)
9:00 am to 6:00 pm (July to February)
Closed on Mondays
Entry fee: 
Indians – ₹ 10 per person
Foreign nationals – ₹ 500 per person
20. Kanch Mandir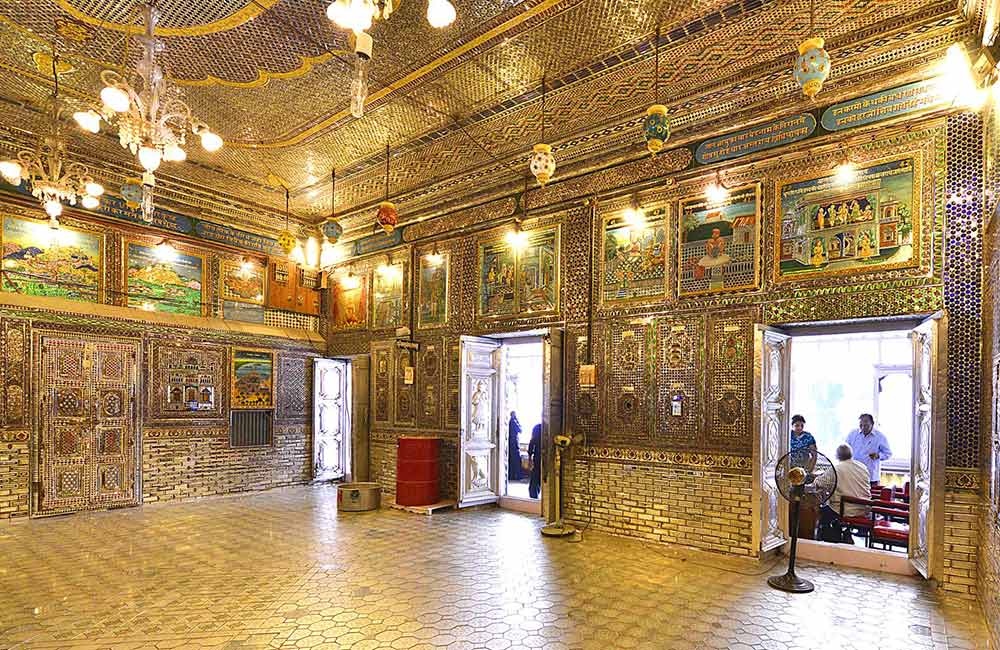 Kanch Mandir or the Temple of Glass is a famous Jain temple built by Seth Hukam Chand in 1903. True to the name, the interiors of the temple are completely covered by glass panels and mirrors. Chinese lamps add to the visual splendor of the interiors, making it one of the must-visit attractions in Indore for tourists and devotees alike.
Location: Itwaria Bazaar
Timings: 5:00 am to 12:00 pm, 4:00 pm to 8:00 pm; every day
21. Bada Ganpati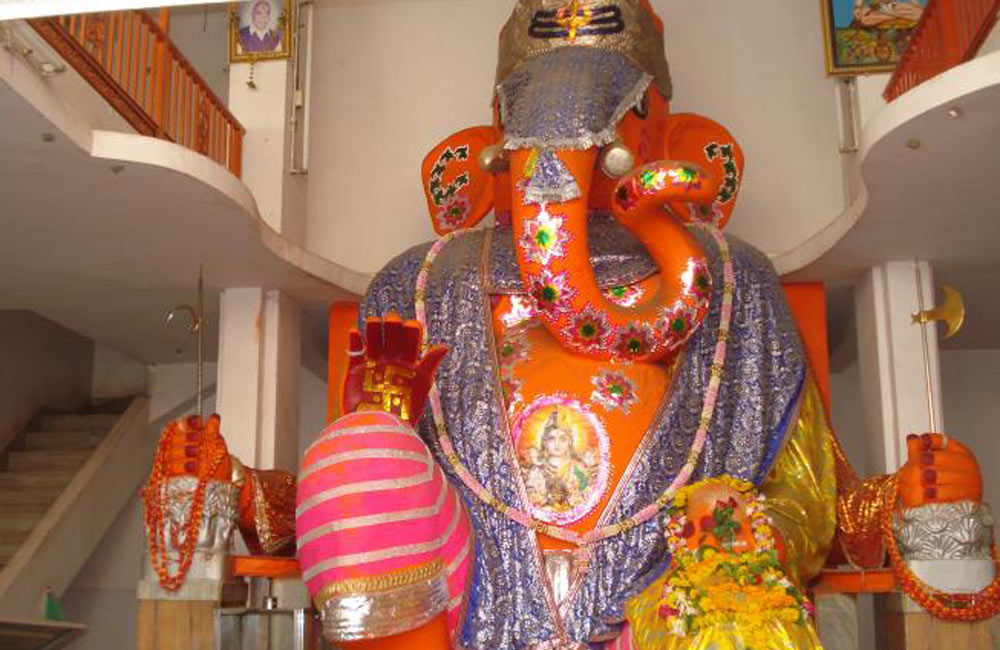 The famous temple of Bada Ganpati was built during the rule of Queen Ahilya Bai Holkar. The main attraction of the temple is the huge 25-feet idol of Lord Ganesha, which is among the largest statues of the deity in the world. Plan a visit to the temple even if you are not a devotee, just to get a glimpse of the gigantic statue made using an interesting mix of materials such as jaggery, bricks, limestone, and soil from several holy places across the country.
Location: Malhar Gunj
Timings: 5:00 am to 12:00 pm and 4:00 pm to 8:00 pm every day 
22. Annapurna Temple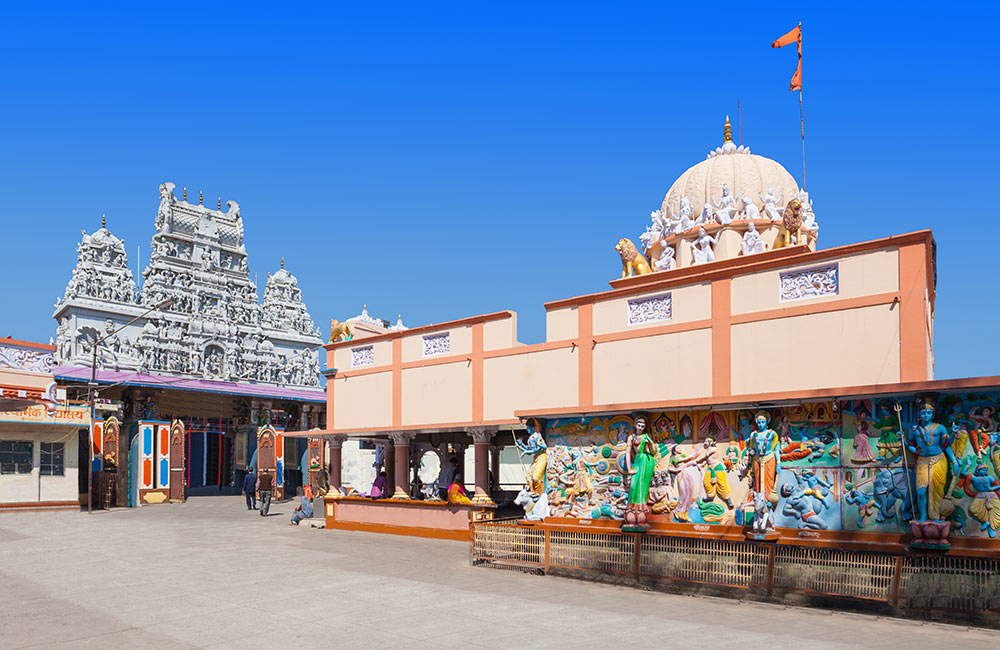 Annapurna Temple deserves a place in your list of must-visit places in Indore due to its impressive architectural beauty. The temple is dedicated to Goddess Annapurna, the deity of food and an incarnation of Goddess Parvati. The temple also has shrines dedicated to Shiva, Kalabhairava, and Hanuman. 
Location: Kranti Kriplani Nagar
Timings: 5:00 am to 12:00 pm and 2:00 pm to 10:00 pm; every day
23. Gandhi Hall
Gandhi Hall is the name given to the town hall of Indore, which is the main venue for art and cultural exhibitions in the city. The highlight of the hall is its grand design, which is a sight in itself.  Built in the year 1904, the edifice boasts of Indo Gothic style of architecture, complete with domes, minarets, and a clock tower.
Location: Mahatma Gandhi Road, New Siyaganj
Timings: 10:00 am to 6:00 pm; every day
Pubs in Indore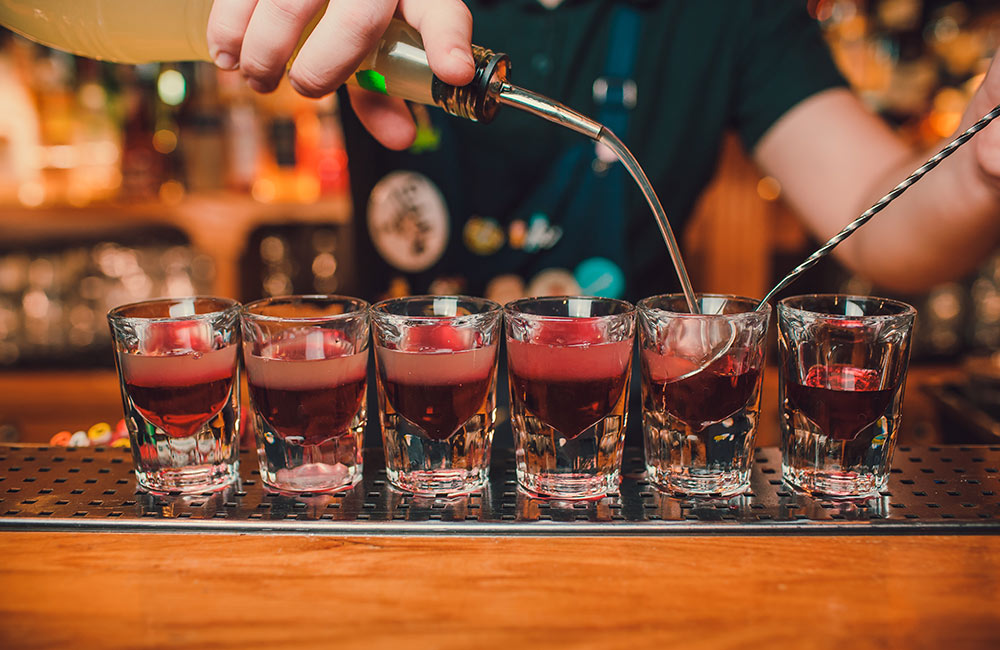 The nightlife of Indore is something that you must not miss out on while visiting the city. Pubs, parties, karaoke, live gigs, dance floors, name it and you have it all here. Add to that gourmet cuisine and exotic cocktails and you are set for the happy hours! Some of the best pubs in Indore are:
24. Sky Blue Sports Bar
Location: C21 Mall, Vijay Nagar
Timings: 11:00 am to 12:00 midnight; every day
Cost for two: ₹ 1400 (approx.)
25. Trance the Pub
Location: Gemini Mall, Vijay Nagar
Timings: 12:00 noon to 11:30 pm; every day
Cost for two: ₹ 1500(approx.)
26. OPM Bar and Lounge
Location: Infiniti Hotel, Vijay Nagar
Timings: 6:30 pm to 11:00 pm; every day
Cost for two: ₹ 1600 (approx.)
27. Level 3
Location: Mangal City Mall, Vijay Nagar
Timings: 12:00 noon to 1:00 am; every day
Cost for two: ₹ 1500 (approx.)
Restaurants in Indore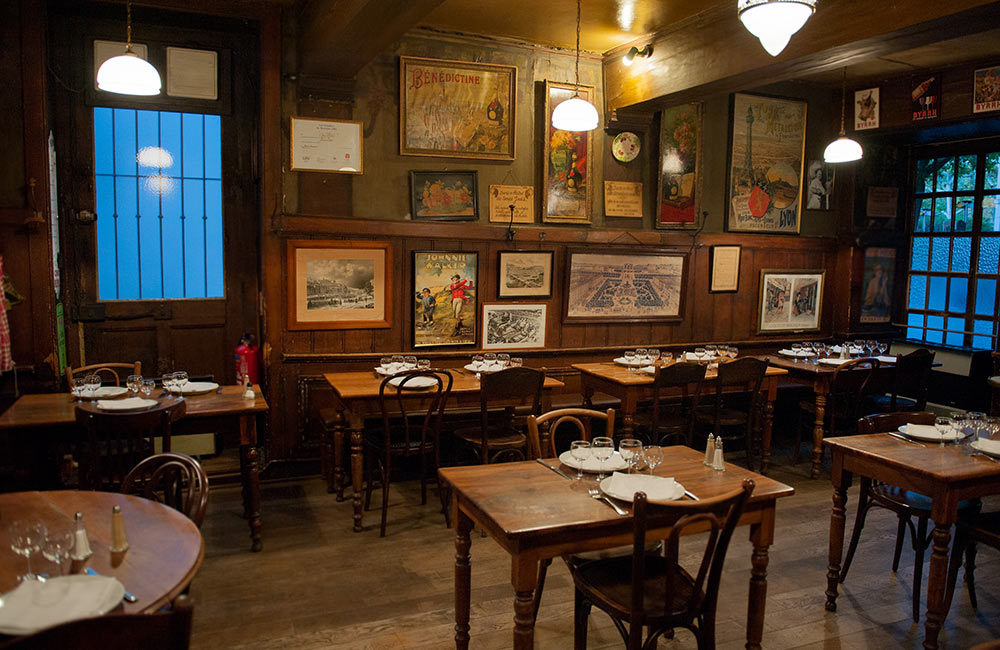 Your trip to Indore can't be deemed complete if you haven't explored the culinary delights served at the various restaurants of the city. After all, food is the best way to explore a place, isn't it? So, here's our hand-picked list of the must-visit restaurants in Indore to experience its culinary flavors. 
28. The Monroe
Location: Gold Stone Building, New Palasia
Timings: 11:00 am to 11:00 pm; every day
Cost for two: ₹ 700 (approx.)
29. Shri Gurukripa
Location: Sarwate Bus Stand
Timings: 10 am to 12 midnight; every day
Cost for two: ₹ 350 (approx.)
30. Nafees
Location: Apollo Avenue, Old Palasia
Timings: 12:30 pm to 11:00 pm; every day
Cost for two: ₹ 800 (approx.)
31. Little Monk
Location: Super Corridor Road, MR 10 Road
Timings: 11:00 am to 11:30 pm; every day
Cost for two: ₹ 1000 (approx.)
Shopping Places in Indore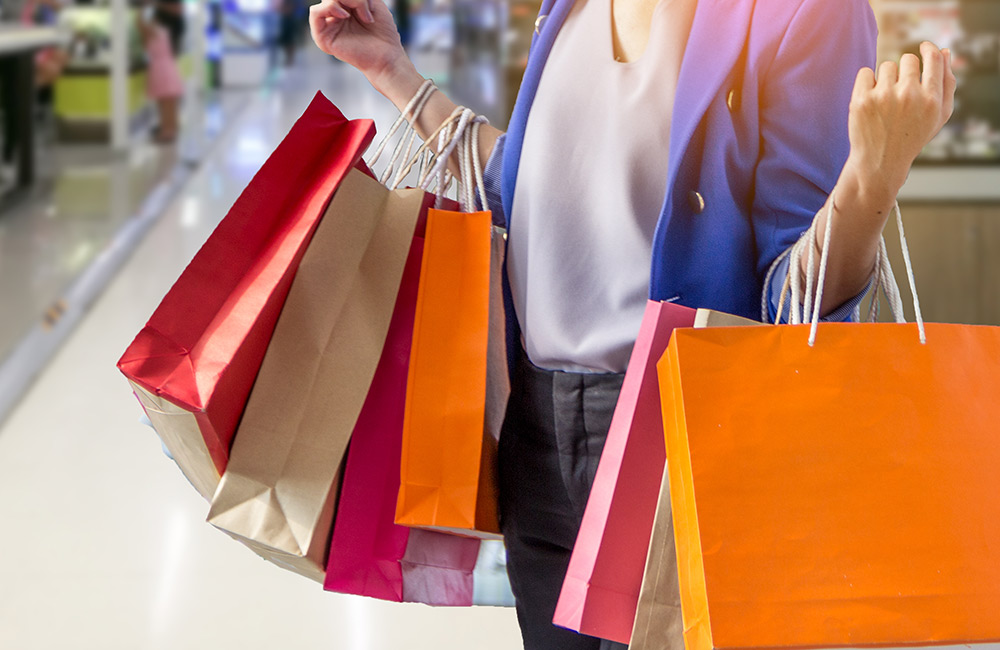 32. Treasure Island Mall
A dream destination for shopaholics, Treasure Island Mall ensures a great shopping experience for the visitors. Apart from a huge choice of shops to buy whatever your heart wishes for, you can have an amazing time at the multiplex, food court, and the cafes and restaurants at the mall.
Location: M.G. Road, South Tukoganj
Timings: 10:00 am to 10:00 pm; every day
33. C 21 Mall
C21 Mall is where you can shop till you drop. With a large number of shops selling all kinds of merchandise, entertainment zones, a multiplex, food court, and a pub, this place is great to hang out with your friends and family.
Location: A.B Road
Timings: 10:00 am to 11:50 pm; every day 
34. Kothari Market
If you want to shop like the locals, head off to the Kothari Market. This market place has managed to retain its charm among the shoppers even in the time of new age shopping malls. You can find all kinds of things being sold here, from handicrafts to apparels and even junk jewelry.
Location: Ranipura Main Road
What to buy: Garments, Shoes
Indore is a treasure trove of attractions where there is something for everyone. So, whether you are on a solo trip to this city or visiting the place with your family or friends, make the most of your stay by going out and exploring the city and its various wonders.