Winter is the time when you can cuddle up with your beloved enjoying the warmth of each other while you talk through each other's eyes. Travelling with the one you love is a beautiful experience in itself and doing so in winters just takes it to another level. While there are a lot of romantic getaways in India, let's take a look at the ones you must definitely go with your partner.
Top Romantic Getaways in India
1. Alleppey, Kerala
Kerala is the perfect destination for couples and honeymooners from October to March. The rustic backwaters, lush greenery, picturesque palm trees, and luxurious houseboats make for an ideal romantic getaway down south. Take along a beautiful experience as love flows through the Laccadive Sea waters.  The nearest railway station from Alleppey is Cochin from where you can easily take a bus ride that costs somewhere around 200 INR.
2. Varanasi, Uttar Pradesh
Taking a dip in the holy waters of Ganga or enjoying a view of the Ghats on a boat are some of the most exciting things to do in Varanasi. Don't let the holy city idea bluff because Varanasi is so much beyond the pilgrim junta. You could even propose her on one of those boat rides amid the backdrop of the cool misty wintry air. Trains and bus are easily available from different parts of the country and it doesn't cost much in terms of accommodation and transport.
3. Daman & Diu
Leave behind the beaches of Goa and even Andamans, that's too typical. Instead, head to the islands of Daman and Diu. The perfect atmosphere for the solitude hunter, these places are a lot better and cleaner than their counterparts. An erstwhile Portuguese territory, it still brings about the old charm beautifully. Make sure you visit the shoe shaped beach, Nagoa in Diu, Moti Daman Fort, Bom Jesus Church, Nani Daman and Jampore Beach in Daman.
4. Udaipur, Rajasthan
Leave everything and head to the place where love blossoms at the majestic palaces, sparkling lakes and mesmerizing sunsets. Udaipur, if not anything, will give an ideal fusion of the royal lifestyle and romanticism. The princely city offers some amazing restaurants with a pleasant romantic setting, As a couple, make sure you take a boat ride to Jagmandir Palace followed by a nice candle light dinner at Darikhana, a fine dine restaurant located in the premises of Jagmandir Palace. Hotels in Udaipur are loaded during winters so make sure you book in advance.
5. Tawang, Arunachal Pradesh
The seven sisters of the North East have always been home to some of the most spectacular views. Not being an exception, Tawang in Arunachal Pradesh only glorifies the beauty of this land. Watch the stunning snow-clad Sela Pass, trek to Gorichen Peak, the picturesque Shonga-tser Lake and the ever wonderful Nuranang Waterfalls. A little adventure blended well with the romanticism on the place, oh, what a holiday it could be for you?
6. Kutch, Gujarat
Run away with the love of your life in the middle of nowhere. Take camel rides, savour the local delicacies, learn handicrafts and dance your heart out. Celebrate the togetherness among the most vibrant and lively crowd and when everyone sleeps, sneak out and watch the moon shine bright in the sky lying on bare land. There's no experience better than that.
7. Kotagiri, Tamil Nadu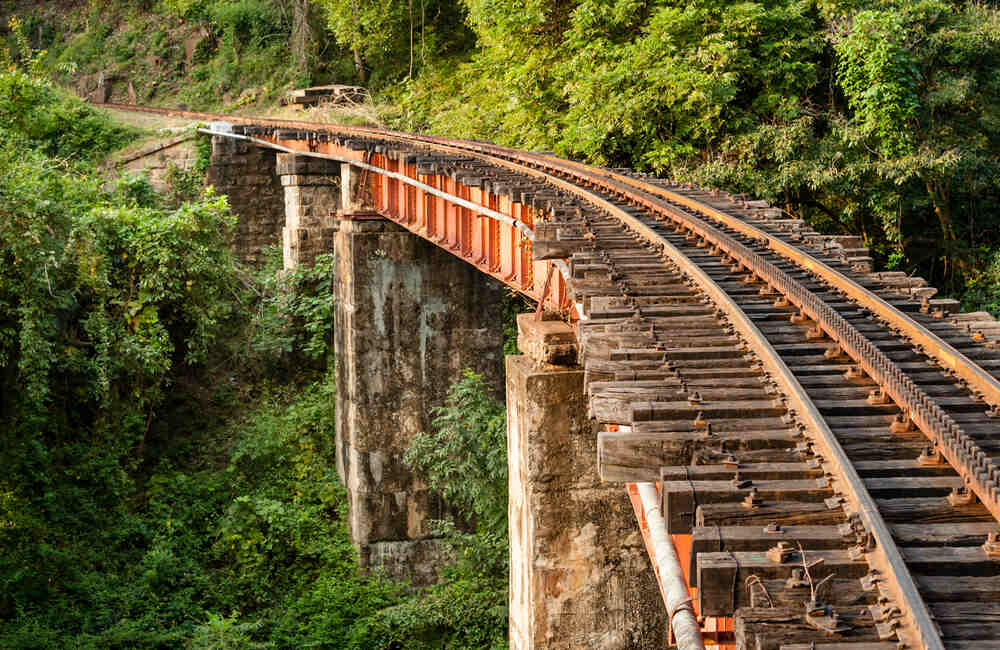 Out of the three Nilgiri hill stations, Kotagiri happens to be the quietest of them all. It wins your heart when it comes to the quaint moments it can offer. The splendid views of the mountains, the faint aroma of tea leaves all around, and the sound of the train running on the track have their own appeal making you lose all your logics and simply swaying in the romantic air.
8. Pondicherry
Serene beaches, remarkable French architecture, and a beautiful confluence of east meets west – Pondicherry offers everything you need for a romantic getaway! Satiate your taste buds with steak and wine at Pondi, a dinner that is high on taste and romanticism. Take a romantic walk through the bylanes of the city that showcase splendid boutiques and colonial villas. Book your hotels in Pondicherry in advance so as to enjoy breathtaking locales, gracious hospitality, and sumptuous food.
9. Auli, Uttarakhand
If you're a kind of couple who loves adventures then this is the place for you. Best known for its snow covered mountain, Auli offers the avenue to go for skiing, an activity which Indians easily miss out on! Follow this by a visit to Gorson Reserve Forest and witness the rare Himalayan wildlife including the likes of snow leopard, jackal, hyena, musk deer, and wild boar.
10. Sula Vineyards, Nashik
Spend a day amidst picturesque vineyards tasting a variety of wines. The Tasting rooms also have cheese and chocolates on their menu to make your wine tasting experience even better. Smell and taste some love via wine and cheese. Kayaking at the Gangapur Lake simply adds to the perfect romantic holiday! Most of the hotels in these places offer beautiful views making your stay even more romantic.
So now all you have to do now is to get your bookings done and paint the town red with your love!