Once a powerful stronghold of nawabs, Lucknow in Uttar Pradesh is one of the most historically important and multicultural cities in India. Besides boasting a golden past and rich cultural heritage, this vibrant city is known for its wide range of flavoursome street foods and other culinary delights that attract foodies from across the country. With a mind-blowing selection of lip-smacking delights available in every corner of the city, a culinary trip to Lucknow is something that food connoisseurs long for. After all, relishing the famous Mughlai and Awadhi cuisines in the old-world atmosphere of the city is a unique experience altogether. So, read on to know about Lucknow's famous food items that are a must-try.
1. Biryani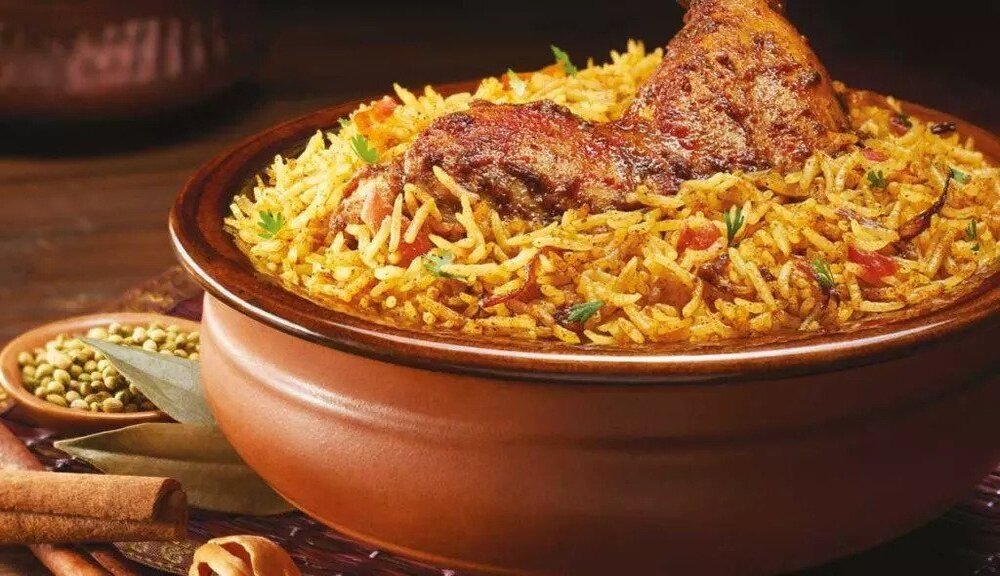 The mouth-watering Lucknowi biryani is something you can't miss. This delicacy is prepared by slow-cooking rice with different spices, vegetables, yoghurt, mint leaves, fried onions and other ingredients. It is then topped with fried potatoes, coriander leaves and nuts and served hot with raita or gravy. The non-vegetarian varieties with marinated pieces of chicken or mutton are a special delicacy in the city. And to relish the best biryani in Lucknow, you need not go too far. The popular Lucknow street food joints are known for serving some of the finest biryanis at pocket-friendly rates. From non-vegetarian varieties like butter chicken biryani, seekh kebab biryani, sufiyani chicken biryani and Hyderabadi chicken biryani to vegetarian delights like veg handi dum biryani, paneer biryani and veg kofta biryani, the options are aplenty. Lucknowi biryani can be spicy. So, if your tongue is sensitive to spicy foods, remember to order one with medium or less spice.
Best Places to Try:

Idrees Biryani, Raja Bazar
Wahid Biryani joints in the city
2. Kebab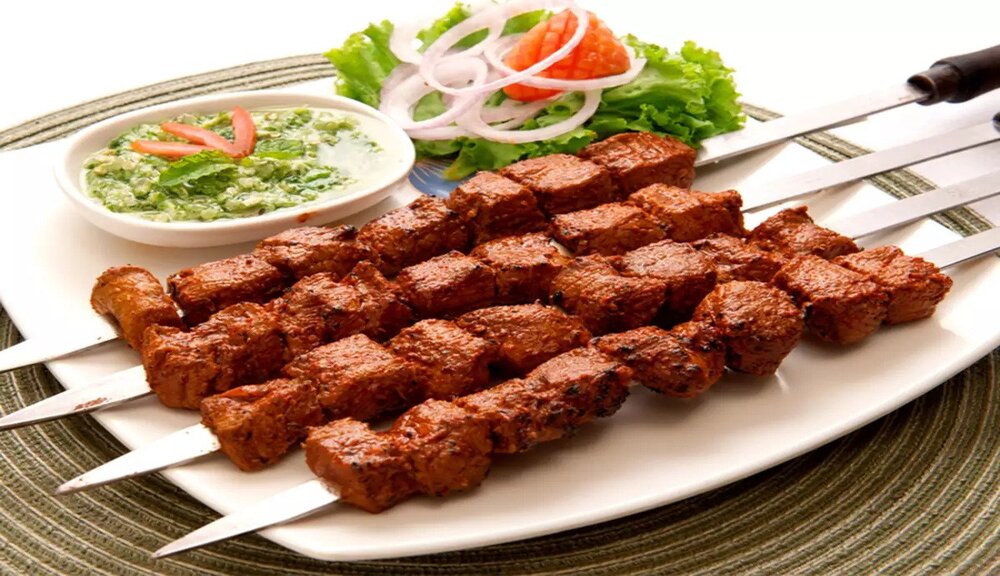 When you are in Lucknow, you got to enjoy kebabs. A delicacy in the city, kebabs are counted among the most yummy and versatile Lucknowi foods relished by all. This popular snack can be prepared in different ways with a range of vegetables, meat, spices and other ingredients to suit different palates. Both locals and tourists blindly vouch for this melt-in-the-mouth street food; no wonder most Lucknow street food stalls and eateries selling this item are always crowded. Tunday kebabs, galawati kebabs and vegetarian shami kebabs are some top favourites. 
Best Places to Try:

Tunday Kababi, Khayali Ganj
The Awadh's Dastarkhwan, Gomti Nagar
Street food stalls along the Chowk area
3. Chole Bhature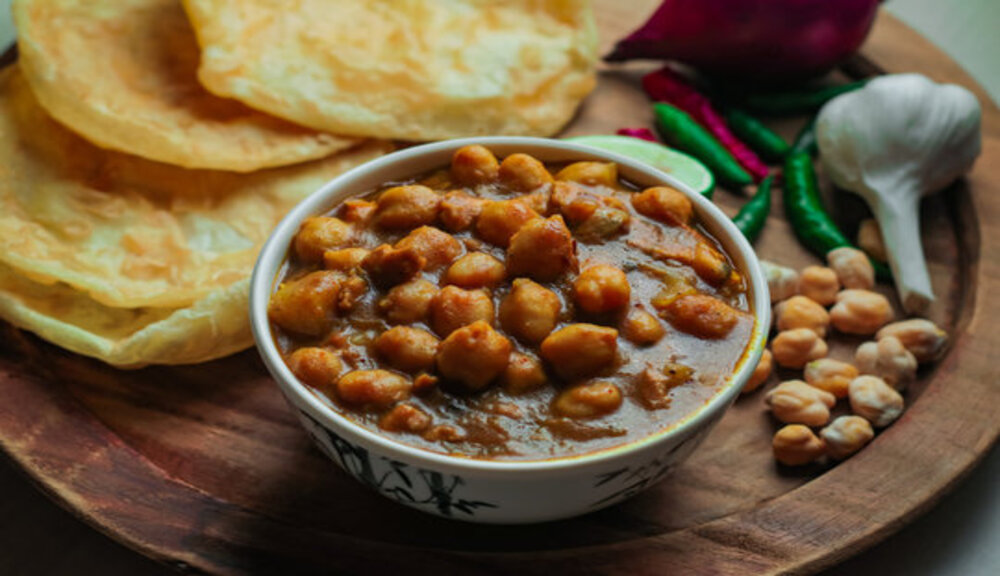 This popular dish from Punjab is a delicacy in Lucknow as well. While chole is made of chickpeas, onions, garlic, tomatoes and a range of Indian spices, bhatures are prepared with all-purpose flour, semolina and plain yoghurt. Different street food joints around the city serve this amazing combination with some chopped onions, lemon slices and pickles. Although you must have tried this delectable dish in other Indian cities, we can confidently say that none can beat the taste and flavour of Lucknowi-style chole bhature. Chole can be a bit spicy, so keep a glass of lassi handy. 
Best Places to Try:

Shri Lassi & Sons, Chowk
Sardar Ji Ke Mashhoor Chole Bhature – Punjabi Zaika, Lalbagh
 4. Veg Kebab Paratha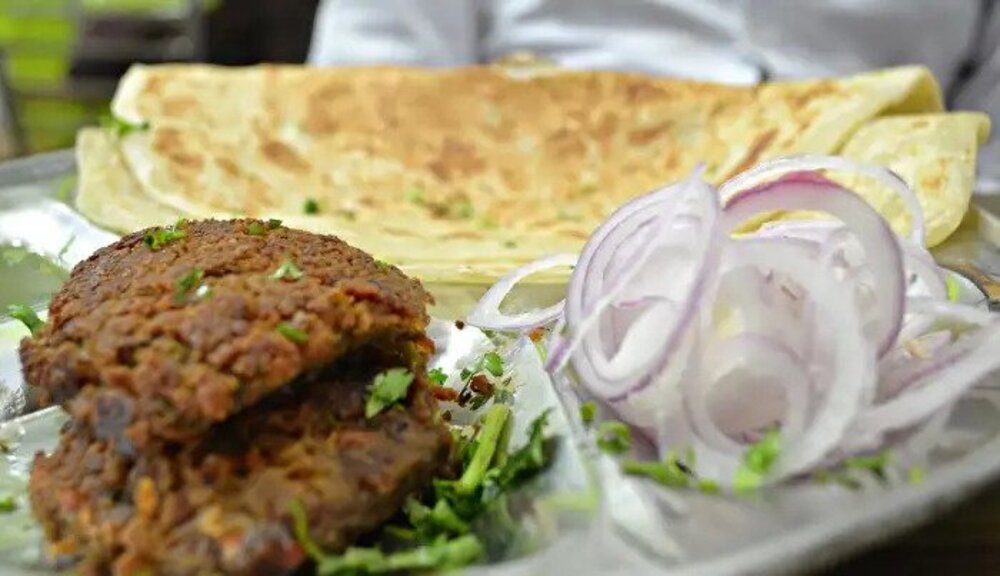 Ever heard of something like this before? Well, veg kebab paratha is one of the most loved street foods not only in Lucknow but in all of Uttar Pradesh. This popular vegetarian breakfast is prepared by stuffing soft rumali rotis with some crispy and flavoursome kebabs. Veg kebab paratha is best enjoyed with a hot cup of tea or coffee. Although a popular breakfast item in the city, it makes for a good evening snack as well. And apart from veg kebab parathas, you must try vegetarian kebab rolls, a variant of this famous Lucknowi street food. 
Best Places to Try:

Deva Food Mart, Chandralok
Tunday Kababi, Khayali Ganj
 5. Basket Chaat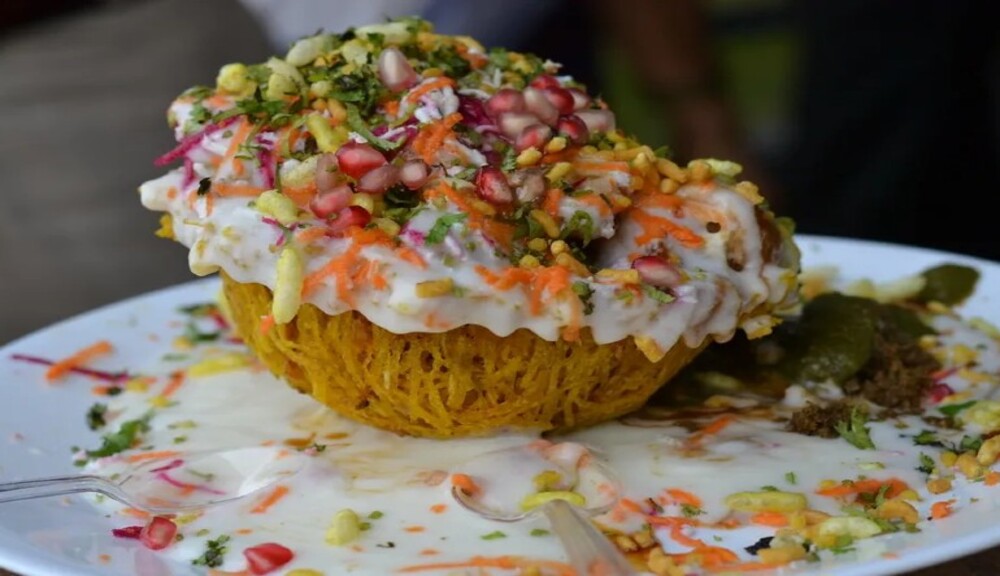 Also known as tokri chaat, this one is a popular dish in Lucknow. This lip-smacking chaat item is prepared by filling an edible crispy tokri with mashed potatoes, bhalle, boiled green gram dal, different types of chutneys and curd. It is finally garnished with pomegranate seeds, sev and masalas and served immediately. So, in case you find yourself craving a lip-smacking chaat item during city tours, basket chaat is what you should go for.
Best Places to Try:

Royal Café, Hazratganj
Shukla Chaat House, Hazratganj
Fast food joints in Gomti Nagar
6. Poori-Kachori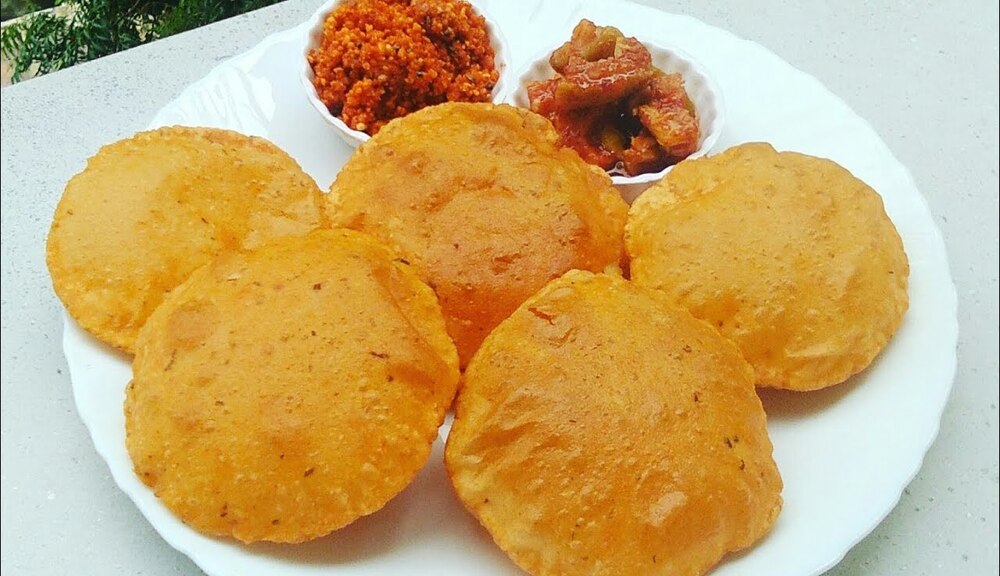 A favourite among street food junkies, Lucknow's poori-kachori is something that you will remember for long. This delicious and affordable dish is a popular breakfast and evening snack item in Lucknow; you can enjoy it at any time of the day, in fact. The crispy poori-kachoris are served with aloo ki sabzi, chole and salad, so it is quite filling. The city is dotted with street-food stalls and eateries serving this delicacy. So, if you find yourself hungry during city tours, visit the nearest eatery and dig into a plate full of this appetising dish.
Best Places to Try:

Bajpayee Kachori Bhandar, Hazratganj
Rattilal's, Aminabad
Check out the hotels in Lucknow for your next culinary trip
7. Malai Makhan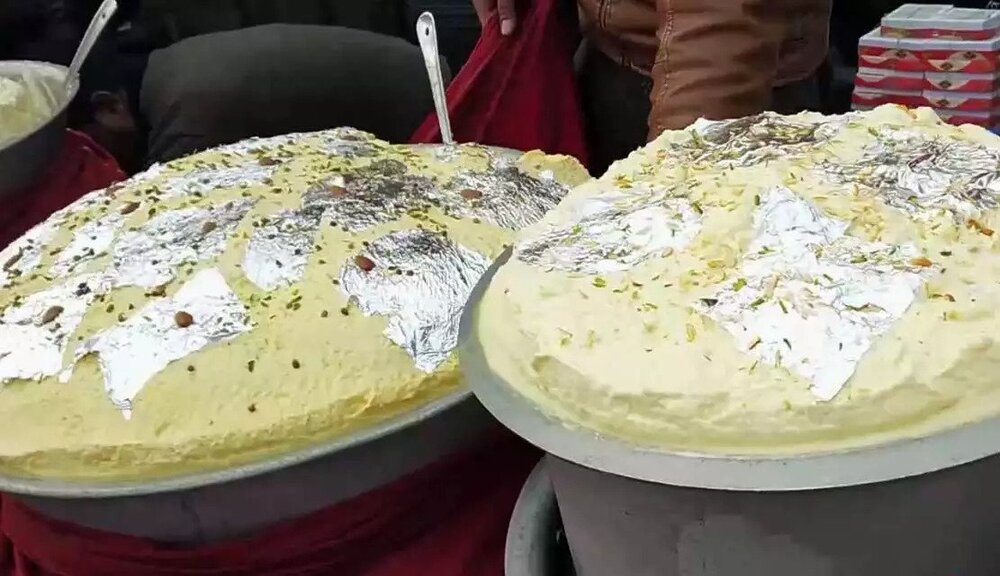 Malai makhan, also known as Nimish, is a creamy, fluffy and flavourful sweet dish available in Lucknow only during the winter season. It is prepared with freshly obtained unsalted butter, powdered sugar, cardamom powder and yellow colour, and topped with lots of khoya and chopped nuts. Sounds delectable, doesn't it? This amazing, melt-in-the-mouth sweet dish is truly a delight for the palate. If you happen to plan a trip to Lucknow during the winter season, malai makhan is something you must try at least once. 
Best Places to Try:

Bajpai Kachori Bhandar, Hazratganj
Moti Mahal Restaurant, Lalbagh
Near Gol Darwaza in Chowk
 8. Kulcha Nihari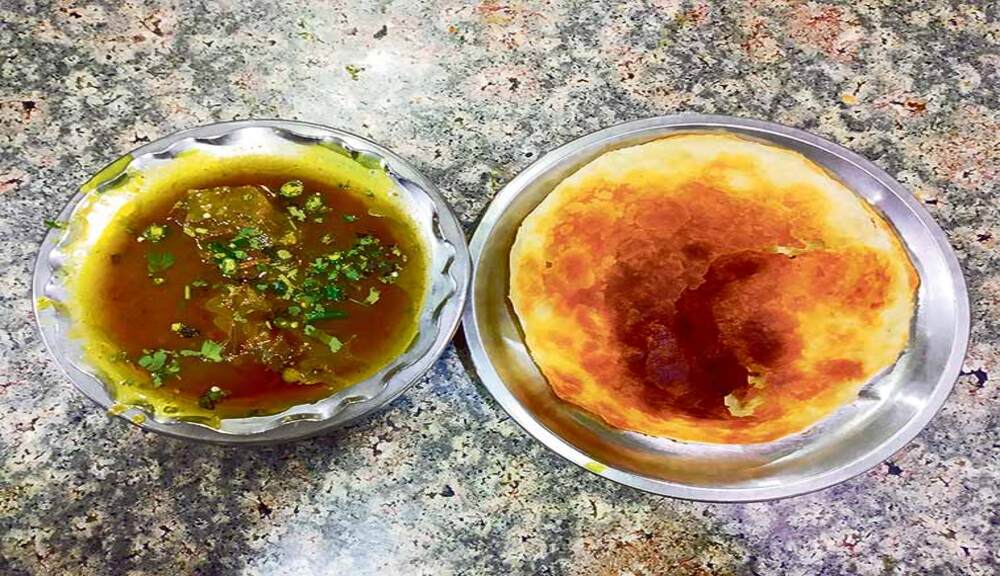 If you enjoy non-vegetarian cuisine, you ought to try kulcha nihari in Lucknow. Nihari is a popular Mughlai dish prepared with chunks of marinated mutton and a range of herbs and spices. What's special about this meat curry is that it is simmered with herbs and spices overnight on a low fire, and the result is totally delish. This flavourful curry is then served with warm and fluffy kulchas, fried onions and lemon slices. The dish is so popular that it is easily available in many of Lucknow's famous food Hence, remember to try some whenever you get a chance. 
Best Places to Try:

Raheem's Kulcha-Nahari, Chowk
Mubeen's, Chowk
9. Chicken Shawarma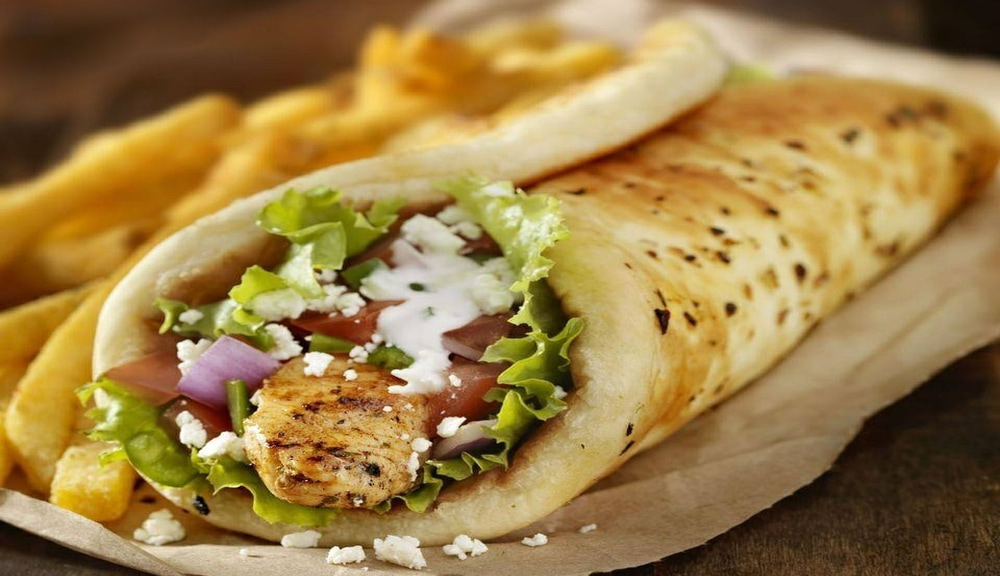 There's something special about the lip-smacking chicken shawarma available in Lucknow's food It is prepared by marinating thin slices of chicken with spices, ginger-garlic paste, yoghurt, lemon juice and other ingredients. The marinated pieces are then roasted on a slow flame until soft and completely done. The chicken pieces are then arranged in pita bread along with salad and different types of sauces. The bread is rolled up lightly and served with some lip-smacking tahini sauce. A delicacy in Lucknow, chicken shawarma is a must-try for every non-veg lover. 
Best Places to Try:

The Manish Eating Point, Gomti Nagar
Al-Baike, Aliganj
10. Shahi Tukda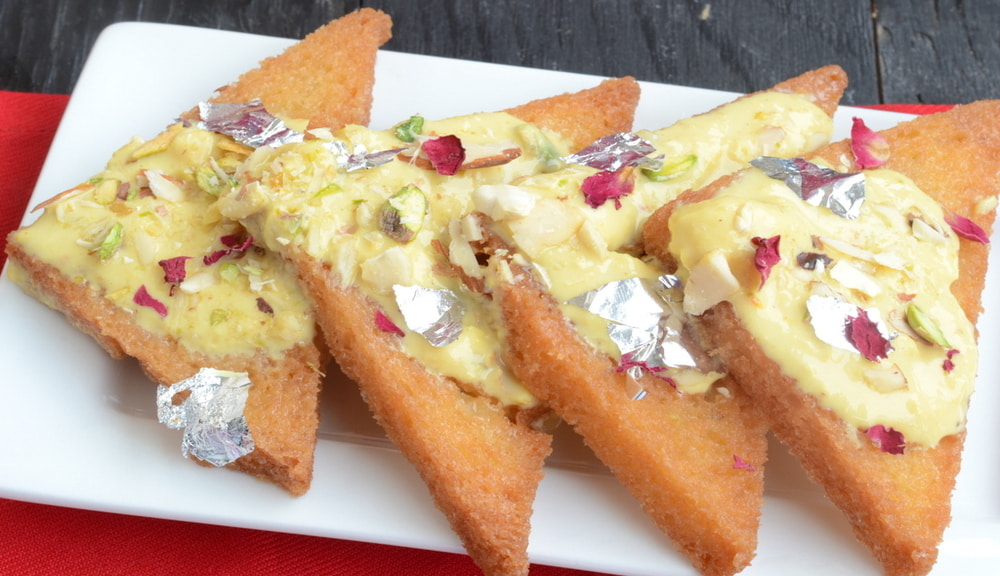 This scrumptious royal dessert has been a delicacy since the Mughal era. It was reportedly a favourite among the emperors of Lucknow, and hence, the name Shahi tukda. Prepared with fresh milk, sugar, bread, desi ghee, saffron, cardamom and rose water, this simple yet delightful bread pudding is a must-try for all. To make this dessert, fried bread slices are dipped in sugar syrup and then topped with flavourful thickened milk and garnished with sliced pistachios and almonds. Savour it after meals or at any time of the day, it is truly amazing! 
Best Places to Try:

The Awadh's Dastarkhwan, Gomti Nagar
Tunday Kababi, Khayali Ganj
Street food and sweet shops in Aminabad
 11. Kulfi Faluda
When it comes to relishing a dessert on a hot summer day, nothing can beat the cool and delightful kulfi faluda. In Lucknow, kulfi is prepared the desi way with lots of chopped dry fruits, saffron, cardamom powder and other ingredients. Although available in different flavours, like butterscotch, mixed fruit, strawberry and paan, the traditional Kesar kulfi remains the top favourite. Choose a flavour of your choice and enjoy this melt-in-the-mouth dessert with some soft faluda. You will surely come back for more. 
Best Places to Try:

Moti Mahal Restaurant, Lalbagh
Food stalls in Aminabad
12. Sheermal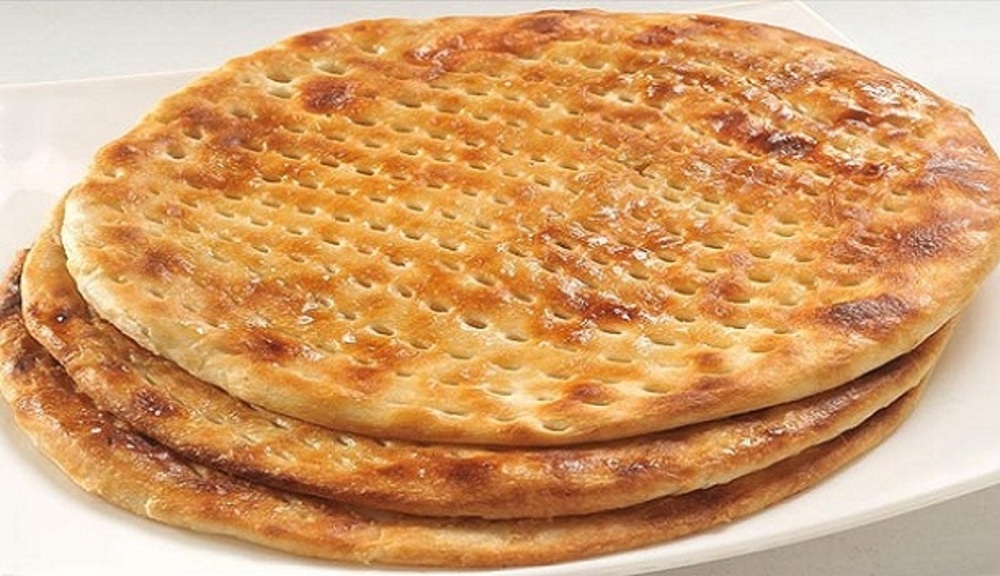 The puffy, sweet and fragrant sheermal is one-of-its-kind soft bread or naan available in Lucknow's famous food A popular part of the Mughlai cuisine, sheermal reportedly originated in Persia and made its way to Afghanistan, Pakistan and India through the Silk Road. Today, this sweet naan is a popular part of the Awadhi and Mughlai cuisines of Lucknow and is relished with spicy foods, such as biryani, kebabs and kormas. In case you are tired of having the regular naans and rotis in the city, this sweet tandoori naan prepared with cardamom flavoured milk and saffron is a perfect alternative. 
A Quick Tip: Head to Chowk in Lucknow for the best sheermal in the city.
Best Places to Try:

Salman Sheermal Wale, Chowk
Raheem's, Chowk
13. Handi Chicken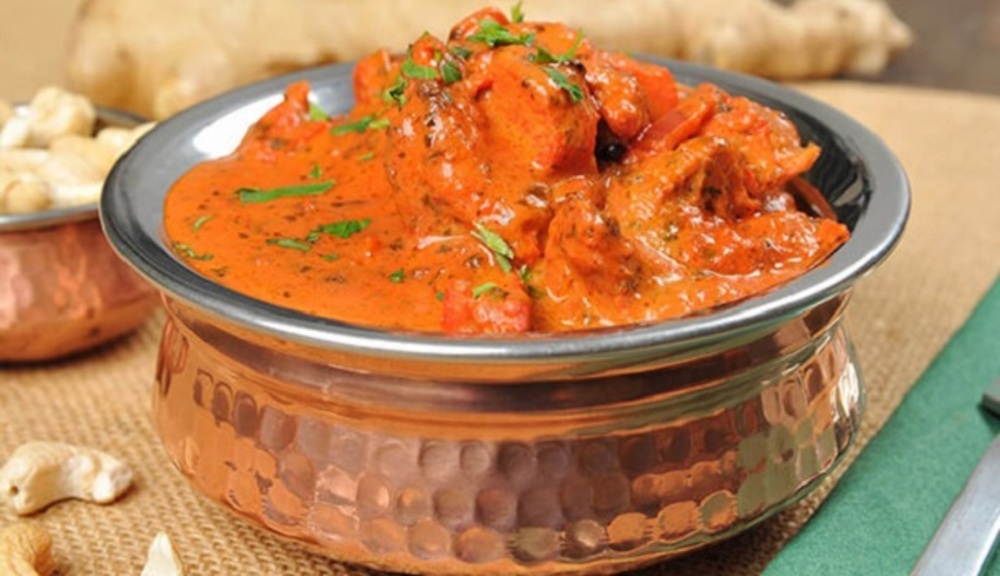 Prepared with a rich spicy gravy and cooked to perfection, handi chicken is one of the most loved non-vegetarian delicacies in the city. The dish is slowly cooked in a special earthen pot to allow the spices to seep into the chicken more effectively for that authentic taste and aroma. Handi chicken gravy is prepared with garlic, onions, tomatoes, curd, cardamom, cinnamon and a range of Indian spices, in which marinated chicken pieces are cooked to perfection and garnished with chopped coriander leaves. You can enjoy this delicacy with naan, laccha paratha, sheermal, or steamed rice for a satisfying and wholesome meal.
Best Places to Try:

Kalika Hut Restaurant, Gomti Nagar
Champaran Meat House, Gomti Nagar
 14. Thandai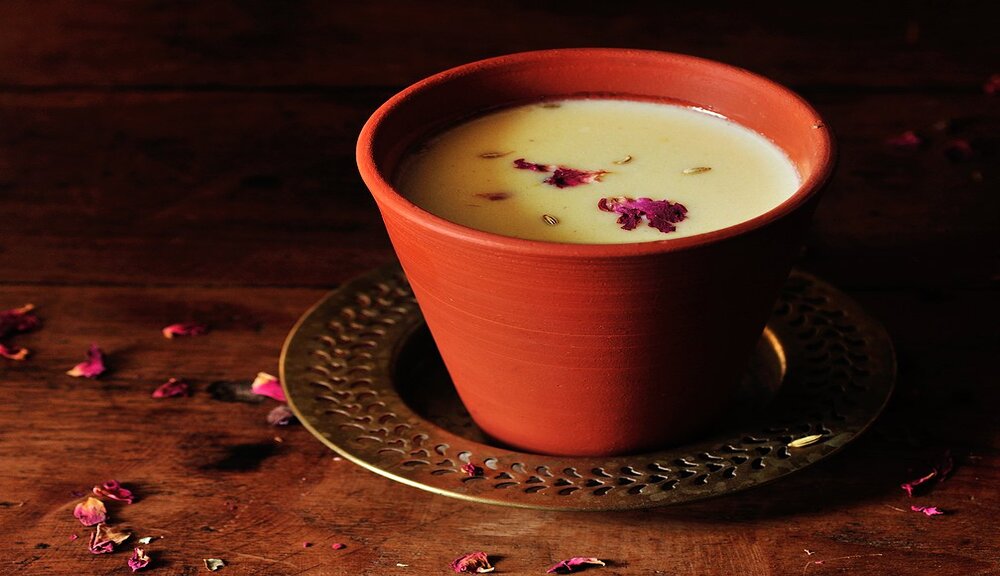 The cooling and delicious thandai is the ultimate summer drink in the city. Prepared with milk, nuts, whole spices and seeds, it is loaded with nutrients and is quite filling as well. From almonds, cashews, pistachios and cardamom to fennel seeds, poppy seeds, rose petals and saffron, thandai has them all. If you happen to feel weary and sick during city tours, a glass of thandai can do the trick. You can relish it with meals as well; thandai can cool down your stomach and improve digestion. 
15. Imarti Rabri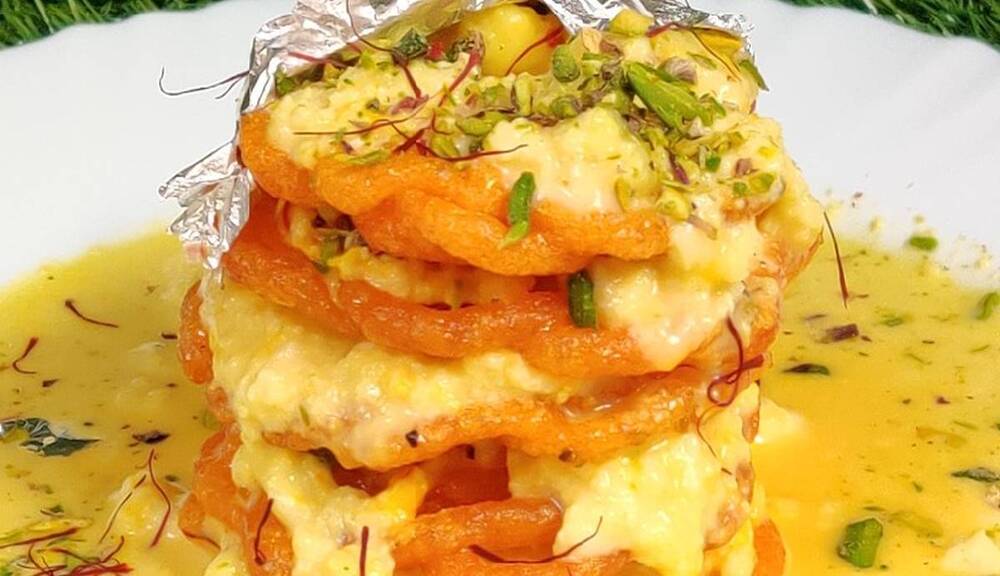 This heavenly combination of crispy imartis and creamy and flavourful rabri is one of the must-try Lucknow foods, especially if you have a sweet tooth. Being an important part of the nawabi cuisine, this traditional sweet dish is easily available at sweet shops throughout the city. The round imartis are made with a batter of split black lentils (urad dal), cornflour and saffron strands, deep-fried in ghee, and then soaked in sugar syrup with cardamom powder. Once ready, the imartis are garnished with chopped almonds and rose petals and served hot with chilled rabri on the top. 
Best Places to Try:

Moti Mahal Restaurant, Lalbagh
Ram Asrey Sweets, Hazratganj
Neelkanth Sweets outlets in the city
All in all, if you are someone who likes to try different cuisines, you must plan a trip to Lucknow soon and dig into some of the best Awadhi and Mughlai delicacies, as listed above. Most of Lucknow's street foods and other dishes burst with tempting flavours and are a treat for the taste buds. So, gear up for an unforgettable experience.