Hugging the east coast of India, Odisha or Orissa is a beautiful state known for its rich history and vibrant culture. From temples and historical attractions to zoological parks and beaches, Odisha has them all. However, there's one more thing that makes this state so famous among many and that is the mouth-watering Odia cuisine. Odisha is a delight for foodies, offering a wide range of vegetarian and non-vegetarian delicacies available at different eateries. Although Odia cuisine is simple, the foods are flavourful, wholesome and easy on the palate.
This Odisha Foundation Day or Utkal Divas, which is celebrated on 1st April every year, let's delve deeper into this amazing cuisine. If you are a culinary enthusiast who likes to relish local dishes, the following recommendations for the best foods of Odisha will come in handy during your trip to the state.
1. Khicede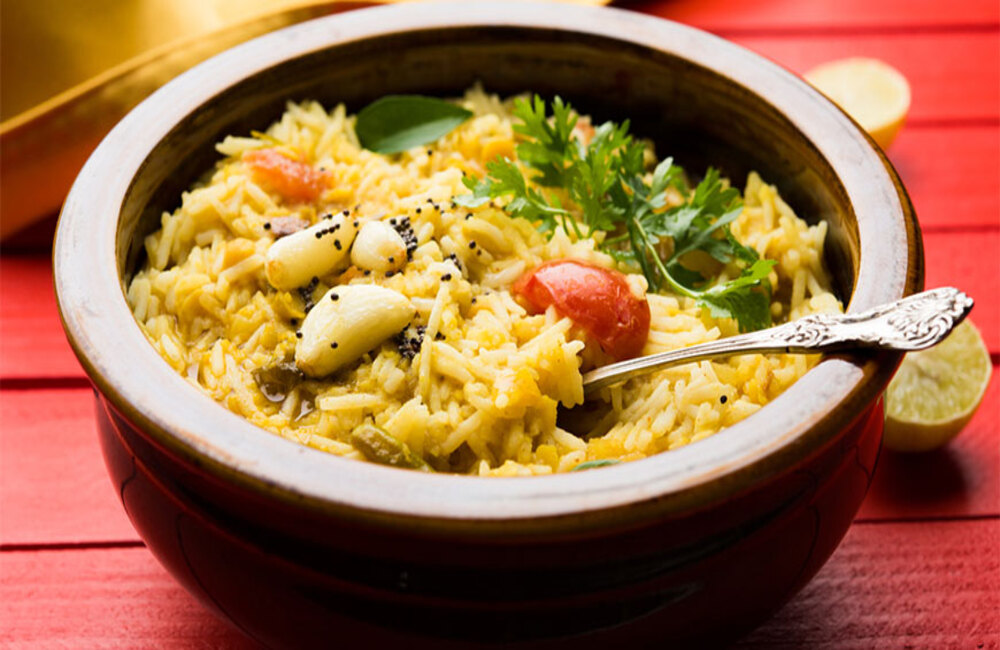 Khicede or khichdi is a simple but delectable meal relished widely in Odisha. The dish is particularly famous and important as it is a part of the main bhog of Puri's Shree Jagannath Temple. Khicede is offered to Lord Jagannath every day and the same is also given as prasad to devotees. Prepared with rice, lentils, ghee, chopped vegetables and some light spices, khicede is a fulfilling and nutritious meal for people of all ages. Eateries around the state serve this delicacy with some fresh curd and papad.
2. Dalma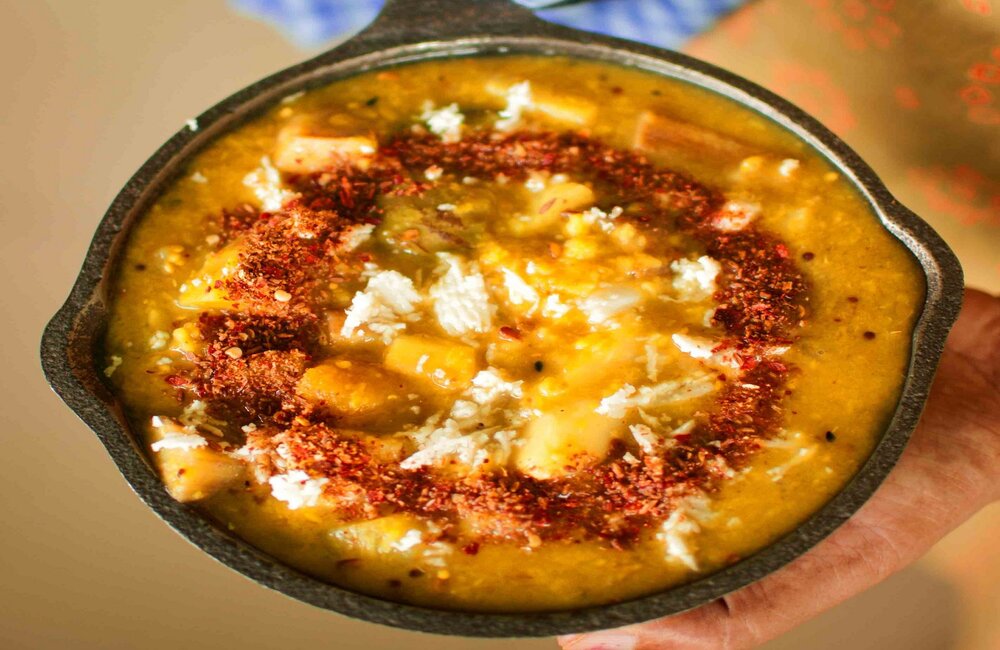 Dalma is nothing but nutritious dal prepared the Odia way. In Odisha, dal is prepared differently, and the taste is totally drool-worthy. The delicacy is made with roasted yellow moong dal, ginger, green chillies, and some chopped vegetables like onions, potatoes, pumpkin, raw papaya and carrots. Dalma is tempered with ghee and a range of spices, such as cumin seeds, bay leaf, dry red chillies and panch phoran, and garnished with shaved coconut and chopped coriander leaves. This popular food of Odisha tastes best with hot rice and some crispy papads.
3. Kanika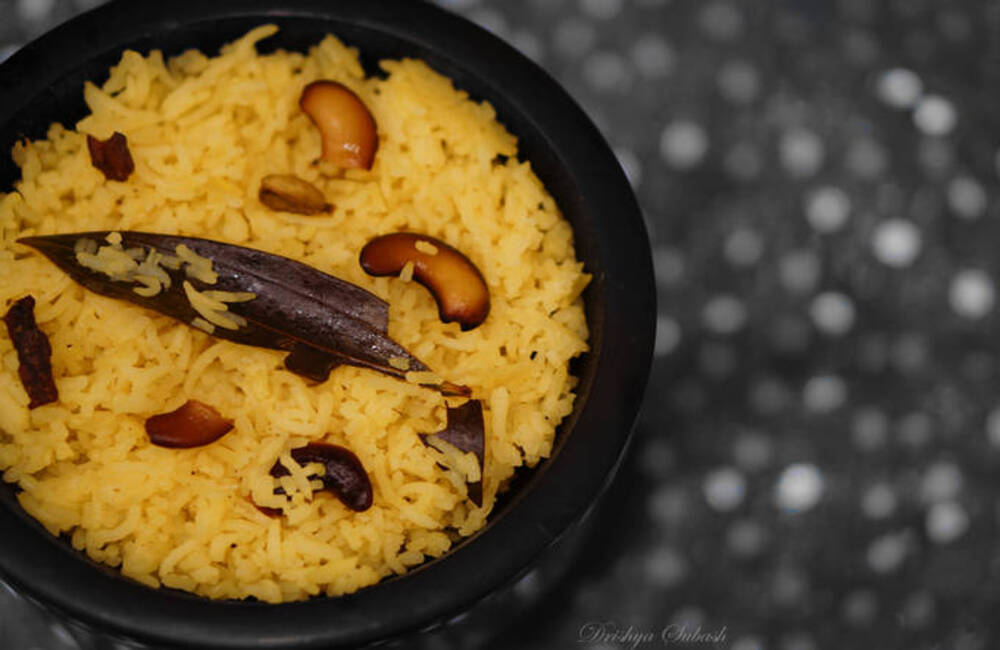 Kanika is a traditional food of Odisha that locals mostly relish during festivals, pujas and other special occasions. This sweet pulao is also one of the 56 items served to Lord Jagannath in the chappan bhog. It is prepared with basmati rice, ghee, sugar, cashew nuts, raisins, cinnamon, cardamom and other ingredients and is relished with dalma or mutton curry. You can also enjoy it as a dessert at the end of a meal. 
4. Chungdi Malai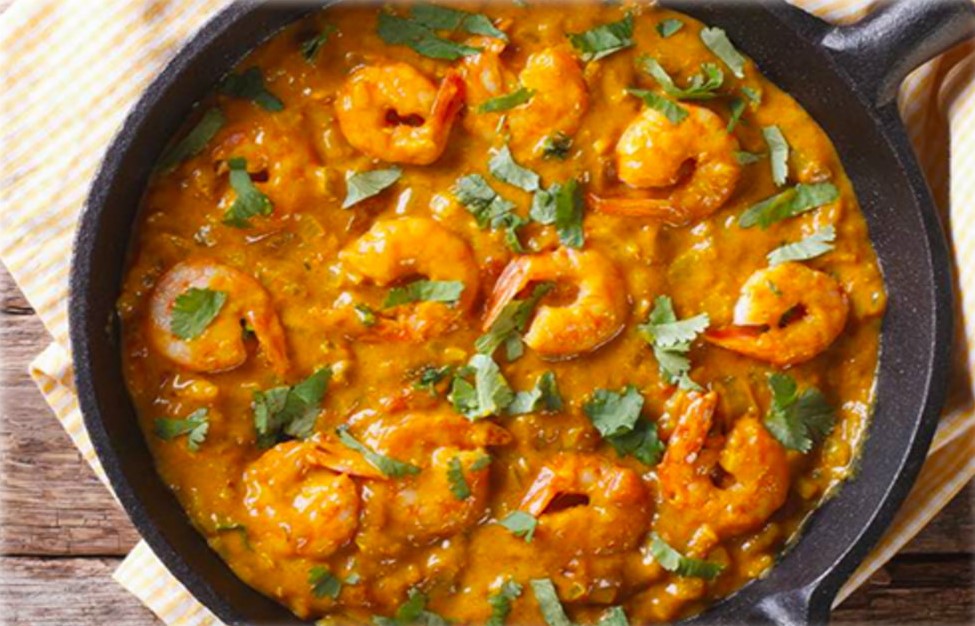 This delicious prawn curry is a delicacy in Odisha and a must-try for every non-veg lover. It is rich, creamy and flavourful, thanks to the choicest of ingredients used for preparing it. Chungdi malai is made with coconut milk, onions, ginger and a range of Indian spices, like bay leaves, cinnamon sticks, cloves, cardamom, cumin, and red chilli powder. It is garnished with chopped coriander leaves and served with some steaming hot basmati rice.
5. Pakhala Bhata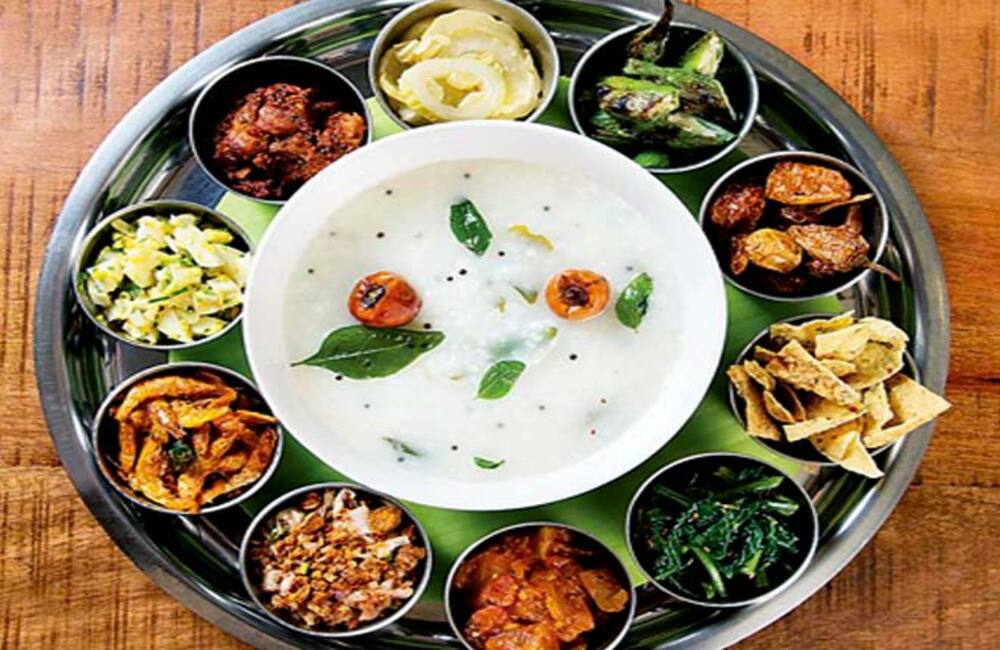 Pakhala bhata is a special dish relished by almost every household in Odisha. It is prepared in a unique way and the taste is quite amazing. To make pakhala bhata, cooked rice is soaked in a mixture of sour curd, cumin seeds, mint leaves, coriander leaves and water, and left overnight. The same is relished the next day with fried fish, roasted vegetables, potatoes, papad and raw onions. Besides being appetising, this kind of fermented rice is quite nutritious and perfect for beating the heat. The dish is so famous that 20th March is celebrated as Pakhala Divas or Pakhala Day in the state. On this day, locals welcome the summer season with this traditional food of Odisha.
6. Santula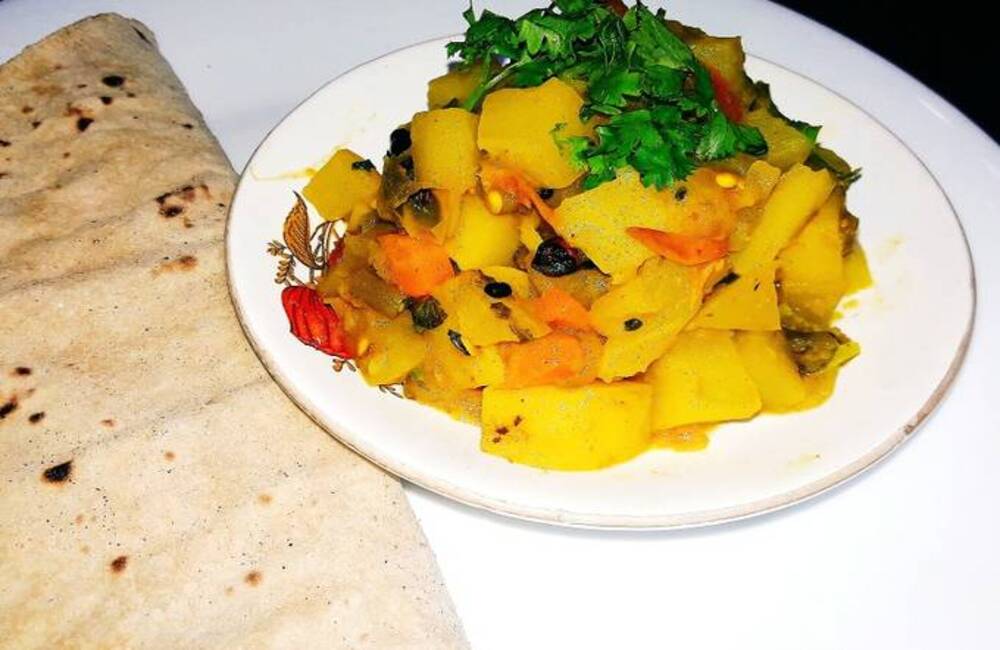 Scrumptious and nutritious, santula is a special Odia-style curry with lots of vegetables and the right spices. It mainly contains potato, tomato, brinjal, raw papaya and some green and red vegetables. To prepare santula, the vegetables are boiled until soft and then flavoured with garlic, ginger, green chillies, panch phoran, mustard seeds and salt. The best thing about this Odisha's famous food is that it contains many nutritious vegetables and minimum spices. Hence, if you are someone who enjoys healthy meals, santula is a must-try.
7. Dahi Vada – Aloo Dum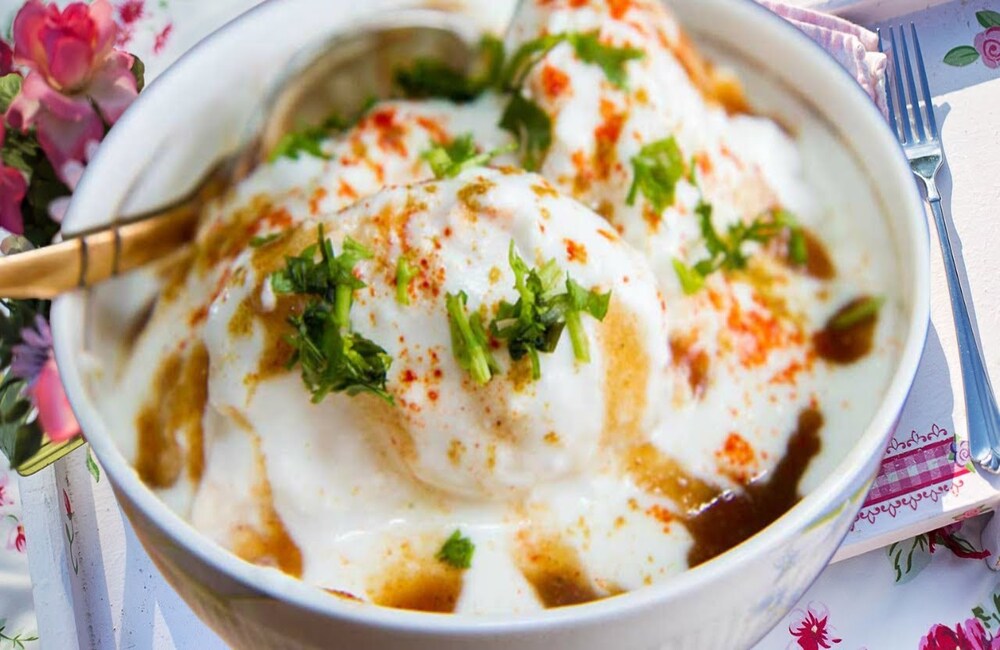 If you have been to Odisha, you will know how popular this delectable combination is. While dahi vada and aloo dum are enjoyed separately in other states in India, people in Odisha prefer them together. The Odia-style aloo dum is prepared with baby potatoes, garam masala and other spices, while dahi vadas are deep-fried lentil fritters coated with curd and chutneys. The delicious dahi vadas balance out the spiciness and heat of aloo dum, and they taste amazing when savoured together. No wonder this combination is so famous in Odisha.
8. Macha Ghanta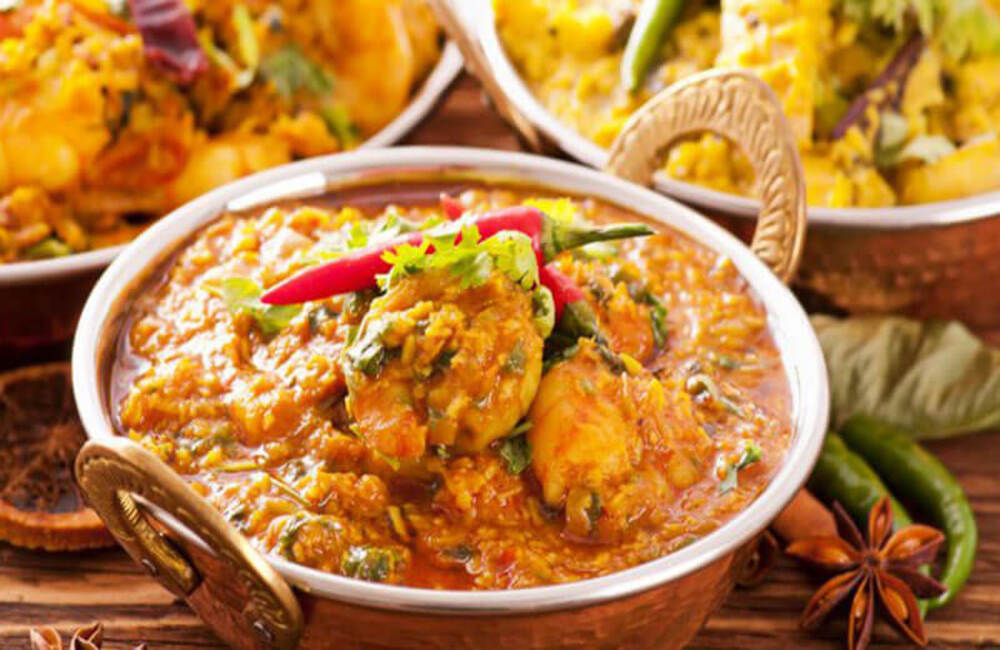 A delight for non-veg lovers, macha ghanta is one of the most relished foods of Odisha. This is a delectable fish curry which contains fried fish in a rich curry or gravy. The curry is prepared with all vegetarian ingredients, such as potatoes, tomatoes, onions, garlic, cardamom, cinnamon sticks, chana dal and chilli powder. Macha ghanta is best enjoyed with hot steamed rice and salad, so make sure you try this delicacy whenever you are in Odisha next.
9. Gupchup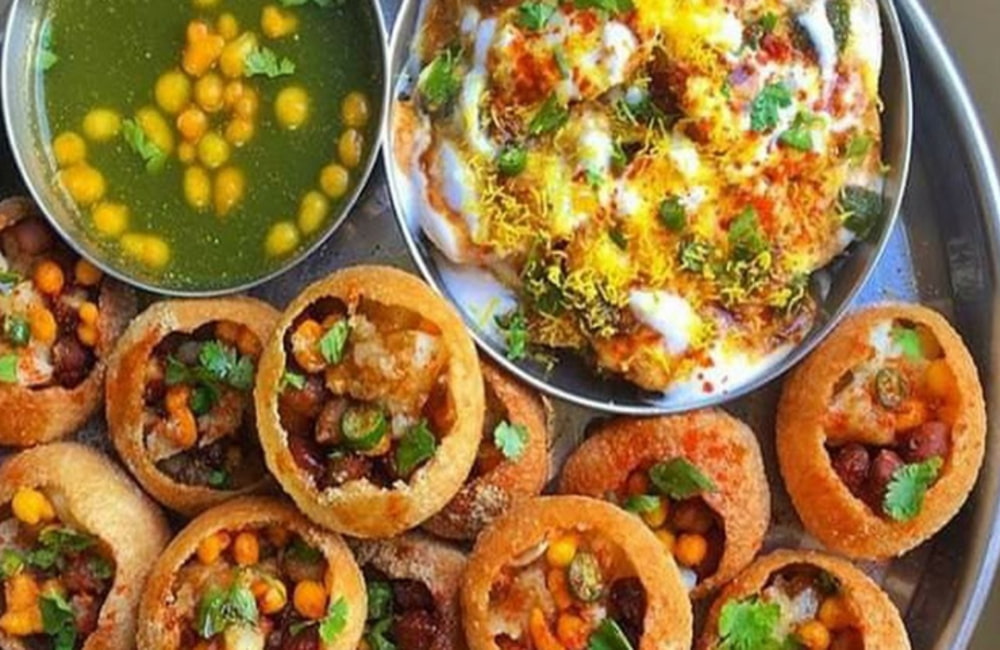 A top favourite among people of all ages, gupchup or pani puri also happens to be the most relished street food of Odisha. It is prepared by filling crispy puris with a mixture of mashed potatoes, boiled chickpeas and spices. You can relish it with sweet tamarind water, tangy jal jeera, or any other flavoured water available with the vendors. Gupchups are available almost everywhere in Odisha, so make sure you try some during city tours.
10. Chhena Poda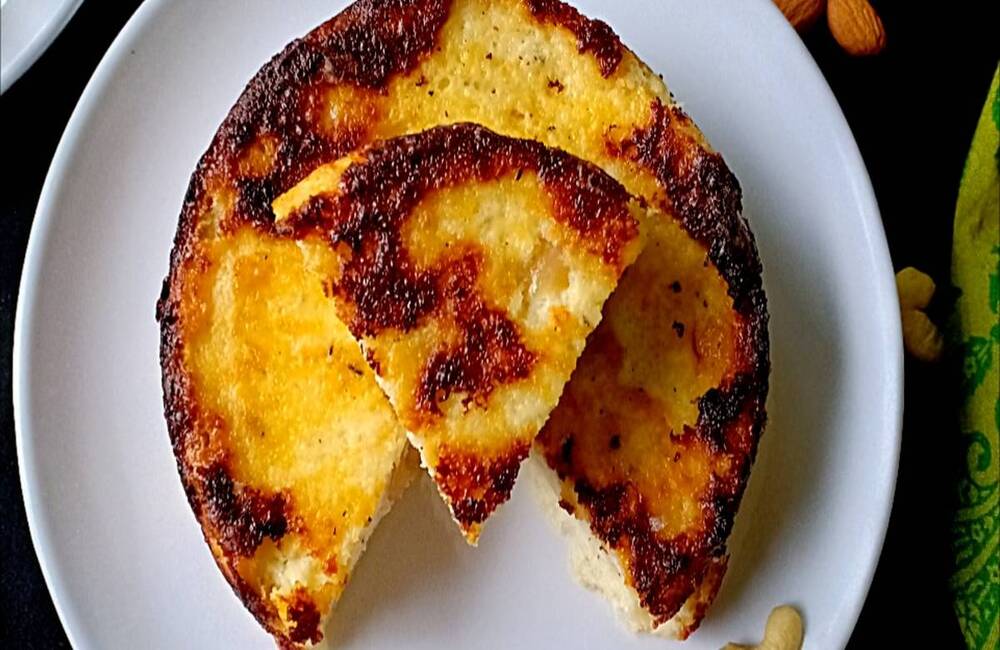 A delight for people with a sweet tooth, chhena poda is one of the best desserts available in Odisha. This delectable sweet, which is like a cheesecake, is said to be the favourite sweet of Lord Jagannath; Chhena poda is offered to the Lord at the Jagannath Puri Temple. The sweet is mostly relished by locals during Diwali, Durga Puja and other important festivals. To make this dessert, different ingredients, like crumbled paneer, semolina, sugar, almonds, raisins, cashew nuts and cardamom powder are combined into a batter and baked until golden brown. The result is a soft and delicious cheesecake that one can relish at any time of the day.
11. Rasabali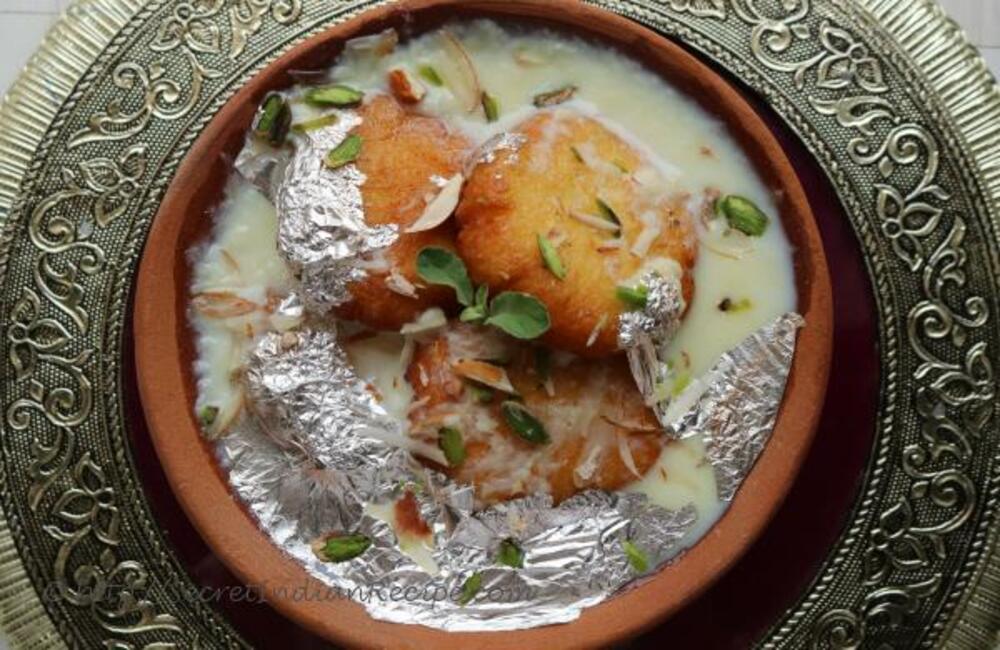 Another sweet delight to enjoy in Odisha is rasabali. The sweet dish is more popular in the city of Puri where it is a part of the chappan bhog at Shree Jagannath Temple. To prepare this delicacy, paneer, wheat flour, semolina, sugar and cardamom powder are combined into a soft dough to make small doughnut-like tikkis. These tikkis are deep-fried in ghee and then added to thickened milk. This simple yet delicious dessert is a favourite among locals and tourists, so make sure you relish some whenever you are in Odisha next.
12. Chaatu Rai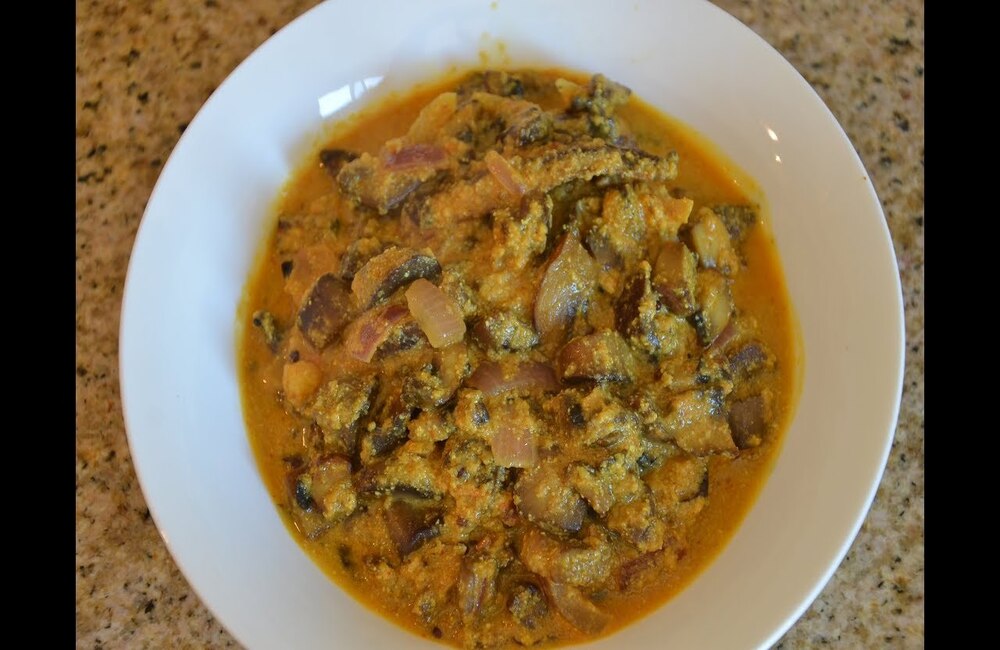 This traditional food of Odisha is one of the most wholesome and scrumptious dishes to try in the state. It contains some nutritious vegetables like mushrooms, tomatoes and potatoes that are cooked in a specially prepared mustard paste. And it is this tangy mustard paste that lends a wonderful flavour and aroma to the curry and makes it quite appetising. Chaatu rai is best enjoyed with hot steamed rice and chapatis.
13. Besara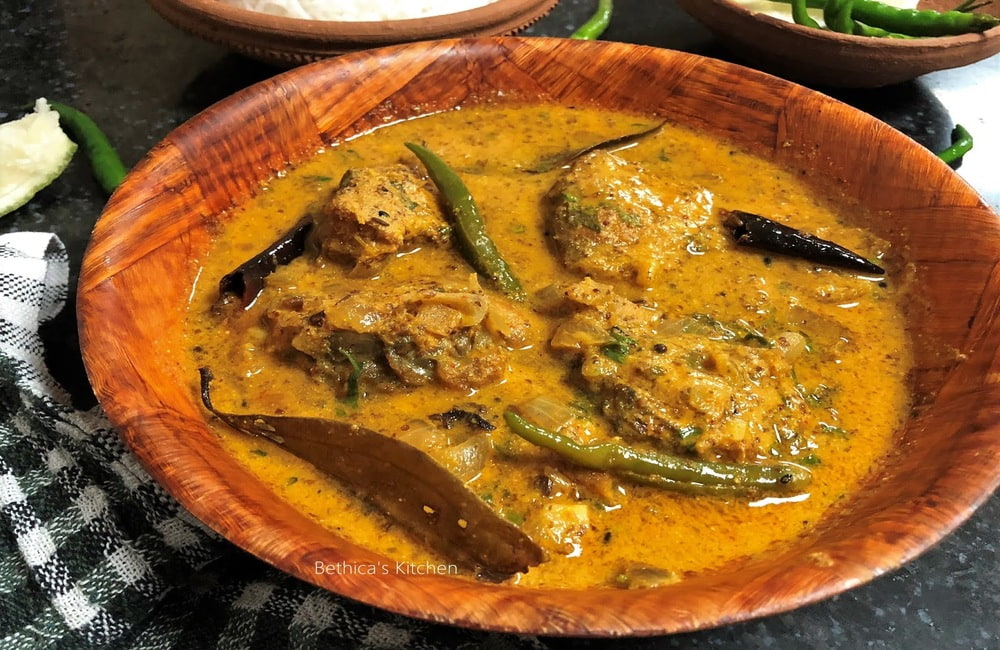 If you are looking to try some of Odisha's famous foods during your next trip, besara should be one of them. This simple yet delicious dish is prepared with potatoes, pumpkin, banana, papaya, onions, garlic, and spices like cumin seeds, mustard seeds and dry red chilli. The chopped vegetables are first sautéed in oil and then flavoured with spices for that authentic taste and aroma. Relish besara with dalma and rice for a happy and wholesome Odia meal.
14. Pilaf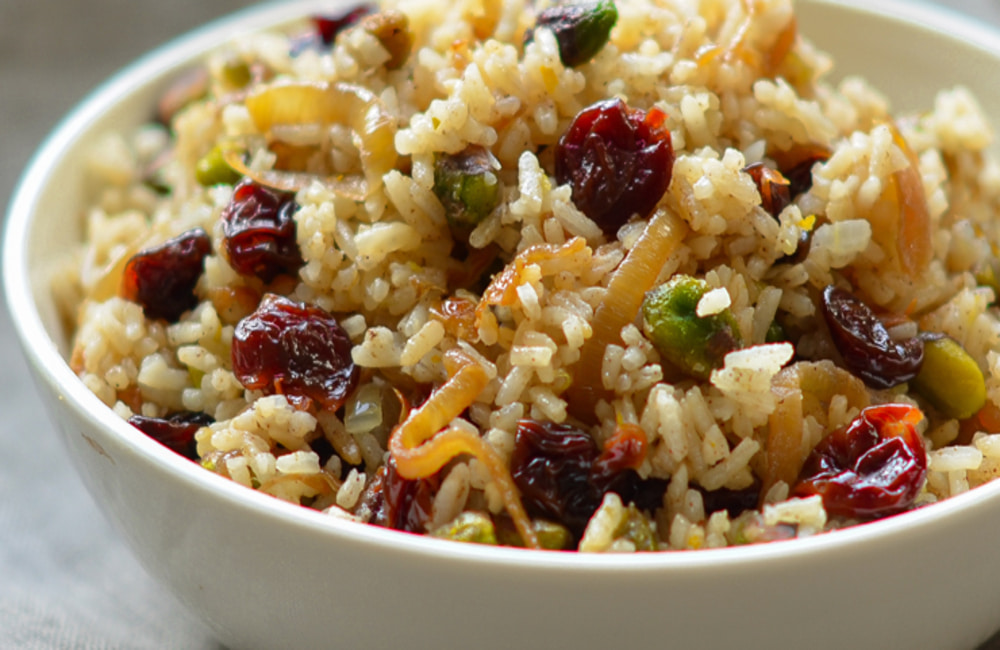 Just like vegetable pulao, pilaf is one of the most relished rice dishes in Odisha. To make this delicacy, soaked rice is sautéed in oil, spices, onions, garlic and chopped vegetables for a while and then cooked for about half an hour by adding some water to it. Pilaf can be prepared with dry fruits and meat as well. It is more like a one-pot meal that you can relish with raita or any curry of your choice.
15. Chakuli Pitha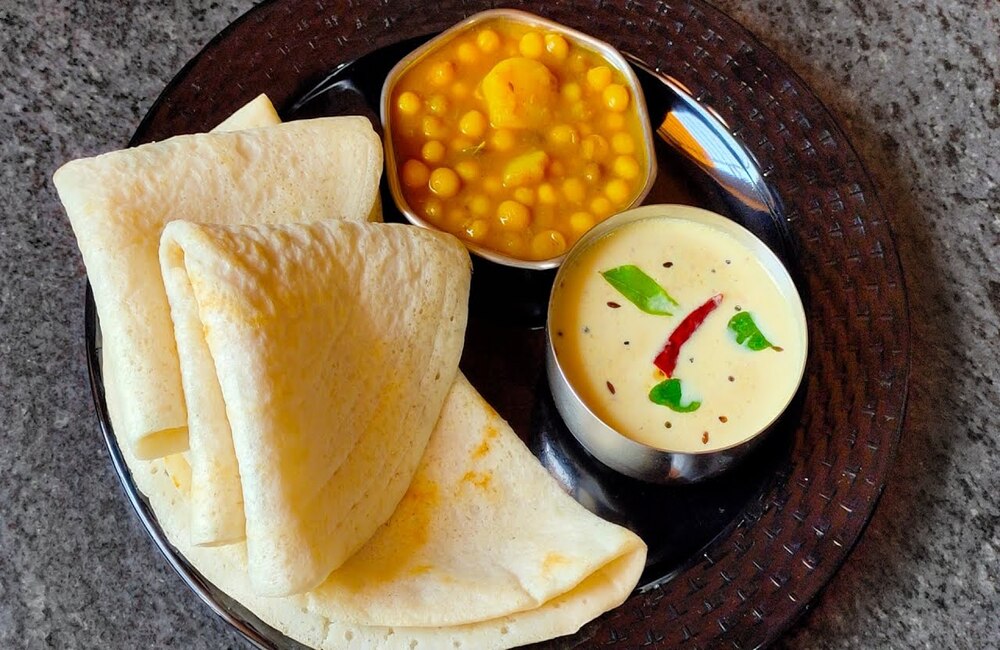 Based on a similar concept as dosa, chakuli pitha is one of the most popular foods of Odisha. This vegan and gluten-free pancake is prepared with a fermented batter of rice and split black lentils (urad dal) and cooked like dosa on an iron tawa or non-stick pan. However, chakuli pitha is softer and thicker than dosa. You can enjoy this yummy breakfast dish with dalma, jaggery, aloo bhaja, ghuguni or any other curry of your choice.
16. Gaja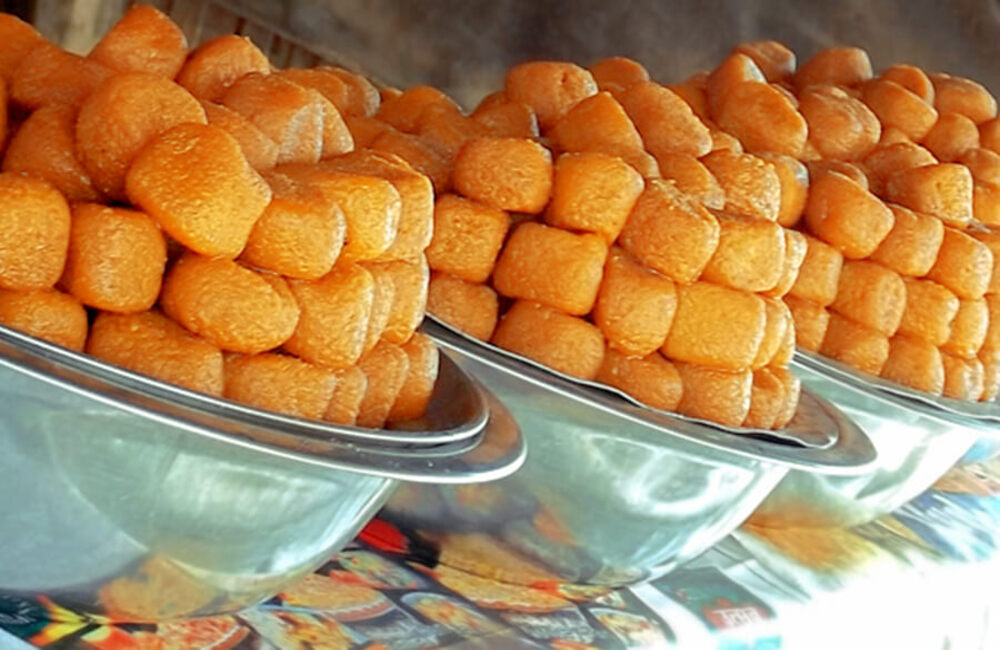 If you are keen on trying some of the best traditional foods of Odisha, gaja is a must-have. While the sweet shops and eateries in the state serve different variants of this scrumptious sweet dish, chhena gaja is the most popular. To prepare this sweet, mashed chhena is shaped into square or rectangular discs and then deep-fried in oil until golden brown. The fried gajas are then soaked in sugar syrup for a while to help them absorb the sweetness. Although a simple sweet, gaja is undoubtedly one of the most delectable desserts available in Odisha. Other variants of the sweet, such as khasta gaja and khira gaja, are also worth trying.
17. Chhena Jhili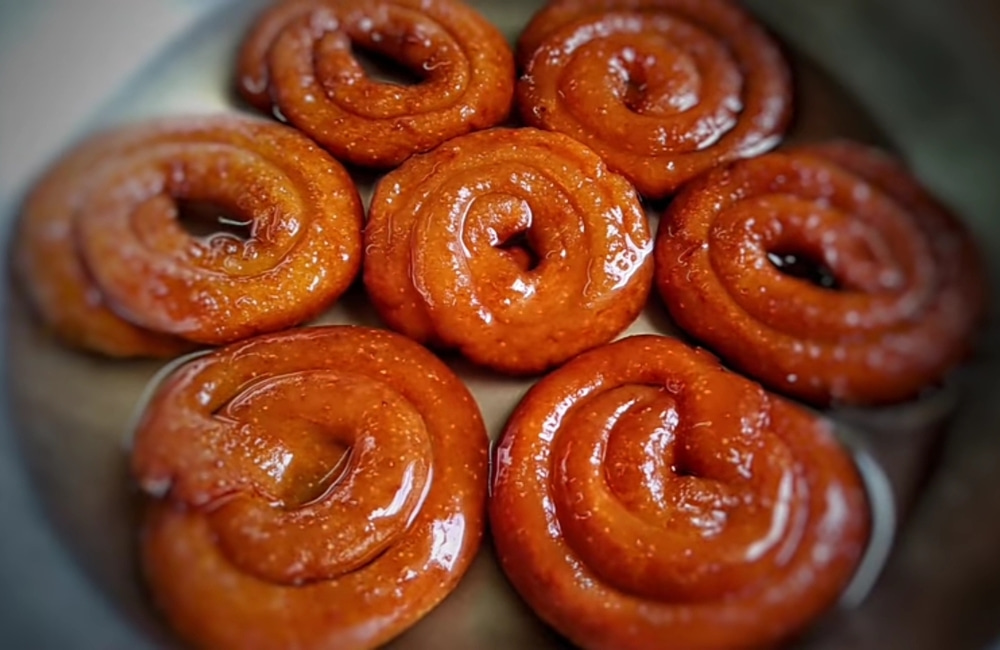 Chhena jhili is yet another sweet delicacy from Odisha's vast cuisine. As the name implies, the sweet is prepared with crumbled chhena and other ingredients, like wheat flour or all-purpose flour, semolina, powdered sugar and crushed cardamom pods. Everything is combined into a soft dough, shaped into small balls and then deep-fried in ghee or oil. The chhena balls are then soaked in sugar syrup and garnished with some cardamom powder and dry fruits. If you love sweets, you can't give this signature Odia dessert a miss!
18. Chaula Bara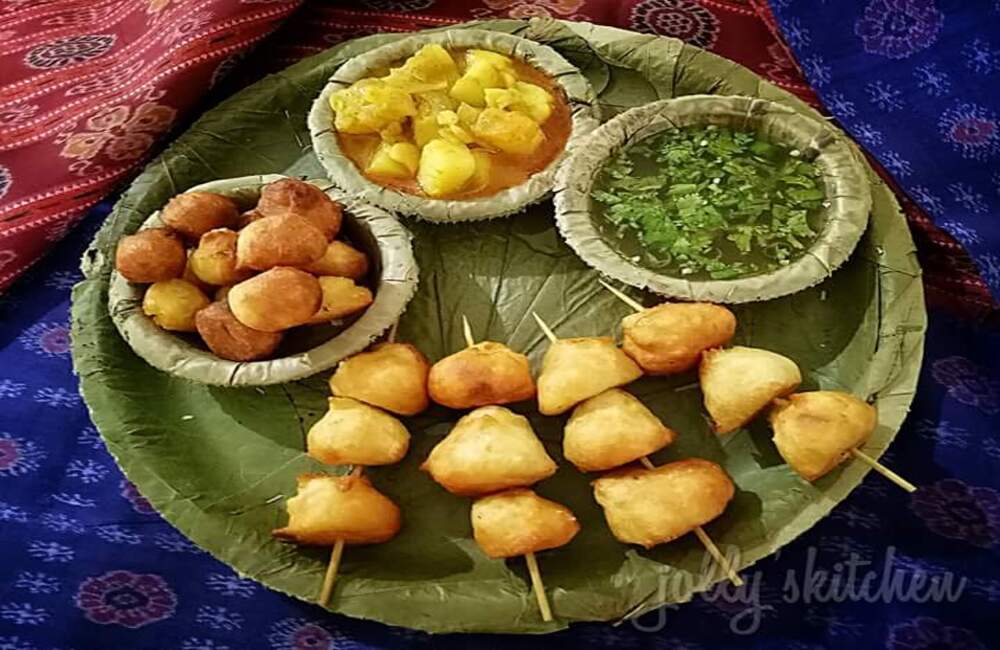 Odisha's chaula baras are like the crispy fritters or pakodas available in other Indian towns and cities. These crispy and delectable baras or vadas are prepared with a batter of rice, split black lentils (urad dal), cumin seeds, carom seeds, coriander leaves and other ingredients. While these deep-fried fritters or baras are best enjoyed with evening tea or coffee, you can relish them at any time of the day. Explore some street food stalls and joints in Odisha for this popular snack; you will fall in love with it for sure.
19. Kadali Manja Rai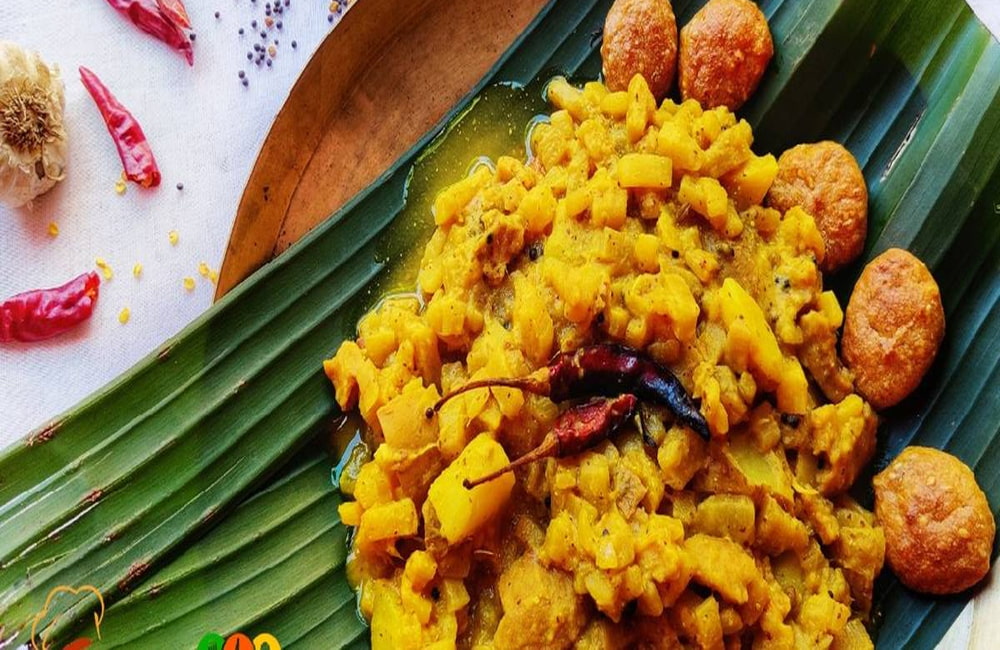 Ever tasted banana stem curry? If you haven't, you got to try kadali manja rai in Odisha. This delicious food of Odisha has banana stems and potatoes as the main ingredients. The dish is flavoured with garlic, cumin seeds, mustard seeds, chilli powder and other ingredients and garnished with chopped coriander leaves. Stir-fried to perfection for that amazing taste and aroma, kadali manja rai is a must-try with other Odia delicacies.
20. Aloo Potala Rasa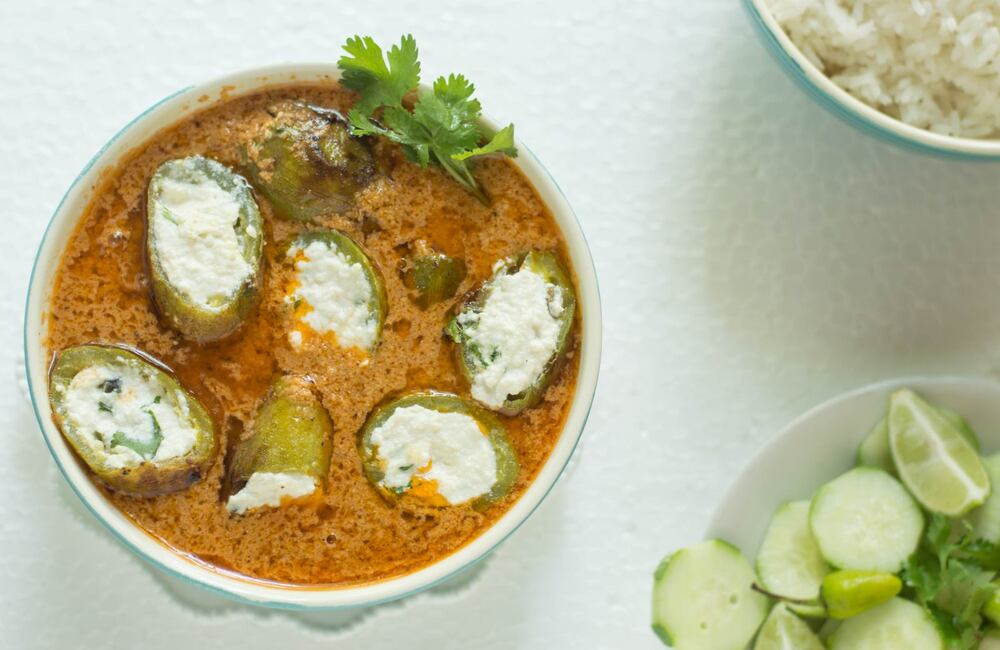 If you are looking for something tasty and healthy in Odisha, aloo potala rasa is a wonderful option. This simple yet special dish prepared with potatoes and pointed gourds (parwal), is a delicacy in the state. It is also offered to Lord Jagannath in Puri's Shree Jagannath Temple. Aloo potala rasa is flavoured with bay leaves, ginger, cumin seeds, poppy seeds and other spices for that lip-smacking authentic taste. A paste of cashew nuts, grated coconut and curd is also added to the dish to make the gravy rich and palatable. Relish this traditional food of Odisha with rice or chapatis at least once and you will know what we are talking about.
In addition to these, mudhi mansa, kora khai, khaja, palua ladu, rasagolla and mahura are counted among the most famous foods of Odisha. Although most Odia dishes are prepared with minimum oil and spices, they are flavourful and can be easily relished by people of all ages. So, if you are someone who likes to try different cuisines, a culinary trip to Odisha will prove to be an enriching experience.