Amidst nature's delicate beauties lies the historical site of Droog Fort in the enchanting hills of Nilgiri in Coonoor. Only an hour's drive away, this majestic citadel is definitely a must-visit if you are planning a 3-day vacation to Ooty or more.
One of the most prominent forts near Ooty, Droog was used as a military outpost by Tipu Sultan in the 18th century, probably because of its stunning location at an altitude of 1918 m above sea level. There is also a watchtower near the fort, which was perhaps used to keep a weather eye on the enemy.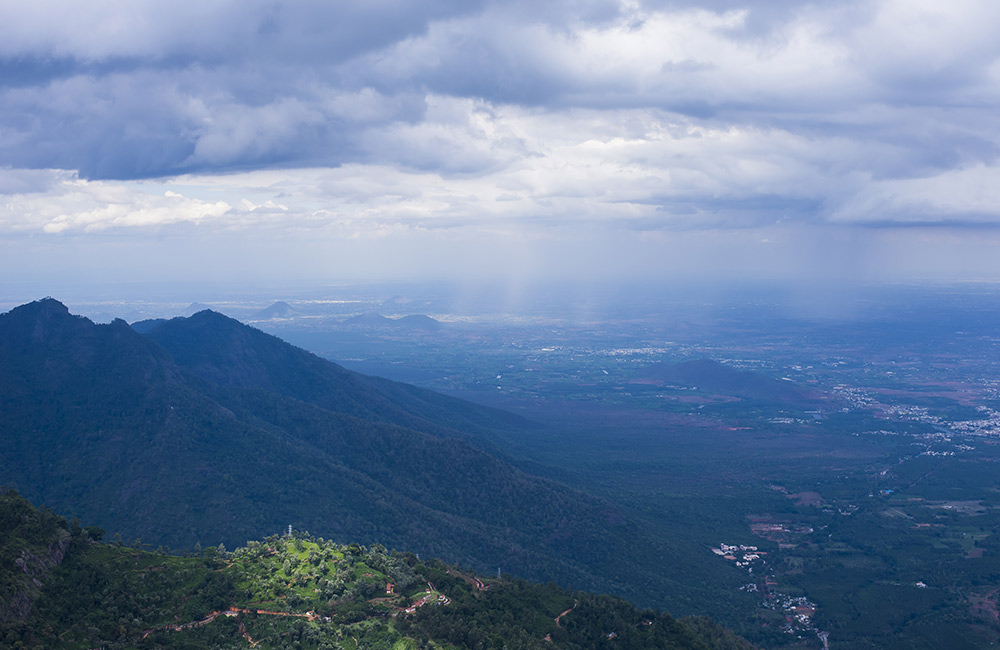 If mythological legends are to be believed, a demon named Bakasura used to live here, and this is why the place is also called Pakasuran Malai. Owing to its neighbouring hamlet named Hulikal, it is known as Hulika Durg in the Kannada language. According to folklore, Hulikal or Tiger Stone is the site where a man-eater was killed by Badaga.
Albeit in ruins with only a wall remaining now, Droog Fort still manages to attract travellers from near and far for its impressive location and splendid views.
How to Reach?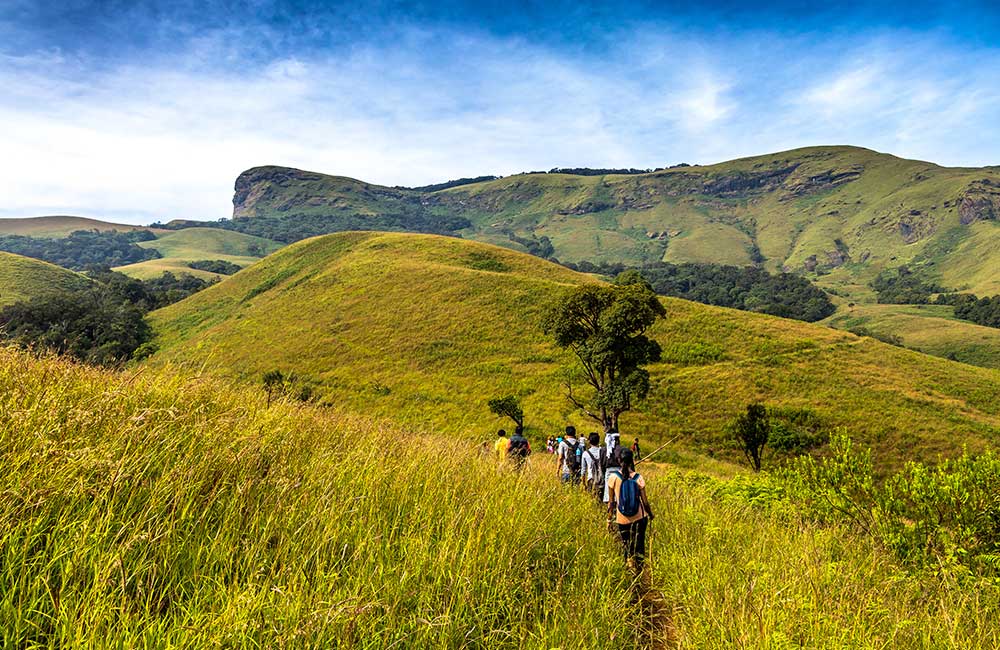 The old and worn-out fort is located about 30 km from the beautiful hill station of Ooty. You can easily catch a cab from Ooty to reach 27-kilometre-away Nonsuch Tea Estate in over an hour and thereafter, begin the trek to Droog while relishing the panoramic views of the lush green landscapes. You can subsequently start the 3-kilometre long trek to the top of Droog Fort through the pathway along the estate.
What to Do?
The fort remains open from dawn till sunset, giving visitors enough time to enjoy the scenic trek, soak in the history and gaze at the soothing vista of the surroundings. The fort attracts a large number of birdwatchers and animal lovers as well. They can catch a glimpse of exotic birds and animals that populate the area including Malabar squirrel and flying fox.
Caution: While exploring Droog, beware of the wild bison inhabiting the area.
The fort is also a popular spot for picnic lunches, where you can savour a sumptuous meal while enjoying the amazing views of the region. Moreover, you need to refuel yourself after the exhaustive trek to the fort!
No matter what your reason is for visiting the dilapidated historic monument of Droog Fort, it is surely one of the best things to do in Ooty for free.
So what are you waiting for? Set out for this trip that will forever be etched on your mind!
Distance from Ooty: 30 km approximately
Location: Coonoor
Timings: 6:00 am – 6:00 pm
Entry Fee: Free