The nation has been struck by the cricket fever and we are no exception. After all India will be hosting its first T20 World Cup. The four weeks of March are going to be one of the most crucial times for cricket fans. Being the enthusiastic kind, half of India's citizens will be heading to the venues to catch the action live. Let's so what else you can include in your itinerary while you shout out loud for Indian cricket team's victory.
Nagpur

When – March 15th Venue – Vidarbha Cricket Association Stadium, Civil Lines, Nagpur
See – With a total of 11 lakes, gardens, historical sites, markets, temples and mosques, Nagpur is more than its orange cultivation. Enjoy the splendid views at Ambazari Lake and Futala Lake, find spiritual bliss at Ramtek and go back into the pre-historic times at Aadasa, an hour's drive from Nagpur.
Do – Some interesting experiences that you can take in Nagpur include checking out the Narrow Gauge Rail Museum that displays some of the oldest engines and coaches, visiting the Shivaji Nagar Park known for its wall-less library and going for long drive to Swami Narayan Temple, a place to admire architecture and gain some peace of mind.
Eat – If the whole day of cheering has tired you out, several roll corners situated near the VCA Ground will be your saviour, the Kathi Crossing being the most popular one. If you wish to relish some non-vegetarian dishes, head to Mominpura; don't return without tasting Biryani. And how can we forget oranges, try the city's very own Orange Burfi, a milk based sweet delicacy.
Kolkata

When – March 19th Where – Eden Gardens, Kolkata
See – Kolkata easily explains the quote, "A thing of beauty is a joy forever". Attractions like Fort William, Victoria Memorial, Howrah Bridge, Dakshineshwar Temple, Rabindra Sarovar, Belur Math and Kalighat Temple are worth a visit.
Do –If you've arrived with your beloved, head to the Hooghly Bridge and witness the splendid sunset. A boat ride at Princep Ghat will leave you mesmerised. Shopping enthusiasts, Hogg Market, New Market and Chowringhee are the places to be. For theatre and love of art, visit Nandan's for a variety of performances.
Eat – Tantra, Kewpies, Bohemian, Peter Cat, Dacres Lane, Golbari, there's absolutely no end to good eateries in Kolkata. Park Street is a must-go if you wish to unwind over drinks and enjoy some nightlife. Eating is an altogether different experience at Kolkata, more so because it goes beyond food, you get a chance to interact with different people, make friends, understand talent and art from a different perspective and also the hospitality and the warmth you receive here is indeed matchless.
Bengaluru

When – March 23rd Where – M. Chinnaswamy Stadium, MG Road, Bengaluru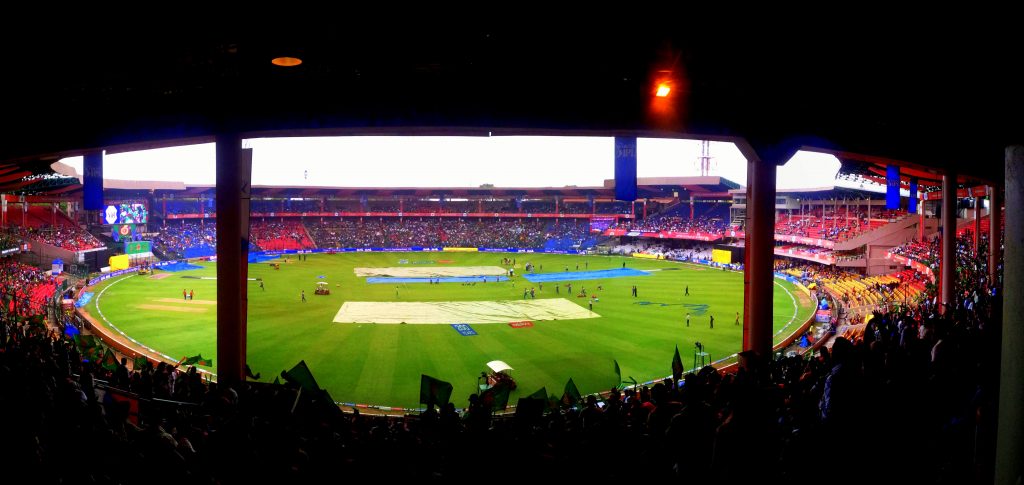 See – While the city is hardly considered for its tourist attractions, it does have Vidhan Soudha, Bangalore Palace, Tipu Sultan Palace, Maruthi Mandir, Lal Bagh, and Cubbon Park to its credit and all of them are definitely must see. If you wish to see the shopping scenario in Bengaluru, go to MG Road, Brigade Road and Bannerghatta Road
Do – Bengaluru is a paradise for adventure sports lovers with avenues for trekking, camping, rock climbing, hiking, kayaking, and paragliding. You can try all of these at the several spots it provides in its outskirts. Art aficionados can head to Rangashankara or Jagriti Theatrefor plays performed by local and international artists.
Eat – Jayangar and Wood Street host the best of pubs and bars. You will never have enough of nightlife at any of these places. If you're looking for some affordable eateries, head to Shree Sagar (CTR) at Malleshwaram, Taaza Thindi at Jayangar or South Thindies at Basavanagudi. For accommodation near Chinnaswamy, stay at FabHotel Indiranagar , Bengaluru.
Mohali

When – March 27th Venue – PCA Stadium, Mohali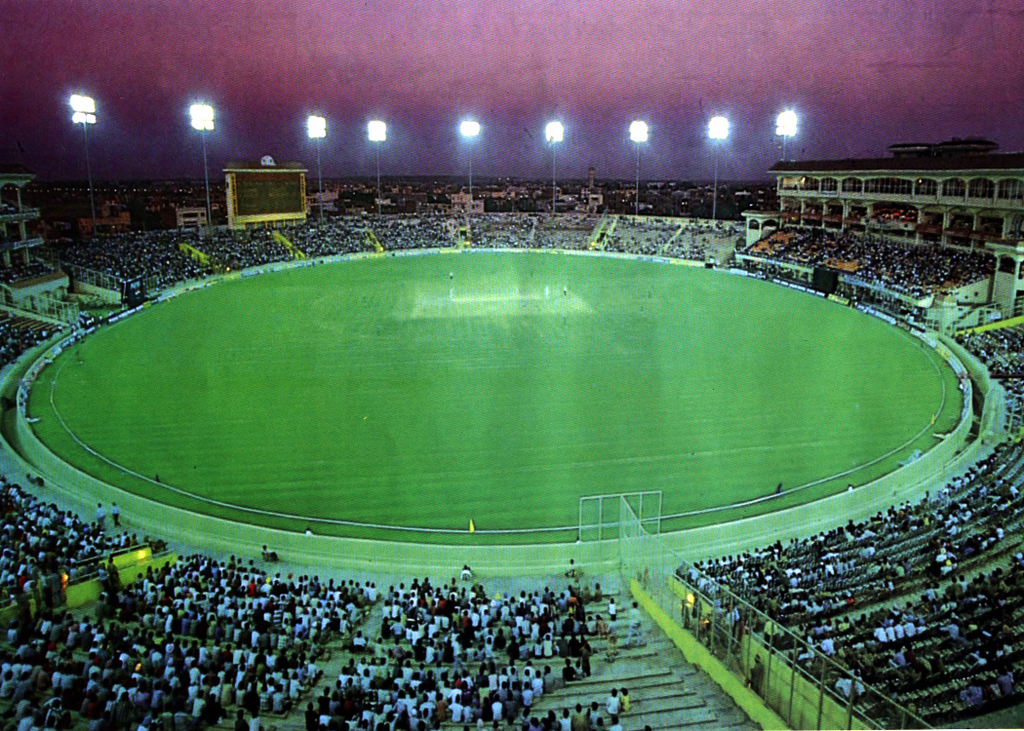 See – Chandigarh, Mohali, and Panchkula together form the Tri-City. Mohali is a 20-minute drive from Chandigarh and if you're coming around to witness the match, The City Beautiful has  some amazing attractions to its credit, some of the major ones being the Rock Garden, Sukhna Lake, Rock Garden and the Chandigarh Museum. Do – With options of more than 20 weekend getaways, Chandigarh offers an avenue to go beyond the regular sightseeing. If you have time, drive down to Shimla or Solan. Being at Chandigarh and not visiting Sector 17 is a big no. Hire a bicycle and take a tour through the best planned city of the nation. Visit the Kalagram for an exceptional display of art and handicrafts. Eat – Hands down. Pal Dhaba in Sector 28 for that typical butter loaded Punjabi meal. Chicken lovers may also try Swarn Dhaba in Sector 30. In order to explore the nightlife and fine dining in Chandigarh, Sector 17 is the place to be. Backpacker's Café, Gusto, Nik's Café, Oregano and Saffron are some of the eateries you might want to try out. For the best chole bhathure in town, head to Chandigarh Industrial Area; you aren't going to be disappointed! If you are looking for hotels near PCA Stadium, you may check out Fabhotel Sector 22, Chandigarh.