What comes to your mind when someone mentions Jaipur? Hawa Mahal, men donning colourful headgear, puppets? For a tourist, this would be the case, but ask an avid reader the same question, and they will at once mention the Jaipur Literature Festival (JLF). Such is the charm of this event that those who love reading start planning their trip to the Pink City months in advance. In fact, it is so popular that the English department of my college takes students there almost every year. It is often the sole annual outing of the department, and the number of students attending it increases every time. Here is everything you need to know about this amazing event.
What is JLF?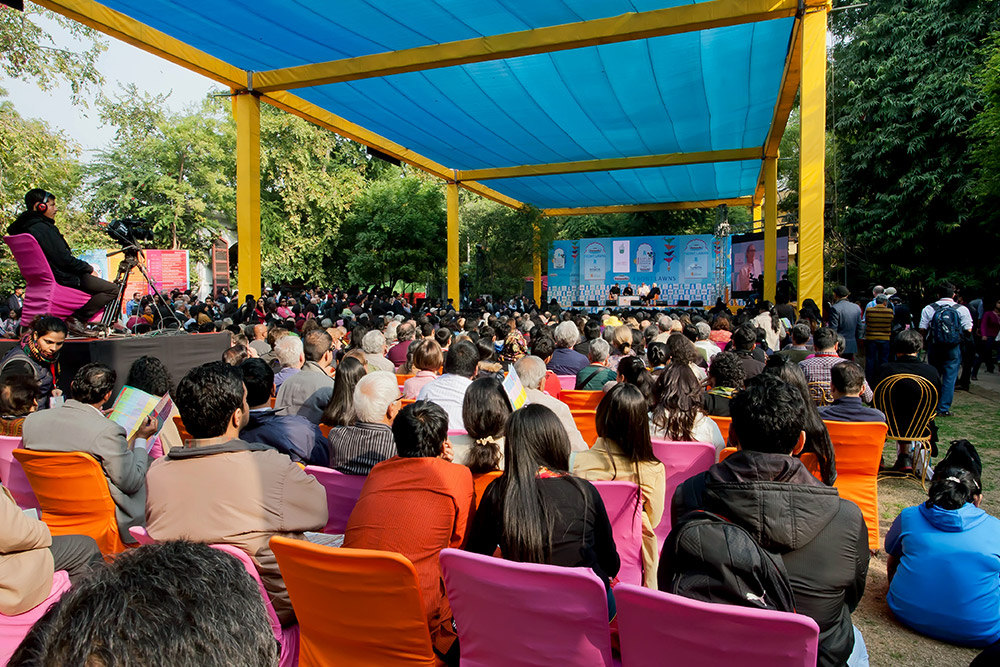 As the name suggests, JLF is a festival which celebrates the literature; of the contemporary times and yesterday. It brings together authors, playwrights, poets, essayists and literature enthusiasts from across the globe, and the event is nothing less than a congregation. The JLF features lectures, conversations on pieces of literature and contests with exciting awards. But, how can someone host such a huge event in Jaipur and not showcase Rajasthan's famed culture? Naturally, the organisers have kept this in mind and include live performances at the JLF.
A Bit of History
Every big thing has a small beginning, and this was true for the JLF as well. When it was held for the first time in 2006, it only featured 18 writers. Here's the kicker, it saw an attendance of merely 100 people, many of whom were apparently lost tourists! Its 2008 edition drew 2500 attendees, a number which swelled to around 12000 next year. According to reports, over 30000 swarmed the festival in 2010 to listen to over 170 participants. The number of laurates at the 2011 edition crossed the 200 mark! In 2017, the JLF became truly international as sessions were also organised in Boulder, Colorado; London, England; and New York City, New York.
The Grand Venue
Every year, the grand literature congregation is held at Diggi Palace. It was built as a royal residence; hence, has typical features like opulent rooms, lush lawns and even a durbar hall, so here's a bit of Rajasthani culture right there. The palace is easy to reach as it is on Shivaji Marg, which connects to the busy Tonk Road.
What's so special?
Not being so enthusiastic about literature, if you were to ask someone who is that what's so special about the JLF, you'd be berated for at least an hour. The sheer number of speakers, the diversity of the genres they deal in and the hoard of knowledge one would get by listening to them is what's special. And, if this isn't enough, consider the fame that many of these enjoy. The speaker list has included world-famous names, such as Gulzar, Shashi Tharoor, VS Naipaul, Salman Rushdie, Chetan Bhagat and Vikram Seth. The two biggest names to speak at the JLF have perhaps been Oprah Winfrey and Dr APJ Abdul Kalam.
JLF 2018
If you are planning to attend JLF 2018, then you must make plans in a jiffy as the Greatest Literary Show on Earth, as called variously, is just round the corner. The fest will begin on January 25th and go on for 6 engaging days till January 29th. This year, the festival is going to be huge, with over 280 speakers announced already! Famous people from across the world will participate at JLF 2018, including the former President of Afghanistan, Hamid Karzai. And, get this, the people speaking at the event hold prestigious awards like the Nobel, Pulitzer, Sahitya Akademi Award and Padma Vibhushan. There will be sessions at charbagh, front lawn, Mughal tent, baithak, durbar hall, samvad and Jaipur Bookmark Haveli.
What else is there?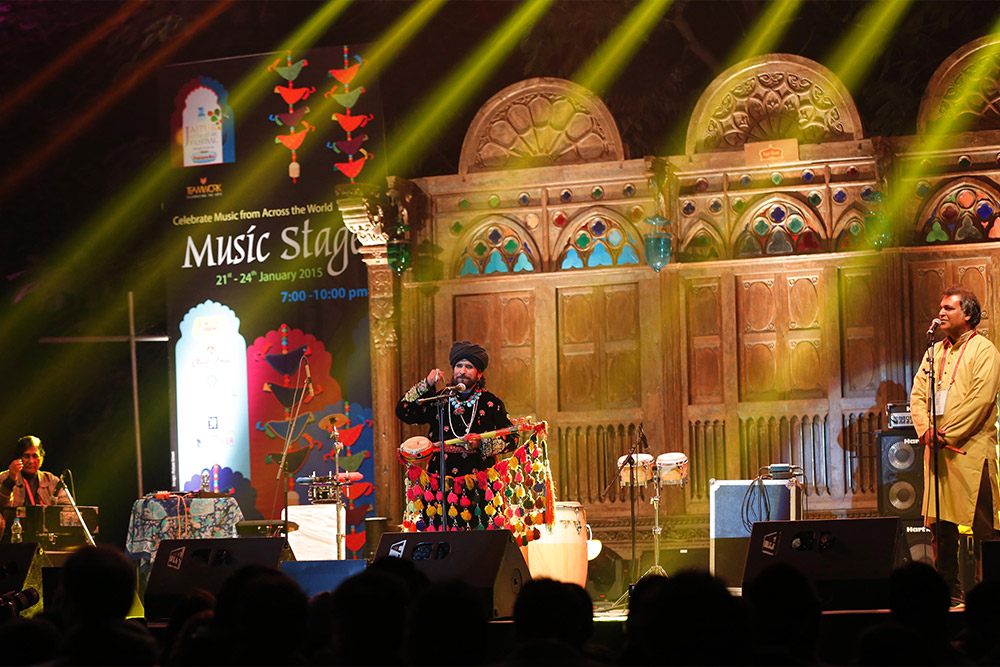 Photo Courtesy: Google
 Apart from the literary extravaganza, the Jaipur Literature Festival 2018 will also feature a music stage. Artists representing genres like folk, qawwali fusion, jazz and alternative rock have previously made the crowd sway to their music. Among the most famous singers appearing in concert at this year's JLF will be the famous Kailash Kher. Apart from all this, visiting the popular attractions of Jaipur, partaking in the rich Rajasthani culture and tasting local dishes is always a great option. This pretty much sums up the Jaipur Literature Festival. If you know something else, then do share it in comments.