Though India has completed 73 years of independence, a bit of England continues to live and breathe in the state of Gujarat. Yes, we are talking about Ahmedabad, our very own Manchester! The English city is widely acclaimed for its industrial heritage and cotton mills – something that is reflected wonderfully in Ahmedabad's textile history. Both cities boast attractive riverside locations (River Mersey for Manchester and River Sabarmati for Ahmedabad) and have the perfect temperature for cotton spinning. Read on to know more about Ahmedabad and why it is rightfully called the Manchester of India.
Why is Ahmedabad Known as the Manchester of India?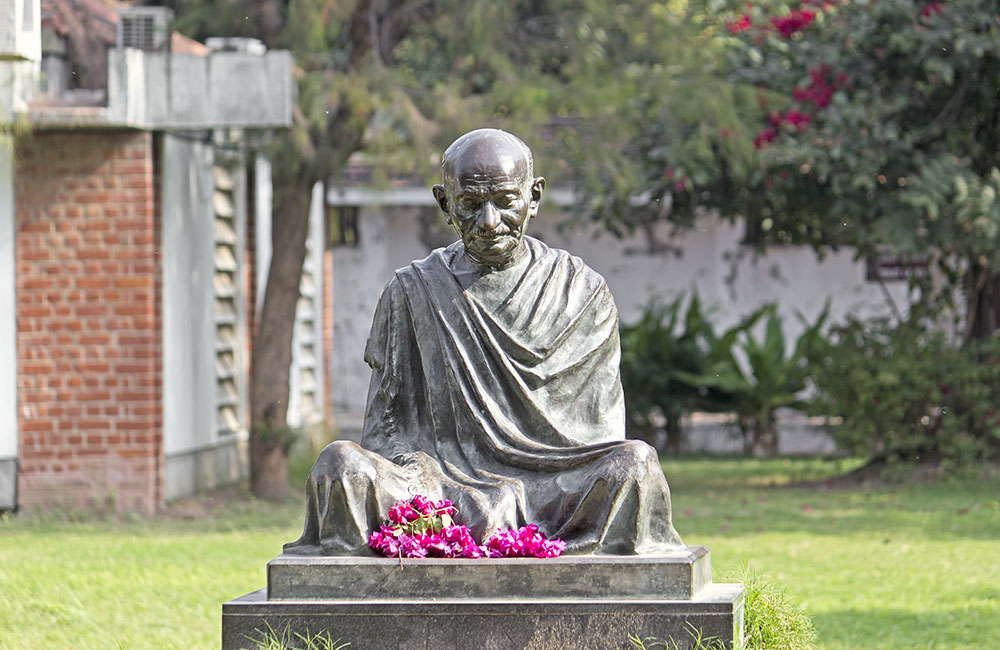 There are three concrete reasons why Ahmedabad has emerged as the rightful bearer of this title.
1. Its Strategic Location
As mentioned before, just like England's Manchester, Ahmedabad is situated on the banks of a river, Sabarmati. The region is known for its generous cotton production, which makes it easy for textile mills to procure raw materials. The nearby villages meet the requirement for skilled and unskilled labourers efficiently. Plus, Ahmedabad is connected superbly with all major cities in India, which means that the finished goods can be distributed smoothly.
2. Its Lively Culture and Vibe
Vibrant, well-lit and aesthetic streets thronged with traditionally dressed people and their lively chatter is another reason why Ahmedabad is considered to be a close cousin of Manchester. The culture of the city is deeply rooted in traditions and festivals that are celebrated with a lot of enthusiasm and love.
3. Its Successful Textile Mills
Ranchhodlal Chhotalal, a visionary businessman, set up the first textile mill in Shahpur, Ahmedabad. The year was 1861, when Ahmedabad Spinning and Weaving Company Limited came into being. And since then, there was no looking back. By the end of the 20th century, close to 33 mills started operating with full steam and Ahmedabad began earning repute as the country's chief textile supplier. In a natural course of events, it came to be known as the Manchester of India, a term coined by the famous industrialists Kasturbhai Lalbhai and Ambalal Sarabhai. Since the textile export business started booming too, the title seemed more than apt.
History of Ahmedabad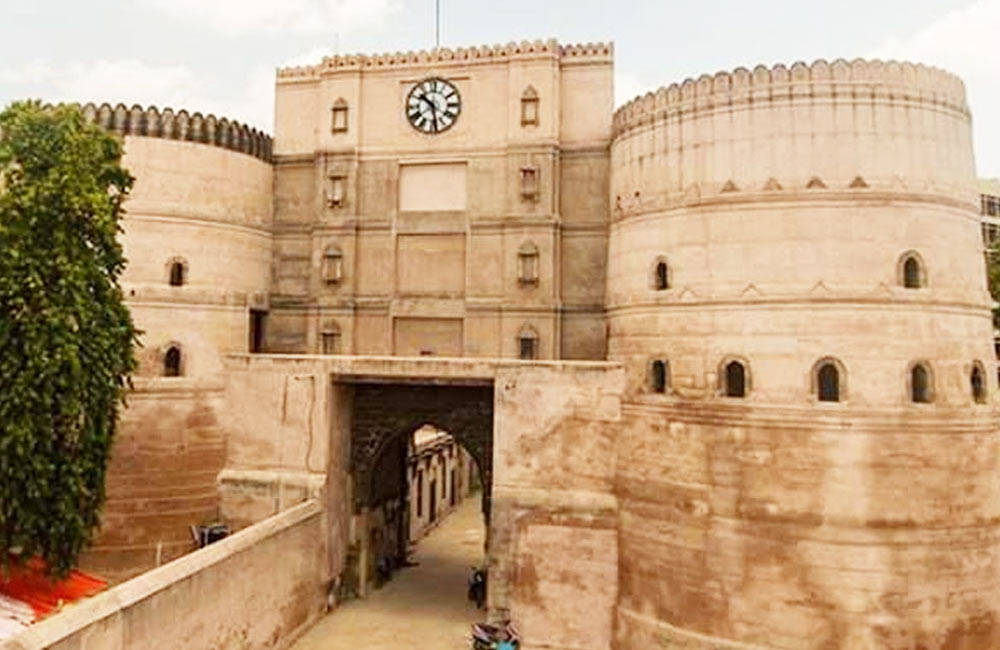 Ahmedabad's history is quite an exciting one, and it is easy to see how its location and culture have contributed to its Manchester-like fame over time. Here's a look at the history of the city in brief:
What was It Like in the 11th Century 
The present day Ahmedabad was surrounded by an area called Ashapalli, which acted as a hotbed for many rulers to flourish. The most notable among them hailed from the Chalukya dynasty, King Karna. On the banks of the Sabarmati River, it was he who laid the foundations of Karnavati. The Vaghela Dynasty won over the land in later years.
When the Mughals Arrived
The Mughal rule gave the history of Ahmedabad a new direction. In fact, Sultan Ahmed Shah renamed Karnavati as Ahmedabad in 1411. The Mughal reign was at its peak in 1573, when Emperor Akbar was in power. And it was he, who made commercial trade so popular in Ahmedabad, with textiles as the centre of all attention.
What Followed During the British Rule
The year was 1818 when the British Raj gained a strong foothold in Ahmedabad, after the Mughals and Marathas had left their impression on the city. During the colonial rule, Ahmedabad's position as the textile centre of India attained prominence, owing to its railway connection with Mumbai (Bombay back then). In fact, if you visit the Calico Museum of Textiles, you will get the chance to admire a variety of modern and antique tapestries, textiles, block prints and wall hangings, with history weaved into them. However, all of this does not take away our focus from the fact that Ahmedabad witnessed some of the most powerful independence movements too, courtesy Mahatma Gandhi. The Dandi March and the Sabarmati Ashram are especially worthy of mention in this regard. But despite all highs and lows, Ahmedabad continues to be the chief textile hub of India.
Manchester of India – Mumbai or Ahmedabad?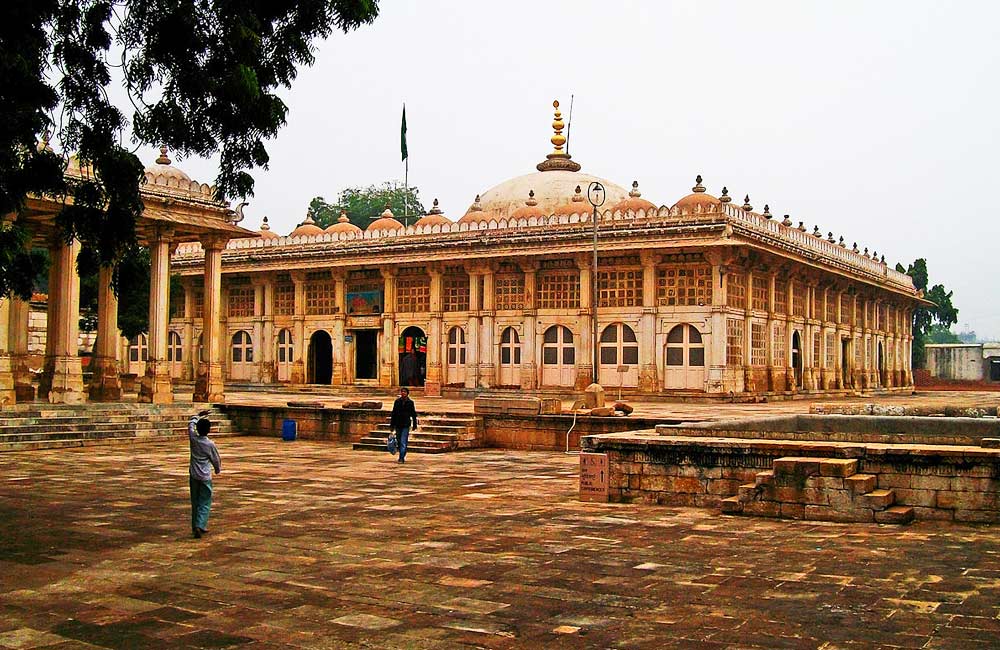 The debate on whether Mumbai or Ahmedabad is the true Manchester of India is one that has been raging for quite some time. So, here, we will try and paint a clear picture to make the comparison simple.
The Textile Scene in Mumbai
Mumbai's seaside location and climate was indeed conducive to its textile industry at one point of time. There are no two ways about the fact that the mid-19th century boom in its textile industry is what made Mumbai an industrial hub in India, once. It paved the way for rapid industrial growth in many other parts of the country as well. The city was home to around 130 mills, the first one being established by Cowasji Nanabhai Davar in 1854.
However, in 1982, the Great Bombay Textile Strike changed the landscape dramatically. Most of the mills were shut down, generally owing to the workers' protest against meagre wages and the upsurge of newer industries. By the end of the 20th century, the culture of textile mills had taken its last breath in Mumbai. Today, some of them remain in a dilapidated state, while others have been revamped into modern buildings.
The Textile Scene in Ahmedabad
Apart from what has already been detailed above regarding Ahmedabad's textile success, you might also be interested to know that in 2020, Gujarat was the leading producer of cotton (125 lakh bales). And Ahmedabad's contribution to this figure was significant. Ahmedabad is also known as India's denim city, and the credit mostly goes to Arvind Mills, situated near the Sabarmati River. Post the Textile Policy announcement in 2012, Gujarat also upped the number of spindles used by 1 million. So, it doesn't come as a surprise that the state enjoys a prominent position in terms of woven fabric production and has several textile parks. Ahmedabad is home to many textile institutions too, where students are trained with the latest tools and technologies. And its textile market is valued at around $25 billion.   
So, it is easy to conclude why Ahmedabad has emerged as the Manchester of India against Mumbai.
Why visit the Manchester of India?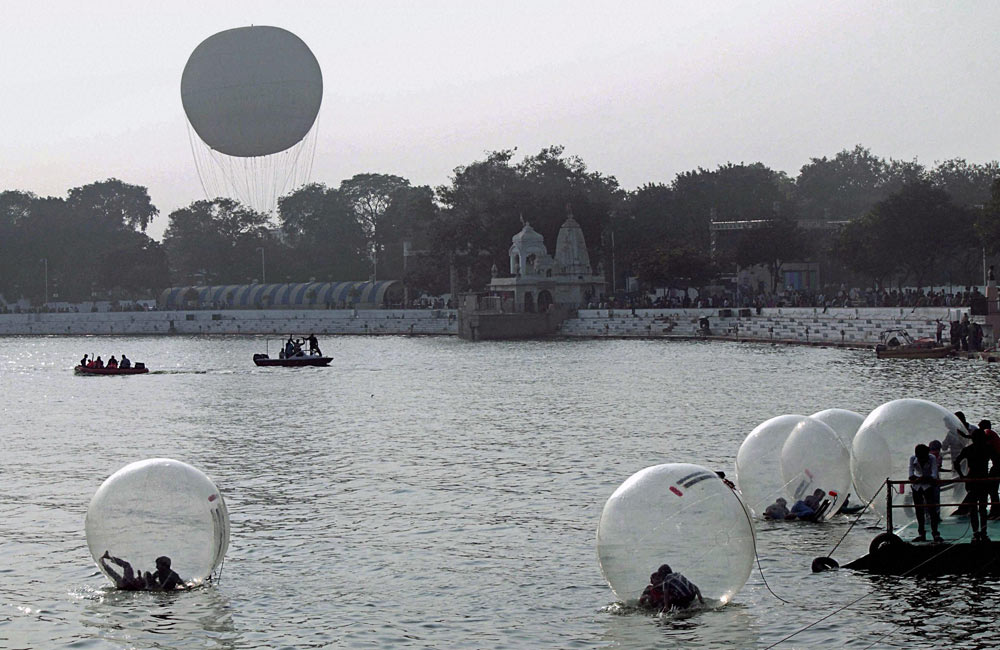 A visit to Ahmedabad can open up your senses to India's textile prowess at the global level, thanks to the numerous textile museums that dot the city. Apart from that, a visit to the tranquil Sabarmati Ashram is a must, to delve into India's fight for independence. Nature lovers can head to the Kankaria Lake for some quiet time or to enjoy water activities and balloon safaris. The Sarkhej Roza Tomb and Stepwells Adalaj will intrigue history and architecture buffs with their intricate carvings and amazing construction. You can also go for a heritage walk or dig into lip-smacking street food around Manek Chowk. As long as you are planning your Ahmedabad trip during November to February, when the weather is pleasant, you are in for a treat!