The vibrant and lively spirit of the Pink City, Jaipur is never more evident than it is during Jaipur Literature Festival. A festival that makes all bookworms go weak in the knees. Organized by TeamWork Arts, the JLF has been named as the grandest literature festival  and is also the largest free literary festival across the globe. It features Noble laureates, Man Booker prize winners, journalists, novelists, authors, great thinkers, noted personalities, debutants, painters, musicians, and photographers. It is a hub of artists, a place that welcomes every artist at heart. If you're one of those people who are frantically involved in planning for the fest, this post is for you. Let's take look at what's in store for you at the 10th Jaipur Literature Festival.

Source: Official Facebook Page
Let's take look at what's in store for you at the 10th Zee Jaipur Literature Festival.
When?
Jan 19, 2017 – Jan 23, 2017
Where?
Diggi Palace, Jaipur
Who's who?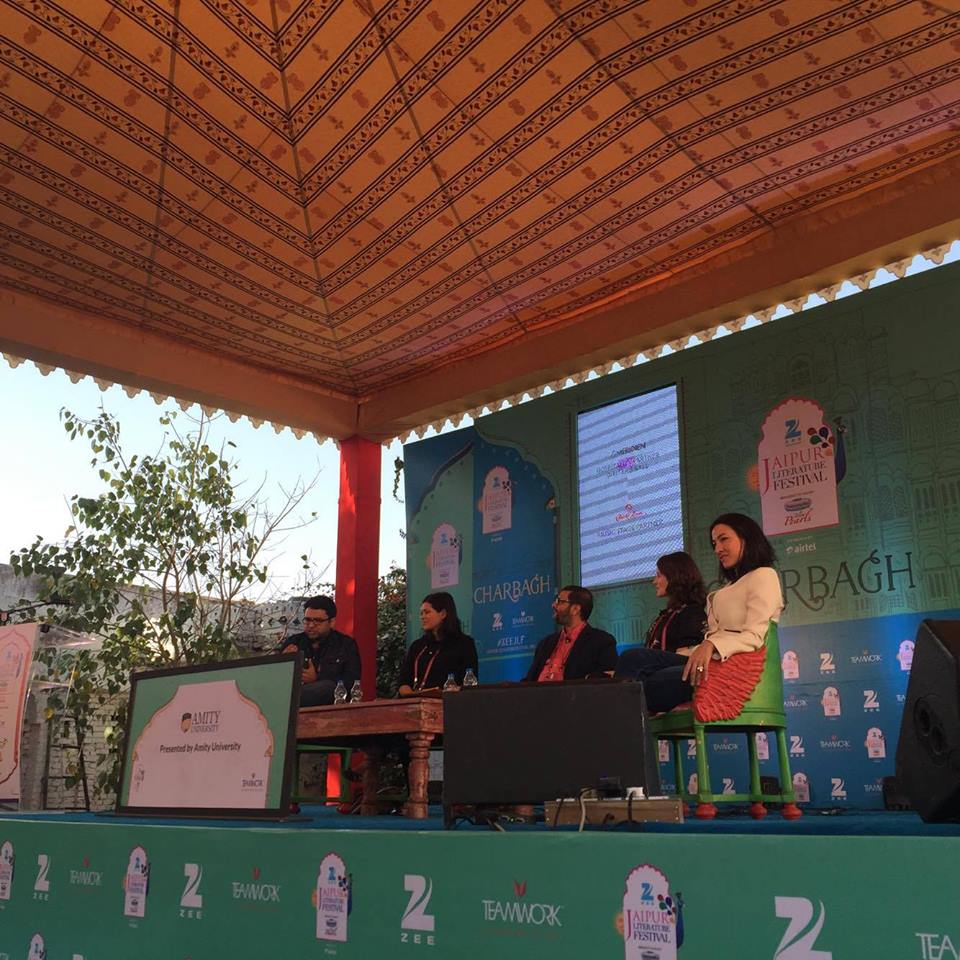 Source: Official Facebook Page
JLF hosts the who's who of the literature world. As mentioned above, readers get a chance to indulge in some of the best interactive sessions with the most loved authors. From Nabel laureates to popular local authors, Jaipur Literature Festival brings about the best of the literary world. This year, speakers like A.N.Wilson, Adam Thirlwell, Gulzar, VS Naipaul, Anne Waldman, Alex Ross, Anuradha Beniwal, Arshia Sattar, Dambisa Moyo, Chitra Banerjee, Ema Sky, Hari Ram Meena, James Barr, SL Bhyrappa, Aishwarya Dhanush, Dr. Reba Som, and Vinay Sitapati will be present to speak during the 5-day festival. JLF is said to have hosted about 1300 speakers in the past. This year, about 250 speakers are going to grace the occasion.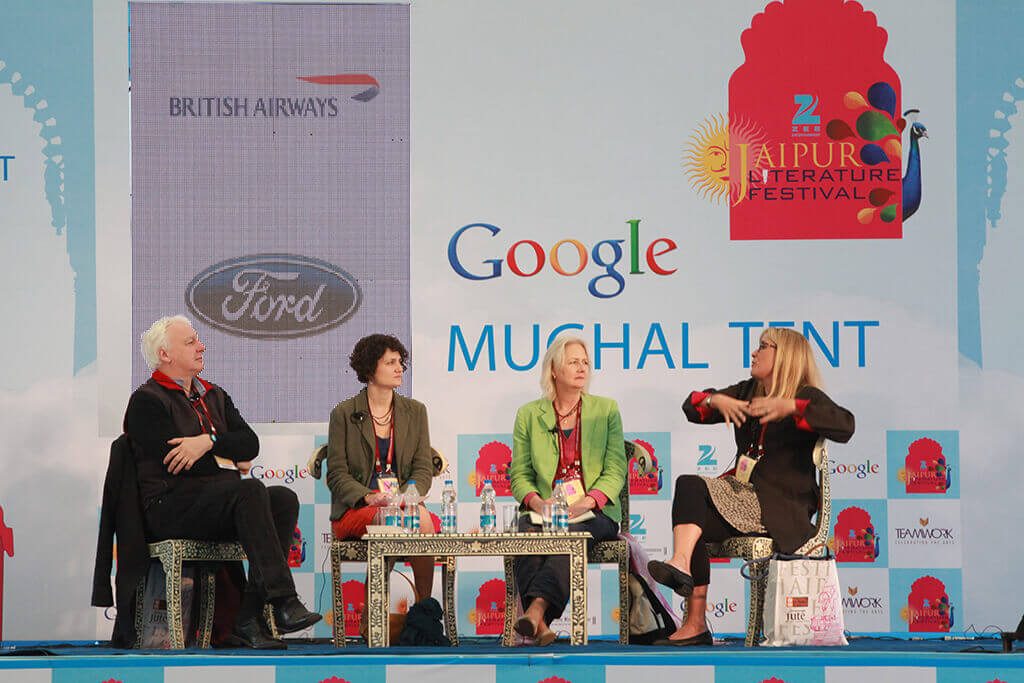 Source: Official Facebook Page
Speakers to watch out for:
Linda Colley, Author of 6 books and Historian
Manju Kapur, Author of 'Difficult Daughters', a book that won her the Commonwealth Prize for Best First Novel (Eurasia region)
Adam Thirlwell, Winner of EM Forster Award and a Somerset Maugham Award
Ishion Hutchinson, Recipient of Whiting Writers' Award, PEN/Joyce Osterweil Award for poetry, Academy of American Poets' Larry Levis Prize, the Glenna Luschei Award from Prairie Schooner Journal
Lila Azam Zanganeh, Author of 2 books and teaches Romance literature and cinema at Harvard University
Manav Kaul, Writer, Playwright, Actor, and Director
Activities
The New Writer's Mentorship Programme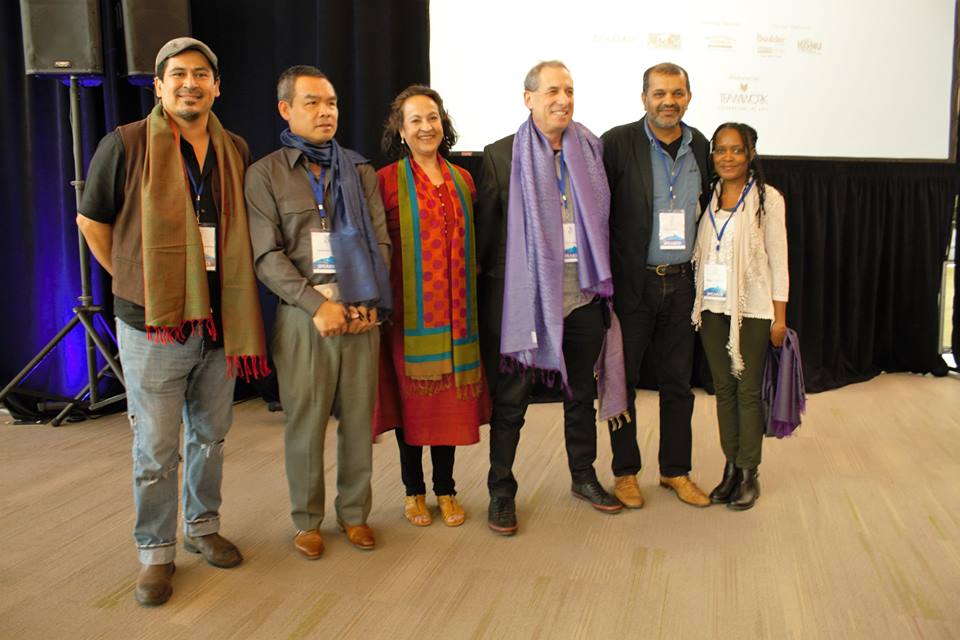 Source: Official Facebook Page
The First Book Club Programme comes under the Jaipur BookMark initiative started 2 years ago. The objective was to provide a common platform to publishers, literary agents, authors, writers, and translation agencies to talk business. This First Book Club offers the avenue to all aspiring writers to submit their proposals. In case, their story gets shortlisted, they get a chance to be mentored on how to turn it into a real book, what lacks in the story, what are the strengths of the story, and what can make it a big deal. This one-on-one session could also lead to signing a book deal, if your work seems interesting to the panel. If you are an aspiring writer, we are sure it must have got you excited. Submit your entries here.
Blogging Contests
Conducted by Teamwork Arts, the contest offers writers and photographers to showcase their skills. The competition is mainly divided into three categories –
Writing Competition – JLF is all about literature and the writing competition is quite synonymous to it. The year, writers need to submit creative entries for 'The Freedom to Dream: India at 70'. We absolutely love the topic! The most promising entrants above 18 will be the official bloggers for the festival.
Photo Blogging Competition – Like every year, the photographers get a chance to send in their entries around close ups, strengths, and shadows. What's even more interesting is that two lucky winners get a chance to cover the whole event.
Vlogging – This is the first time, a video making competition is being held.  The themes around which your vlog should be are humour, breaking the stereotypes, and passion.
Book Launches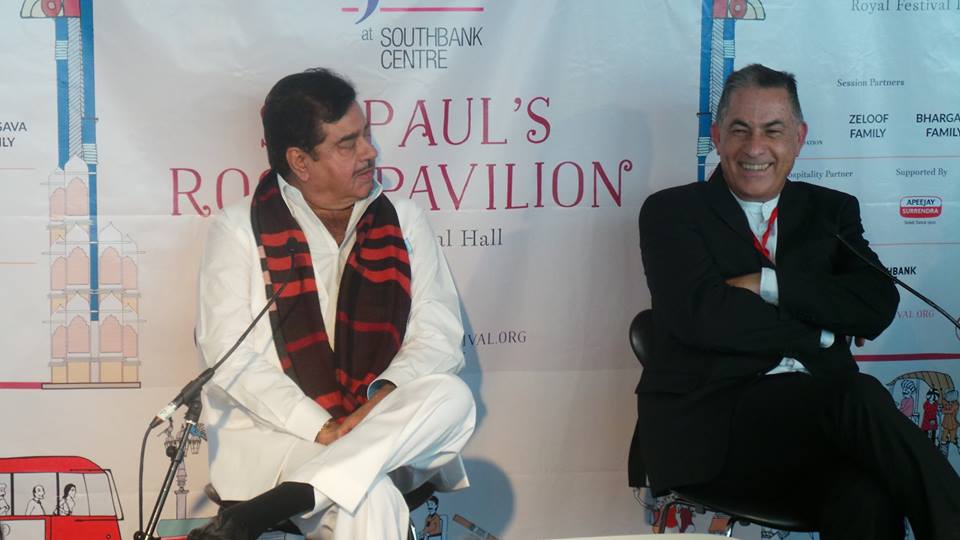 Source: Official Facebook Page
JLF is incomplete without book launches. Last year, several books were launched at the Jaipur Literature Festival including 'Paresh Maity: The World of Colours', You can be Smarter and Wiser, and Indian Accent Restaurant Cookbook. This year too, many book launches followed by an interactive session with the audience are lined up.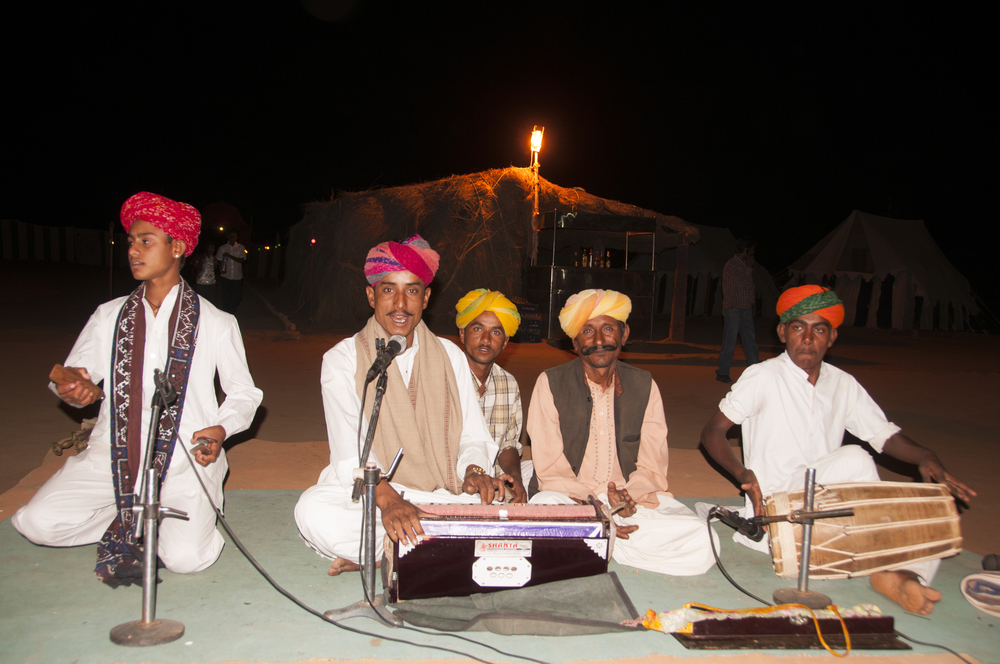 The Jaipur Literature Festival paints a beautiful picture of arts through folk dance performances, fine arts, literature, and several intellectual sessions. The fest is for everyone who wishes to ignite their soul with a new found energy and thought process. Whether or not, you love reading, we urge you to be there as it is one of the grandest of literary festivals. It happens only once a year and should not be missed at any cost. And if you're thinking about what to do while you are not at the fest, read our post on 'Things to do in Jaipur' For your accommodation needs, book hotels here. You can stay at FabHotel Epic C Scheme as it lies just 3.5 km from the venue.