Chandni Chowk Market, shopping in Delhi… the two will always go hand in hand. If you are shopping in Delhi, you will at some point end up in Chandni Chowk. Delhi's oldest and busiest market, Chandni Chowk is defined by crowded streets and a thousand shops selling all kinds of stuff – clothes, electronics, books, furnishings… the list is endless. One of the grandest markets of its time, Chandni Chowk is dotted with havelis, kuchas and gallis telling the stories of an era gone by. Top that up with the historic Jama Masjid and the imposing Red Fort and you have a distinctive Delhi experience on your hands. But it can get a little overwhelming to navigate your way around this 17th-century labyrinthine market built by Mughal emperor Shah Jahan. Worry not, because with our Chandni Chowk shopping guide, you'll have a clear idea of its most prominent markets and what to buy where.
Places to Shop in Chandni Chowk Market:
1. Dariba Kalan, Delhi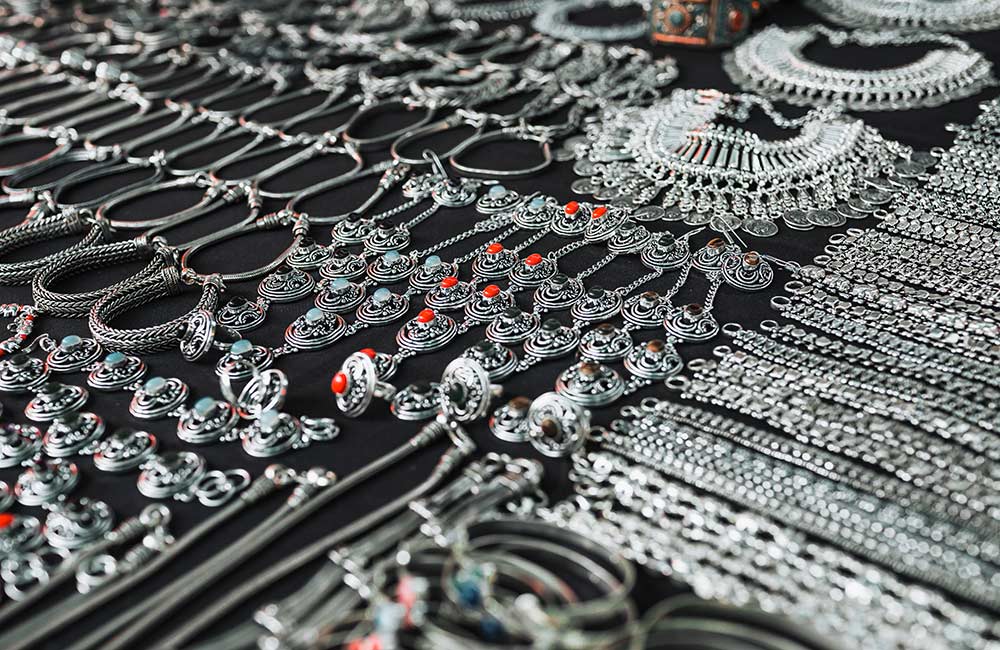 Marked with delicious jalebi shops, Dariba Kalan is where you go to update the jewelry box. Beautiful silver trinkets, quality costume jewelry at affordable prices, silverware for home, silver utensils and ittar – that sensuous Indian perfume – stock up the shops here. This one looks straight out of Arabian Nights!
2. Nai Sadak, Delhi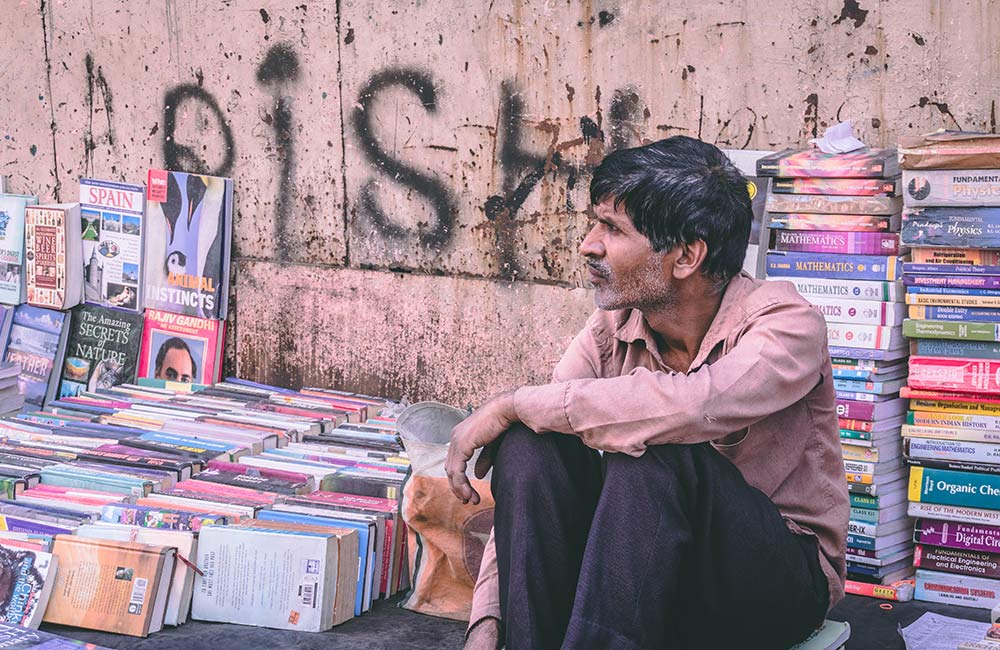 If Dariba Kalan looks like a wonderland, Nai Sadak (that doesn't look new at all now!) brings you right back into the realm of reality with its rows of shops selling books for school and college, textbooks and guides for competitive exams and stationery supplies. And that last one you can't resist because fresh pens and stacks of notepaper, brand new labels and crisp notebooks…you just gotta have them!
3. Bhagirath Palace, Delhi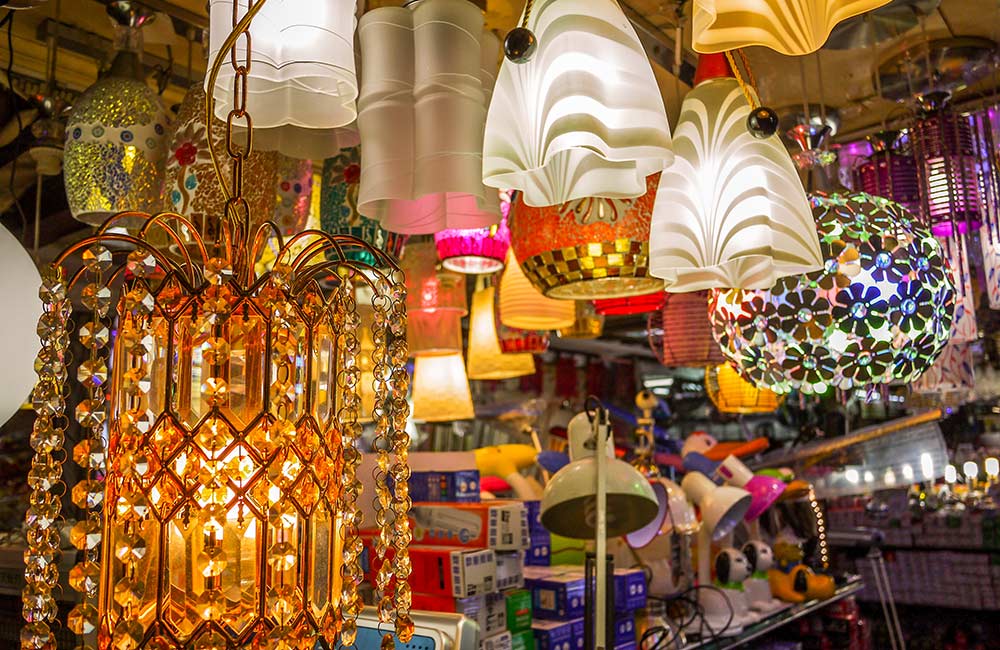 When God said let there be light, Bhagirath Palace took it quite seriously. There isn't a shop in this maze of a market that doesn't sell lighting fixtures, lamps, chandeliers, hanging lights, fairy lights or even just basic light bulbs. Believed to be Asia's largest market for electrical and electronic goods, Bhagirath Palace is located in what was originally Begam Samru's (one of the most influential women rulers in Mughal India) palace in Chandni Chowk. The market may seem like a catastrophe waiting to happen but if you want that chandelier, this is where you'll get it.
4. Katra Neel, Delhi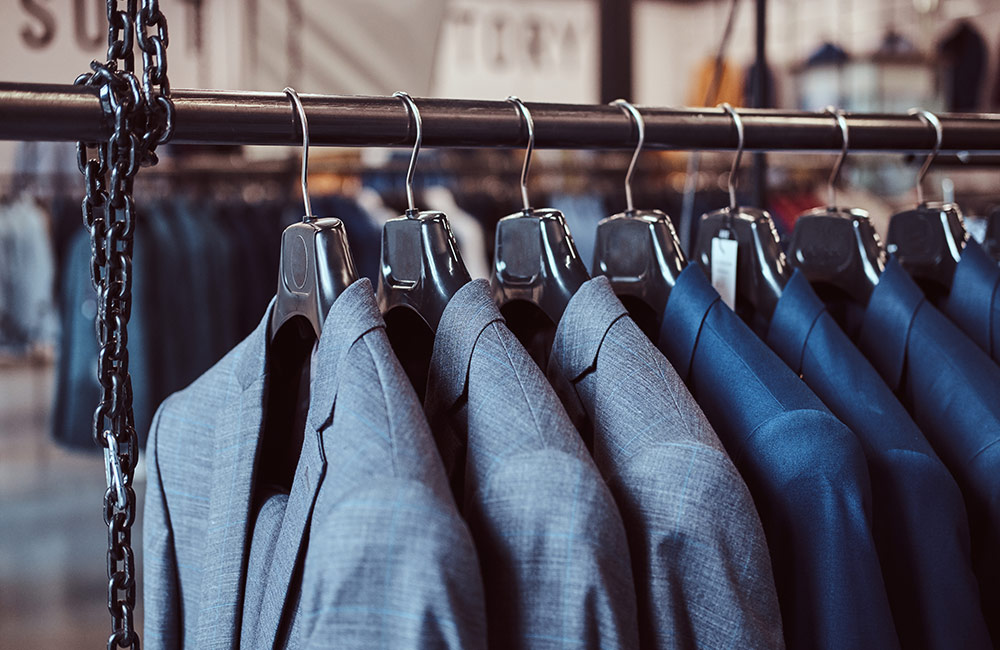 Situated near Chunna Mal ki Haveli, an old grand mansion from the 19th century, Katra Neel was originally a market for indigo merchants. Today it is famous for its shops selling wedding finery and jewelry. One of the first Raymond outlets was opened here and the market today prides itself for its many shops selling fine textiles, menswear and the only wholesale shop for mehndi. And you know we can't have a wedding without henna!
5. Chawri Bazaar, Delhi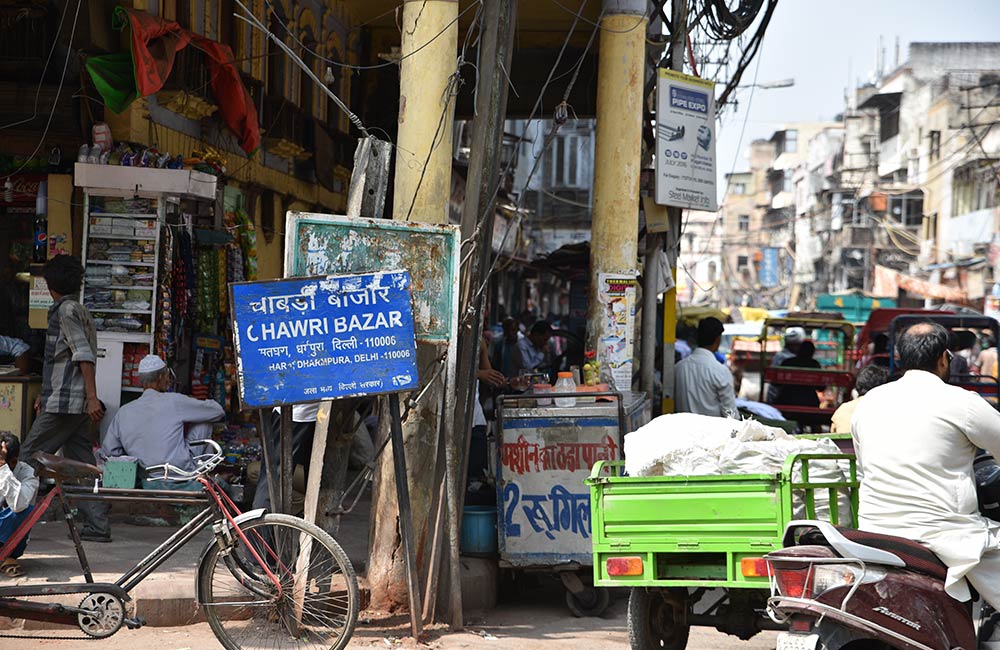 Chandni Chowk shopping in Delhi usually means shopping for a wedding, and that includes wedding cards. The best place to get them in all shapes and sizes and colors is Chawri Bazaar in Chandni Chowk. Shopping in Delhi can get a little overwhelming but you don't know what it really means till you've been to Chawri Bazaar – scores of shops selling invitation cards, serpentine rows of customers at the printers', milling crowds looking for copper and paper products, loaded trucks, frisky motorcycles, super-slow rickshaws winding their way up and down the gully! But whether you want wedding cards or art paper or copper door fixtures, you can find it all (although after a little struggle) at Chawri Bazaar.
6. Kinari Bazaar, Delhi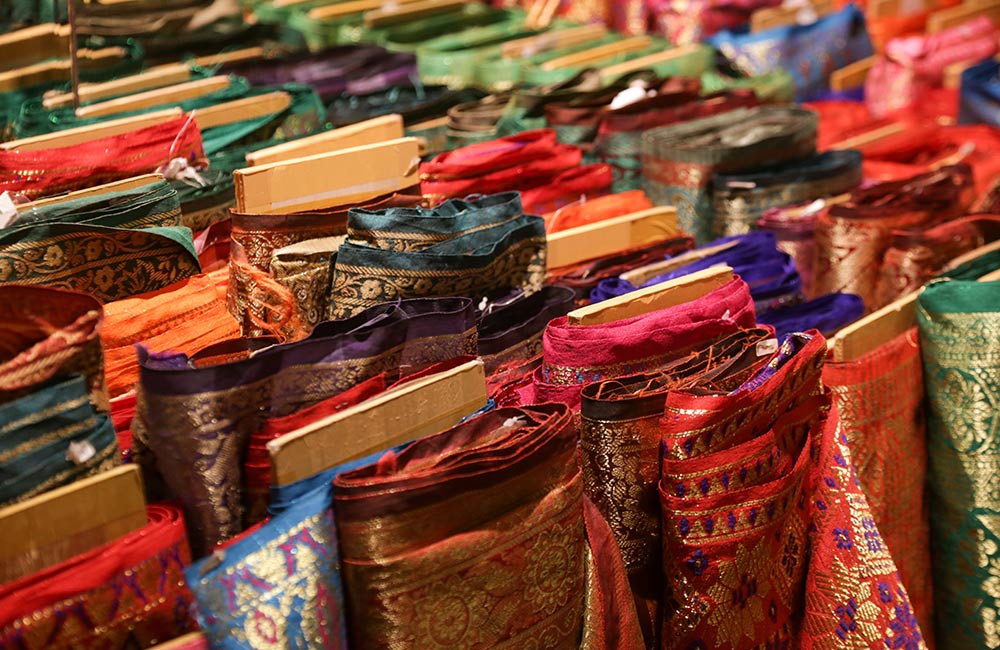 As we said, Chandni Chowk shopping in Delhi is usually aimed at stocking up for weddings, whether you want decorations, lights, spices, gifts or a wedding trousseau. And for that last one, you make a beeline for Kinari Bazaar. This blingy street is rife with shops selling festive textiles, zari borders, embroidered fabric, lace, fabric accessories, party favors, the fanciest varmalas and even menswear. And at the end of an exhausting round of shopping, you can reward yourself with a delish paratha at the famed Paratha Wali Galli that's right next to it.
7. Khari Baoli, Delhi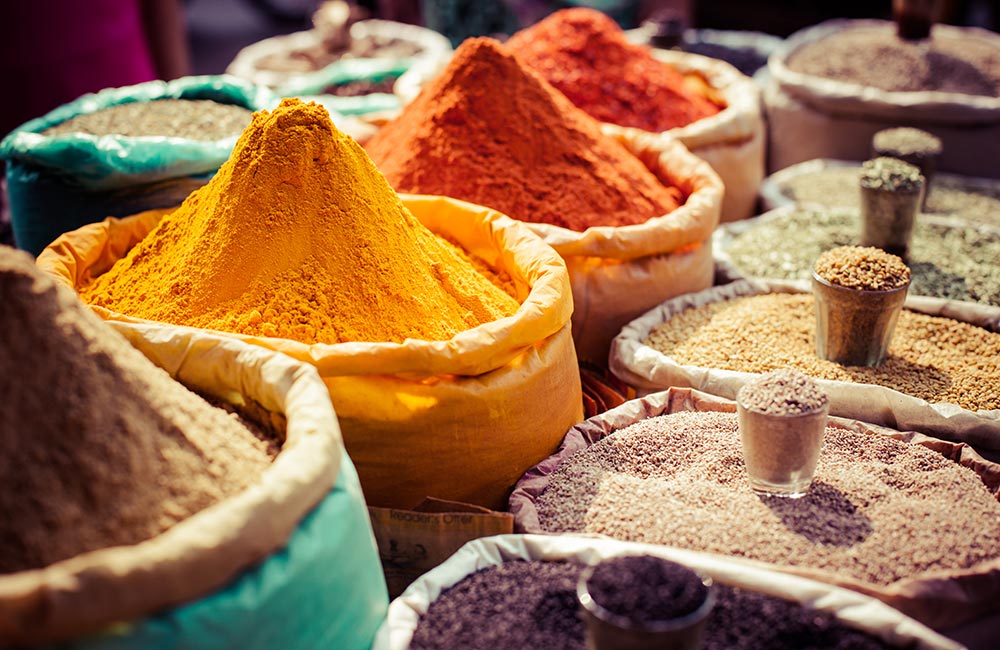 Khari Baoli is a little piece of chef's heaven, filled with many textures of fresh spices, vibrant colors and aromas and the sounds of merchants and buyers busy with business. One of the largest spice markets in Asia, Khari Baoli gets its name from a saltwater step-well that was in the area once. The stepwell is gone, but the market's legacy as a spice hub carries on, often with 9th or 10th generation merchants. Here you can find anything – from dried plums and mulberries to fresh haldi, green tea and makhanas, reetha for your hair and silver and gold varq (edible foil) for your homemade sweets.
8. Fatehpuri Market, Delhi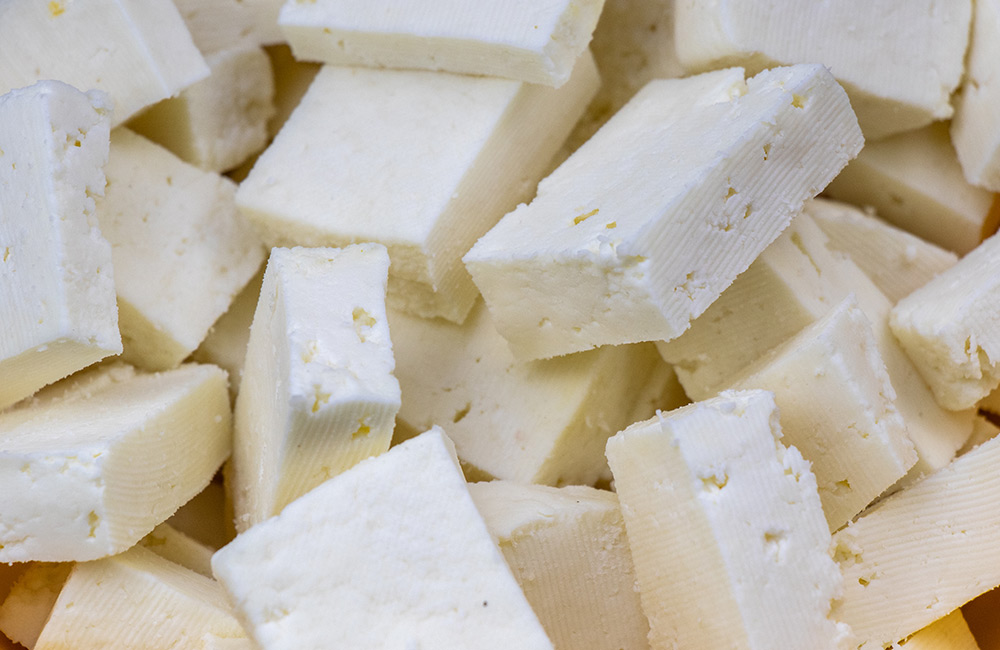 If Delhi is the home turf of paneer, Fatehpuri Market in Chandni Chowk is the center of it all. One of a kind wholesale trading hub for paneer and khoya, Fatehpuri Market is also famous for prayer accompaniments and wedding stuff. This congested market is also home to many choley bhature points, kulfi walas and aloo puri sellers.
9. Chor Bazaar, Delhi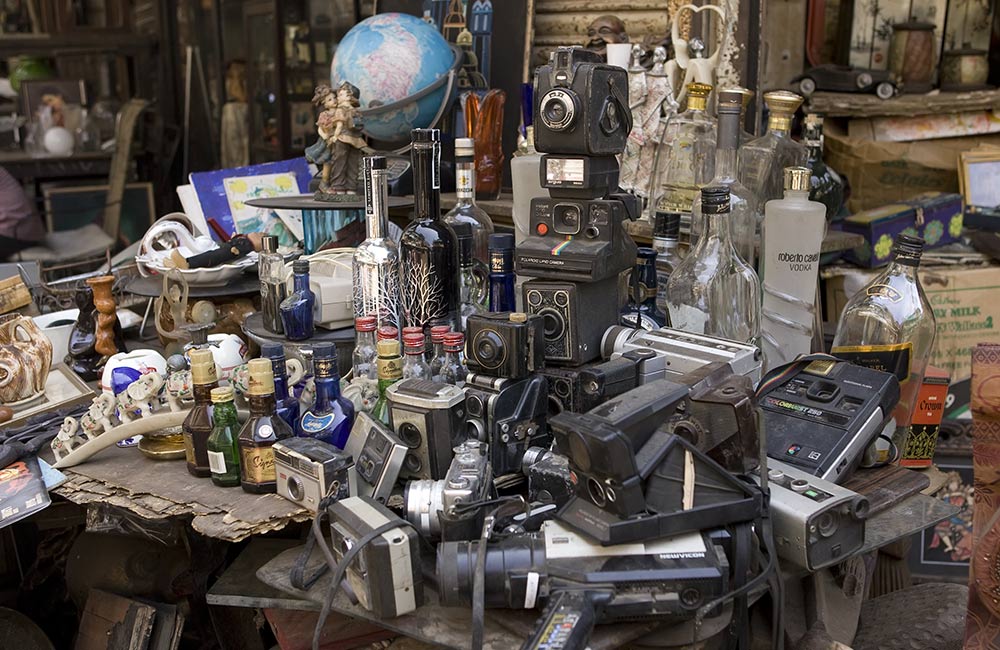 Find dumbbells, men's shoes, cameras, mobile phones, branded clothes… all slightly second-hand or damaged or well… stolen here! But it's a whole world of possibilities if you can drag yourself to Chor Bazaar at 6 in the morning. Be ready to sift through mountains of stuff and bargain like crazy because this is Chandni Chowk; shopping in Delhi anywhere though is not complete without haggling, in Chor Bazaar it is a refined art.
For more affordable buys, read our blog on 10 cheap shopping places in Delhi.
Call it Delhi – 6 or Chandni Chowk or by any other name, it is like a never-ending dream for shoppers. Some other noteworthy mentions to find quality goods, some awesome food and even awesome-r stories are: the roofed Chatta Chowk inside the Red Fort for souvenirs; the Daryaganj Book Market for hard-to-find favorites, school books and second-hand novels; Lal Kuan for kites and metal pots and pans; Kucha Choudhary Market for all types of cameras – vintage and new and photography equipment; and Ballimaran Market for spectacles, frames and sunglasses and shoes.
PS: Chandni Chowk remains open from 9:30 am to 8:00 pm on all days, except Sunday.
Shopping in Chandni Chowk Market Video: