Ever imagined what would it be like to visit the beautiful Swiss Alps – to vacation amid snow-capped mountains, lush green pastures, ski resorts, serene lakes and the most picturesque views you could encounter? Sounds like a dream, right?
Well, a holiday like this might seem far-fetched but you will be surprised to know that you don't need a passport to turn this dream into reality. There are multiple destinations in India that can offer you an indistinguishable experience akin to  the European country, much closer to home. Here are six hidden gems that have earned the right to be called 'Switzerland of India' for their natural beauty:
1. Khajjiar, Himachal Pradesh
Albeit a small plateau, Khajjiar never fails to leave an ever-lasting impression on tourists with its breathtaking landscape: the green meadows, dense pine forests, the serene lake in the middle and soaring Dauladhar mountains in the backdrop. Owing to their topographical resemblance, this town near Dalhousie is known as 'Mini Switzerland of India', and is a must-visit for nature lovers like you.
Best Time to Visit: Throughout the year
How to Reach

Nearest Airport: Kangra Airport, Gaggal (115 km)
Nearest Train Station: Pathankot (115 km)
2. Kashmir, J&K
Often referred to as 'Paradise on Earth', Kashmir is undoubtedly one of the most beautiful places to visit in India. Its sparkling lakes and rivers, verdant meadows and snow-clad mountains paint a picture-perfect landscape that would make you fall in love at the first glimpse. Moreover, it turns into a mesmerising wonderland in winters, which leads to its comparison with Europe's very own Switzerland.
Best Time to Visit: March-August
How to Reach:

Nearest Airport: Sheikh ul-Alam International Airport, Srinagar
Nearest Train Station: Srinagar and Jammu Tawi
3. Auli, Uttarakhand
If vacationing at a ski resort is what you seek, you don't have to go as far as the Swiss Alps for that. Just head to Auli, a small hill station located in the Chamoli district of Uttarakhand. One of the top skiing destinations in India, Auli boasts of vast stretches of clean, steep mountain slopes carpeted with snow, which makes it a perfect getaway for adventure seekers during the winter season.
Best Time to Visit: Throughout the year
How to Reach

Nearest Airport: Jolly Grant Airport, Dehradun (180 km)
Nearest Train Station: Dehradun (150 km)
4. Manipur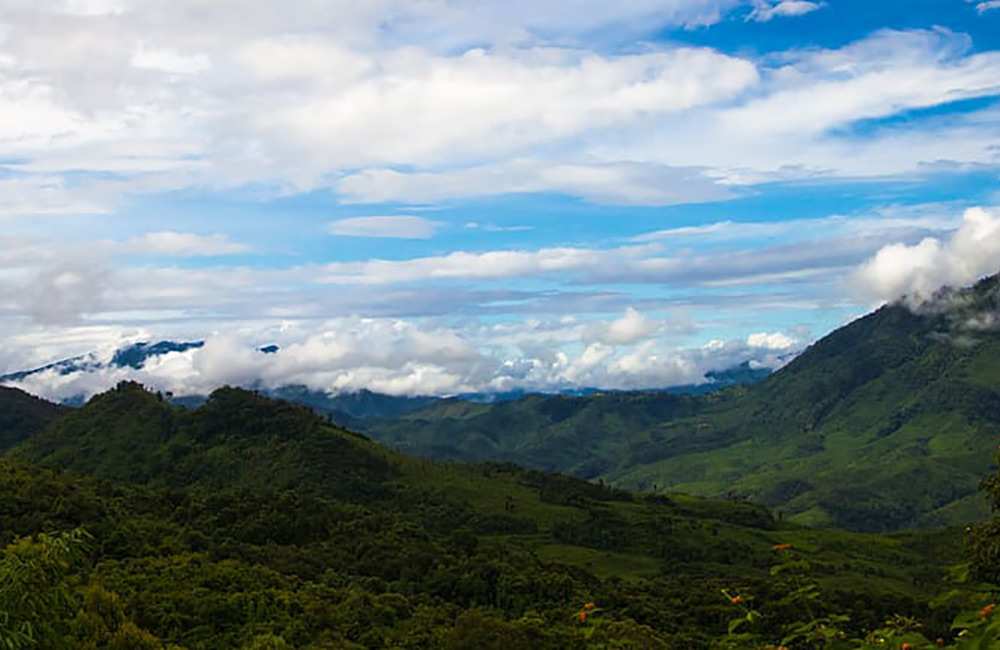 Translating to 'A Jewelled Land', the north-eastern state of Manipur truly justifies its name with its unparalleled natural beauty. This oval-shaped valley is home to captivating blue hills, floating islands, serene landscapes and exotic wildlife that offer a slice of Switzerland, right here in India. Plan a visit to this beautiful state not only for the visual delight that it is but also for its cultural richness.
Best Time to Visit: October-March
How to Reach

Nearest Airport: Imphal Airport
Nearest Train Station: Dimapur (203 km)
5. Kausani, Uttarakhand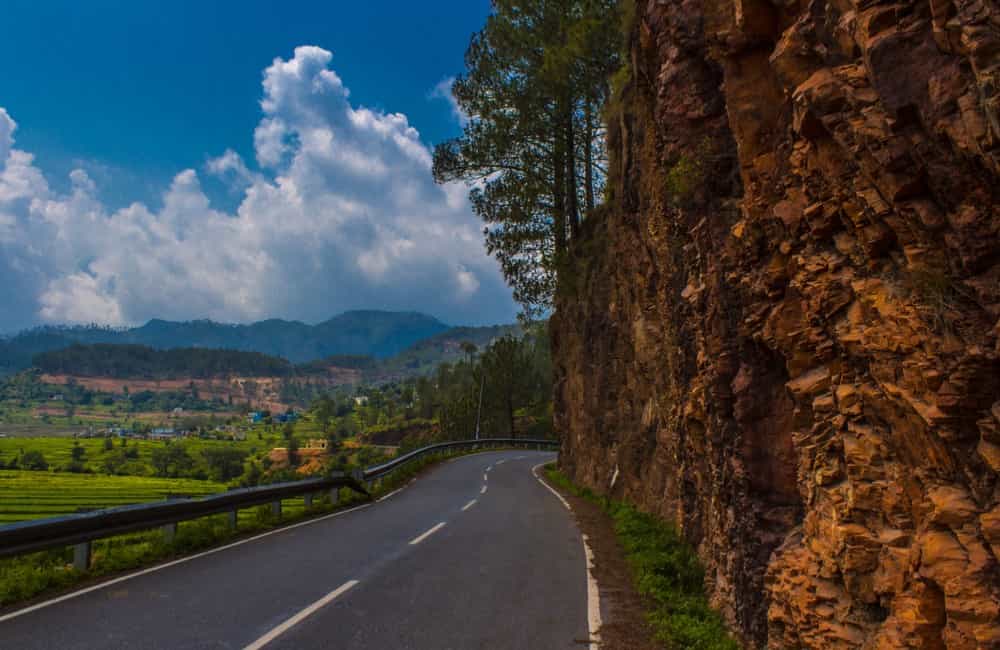 Yet another scenic hill station in the mountainous state of Uttarakhand, Kausani is definitely worth mentioning in this list. Situated in Bageshwar district, this tiny village is known for its scenic splendour and the best panoramic views of Nanda Devi, Panchchuli and other Himalayan peaks. For its impressive natural beauty, the place was compared to Switzerland by Mahatma Gandhi himself.
Best Time to Visit: April-June; September-November
How to Reach

Nearest Airport: Pantnagar Airport (160 km)
Nearest Train Station: Kathgodam (130 km)
6. Barot Valley, Himachal Pradesh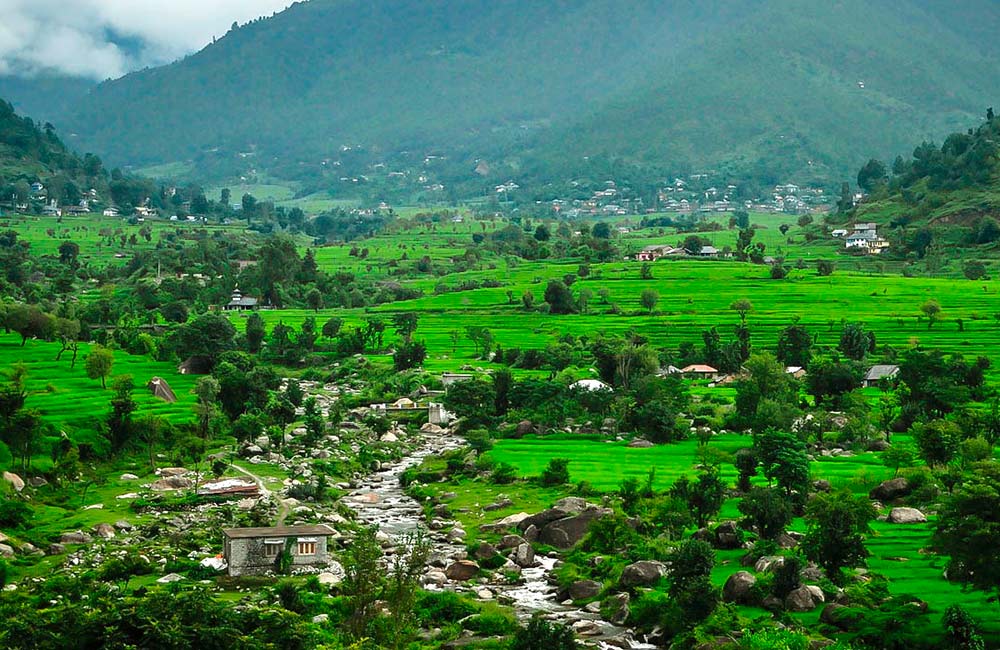 Barot Valley, located in Mandi district of Himachal Pradesh, is another place that can give you feels like Switzerland with its picturesque scenery. Surrounded by lush green mountains covered with tall Deodar trees, this picturesque valley is a must-visit for tourists as well as adventure seekers interested in trout fishing.
Best Time to Visit: April-June; November-February
How to Reach

Nearest Airport: Kullu-Manali Airport, Bhuntar (80 km)
Nearest Train Station: Joginder Nagar (30 km)