Noida is a bustling (and rapidly developing) town that has become a hub for youngsters. From educational institutions to high-end shopping malls, this city has almost everything. But, if you want to take a break from the hustle-bustle of the city and spend a few moments in peace, visit one of the many temples in Noida. Not only the temples in Noida are beautiful but a haven for the faithful who want to pay their respect and seek the blessings of the Almighty.
Temples in Noida (List):
Sai Mandir
ISKCON Temple
Ayyappa Temple
Kali Bari Mandir
Arya Samaj Mandir 
1. Sai Mandir, Noida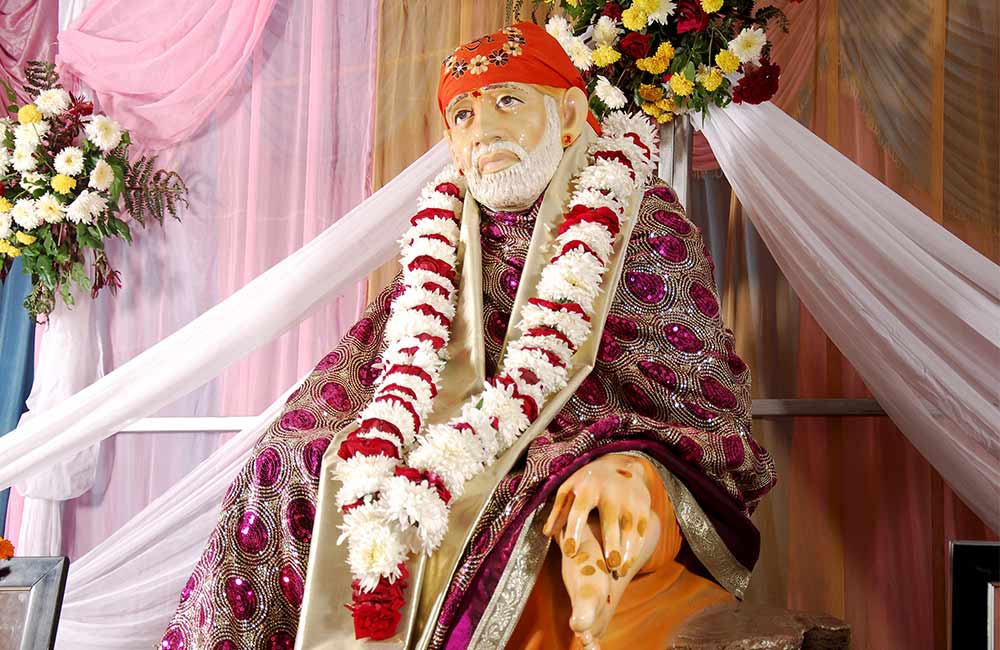 A magnificent shrine dedicated to Shirdi Sai Baba, this is one of the most popular temples in Noida. The Sai Mandir, built in white marble and maintained by Shri Sai Samiti, looks pristine and has a peaceful vibe that can easily soothe your soul. Click also to read places to visit in Noida
Hundreds of devotees visit this temple every day to offer prayers, perform pooja-archana and sing bhajans. You can spend some time at the temple worshipping or even help in making mid-day meals for the children of OM foundation.
Location: Sector 40, Noida
Timings: 6 AM – 10 PM
2. ISKCON Temple, Noida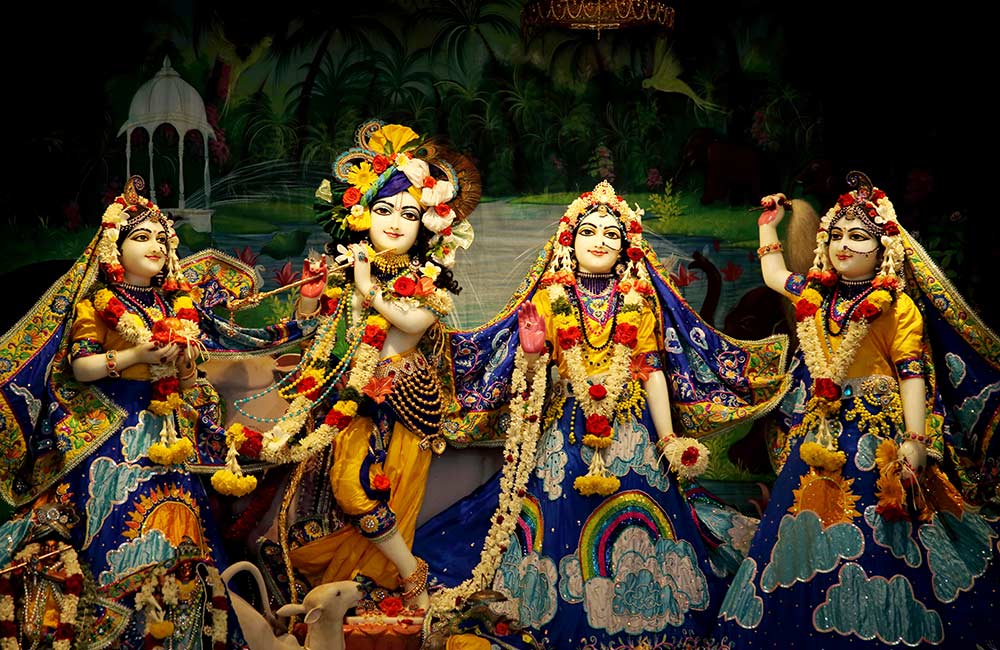 A part of the International Society for Krishna Consciousness, the ISKCON Temple is definitely a must-visit in Noida. This seven-storied temple is adorned with gold murals and has beautifully-constructed idols of Goddess Radha and Lord Krishna.
From kirtans to daily prayers, the temple sees a lot of activities. Prasadam is distributed after daily prayers. On the eve of Janmashtami, the temple is lit up and devotees from all over NCR throng here.
Location: Sector 33, Noida
Timings: 4:30 AM – 1 PM; 3:30 PM – 9 PM
3. Ayyappa Temple, Noida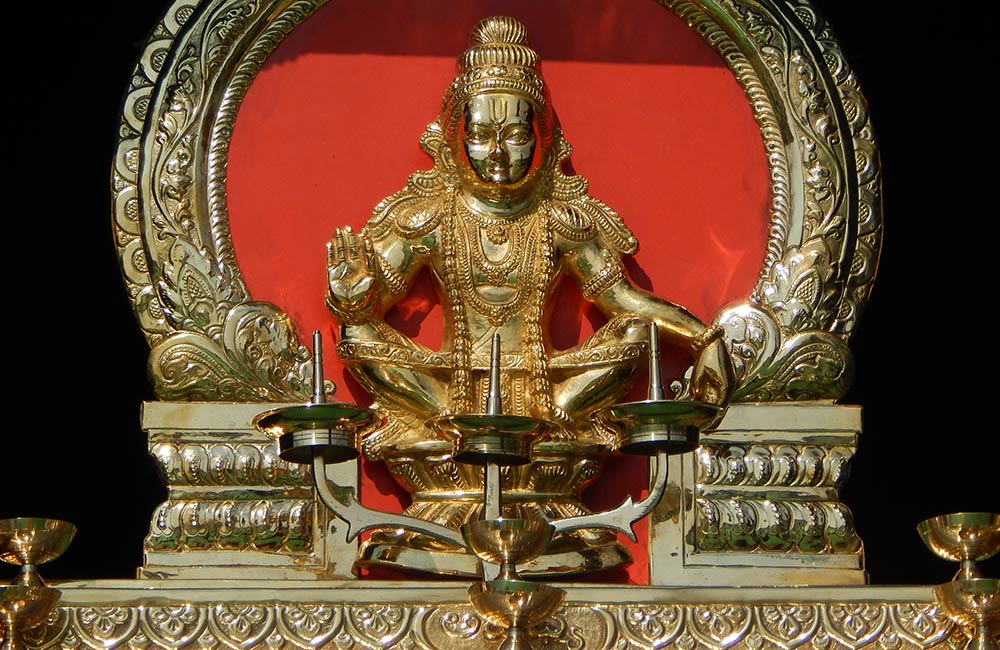 Dedicated to Lord Sastha, the Ayyappa Temple in Noida offers a peaceful refuge for the troubled souls. The presiding deity of the temple is lauded for being a protector of virtues and destroyer of sins. Many ardent devotees come to this temple to seek the shelter of the Lord.
This shrine is also a great place for the patrons of the society who find happiness in contributing their time, effort and money to help those in need.
Location: Sector 62, Noida
Timings:
6 AM – 10 AM; 5:30 – 8:30 PM (October-March)
5.30 AM – 10 AM; 6 PM – 9 PM (April-September)
4. Kali Bari Mandir, Noida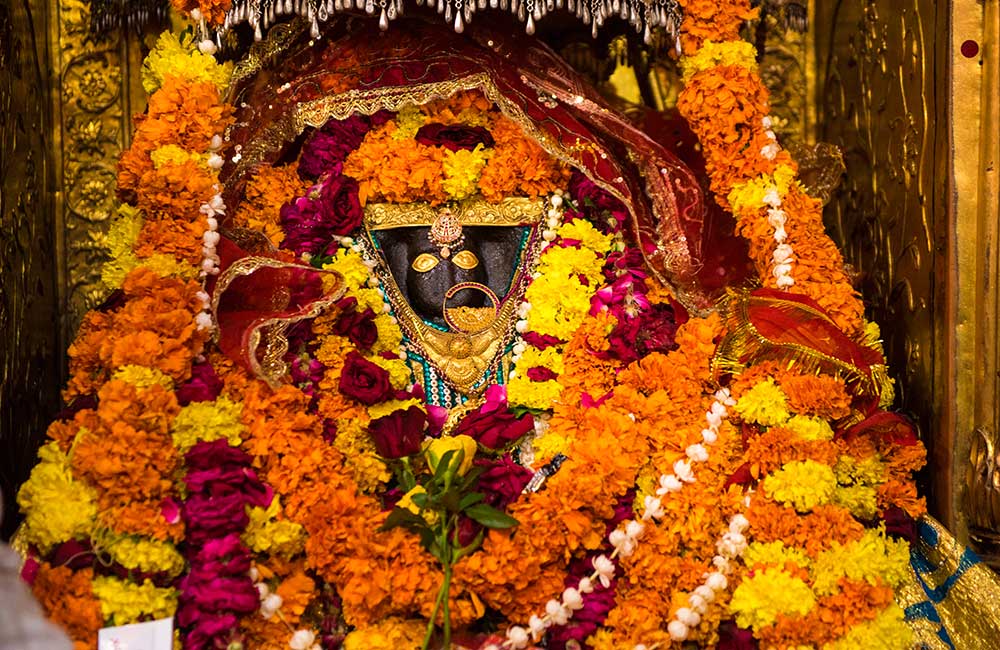 Run by the Noida Bangali Cultural Association, the Kali Bari Mandir in Noida welcomes everyone warmly. Dedicated to Goddess Kali, this temple can be visited at the time of Mangal Aarti, Puja, Bhog and Evening Aarti every day.
Apart from daily puja, this temple is a must-visit on the day of Durga Puja which is celebrated at temple premises with grandeur. Other festivals like Kalipuja, Laxmi Puja, Saraswati Puja, Basanti Durga Puja and Jagaddhatri Puja are also celebrated here every year accompanied with cultural and entertainment programs by the residents of Noida and celebrated Indian artists. Read also – Weekend Getaways from Noida
Location: Sector 26, Noida
Timings:
6 AM – 12.30 PM; 4.30 PM – 9.30 PM (October-March)
5 AM – 12:30 PM; 5 PM – 10 PM (April-September)
5. Arya Samaj Mandir, Noida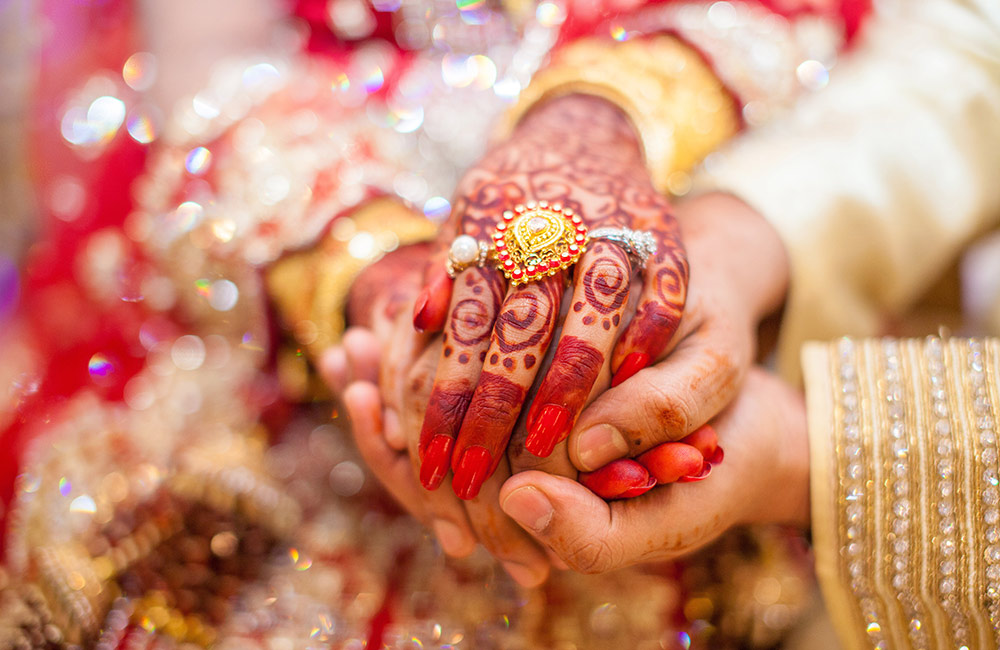 Unlike most temples, Arya Samaj Mandir does not worship any deity or have an idol installed in its premises. This is the place where you can go to get your wedding solemnized irrespective of your caste or religion. All the marriage ceremonies are carried out according to Vedic principles and completed with all the legalities in an easy and hassle-free manner.
Fun Fact – they also provide bridal make-up, decoration and photography services if you need!
Location: Sector 33, Noida
Temples in Noida (Video):