Beautiful, soothing and vibrant monsoon is one of the most awaited seasons in India. It brings much-needed respite from the scorching summer heat and adds a magical touch to the surroundings with raindrops, cool breeze, fresh air and verdant greenery. Monsoon is also a wonderful season to embark on leisure trips, especially if you are someone who enjoys the rain and picturesque sceneries. And when it comes to selecting a monsoon holiday destination, the colourful and culturally rich state of Rajasthan is a great option.
The desert state experiences pleasant weather during the season and the entire place looks fresh and breathtakingly beautiful. What's more, the vibrant atmosphere and lush greenery add a distinctive charm to Rajasthan, something you can't experience at any other time of the year.
Here are 10 reasons why you should plan a Rajasthan trip during the monsoon:
1. Witness the beauty of rain-washed forts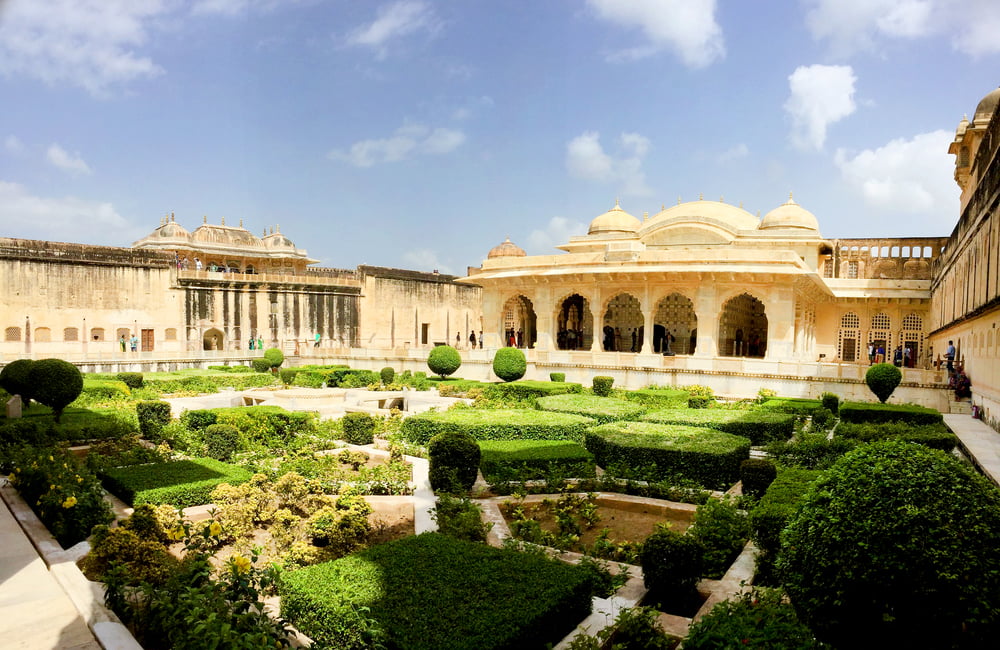 A long, long time ago, Rajasthan was home to kings. Hence, the state is dotted with stunning forts symbolising its past glory. While some of these historical structures are in ruins, the best-preserved ones attract history buffs from across the globe. While the monuments look impressive year-round, their charm doubles during the monsoon season when rainfall washes them clean. What's more, since most of these forts are perched on hills, you can enjoy mesmerising views after you hike up to them. Some of the top forts in Rajasthan that you cannot miss include Amer Fort (Jaipur), Chittorgarh Fort, Jaisalmer Fort, Mehrangarh Fort (Jodhpur), and Kumbhalgarh Fort (Rajsamand).
2. Admire the majestic Aravalli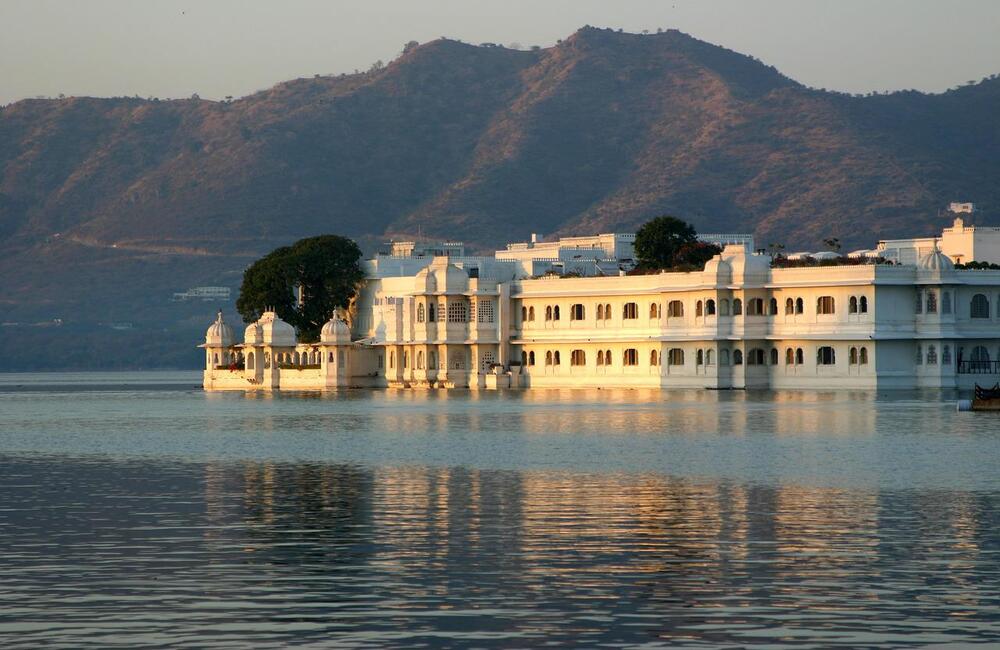 Although a desert state, Rajasthan has a beautiful hill station called Mount Abu nestled in the Aravalli Ranges. Hence, if you are a nature lover yearning to spend some time in the hills, a trip to Mount Abu in the monsoon season is highly recommended. The place looks all green and vibrant during this time of the year and the pleasant weather makes sightseeing more fun and comfortable. Moreover, monsoon is a good time to enjoy boating, trekking, camping and other activities at Mount Abu.
3. Spend quality time near scenic lakes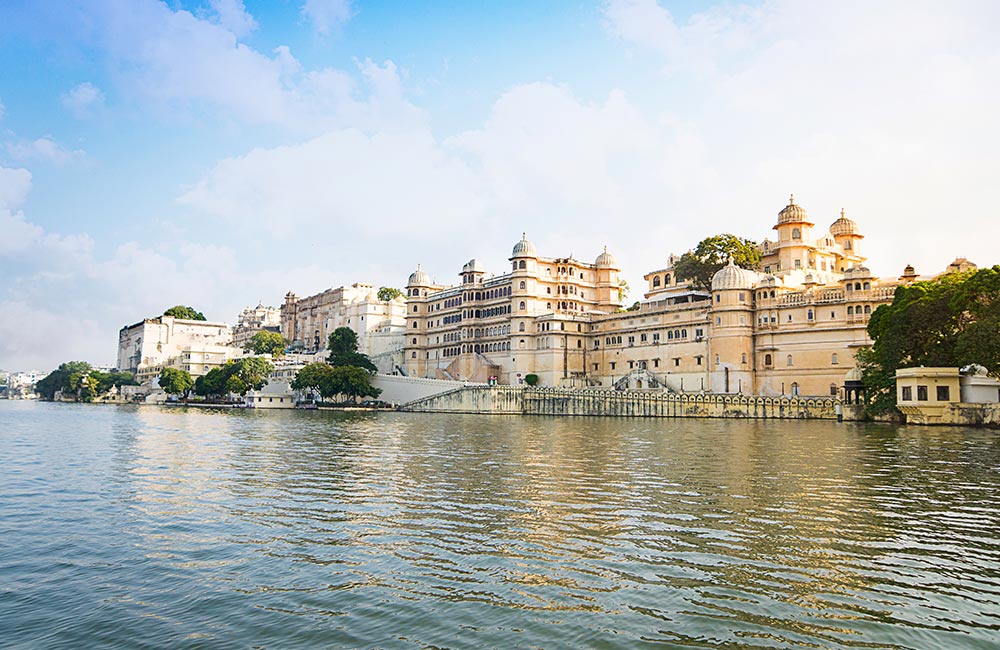 If you are someone who likes the serenity of lakes, a monsoon trip to Udaipur in Rajasthan will leave you impressed. Udaipur, popularly known as the City of Lakes, is dotted with some beautiful lakes that get filled to the brim with water during the monsoon season. Visit some popular lakes in the evening and you can enjoy surreal sunset views, boating and other activities with your loved ones. While Udaipur has many lakes, Fateh Sagar Lake, Lake Pichola, Jaisamand Lake and Udaisagar Lake are the most frequented ones.
4. Enjoy the pleasant climate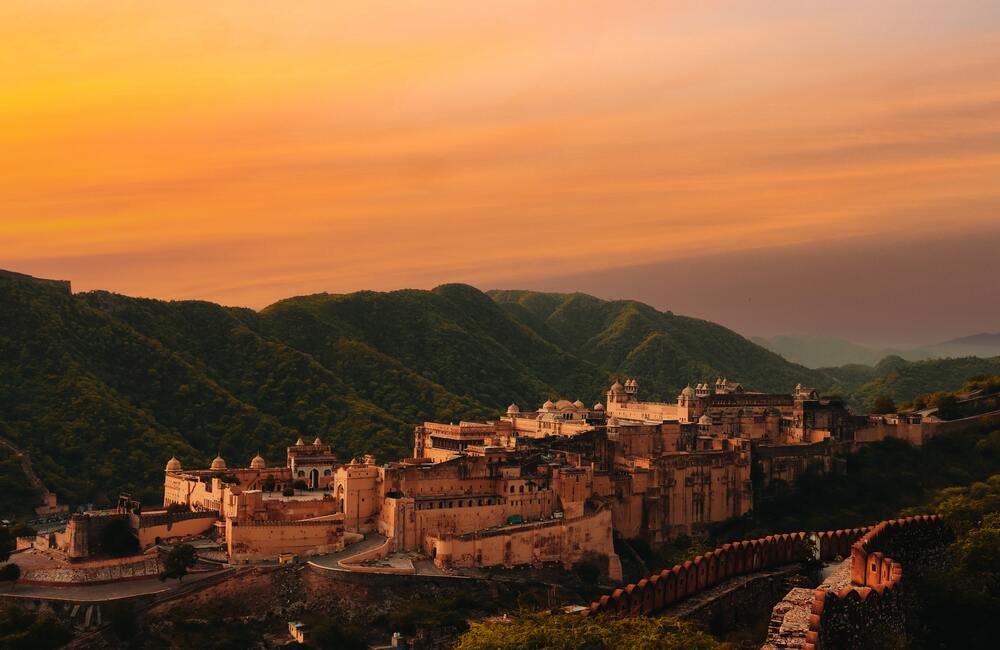 Rajasthan experiences scorching hot summers and bone-chilling winters. Hence, monsoon is one of the best times to visit the state if you are looking to make the most of your trip without worrying about extreme weather conditions. Hill station lovers can also head to Mount Abu during the monsoon season and spend some quiet time amidst nature.
5. Relish some lip-smacking delicacies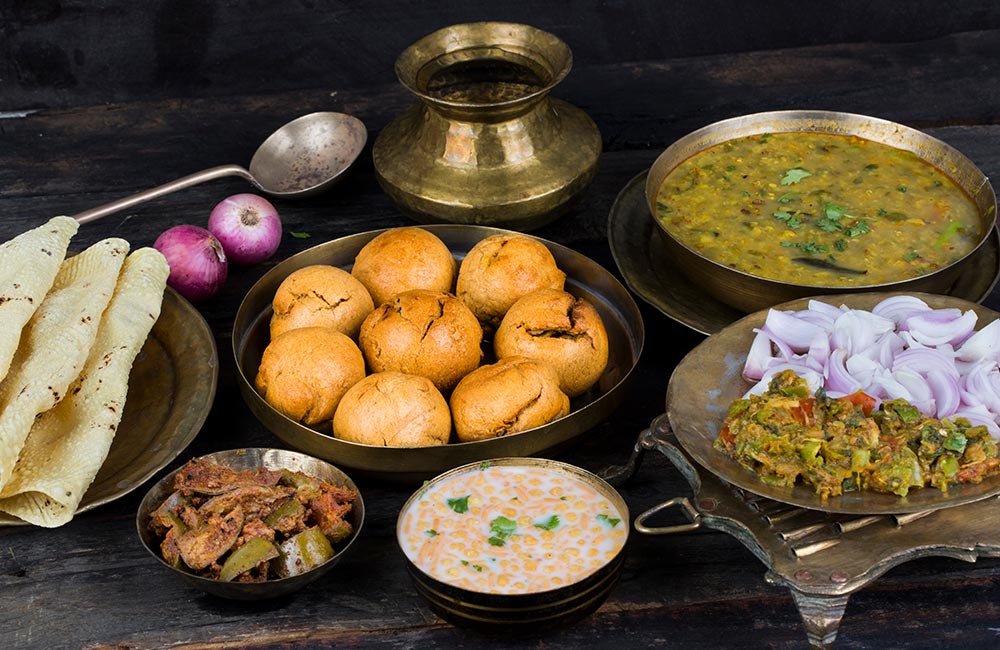 Rajasthan is a haven for foodies and the lip-smacking Rajasthani snacks taste even better during the monsoon season. The state is peppered with food stalls and eateries selling a range of appetising delicacies that you can enjoy with a hot cup of tea or coffee. Some popular snacks that you must try in Rajasthan are crunchy pakoras, samosas, kachoris, chaat, mirchi vada, daal baati and roasted corn, among others. If you are up for something more filling, try Laal means, papad ki subzi or gatte ki subzi with rice or roti. Ghevar is a must try as well if you have a sweet tooth.
6. Fewer tourists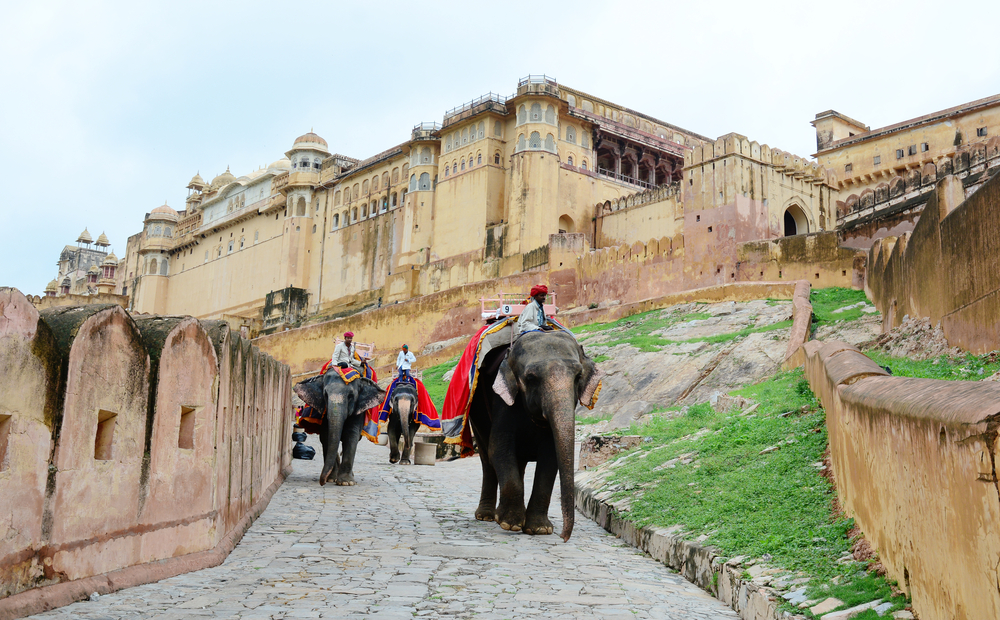 If you are someone who hates long queues and crowded places, monsoon is the best time for you to visit Rajasthan. The state does not witness a massive footfall of tourists during this season, so you can explore the forts, palaces, temples, shopping places and other attractions comfortably. The occasional rain showers and pleasant weather make things easier for those looking to enjoy different activities, like boating, hiking, desert camping, desert safari and more. You can also sit by the lake with a book, spend some serene time in the majestic forts, and pay your respects at the temples peacefully.
7. Participate in monsoon festivals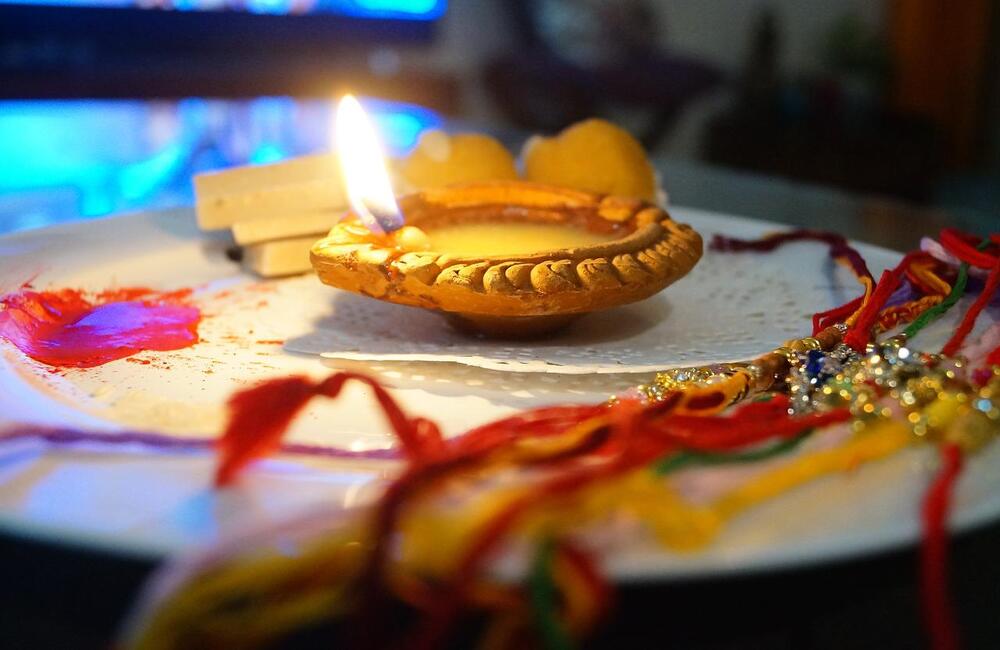 Monsoon is a wonderful time to enjoy the festive fervour of Rajasthan. The state celebrates some important festivals like Teej and Raksha Bandhan with great pomp and show during this time of the year. With the locals getting involved in their customs, traditions and celebrations, the entire place looks full of life. This is also a great time for shopping and relishing the festive delicacies of Rajasthan. What's more, the locals are quite friendly and hospitable, so you may even get lucky enough to be invited to a royal Rajasthani feast.
8. Cheap hotels and food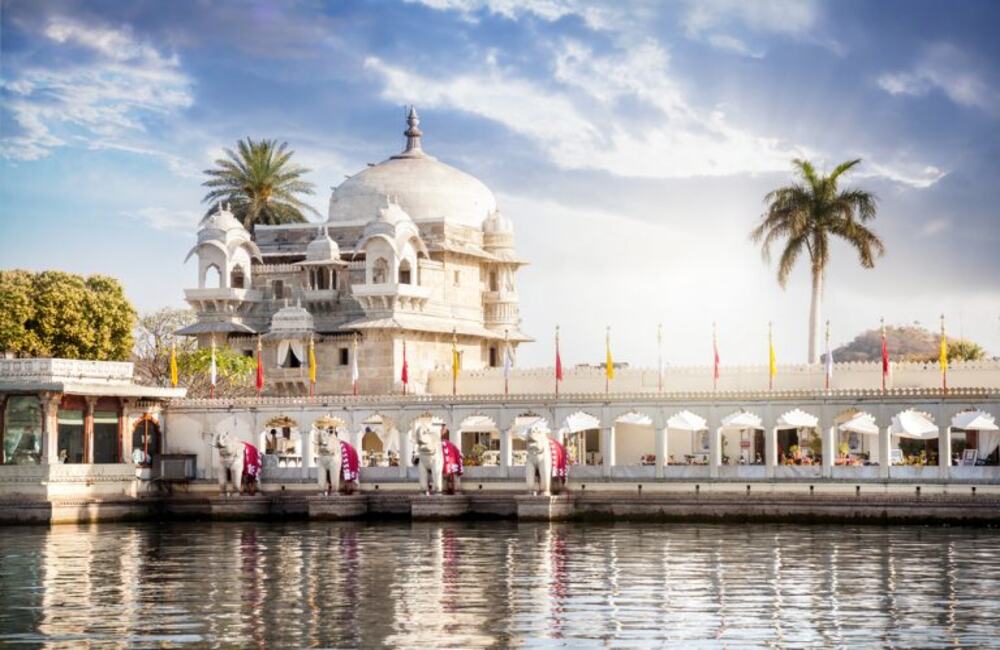 Although Rajasthan looks beautiful during monsoon, it is still off-season for travelling. Hence, most hotels slash room tariffs during the rainy season, so you can easily book upscale accommodations in different towns and cities around the state at discounted rates. Plus, you can get good deals and discounts on food, shopping and other activities when you plan a monsoon trip to Rajasthan.
9. Soak in the abundant greenery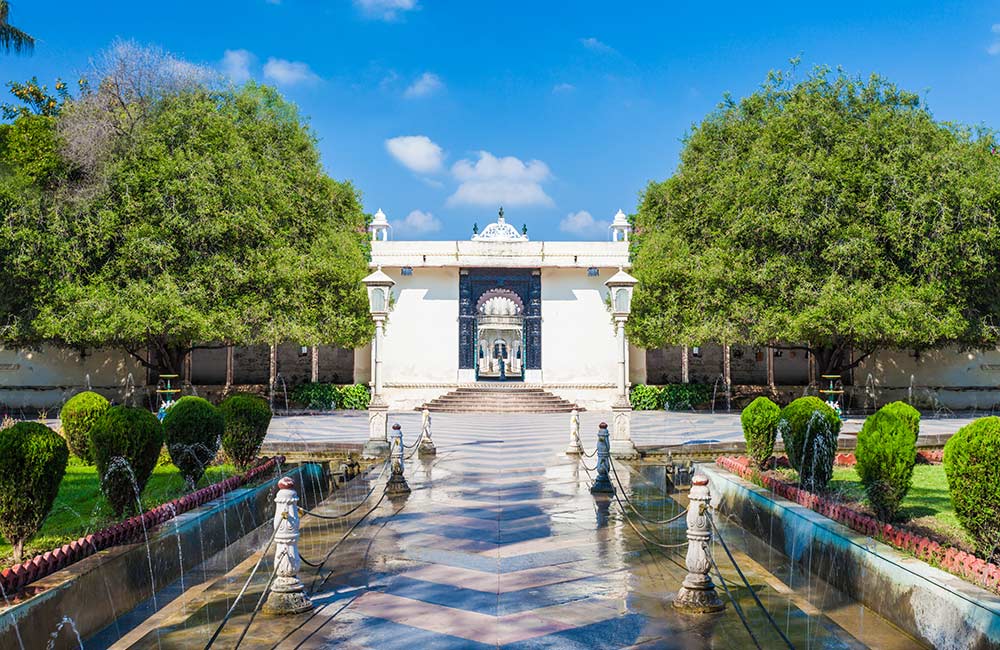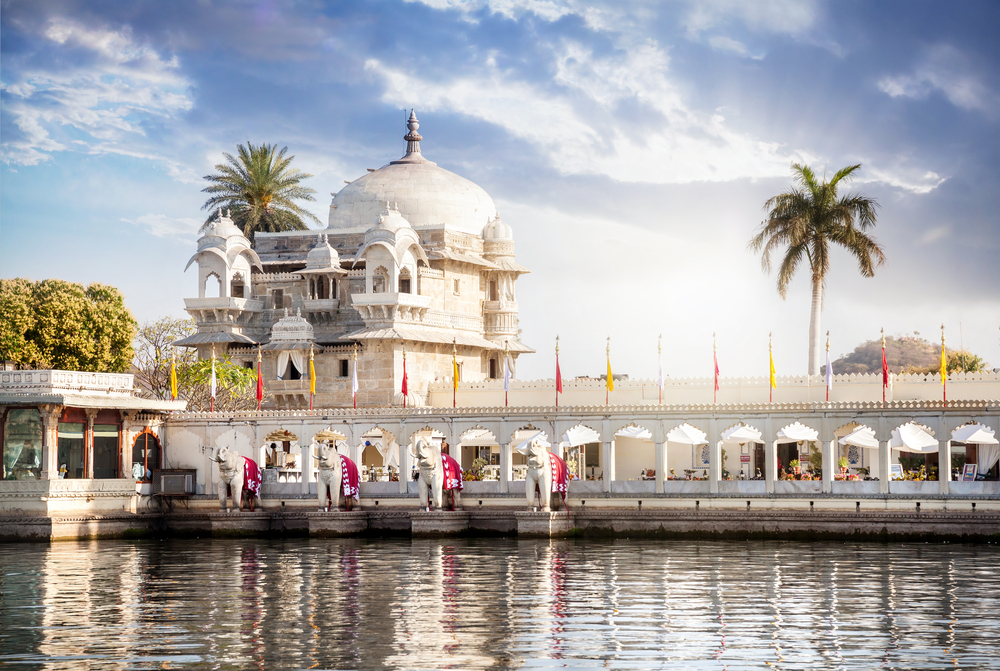 The much-awaited monsoon season transforms the desert state of Rajasthan into a beautiful green haven. While the dry and barren landscape turns lush green and inviting, the surrounding Aravalli Hills get a dense forest cover during this time. Essentially, a monsoon trip to Rajasthan is perfect for nature lovers looking to take a break from the chaos of city life.
10. Explore vibrant shopping places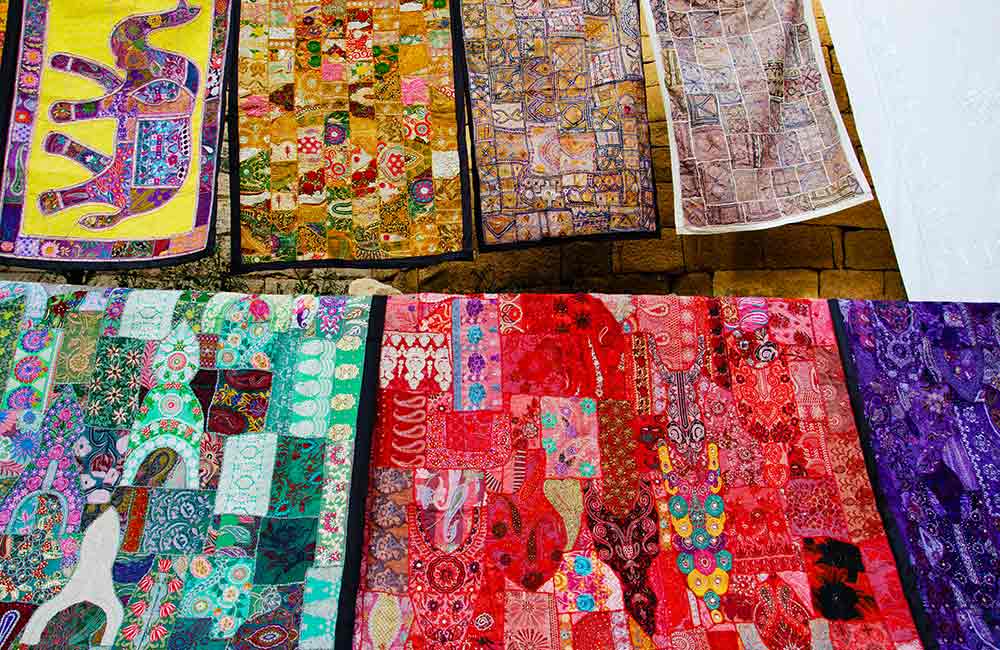 Rajasthan is a delight for shopaholics, thanks to the vibrant local markets that brim with quirky treasures. From colourful trinkets, bags, juttis and apparel to handicrafts, carpets, blankets, spices and antiques, the mind-blowing selection of products available here will leave you spoilt for choice. And when you visit Rajasthan during the pleasant monsoon season, you can explore the popular markets comfortably and quench your thirst for shopping. Some of the popular markets you can check out include Johari Bazaar and Nehru Bazaar (in Jaipur), Nai Sarak (in Jodhpur), Haathi Pol Bazaar and Bada Bazaar (in Udaipur) and Pansari Bazaar and Sadar Bazar (in Jaisalmer).
To cut a long story short, Rajasthan is a fascinating holiday destination and monsoon is one of the best times to explore different parts of the state comfortably. The entire place wears a refreshed and vibrant look, and the pleasant weather makes sightseeing, shopping and other activities more enjoyable. If you are looking to visit Rajasthan, plan a trip during the monsoon season and you are sure to have a wonderful time. However, make sure you book your flight tickets and hotel rooms well in advance to avoid last-minute hassles. You can also enjoy early booking deals and discounts and save more.