India is an incredible country, boasting some of the most amazing natural and manmade attractions. From snow-capped mountains, lush green valleys and deserts to seas, lakes and forests, our country has them all. What's more, India is also famed for some breath-taking forts, palaces, temples and historical monuments that amaze tourists from across the globe. Colourful festivals, vibrant local markets, serene villages and stunning hill stations add a unique charm to the country's landscape and make it a popular holiday destination for different types of travellers. Moreover, there are also some unique things that you can experience only in India. Here are 10 of them that you will surely love to try.

1. Be a part of the biggest Hindu festival – Kumbh Mela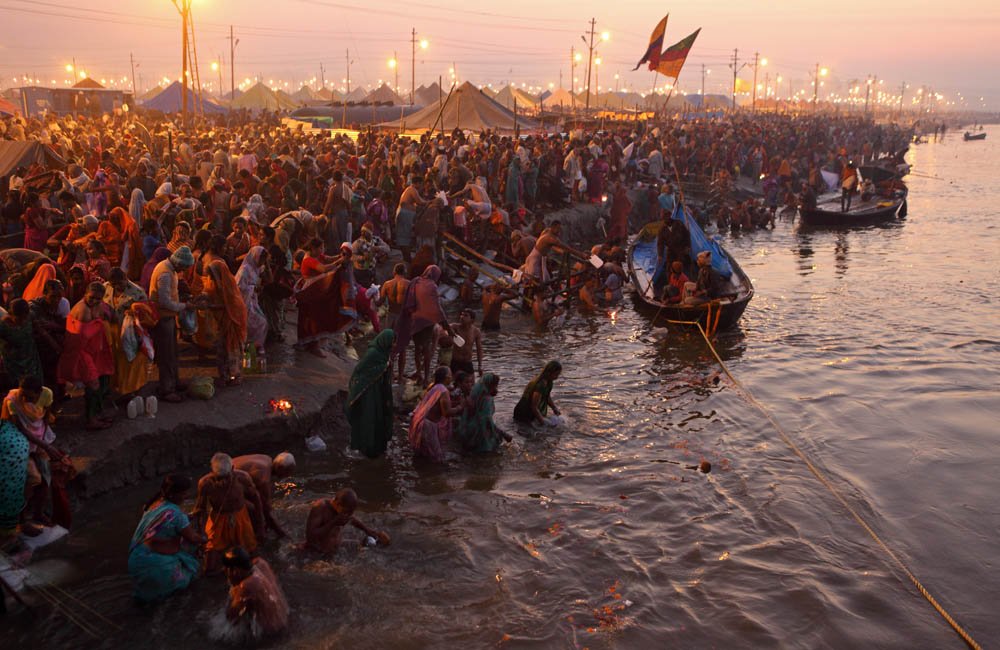 If you are looking to experience something truly unique in India, you must attend Kumbh Mela at least once. Celebrated every 12 years, this important Hindu festival sees the biggest gathering of pilgrims who come to offer prayers and bathe in the holy confluence of rivers Ganga, Yamuna and Saraswati to wash off their sins. There are four locations for the Mela, and each location holds this mass gathering once in 12 years. Haridwar, Ujjain, Nashik and Prayagraj are the four locations that host the Mela. The next Maha Kumbh Mela will be held in 2025 in Prayagraj.
What's special about Kumbh Mela is that the mass gathering here consists of sadhus, sadhvis, saints, ascetics, pilgrims, locals and tourists. The event is held for 48 days and the entire place wears a festive look, promising an experience that is exclusive and divine. From aartis, kathas, kirtans and satsangs to cultural events and mouth-watering bhandaras, there are so many amazing things to experience during the vibrant Kumbh Mela.
 2. Relish a hearty meal in the world's largest kitchen – Golden Temple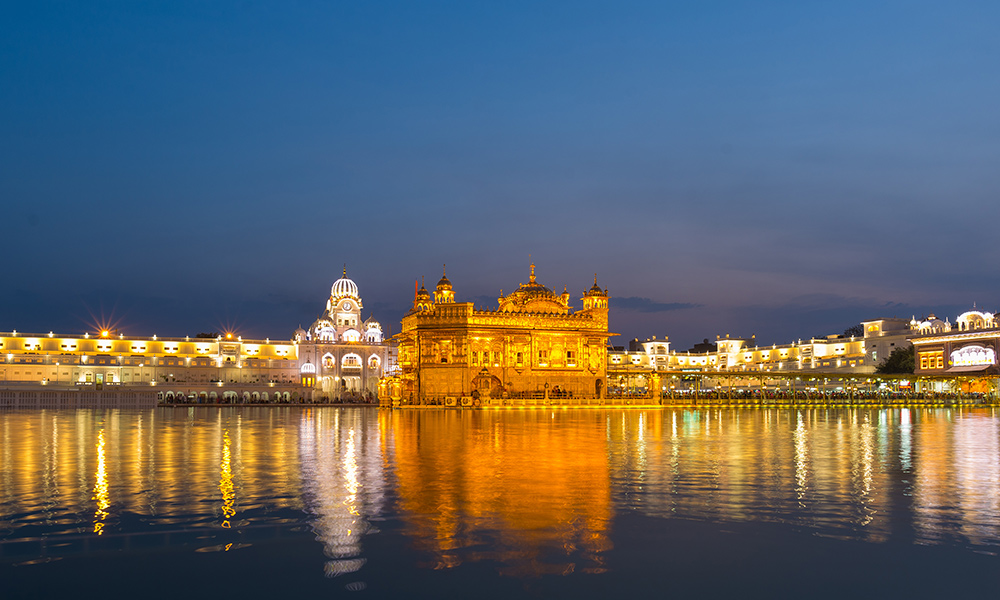 Golden Temple in Amritsar is known for running the largest kitchen in the world. The temple has langar that feeds over 75,000 people every day for free. This centuries-old tradition was started by Guru Nanak, the founder of Sikhism, with the aim to engage the community in seva and feed the poor. The meals here are pure vegetarian, simple and nutritious. They mostly consist of rice, rotis, daal, vegetable curry and a sweet.
The temple's langar has two dining halls that can accommodate a total of 5000 people at one time. The seating arrangements are quite simple, with some mats spread on the floor. Volunteers or sewadars serve food to everyone visiting the langar. What's more, from chopping vegetables and rolling chapatis to preparing sweets and other foods, everything is done manually by the sewadars here. However, the langar also has a roti-making machine which is used on holidays and special occasions. All in all, the very experience of visiting Golden Temple and having a fulfilling meal at the langar is one of the best spiritual experiences in the country.
3. Attend the world's largest camel fair in Pushkar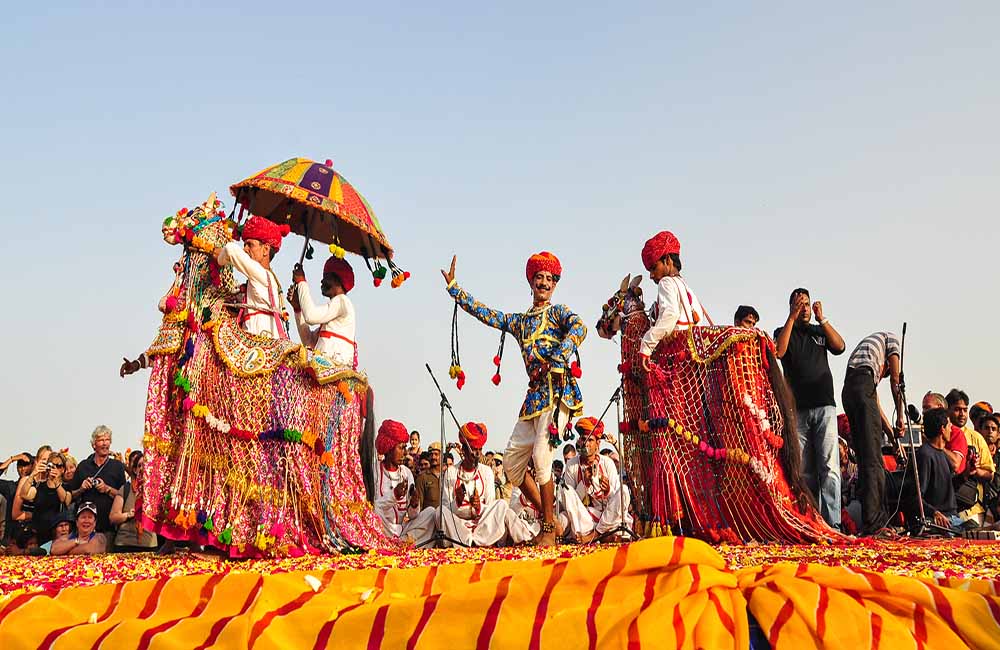 The vibrant state of Rajasthan is known for hosting some of the most amazing festivals and events in the country. However, the camel fair held in Rajasthan's Pushkar city is a cultural extravaganza that is worth attending. Popularly known as Pushkar Fair or Pushkar Camel Fair, this colourful and unique carnival brings around 50,000 animals together, including camels, horses and cattle. This unique event is famed for being the largest cattle fair in the world. It is held around the holy Kartik Purnima every year.
This 7-day-long fair consists of many amazing events, such as camel and horse races, magic shows, cultural performances, exhibitions, bridal competition and more. You can also see people participating in the longest moustache competition here. Camel rides, horse rides and hot air balloon rides are some popular activities for visitors yearning to admire the beauty of this vast desert region up-close, especially during sunrise and sunset. Undoubtedly, Pushkar Fair is one of the best and once-in-a-lifetime experiences that will fill you with some wonderful memories.
4. Explore the forts and palaces of Rajasthan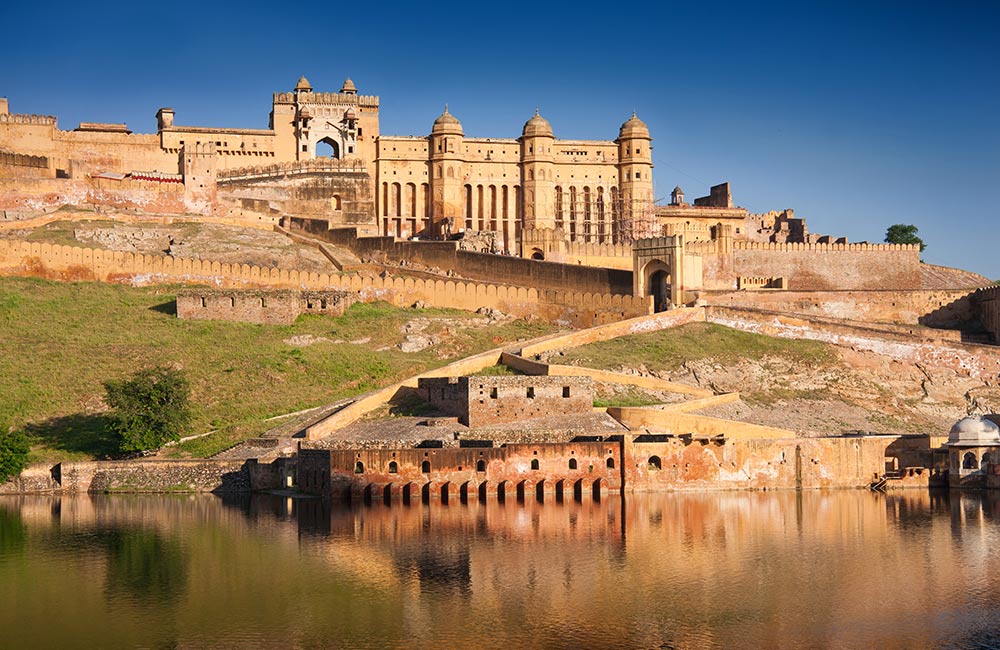 Rajasthan is known for some of the most magnificent forts and palaces that speak volumes about the glory of great Rajput rulers from bygone eras. What's noteworthy is that the state has brilliantly retained the grandeur of these important structures, which now serve as major tourist attractions. Hence, exploring the popular forts and palaces of Rajasthan is undoubtedly one of the best and most unique experiences that you can have only in India. These magnificent structures will take you back in time and fascinate you with their architectural brilliance, timeless beauty and historical significance.
While Rajasthan is peppered with forts and palaces, some popular ones that must be on your travel itinerary are Jaisalmer Fort (Jaisalmer), Amer Fort (Jaipur), Mehrangarh Fort (Jodhpur), Junagarh Fort (Bikaner), Lohagarh Fort (Bharatpur), Chittorgarh Fort (Chittorgarh), Monsoon Palace (Udaipur) and Umaid Bhawan Palace (Jodhpur). The beautiful carvings, intricate artwork, eye-catching paintings, ancient weaponry and mind-blowing construction of these ancient structures will leave you amazed. Also, most forts in Rajasthan are located on hilltops and offer magnificent views of the city and surroundings.
5. Take a boat ride on the holy Ganga River in Varanasi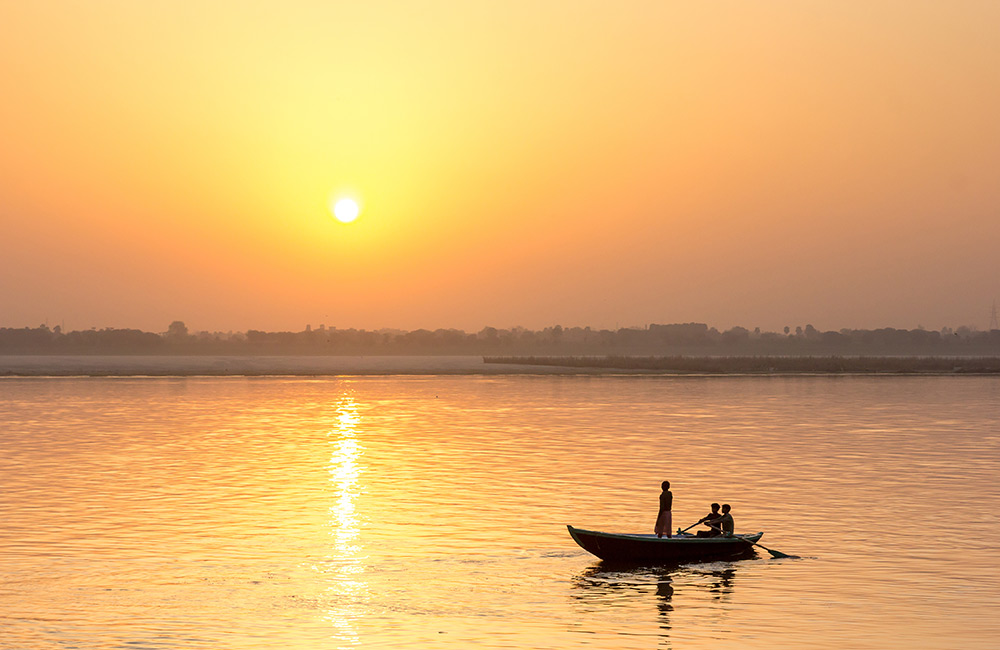 When it comes to having the most unique experiences in India, a boat ride on the Ganges in Varanasi is something you can't give a miss. Varanasi, the holiest Hindu city in India, is a popular attraction among pilgrims and tourists. Apart from the revered Kashi Vishwanath Temple and other shrines, the city is famous for its Ghats on River Ganga. And at these Ghats, you will find many boats waiting to be hired.
The Ghats in Varanasi organise different types of boat rides on the Ganges from sunrise to sunset, all equally amazing. While the one during sunrise offers the best views of the Ghats and the holy river, the evening ride promises a surreal experience with the lighting of multiple diyas and incense sticks and the sound of aarti, chants and bells. Boat rides during Ganga Aarti are most popular among pilgrims and tourists. Kashi darshan boat ride is yet another unique and unmissable experience in the city, especially for history lovers. During the ride, you can see different Ghats, multiple fort-like houses, and other attractions up-close.
6. Enjoy cruising the backwaters of Kerala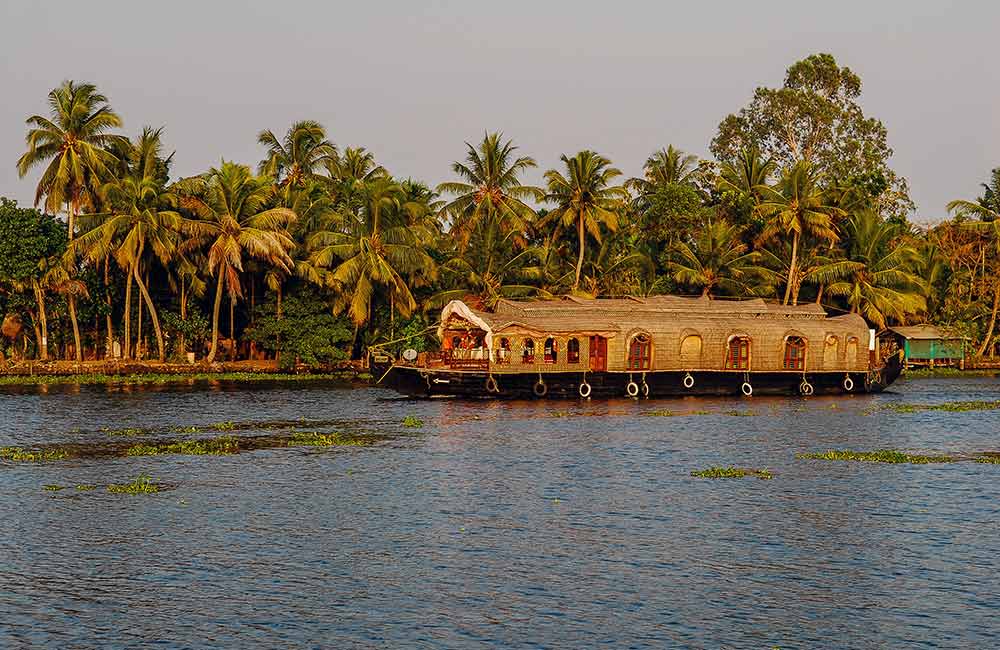 Cruising the serene backwaters in a houseboat is an experience that you can have only in India. The beautiful state of Kerala is known for its backwater cruises, thanks to the presence of maze-like waterways flanked by coconut trees and lush green foliage. This stunning and unique natural formation is what attracts tourists from around the world.
There are many gorgeous backwater tours in Kerala, including Alleppey Backwaters, Kumarakom Backwaters, Kuttanad Backwaters, Kollam Backwaters, Thiruvallam Backwaters and Kozhikode Backwaters, among others. Each of these is unique and promises an unusual and memorable experience. Both simple as well as luxury houseboats are well-equipped with important amenities, such as bedrooms, sitting area and dining area, so you can sit back and soak in the beauty of nature while relishing fresh coconut water and other local delicacies.
7. Admire the intricate artwork of Khajuraho Temples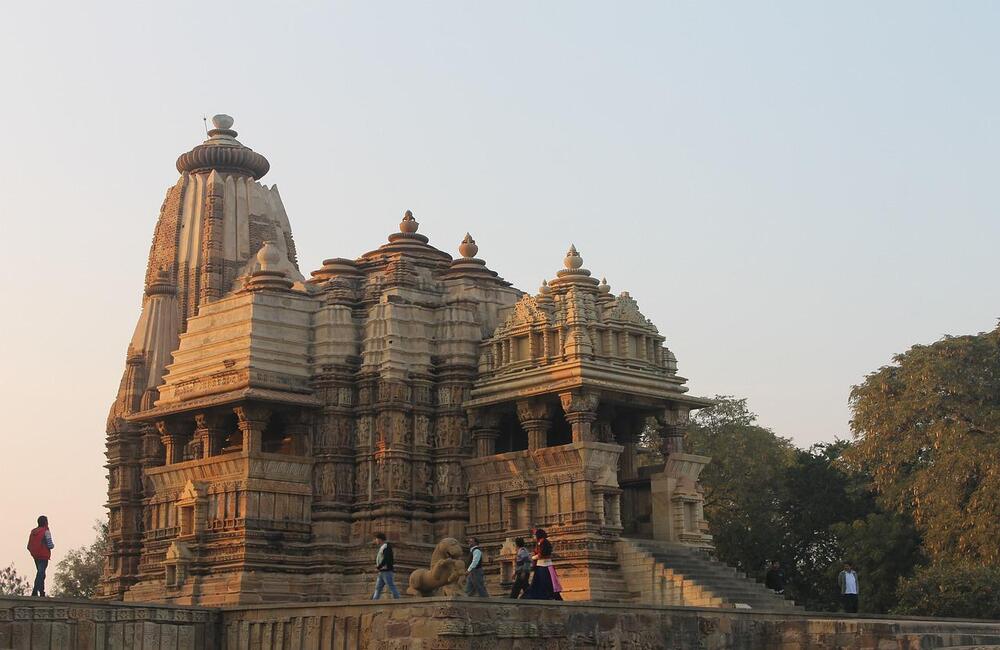 Built by the Chandela Dynasty between 950 and 1050 AD, Khajuraho Group of Monuments are quite popular among history and architecture lovers. These ancient temples, showcasing the brilliant Nagara style of architecture, throw light on the culture of the bygone era and leave spectators in awe. The Khajuraho complex, which is in the Chhatarpur district of Madhya Pradesh, is famed for housing the largest group of mediaeval Hindu and Jain temples in India. Khajuraho Group of Monuments was also recognised by UNESCO as a World Heritage Site in 1986.
Although these temples are mostly popular for some unique erotic sculptures, it is interesting to note that these sculptures make up only about 10% of the carvings on the temple complex. The rest of the sculptures showcase the life of common people during those times, such as potters, farmers, musicians and women. The exceptional craftsmanship and splendid demonstrations of the sculptures make these temples the finest masterpieces of Indian art, something you will not find anywhere else in the world.
8. Spend a few days in the wettest town in the world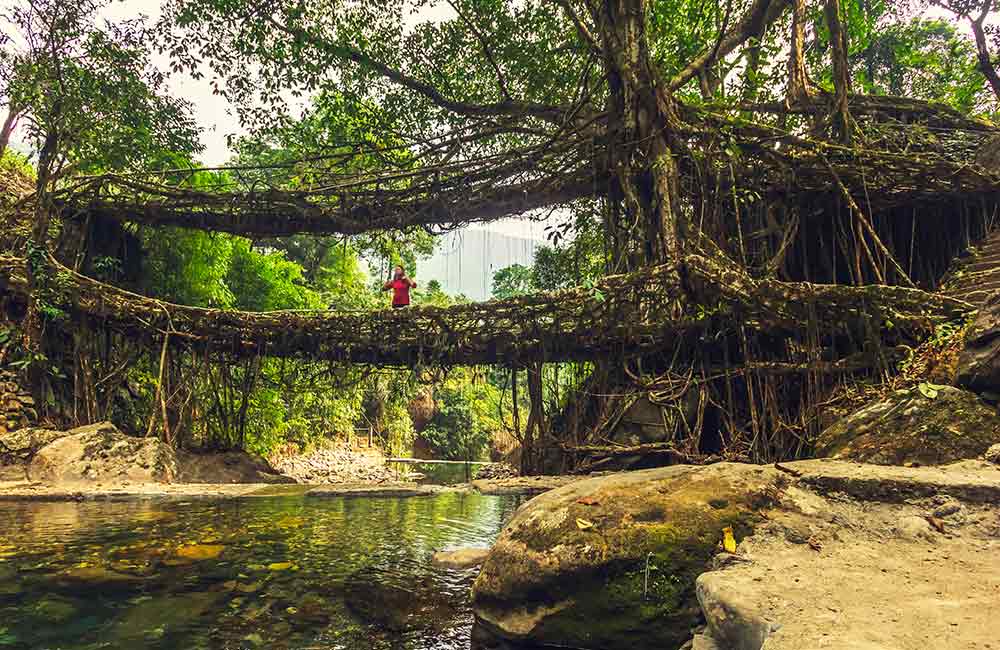 Located in the north-eastern part of India, Mawsynram, a small hamlet in Meghalaya, is famous for being the wettest town in the world. It is located 60 km from Shillong and is known for its lush green landscape, perennial waterfalls and crystal-clear streams. What's interesting about this small town is that it receives an average of about 465 inches of rainfall every year. Hence, spending a few days in the wettest place in the world is a unique experience altogether.
The rains here are so powerful that the locals need to use a thick layer of grass to soften the sound of rain falling on the roofs. The best time to visit Mawsynram is between September and November. The place receives less rainfall during these months and the weather is quite pleasant. However, if you want to experience the fury of rains in Mawsynram, plan a trip during the monsoon season.
9. Enjoy trekking in the Himalayas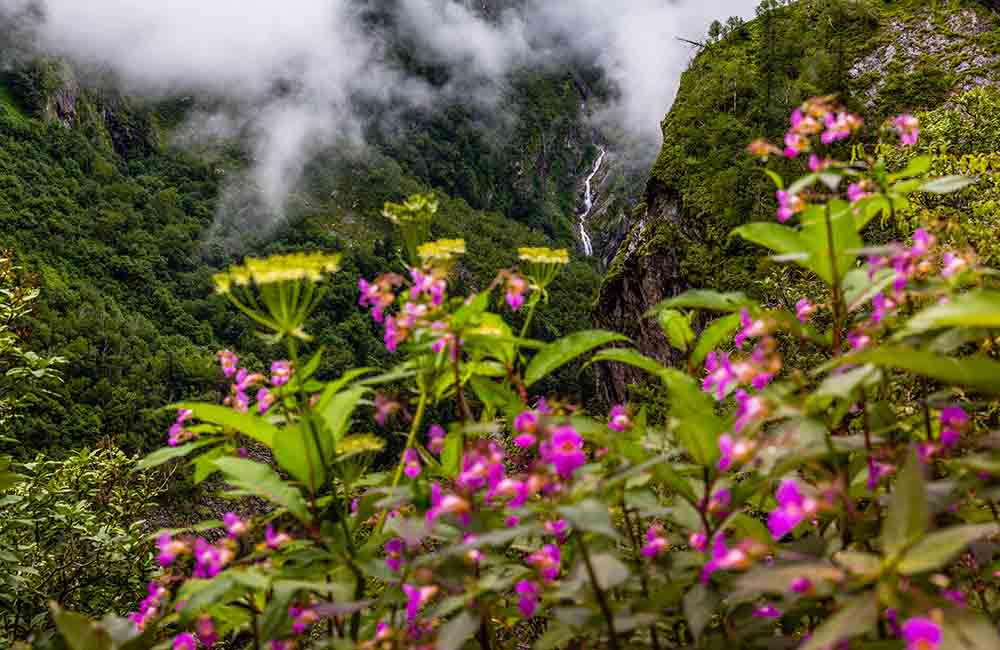 This is yet another amazing experience that you can have only in India. Trekking in the Himalayas is a different level of fun and adventure. These snow-capped mountains have multiple trekking routes of varying difficulty levels for amateur and experienced trekkers. While Brahmatal Trek, Phulara Ridge Trek and Valley of Flowers Trek are counted among the easy ones, Annapurna Base Camp Trek, Rupin Pass Trek and Kashmir Great Lakes Trek are of moderate difficulty. Goecha La Trek, Everest Base Camp Trek and Kedaltal Trek are some of the difficult trekking routes in the Himalayas.
The treks here offer mesmerising views of huge mountain peaks, flower-covered meadows, lush green forests and gushing streams, much to the delight of nature lovers. And if you are an adventure buff who enjoys adrenaline-pumping activities, a trek in the Himalayas will prove to be a soul-satisfying experience.
10. Meet the unique tribes of Northeast India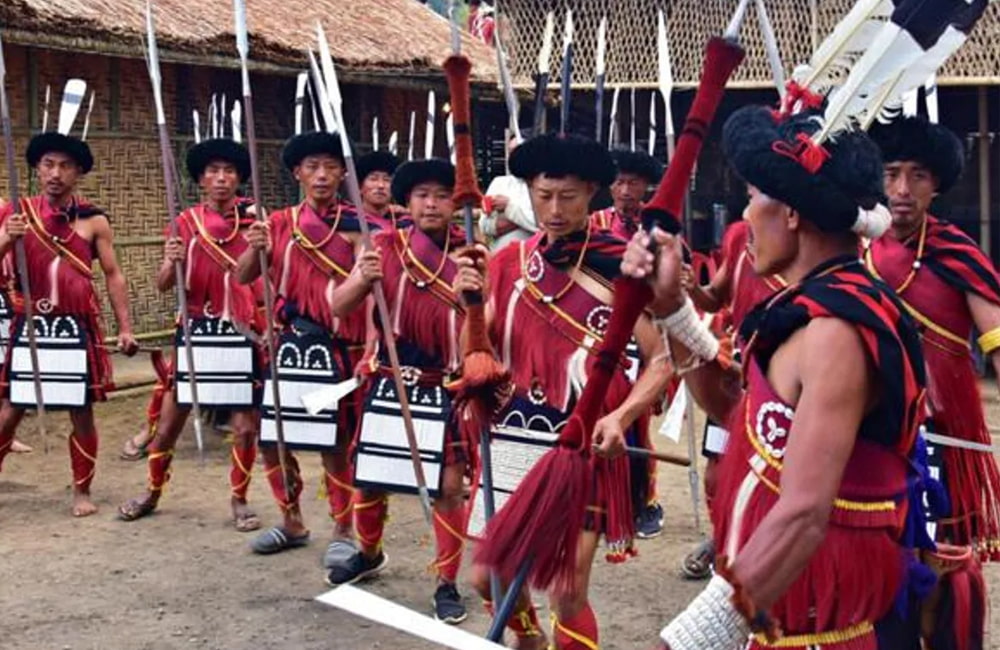 Northeast India is home to over a hundred tribes, each boasting its own unique culture and ethnicity. The region has certain areas that have been isolated from the rest of the world for ages. Hence, travelling to these untouched and undiscovered tribal lands and interacting with some of the oldest and most popular surviving tribes are things that you can experience only in India.
Some of the tribes that this region is home to, include Khasi, Kuki, Garo, Sumi, Bhutia, Bodo, Deori, Apatani, Adi and Angami. While some are known for their colourful and unusual traditional dresses and ornaments, others boast uncommon cultures and rituals.
Now that you know about the various and unique travel experiences in India, make sure you plan your future trips accordingly. When there are so many unusual and amazing things to experience in the country, visiting only regular destinations every time makes no sense. However, whenever you're planning a trip, remember to book flight tickets and hotel rooms in advance. This will save you a lot of money and end-minute hassles too.