India, widely known for various faiths and spiritual practices, is counted among the most religious countries in the world. Our nation is peppered with places of worship, such as temples, gurdwaras, churches and mosques, that attract pilgrims and tourists from across the globe. When it comes to the temples in India, the country reportedly houses over two million shrines and the number increases substantially every year. While most temples in the country are usual places of worship, you will find some unusual and mysterious shrines built based upon unique and unfamiliar belief systems. These temples, with unconventional deities, are often associated with strange stories or myths not many people know. And this is what piques the curiosity of both locals and tourists.
Here's a look at 10 unique and unusual temples in India, the history and rituals of which will leave you amazed.
1. Bharat Mata Temple, Varanasi, Uttar Pradesh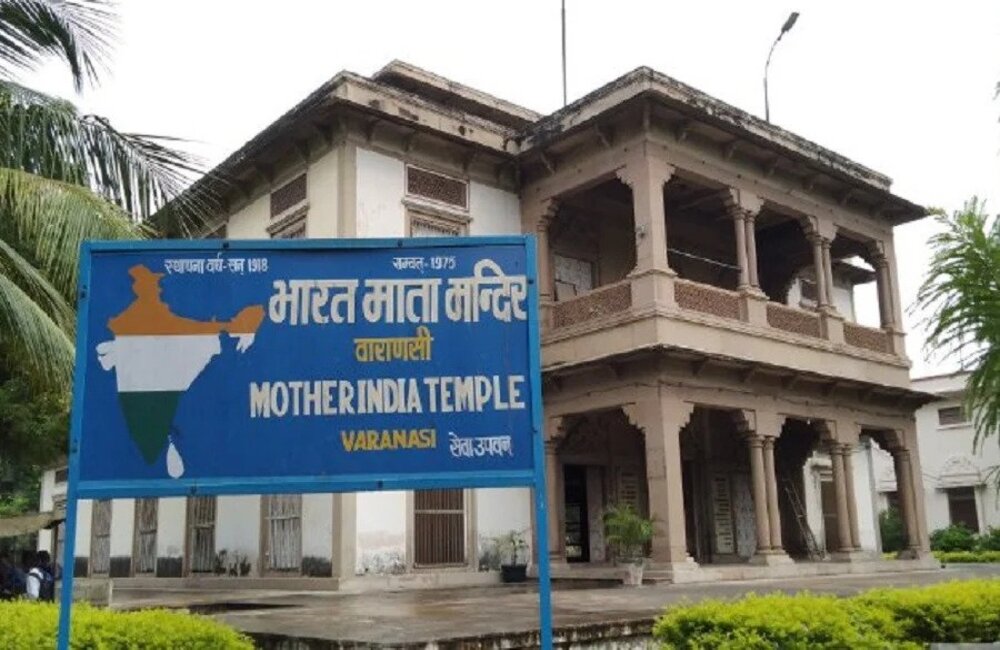 Dedicated to Mother India, Bharat Mata Temple in the holy city of Varanasi is one of the most unusual temples in the country. The shrine, which is in Mahatma Gandhi Kashi Vidyapeeth Campus, predates independence. It was built in 1936 by the freedom fighter Babu Shiv Prasad Gupta and inaugurated by Mahatma Gandhi. The temple is a tribute to the fearless freedom fighters of India who fought, struggled and sacrificed their lives to free our country from British rule.
Bharat Mata Temple has no idols of gods and goddesses. Instead, it houses a map of undivided India on the floor, portraying the dream of the freedom fighters. This map was constructed before independence, so it consists of Pakistan, Afghanistan, Baluchistan, Myanmar and Bangladesh as well. Created keeping minute details in mind, the map showcases vast plains, mountain peaks, water bodies and plateaus, intricately carved out of marble. The best time to visit Bharat Mata Temple is on Independence Day or Republic Day when the water bodies on the map are filled with water and the land area is decorated with flowers.
Temple Timings: 9:30 AM to 8:00 PM; every day
2. Karni Mata Temple, Deshnoke, Rajasthan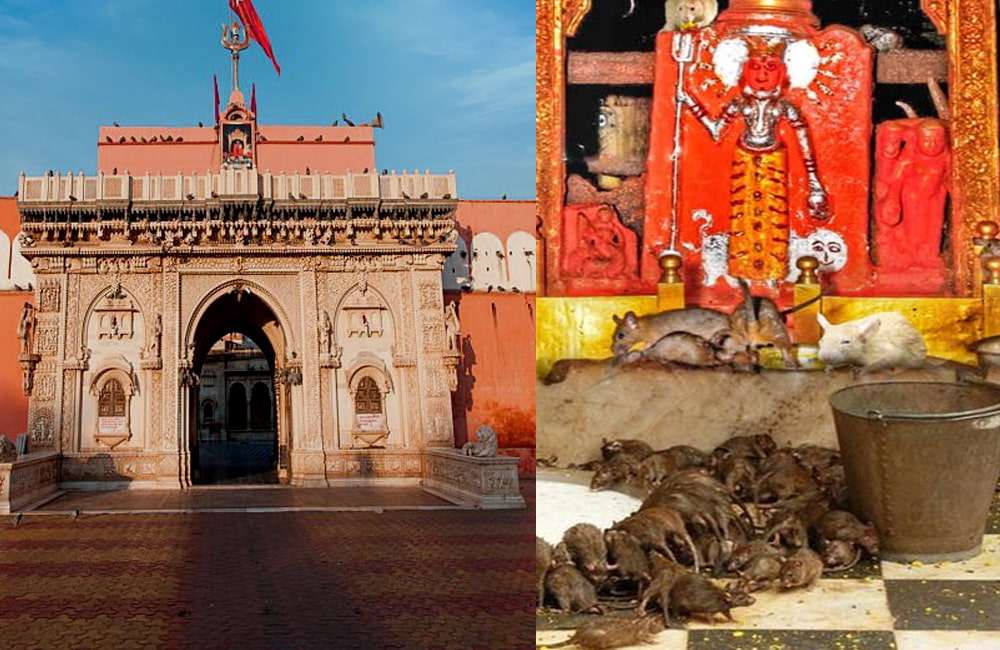 Popularly known as the Temple of Rats, Karni Mata Temple is undoubtedly a unique one in India. This marble structure, boasting Mughal-style architecture, was built in the 20th century by Maharaja Ganga Singh of Bikaner. The shrine is dedicated to Karni Mata, an incarnation of Goddess Durga, who was a Hindu warrior sage in the 14th century. The temple houses a 75 cm tall idol of Karni Mata and her sisters in the inner sanctum.
What's unusual about this temple is that it is inhabited by over 25000 rats that move around the temple complex freely. White rats are considered sacred here; it is believed that the white rats in the temple are incarnations of Karni Mata and her sons. When you visit the temple, you can see these small creatures coming out from the gaps in the floor and walls. And that's not all, consuming the foods nibbled on by these rats is deemed holy by the locals. Devotees are often seen offering milk, sweets and other edibles to these little creatures. What's even more surprising is that although so many rats move around freely in the temple, no case of plague has been ever reported here.
Temple Timings: 4:00 AM to 10:00 PM; every day
3. Aeroplane Gurudwara, Jalandhar, Punjab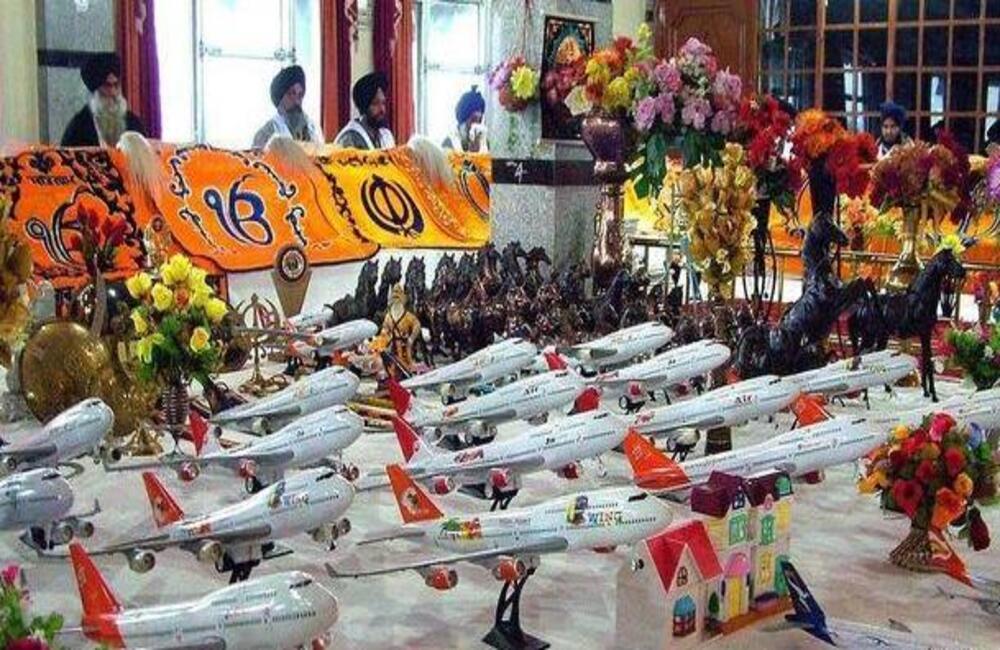 Aeroplane Gurudwara or Shaheed Baba Nihal Singh Ji Gurudwara is one of its kind in the country. This holy shrine is frequented by visa-seekers. It is believed that if you pray in this temple and offer a toy aeroplane, you will get your visa soon enough. No one knows who came up with this unusual idea of offering aeroplanes to the shrine. However, there is a story behind this strange belief among locals. Many years ago, a group of boys who were waiting for their visas offered toy aeroplanes at the gurudwara and prayed for the fulfilment of their wish to go abroad. And their wish was granted! Since then, the shrine is popularly known as Aeroplane Gurudwara or Hawai Jahaz Gurudwara. At the end of each day, the toy planes are collected and given to young children who come here to pay their respects as prasad.
Aeroplane Gurudwara was built around 150 years ago by Harnam Singh, a disciple of Baba Nihal Singh Ji. It houses the samadhi of Baba Nihal Singh and is a famous place of worship among locals and tourists.
Temple Timings: 5:00 AM to 8:00 PM; every day
4. Kal Bhairav Nath Temple, Ujjain, Madhya Pradesh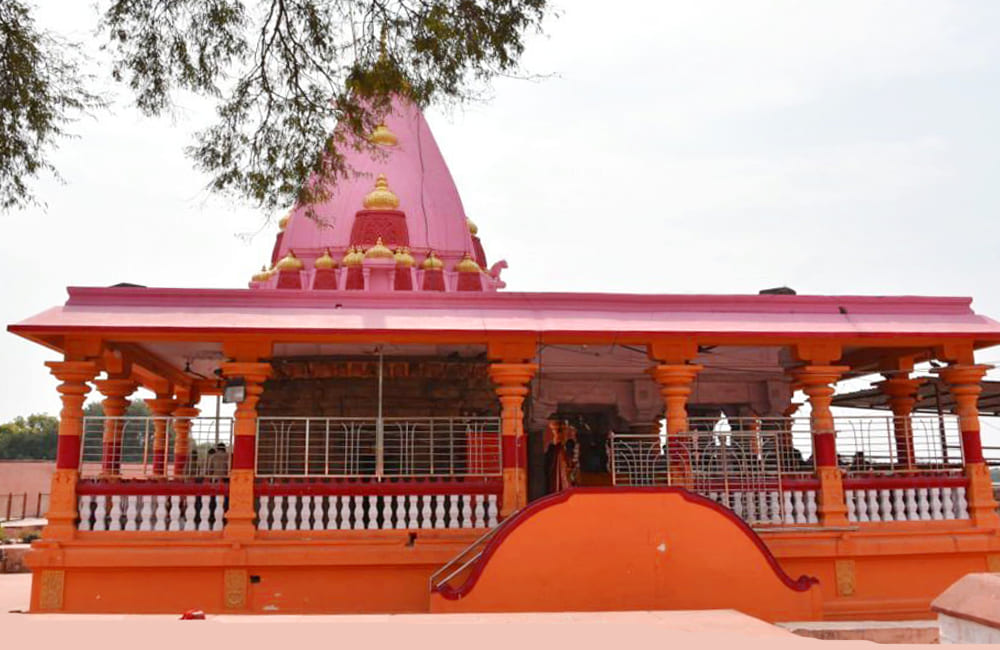 Located on the banks of Shipra River, Ujjain's Kal Bhairav Nath Temple is one of the holiest places of worship among the devotees of Lord Shiva. The temple is dedicated to Lord Kal Bhairav, the fierce form of Lord Shiva. He is also considered as the protector or guardian of Ujjain city. What's unique about this temple is that liquor is offered to the deity along with other things. It is also believed that the idol of Lord Kal Bhairav drinks liquor every time. The temple priest or pujari takes the saucer filled with liquor near the lips of the idol and the liquor starts to disappear. It is still a mystery as to where the liquor goes.
Thanks to the unique custom, the temple is frequented by devotees and tourists alike. After offering some liquor to the Lord here, the same is given as prasad to the people who visit the shrine. Another unique thing about this temple is that there are many shops selling liquor right outside the shrine.
Temple Timings: 5:00 AM to 7:00 PM; every day
5. Chinese Kali Temple, Kolkata, West Bengal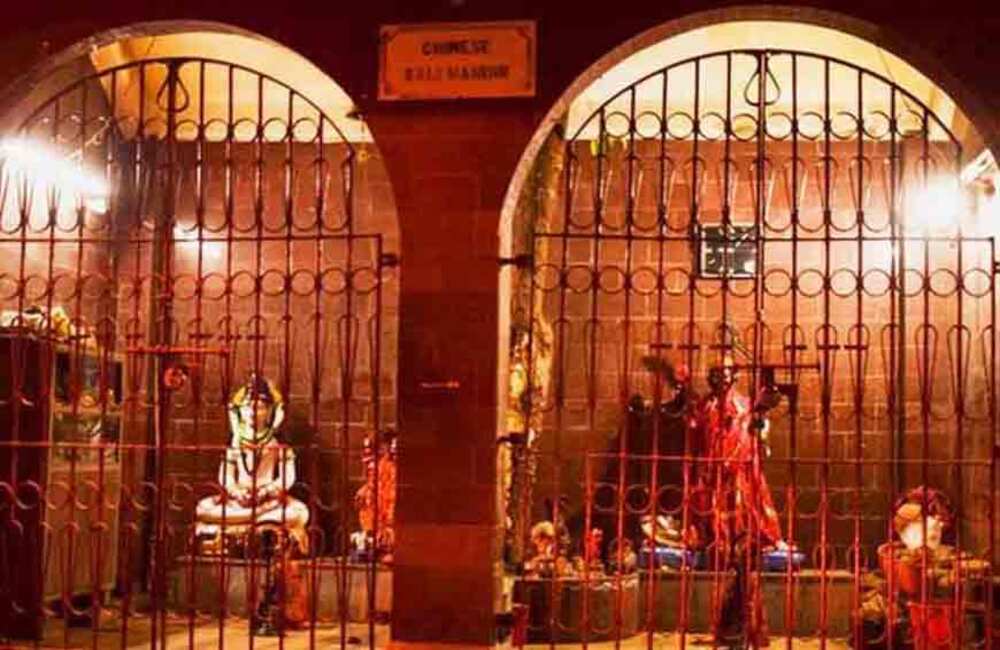 Located in the Tangra or China Town area of Kolkata, Chinese Kali Temple is a well-known shrine dedicated to Goddess Kali. When you visit the temple, it will look the same as any other temple of Goddess Kali in India. What makes it different from the other temples is the prasad that is offered here. The temple offers Chinese dishes, like noodles, sticky rice, chop suey and other such foods to Goddess Kali and the same is then distributed as prasad to the devotees. 
Chinese Kali Temple or Chinese Kali Bari was constructed in 1998 out of two granite stones that were worshipped by the locals for over 60 years. Along with the idol of Goddess Kali, the temple also houses an idol of Lord Shiva and another small idol of Goddess Kali. Although the temple priest performs pujas here as per Hindu rituals, he uses Chinese incense sticks and candles made of handmade paper during the aarti to keep away evil spirits.
Temple Timings: 5:00 AM to 2:00 PM and 5:00 PM to 10:30 PM; every day
6. Malanda Duryodhana Temple, Kollam, Kerala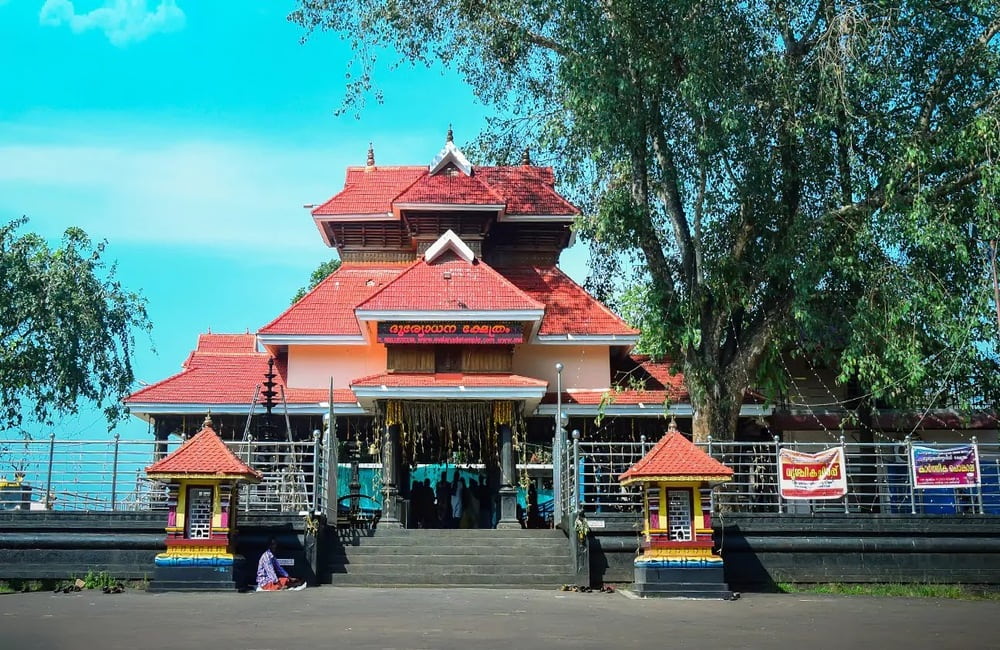 Despite being the main antagonist in Mahabharata, there is a temple dedicated to King Duryodhana in the Kollam district of Kerala. The most unusual aspect of this shrine is that it has no sanctum sanctorum or idol of the king. There is only a raised platform called Mandapam where the devotees can pray and meditate. If you are wondering why a temple is dedicated to an infamous king like Duryodhana, there is a story behind it.
Legend has it that when the Pandavas were in exile, Duryodhana went searching for them in the southern forests of Kerala. He reached Kollam district extremely thirsty and was offered water by an untouchable old lady of the Kurava caste. Duryodhana, who did not believe in the caste system, was touched by her hospitality. The Kuravas also offered him food and shelter for which Duryodhana was extremely grateful. He prayed for the wellbeing of the villagers and donated a large piece of agricultural land to them. The temple is built on the spot where he sat for prayer and meditation. To this day, the priest at the Malanda Duryodhana Temple hails from the Kurava community.
7. Visa Balaji Temple, Hyderabad, Telangana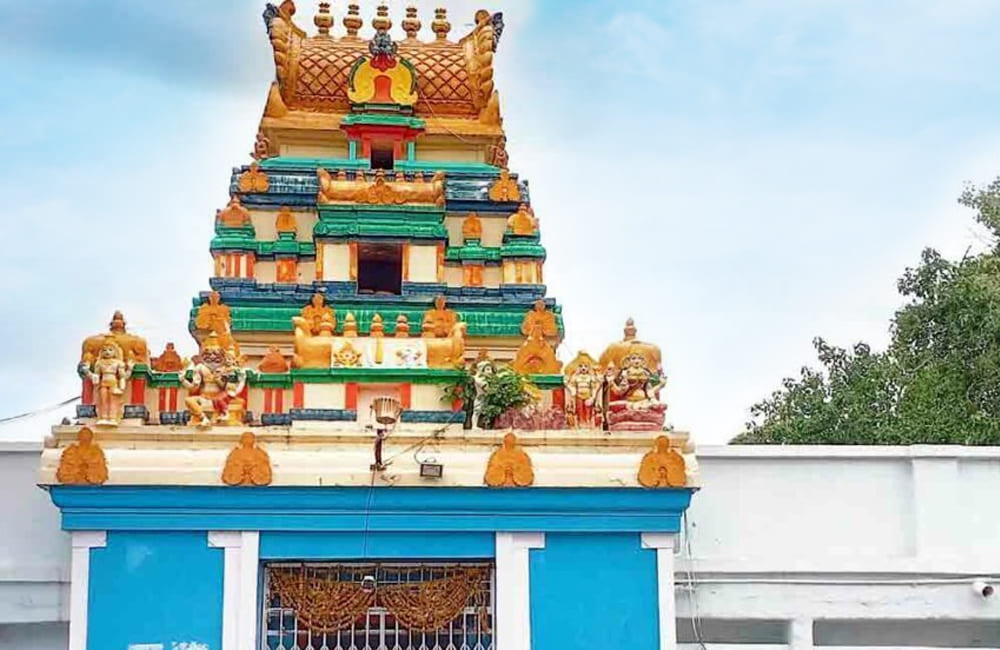 Situated in the beautiful village of Chilkur, on the banks of Osman Sagar Lake, Visa Balaji Temple or Chilkur Balaji Temple is yet another unusual temple in the country. It has the deity of Lord Balaji Venkateshwara and is frequented by devotees from across the country. The temple has a strange belief attached to it. As per locals, paying respects to Lord Balaji Venkateshwara here helps people get visas to the United States. However, they must follow certain rituals for the fulfilment of their wish. People waiting for their visas must offer prayers to Lord Balaji and take 11 parikramas or rounds of the inner shrine. Once they get their visas, they must return to the temple and take 108 parikramas of the shrine in gratitude.
Built around half a millennium ago, Visa Balaji Temple is one of the oldest temples in Telangana. However, the shrine gained popularity in the 1980s when a group of engineering students got visas to the United States after paying their respects at the shrine. The temple is now frequented by thousands of devotees and visa-seekers every day, and the numbers shoot up significantly during weekends.
Temple Timings: 6:00 AM to 1:00 PM and 4:00 PM to 6:00 PM; every day
8. Hidimba Devi Temple, Manali, Himachal Pradesh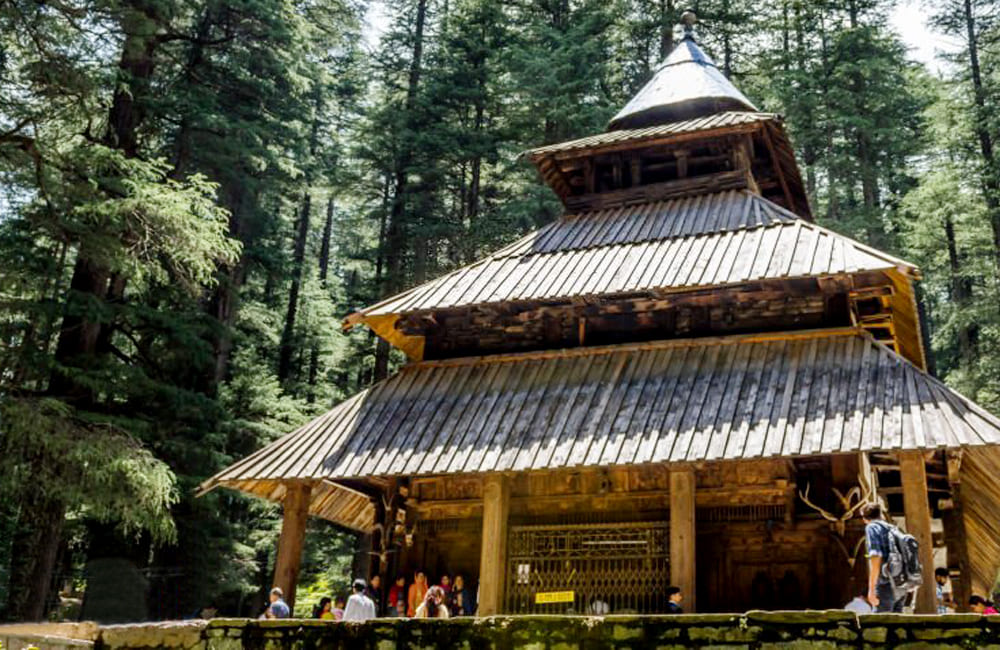 Hidimba Devi Temple is a famous shrine dedicated to Hidimba Devi, the wife of Bheema and mother of Ghatothkacha. The temple is surrounded by the beautiful hills of Manali and is known for its unique pagoda-style architecture. Constructed in 1553 by Maharaja Bahadur Singh, Hidimba Devi Temple is made entirely of wood. The shrine has three square roofs covered with multiple timber tiles and a cone-shaped roof on top. There is no idol in this temple but a rock in the sanctum sanctorum. According to locals, the rock is placed where Hidimba Devi sat for meditation.
There's an interesting story behind this temple. Hidimba, who was born in a rakshasa family, married the second Pandava brother Bheem after he killed her brother Hidimb to save the villagers from his torture. After Bheem and the other Pandavas left Manali, Hidimba Devi stayed back with their son Ghatotkacha to take care of the kingdom. Some years later, Hidimba Devi left the throne to Ghatotkacha and started meditating in the forest to shed her demoness identity. Her prayers were answered after several years of deep meditation and she was given the status of a goddess. The temple was built in the place where she meditated during her stay in the forest.
Temple Timings: 8:00 AM to 6:00 PM; every day
9. Om Banna or Bullet Banna Temple, Pali, Rajasthan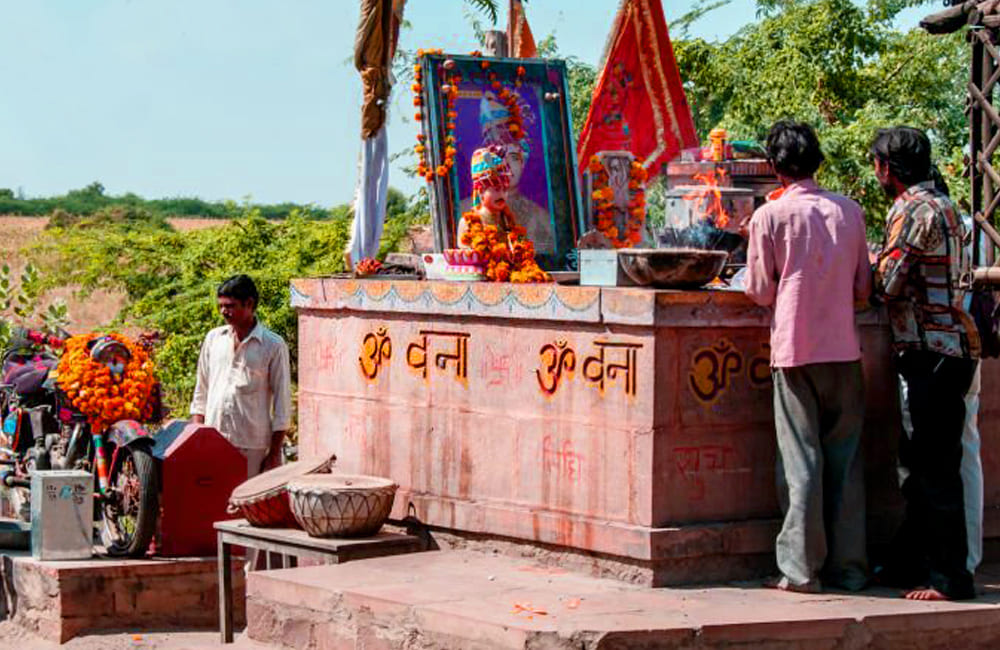 Rajasthan is a land of unusual temples; the state is dotted with some of the most unconventional temples in the country and Bullet Banna Temple is one of them. Om Banna or Bullet Banna Temple in the Pali district of Rajasthan is a unique shrine dedicated to a Rajput Thakur called Om Singh Rathore and his 350cc Royal Enfield Bullet bike. There is an interesting story behind this unusual temple.
As per locals, Om Singh Rathore met with an accident while travelling on his bike and he died on the spot. The police took his bike to the police station, but it went missing the next day. It was later found in the same accident spot. The police took it back to the police station, emptied the fuel tank and secured the bike with chains and locks. However, the bike went missing again and was found at the accident spot. This incident was nothing less than a miracle for locals and they started worshipping the bike. They even believe that the spirit of Om Singh Rathore protects travellers on the route. Locals crossing the route offer flowers, coconuts, sweets, red thread, vermillion and other things here and pray for a safe journey.
Temple Timings: 6:00 AM to 9:00 PM; every day
10. Devaragattu Temple, Kurnool, Andhra Pradesh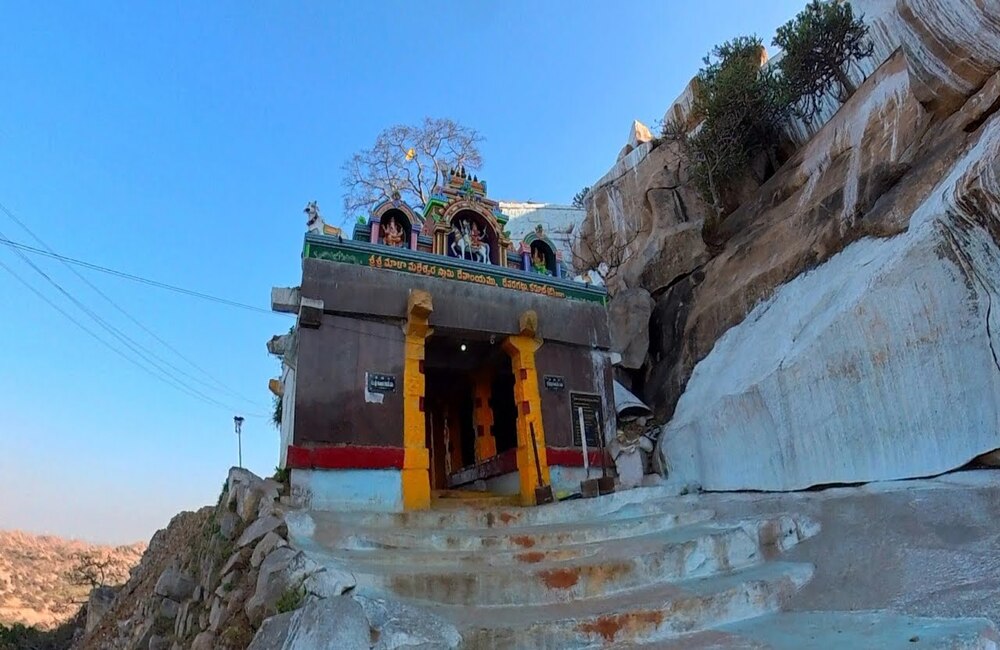 Located in the Kurnool district of Andhra Pradesh, Devaragattu Temple is one of the most unusual temples in India. The shrine, which is also known as Mala Malleswara Swamy Temple, follows a unique lathi ritual during the Banni festival procession held on Dussehra. Many surrounding villages participate in this popular tradition by dividing themselves into groups.
The tradition starts with the priest performing Ganpati pooja, kankana dharana (tying of holy threads around the wrist of the bride and bridegroom) and nischitartham (engagement) of Lord Mala Malleswara Swamy with Goddess Parvati. The presiding deities are then carried by a group of people, while others carry long sticks and flaming torches. They dance to the drumbeats and start the tradition of stick fight. The participating groups of people compete to carry the idols of the presiding gods to their villages and use sticks to attack and defend themselves in the process. Hence, injuries, bloodshed and even death are common during this tradition. The victorious group takes the idols to their village and performs pujas before returning them to the shrine. Despite several attempts to put an end to this strange and unsafe tradition, it continues to be an important part of the temple. 
Temple Timings: 4:00 AM to 10:00 PM; every day
All in all, India is home to many unusual and mysterious temples that attract the curious-minded. Apart from the ones mentioned above, you can explore Sonia Gandhi Temple, Whiskey Devi Temple, Channapatna Dog Temple, Munch Murugan Temple, Kodungallur Bhagavathy Temple and Nishkalank Mahadev Temple. Although unique and unusual, devotees have complete faith in these temples and their deities. The mysterious stories or magical history associated with these temples add to the appeal. So, keep an open mind and make it a point to visit at least some of these for a never-before spiritual experience.