When you hear about Pondicherry, your mind probably conjures images of unspoilt beaches, quaint French-colonial architectures, churches, and of course, Sri Aurobindo Ashram. But did you know that the French Capital of India has much to offer in terms of culinary delights? If you are a foodie especially, you are in for a treat, as Pondicherry is known for some mouth-watering dishes that are hard to resist! Be it South Indian delicacies or French cuisine, the cafes and restaurants in Pondicherry serve them all. Most importantly, they boast picturesque environs to add to your gourmet experience.  
If you are planning to visit this charming union territory in the future, make sure you treat your taste buds to at least some of these 12 delicacies.
1. Sandwiches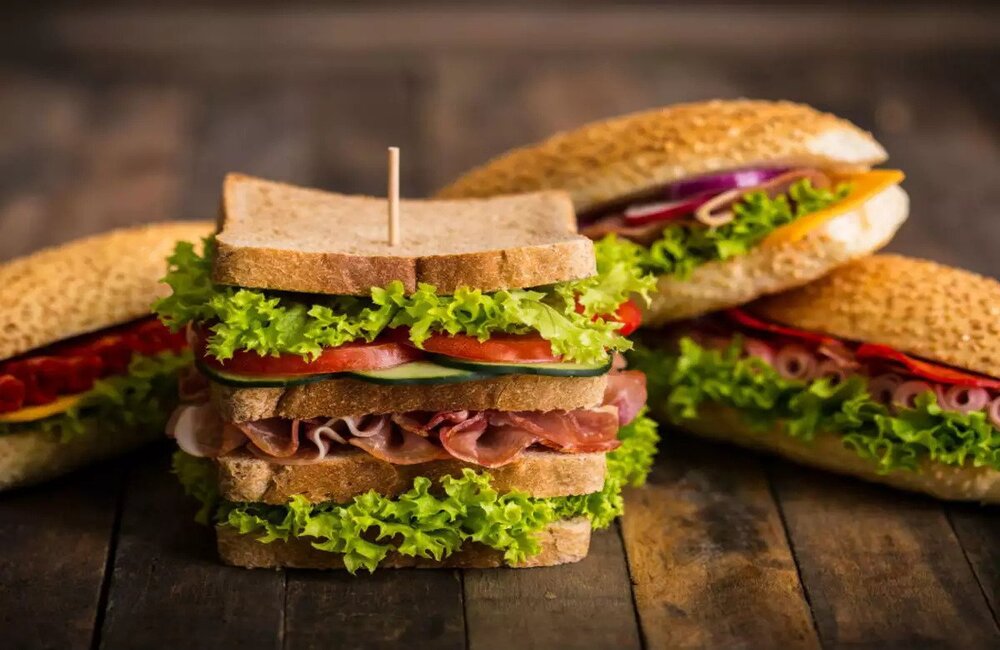 Although they sound simple, the different variations of sandwiches available in Pondicherry is what makes them a delicacy here. These lightly grilled sandwiches with cheese, mayo and other fillings of your choice, are too hard to resist. From pizza cheese grilled sandwich and pasta paneer mayo grilled sandwich to double omelette mushroom mayo grilled sandwich and tandoori chicken grilled sandwich, the options here are aplenty. What's more, you can try some desi-style sandwiches on the beach road here; they are lip-smacking. 
Best Place to Try:
Le Café, Promenade, Near Gandhi Statue
2. Mutton Rolls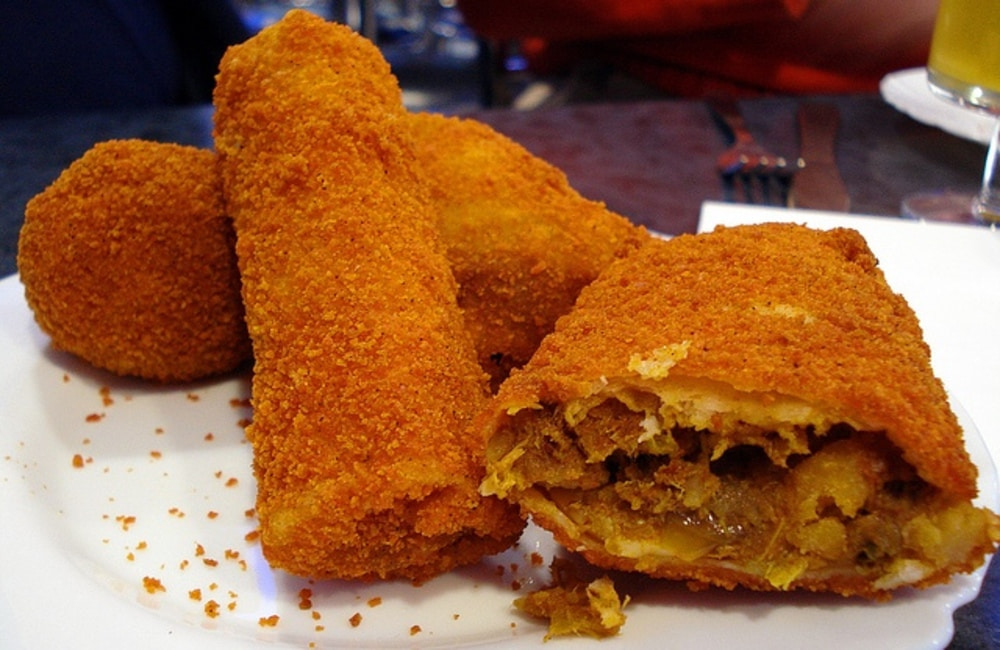 If you are a meat-eater, you can't miss the scrumptious mutton rolls in Pondicherry. These amazing rolls are prepared with slender pieces of stir-fried spiced mutton that are rolled into a paratha. They are available along the popular streets of Pondicherry, so you can quickly grab one while touring the city. Worried about the hygiene part? Well, street foods in Pondicherry are clean, delicious and safe for all. We can confidently say that mutton rolls are among the best street foods in Pondicherry. 
 Best Place to Try:
 3. Quiche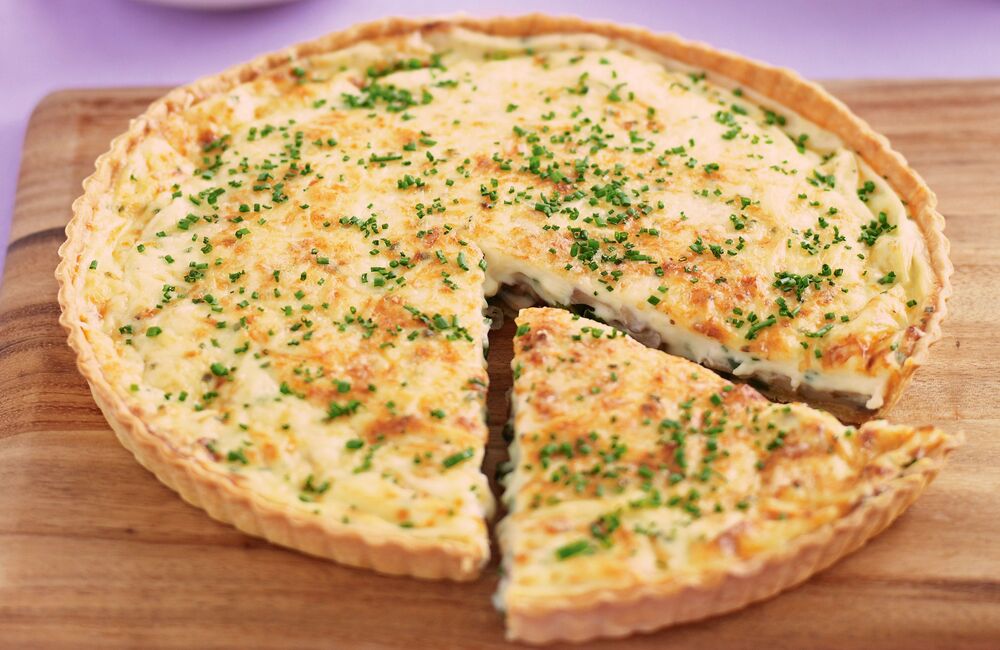 Quiche, a delicious French tart filled with egg custard and small amounts of cheese, fruits, vegetables, mushrooms, meat and seafood, is one of the most popular French foods in Pondicherry. This open bake dish is available in a range of varieties, so you can easily take your pick. Here's something all quiche lovers will vouch for – this palatable dish is a great treat, whether it's served hot or cold. It is available in many cafes around Pondicherry, so you should try some during your city tours. 
Best Place to Try:
Baker Street, MG Road Area
4. Spinach Crepe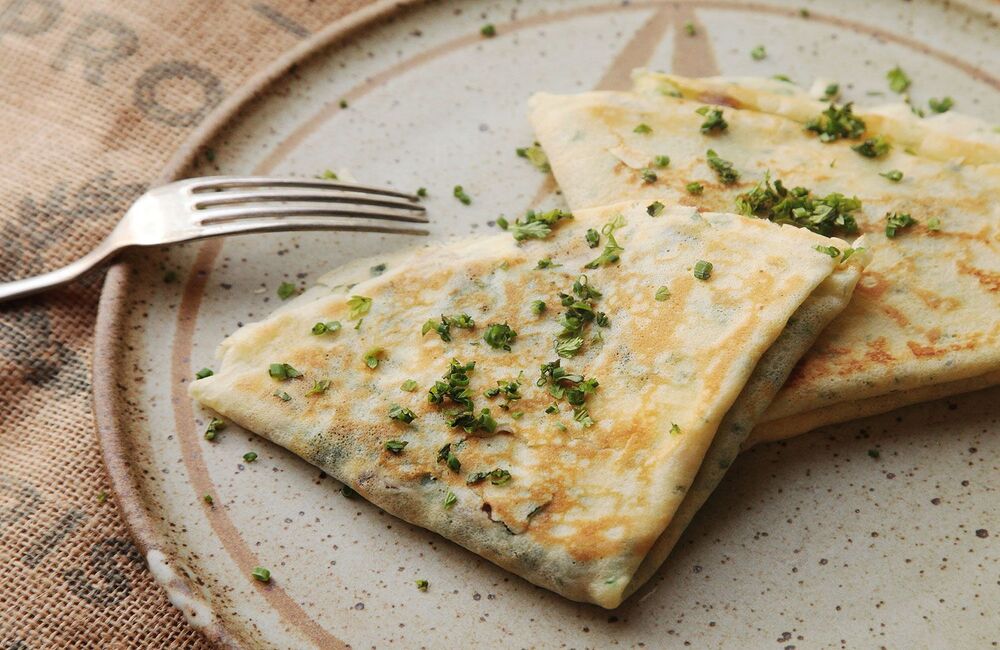 Another amazing French delicacy in Pondicherry is the healthy and appetising spinach crepe. The dish is composed of a cheesy flatbread filled with spinach, spinach sauce, mushrooms, pre-cooked meats and spices, and topped with creamy mushroom pieces and feta cheese. The best restaurants in Pondicherry serve both vegetarian and non-vegetarian varieties, so you can relish the one you prefer with some refreshing fruit beer or any other beverage of your choice. 
Best Place to Try:
Check out the hotels in Pondicherry for your next trip
5. Pesto Chicken Pizza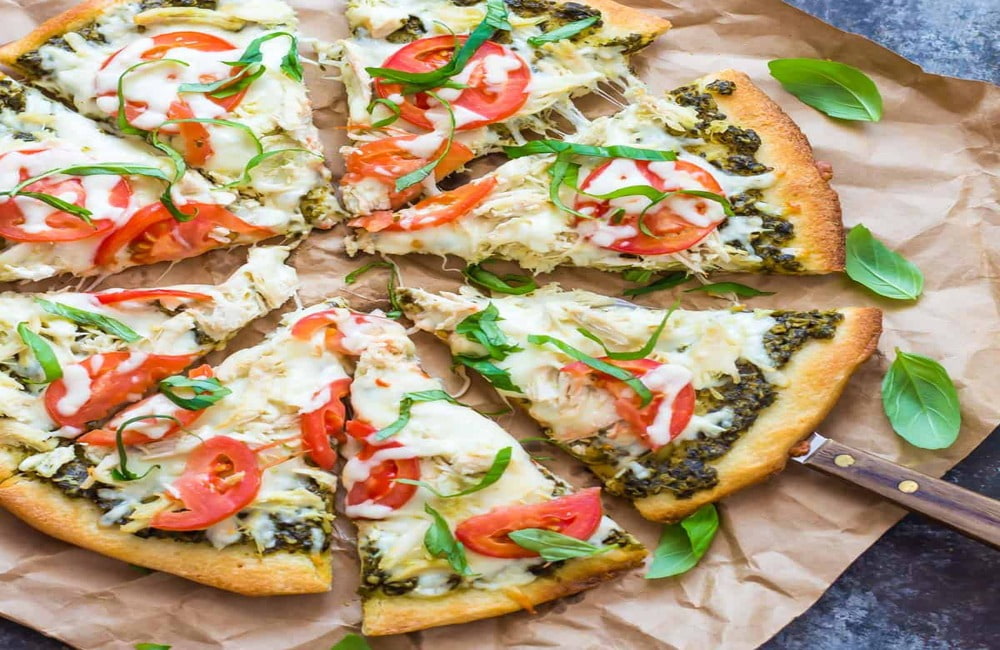 If you love the nutty and herby flavour of pesto sauce, you ought to try the delectable pesto chicken pizza in Pondicherry. Prepared in wood-fired brick ovens, these evenly cooked flavoursome pizzas are an absolute delight for connoisseurs. The pizza is topped with pesto sauce, basil leaves, olives, meat chunks and lots of parmesan cheese. And in case you prefer a thin crust pizza, the ones prepared with buttermilk and lip-smacking buffalo chicken are just right for you. 
Best Place to Try:
New Farm Fresh, White Town
6. Idli Sambhar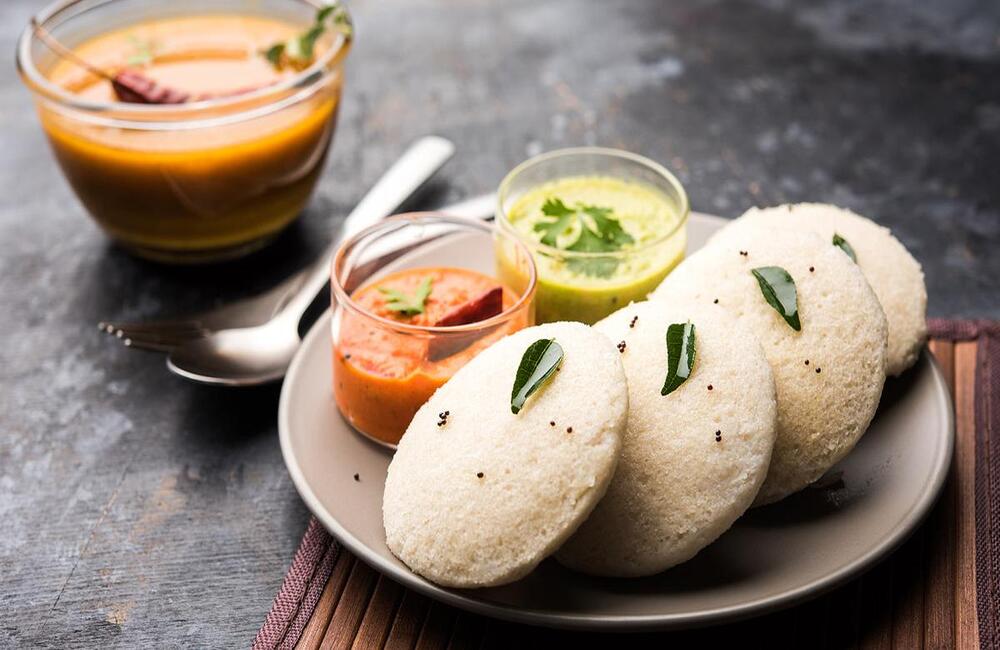 Every South Indian cuisine lover knows how delicious a simple idli–sambhar dish can be. The soft and steamed idlis are served with spicy and flavoursome sambhar, coconut chutney and other accompaniments. The best thing about the delicacy is that you can enjoy it at any time of the day. And even if you are a fitness freak, you can gorge on some extra portions of this low-calorie delicacy without worrying about putting on extra pounds. The restaurants in Pondicherry have different varieties of idlis on their menus, including steamed idlis, stuffed idlis and fried idlis. Hence, relishing different types is a must if you love idlis. 
Best Place to Try:
Idli & Idiyappam, MG Road
7. Soybean Dosa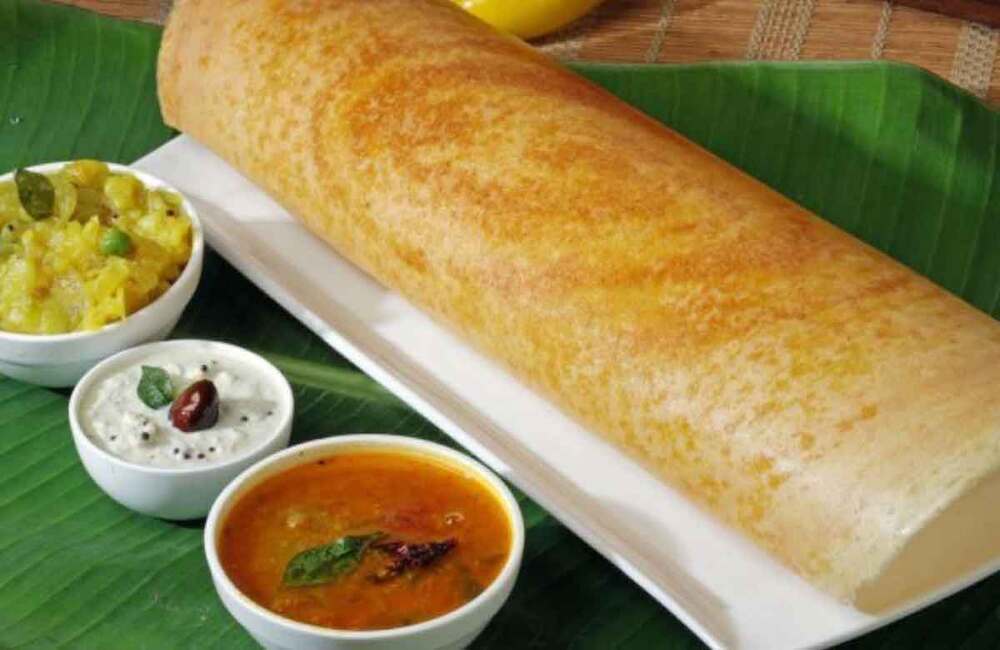 Besides being a protein-rich option for the health-conscious lot, soybean dosa is a popular breakfast item in Pondicherry. And just like most South Indian delicacies, soybean dosa is available at pocket-friendly prices. The dosa batter contains a certain proportion of soybean paste, while the other ingredients remain the same. It is packed with nutrients and is quite palatable. Best enjoyed with sambhar, coconut chutney and filter coffee, soybean dosa is one of the best foods in Pondicherry for people of all ages. 
Best Place to Try: 
Surguru, Sardar Valabhai Patel Marg , Heritage Town
8. Bondas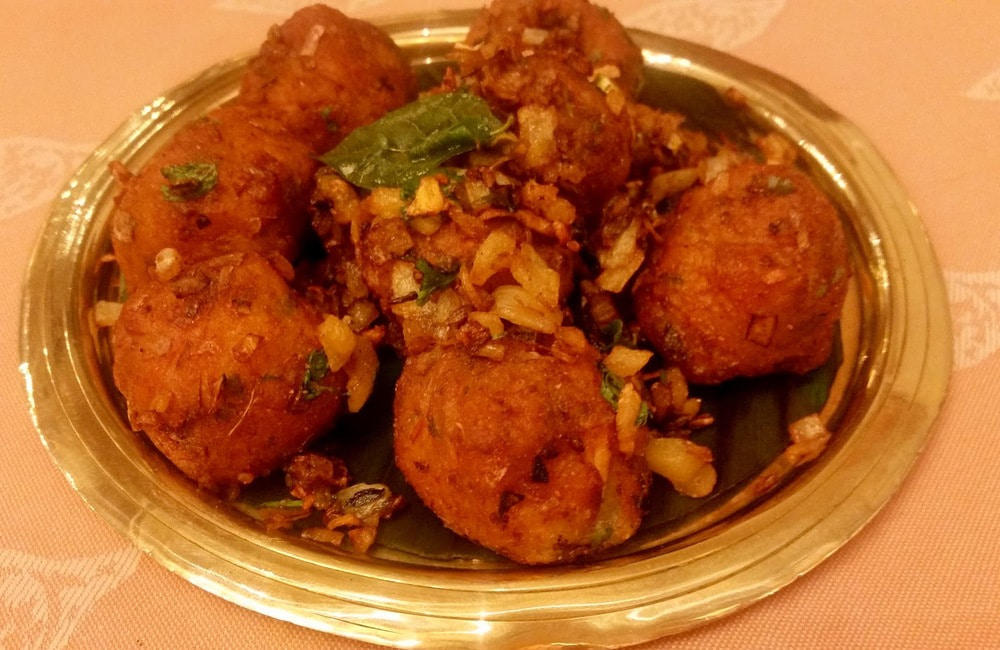 If you find yourself craving some lip-smacking street food in Pondicherry, bondas are what you must try. The bondas here are prepared in a special way with a mixture of mashed potatoes, peas, vegetables and spices. The small ball-shaped fritters are then coated with chickpea flour batter or dosa batter and deep-fried until golden brown. If you are looking for non-vegetarian options, you can choose from chicken, fish, beef and prawn bondas. Served with sweet and spicy chutneys, bondas are counted among the best street foods in Pondicherry. 
Best Place to Try:
9. Pani Puri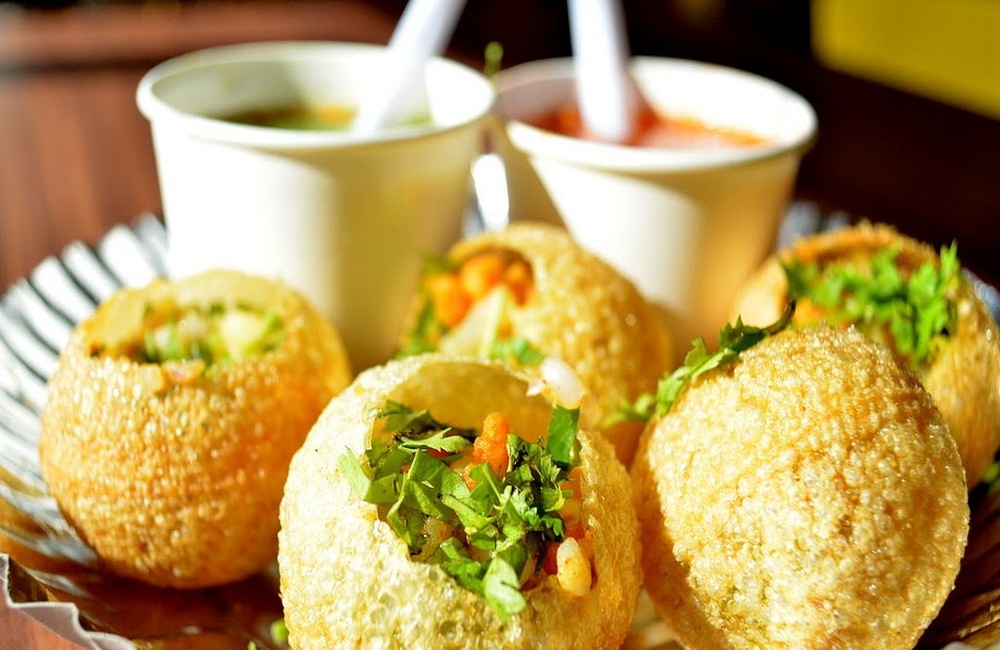 Say street food and the first thing that comes to mind is pani puri. And just like any other town or city in India, pani puris are popular in Pondicherry as well. The crispy puris filled with mashed potatoes, onions and tangy water are perfect for any time snacking. If you happen to see a crowded pani puri stall while touring the city, make sure you try some right there. 
Best Place to Try:
Lal Bahadur Shastri Street
10. Khow Suey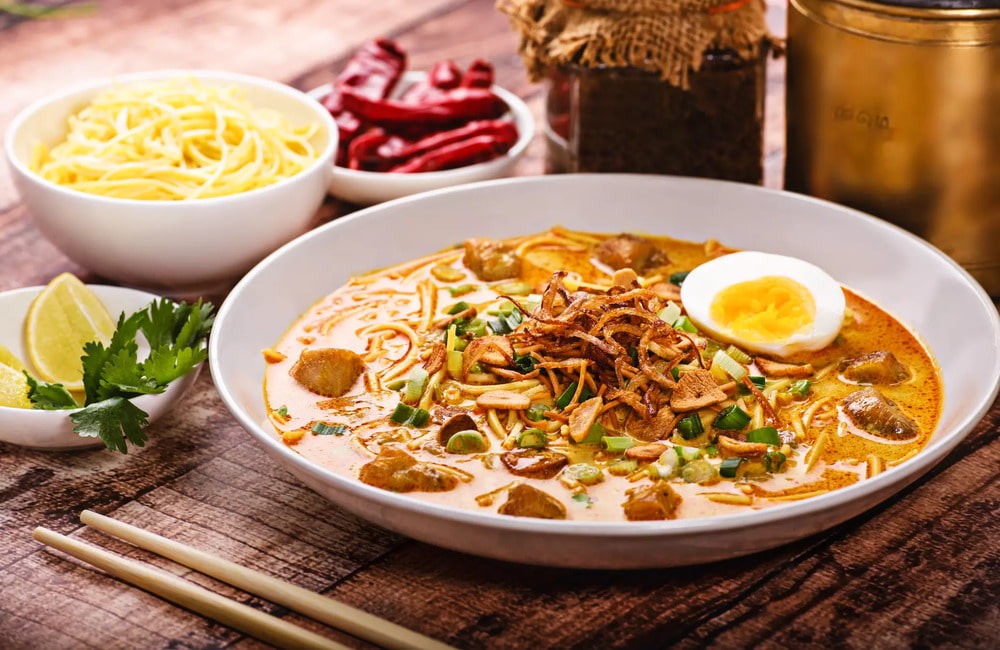 When it comes to enjoying a wholesome and satiating meal in Pondicherry, khow suey is a wonderful option. This Burmese curry, which is available in both vegetarian and non-vegetarian avatars, is a popular street-side delicacy among both locals and tourists. It is prepared with coconut milk, vegetables and spices and served with either rice or noodles. The garnishing of fresh herbs and crispy noodles add to the flavour of the dish and make it a must-try. Meat lovers can opt for a non-vegetarian curry with rice or noodles. All in all, khow suey is a perfect bowl of happiness for foodies. 
Best Place to Try:
11. Pondy Moussaka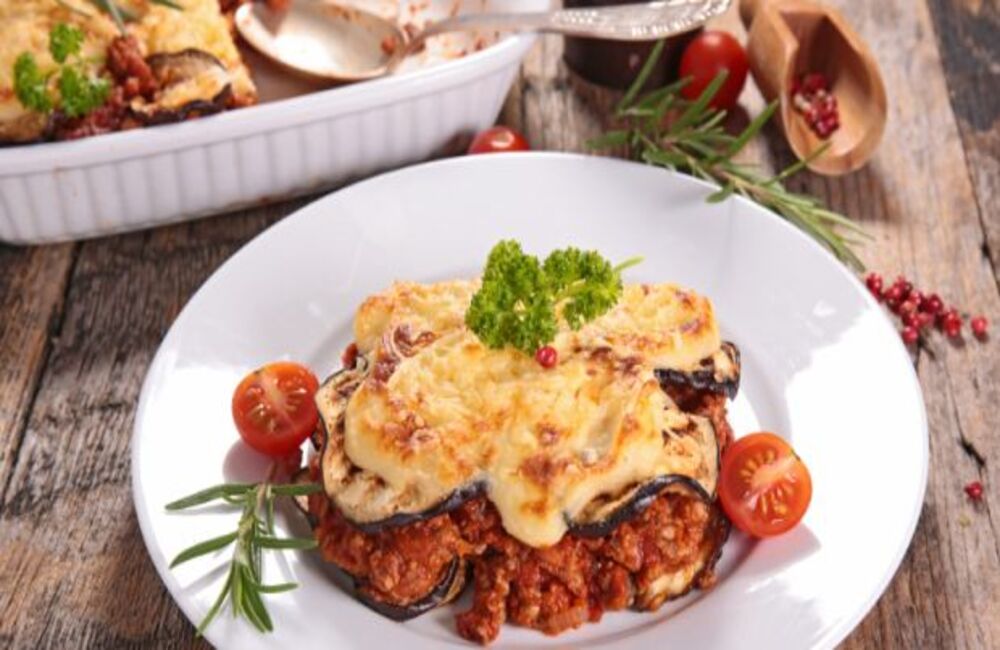 If you love trying different cuisines, you can't give the exotic Pondy moussaka a miss. Moussaka is a traditional, layered Greek dish prepared with fried eggplants, deep-fried potatoes, tomato paste, onions, garlic and other ingredients. Some of the best restaurants in Pondicherry serve moussaka with steamed rice, sautéed vegetables and red wine, making it a perfect option for lunch or dinner. And once you try this amazing dish, you are sure to come back for more. 
Best Place to Try:
Satsanga Restaurant, White Town
12. Pineapple Sheera and Medu Vadas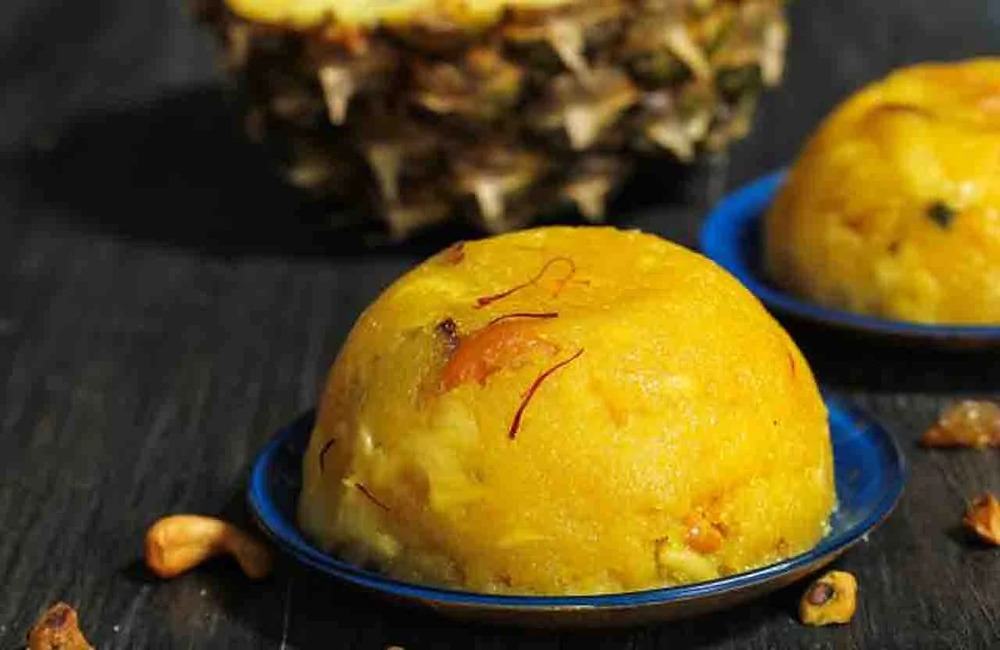 Apart from idlis and dosas, the medu vadas served in different restaurants around Pondicherry are must-haves. These appetising doughnut-shaped lentil fritters are soft from the inside and crispy on the outside. Although a popular breakfast item in South India, you can enjoy these fluffy vadas at any time of the day. Like other South Indian breakfast items, medu vadas are served with sambhar and coconut chutney. And if you find yourself craving something sweet, a bowl of pineapple sheera is all that you probably need. A hands-down favourite in Pondicherry, it is prepared with pineapple chunks or puree, semolina, clarified butter, sugar and saffron, and garnished with cashews, raisins and cardamom powder. And yes, it is just as delicious as it sounds! 
Best Place to Try:
Adyar Ananda Bhavan, White Town 
Apart from the 12 yummy dishes mentioned above, the best restaurants in Pondicherry also serve Multani Paneer Tikka, Keema Parathas, Chicken Satay, Prawn Risotto, Chicken Biryani and many other flavoursome foods to suit different palates. So, whenever you are in the city next, make sure you explore different eateries and relish some amazing cuisines. Don't forget the street foods through; they are both palatable and easy on the pocket.