Kolkata is a celebration of culture, cuisine and heritage. Its colonial-era architecture, museums and temples never fail to mesmerize visitors. The land of maach, mishit doi, and roshogolla equally fascinates travelers with its street markets, parks, nightclubs, and pubs. The city has so much to offer that you might feel a 2-day trip is inadequate to explore its varied attractions.
Fret not! With a bit of planning, you will be able to experience the best of Kolkata even in just two days. Here you go. 
DAY 1
8.30 am – 9.30 am: Enjoy a sumptuous breakfast at the famous Flurys at Park Street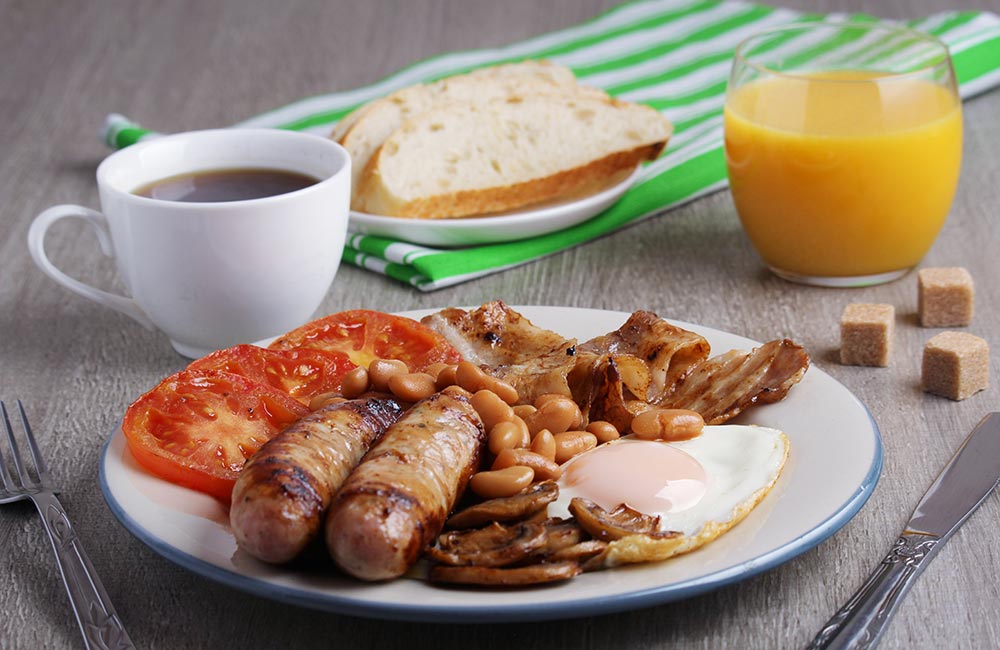 What can be a better way to start your Kolkata trip than by digging into a tempting breakfast at Flurys – the legendary tearoom at Park Street?
Timings: 7.30 am to 11.00 pm; every day
What to try: Flurys' English Breakfast, Flurys' Original Open Swiss Sandwich, Darjeeling Tea, Vienesse Coffee, Rum Balls, Peach Melba, etc.
After enjoying a leisurely breakfast, proceed towards Maidan – the Lungs of Kolkata – speckled with several attractions.
By road: 10 minutes' drive
By metro: Park Street to Maidan
10.00 am – 4.00 pm: Visit Victoria Memorial and other attractions near Maidan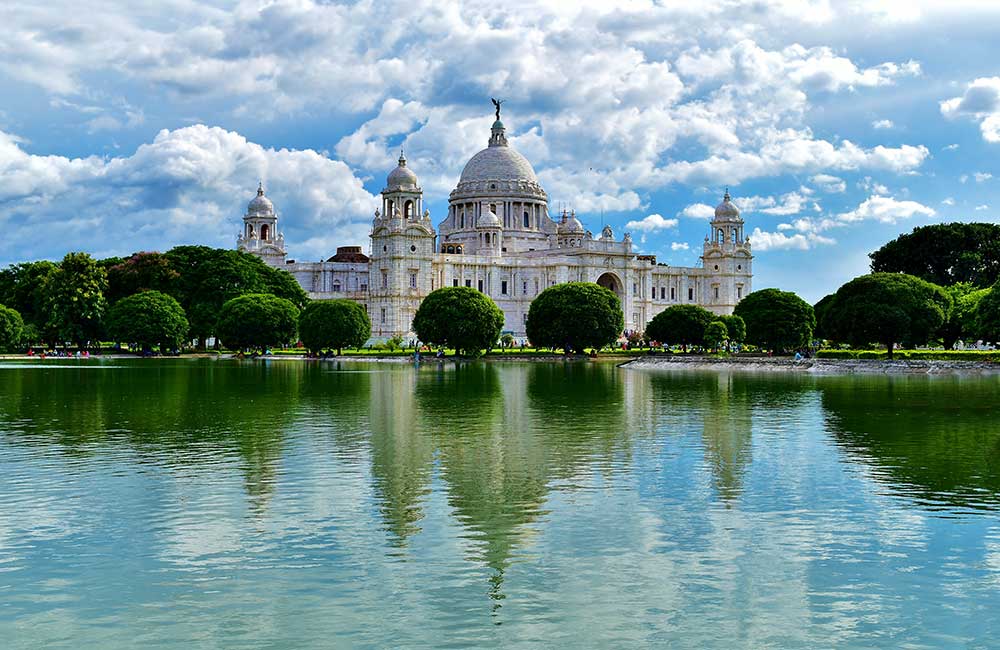 Set amidst lush green lawns, Victoria Memorial is a majestic memorial-cum-museum which is a fine symbol of the colonial legacy. More than anything else, this imposing structure made of white marble is an architectural splendor worth exploring.
Timings:

Museum – 10.00 am to 5.00 pm; closed on Mondays and national holidays
Gardens – 5.30 am to 6.15 pm; every day

Entry Fee:

Museum – ₹ 30 for Indians; ₹ 500 for foreigners; ₹ 100 for foreigners of SAARC countries
Gardens – ₹ 20 per person     
Now, continue exploring other attractions dotting the area. Since these are located close to one another, you can cover them on foot.
Things to do and see

Take a tram ride
Check out the statues speckled around Maidan
Get a glimpse of Eden Garden and Race Course
Explore St. Paul's Cathedral, Glorious Dead Monument, Rabindra Sadan, etc.
While exploring these tourist hotspots, do take out some time to have lunch at one of the restaurants in the area.  
Where to eat

King's Landing
Heshel Sutanuti
Maharaja
You can slow down for a few moments post-lunch and relax at Gorer Math, a green expanse in the neighborhood. By early evening, proceed to Prinsep Ghat.  
By road: 5 to 15 minutes' drive
4.15 pm – 6.15 pm: Capture the beauty of Prinsep Ghat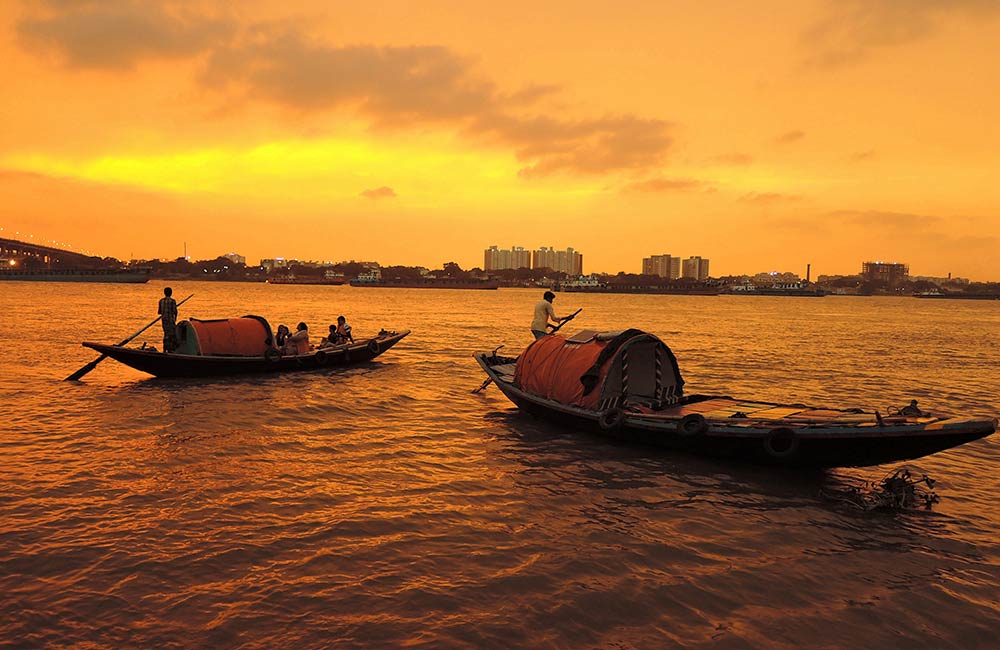 Located on the bank of the Hooghly River, Prinsep Ghat is one of the most romantic spots in Kolkata. The wonderful location and the serene river add to the appeal of this astounding structure adorned with exquisite Greek and Gothic inlays.
Things to do

Click some photos with Prinsep Ghat as the background
Watch a sunset over the Hooghly
Stroll along the serene riverfront
Taste some local snacks at the eateries and stalls near Prinsep Ghat
Enjoy a boat ride on the river
Catch breath-taking views of the illuminated Vidyasagar Setu
After experiencing the romantic side of the city, how about ending your first day on a happy and 'high' note? Head off to Park Street – the hip and happening hub of Kolkata.
By road: 15 minutes' drive
6.30 pm onwards: Head back to Park Street, do some shopping, and enjoy the night vibes of Kolkata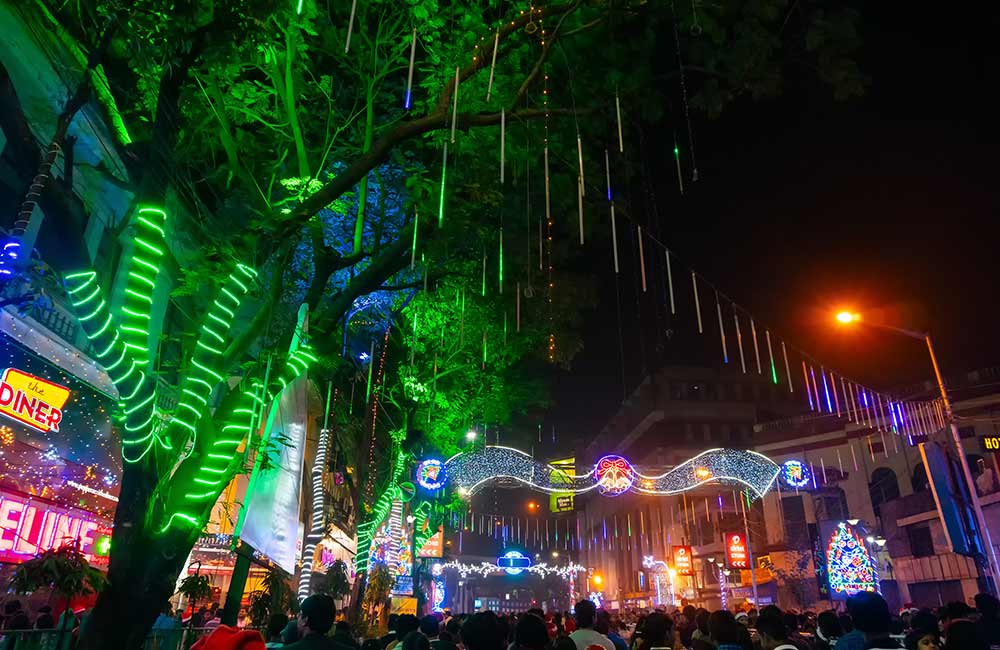 There is no better place to experience the nightlife of Kolkata than at Park Street. Lined with countless showrooms, restaurants, nightclubs, and pubs, this thoroughfare is rightly called the heart of the city.
Things to do

Visit Oxford Bookstore to pick up a few titles
Buy souvenirs and handicraft items at Biswa Bangla
Shop at the numerous showrooms and local stores in the area

Where to wine and dine

Peter Cat
Mocambo
Hard Rock Café
Olypub
Someplace Else – The Park
Mamagoto
Carpe Diem
Had your fill? It's time to return to your hotel room and get some rest. Another day of sightseeing awaits you!
DAY 2
7.30 am – 8.30 am: Start the day with a filling breakfast at Terreti Morning Market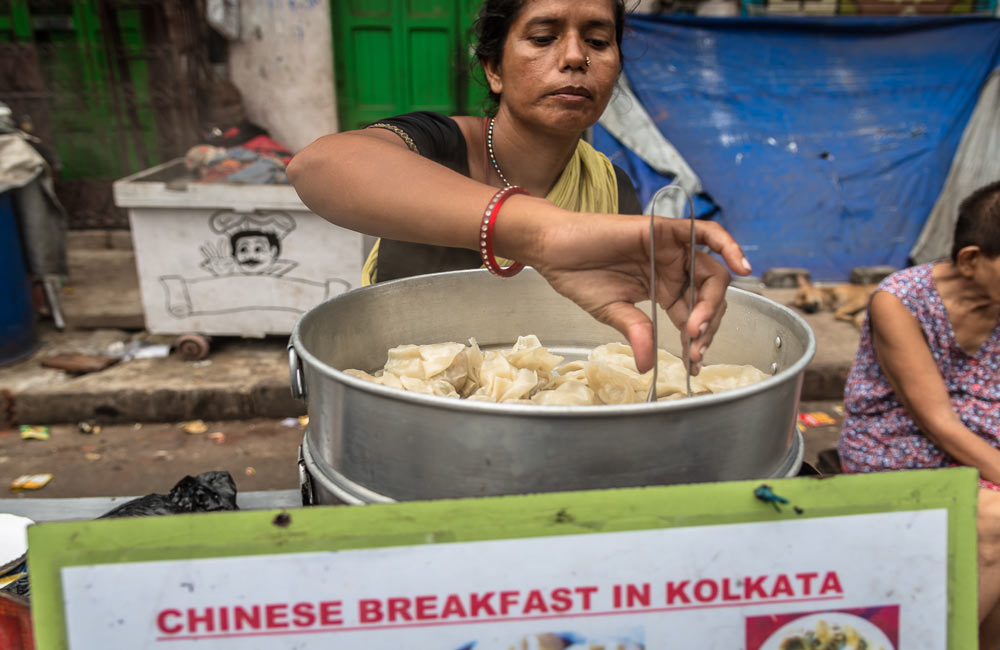 Start your day early with a visit to Terreti Morning Market where you get a delicious range of authentic, refreshing, homemade Chinese delicacies. The food here is as tasty as it is pocket-friendly!   
Timings: 5.30 am to 9.00 am; every day
What to try: Chicken momos, chicken baos, rice balls, sausages, meatball soup, pork fries, breaded pork fillets, fish Sui Mai, congee, Kachumba Pakoras, and spring rolls
Satiated and charged up? Now, get ready to explore one of the most prominent temples in Kolkata – the Kalighat Temple. 
By road: 30 minutes' drive
9.00 am – 10.00 am: Visit the Kalighat Temple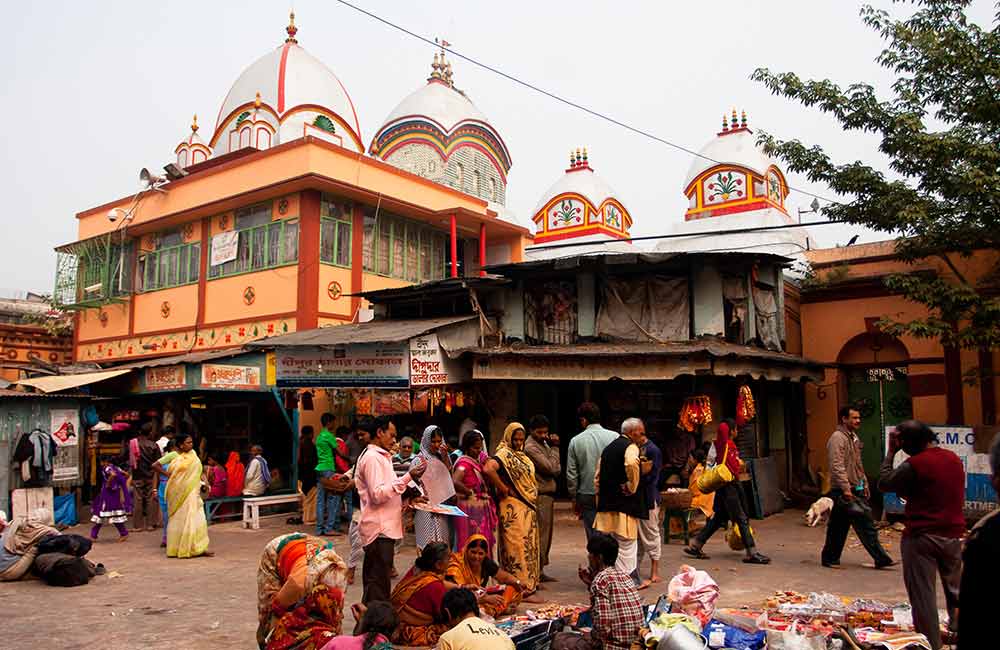 A legendary temple in its own right, the Kalighat is revered as one of the 51 Shaktipeeths in India. The 200-year-old temple is dedicated to Goddess Kali and counts among the top historical places in Kolkata.
Timings: 5.00 am to 2.00 pm and 5.00 pm to 10.30 pm; every day
Once you are done exploring the temple, make your way to the Indian Museum – the first and the largest museum in the country.
By road: 30 minutes' drive
By metro: Kalighat to Maidan
10.30 am – 2.00 pm: Delve into history at the Indian Museum followed by lunch at a nearby restaurant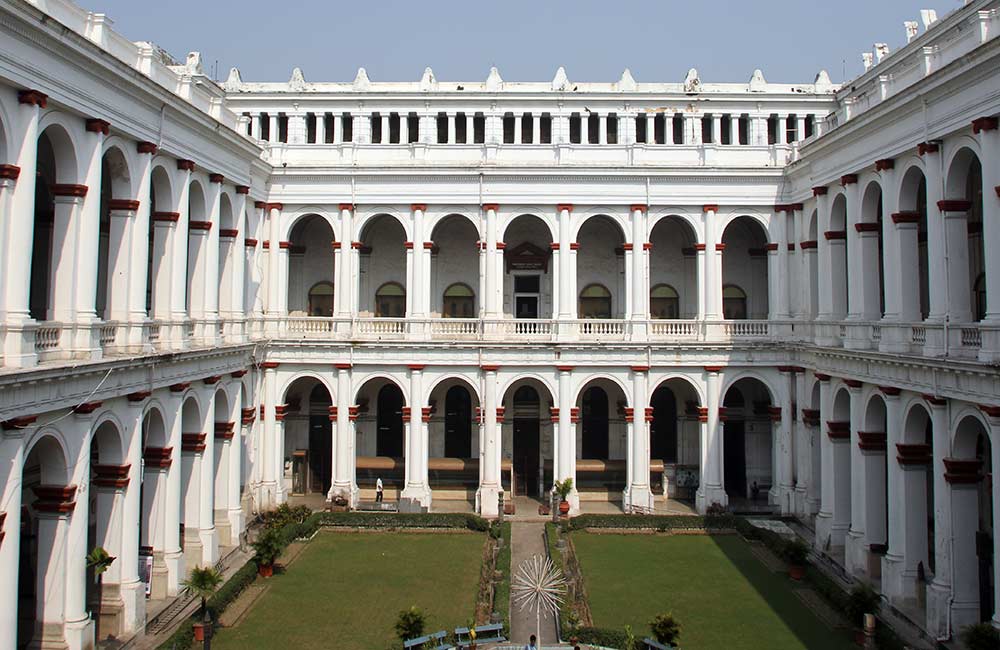 Once known as the Imperial Museum, the 200-year-old Indian Museum houses some of the finest collections of Indian artifacts, contemporary paintings, skeletons of prehistoric animals, meteorites, and rare antiques. Make sure to check out the Egyptian mummies displayed here.
Timings:

Tuesday to Friday – 10.00 am to 6.30 pm
Saturdays and Sundays – 10.00 am to 8.00 pm
Closed on Mondays and public holidays

Entry Fee: ₹ 50 for Indians; ₹ 20 for children above 5 years of age; ₹ 500 for foreigners
Photography: ₹ 100 for camera; ₹ 50 for smartphone camera
Videography: ₹ 2000 (small video camera); ₹ 5000 (video camera with stand)
You will be feeling hunger pangs by now, so tuck in a quick lunch at one of the nearby restaurants.
Where to eat

SOI-The Asian Street Kitchen
Zaranj
The Bhoj Company
Blue Sky Café
After a filling lunch, set out for BBD Bagh that testifies to the city's rich and illustrious colonial past.
By road: 15 minutes' drive
2.15 pm – 4.00 pm: Soak in the splendor of colonial-era architecture at BBD Bagh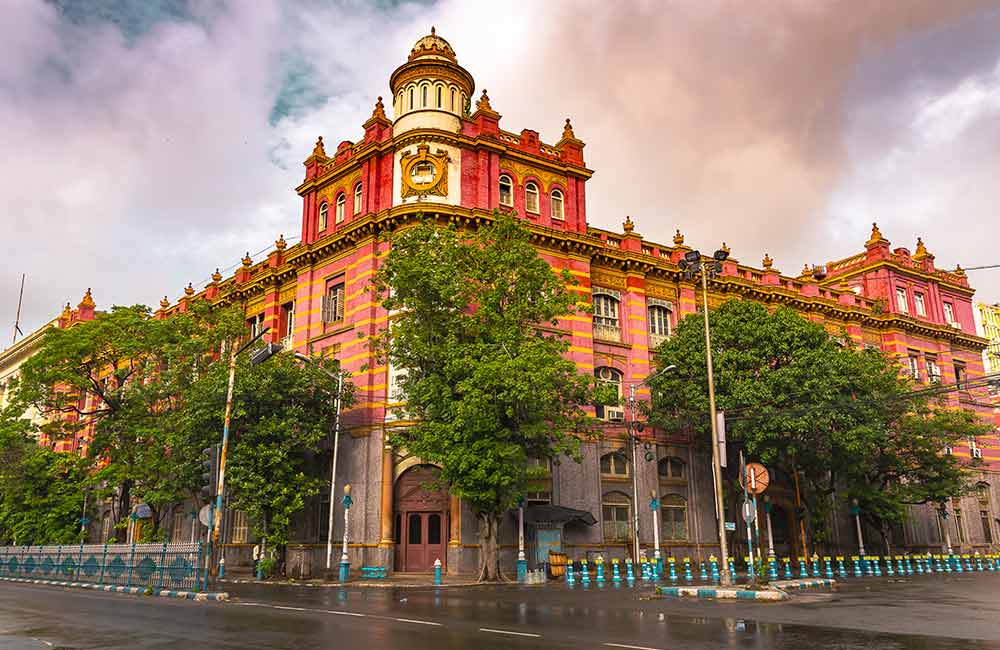 BBD Bagh aka Dalhousie Square is one of those pockets of Kolkata where you can witness the architectural magnificence of the British era.  Spend some time soaking in the beauty of the stately buildings that lend the city an old-world charm.
What to see

Writers Building
GPO
Metcalfe Hall
Raj Bhavan
Calcutta Town Hall
Now, proceed to Millennium Park, located in the same area, and relax for some time amidst serene surroundings.
4.15 pm – 5.15 pm: Spend some relaxing moments at Millennium Park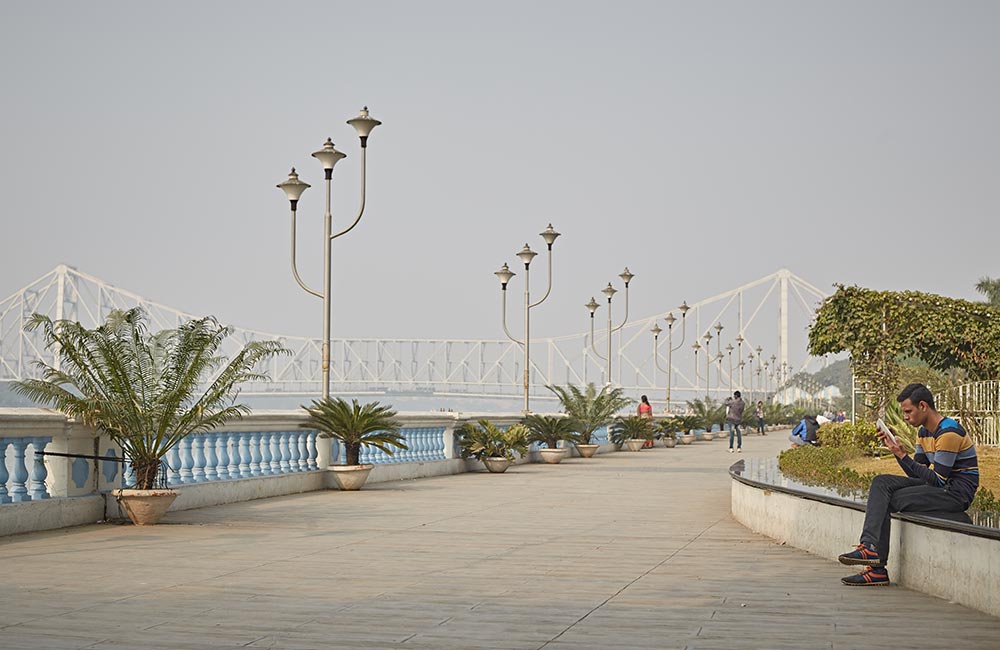 Located on the eastern bank of the Hooghly, Millennium Park is a beautiful garden where you can spend a few moments winding down and enjoying picturesque views of the river.  
What to do

Unwind in the manicured lawns
Enjoy views of the Hooghly River and Howrah Bridge
Now that you have seen the majestic Howrah Bridge from far, how about capturing its beauty up close?
By road: 10 minutes' drive
5.30 pm – 6.00 pm: Visit Howrah Bridge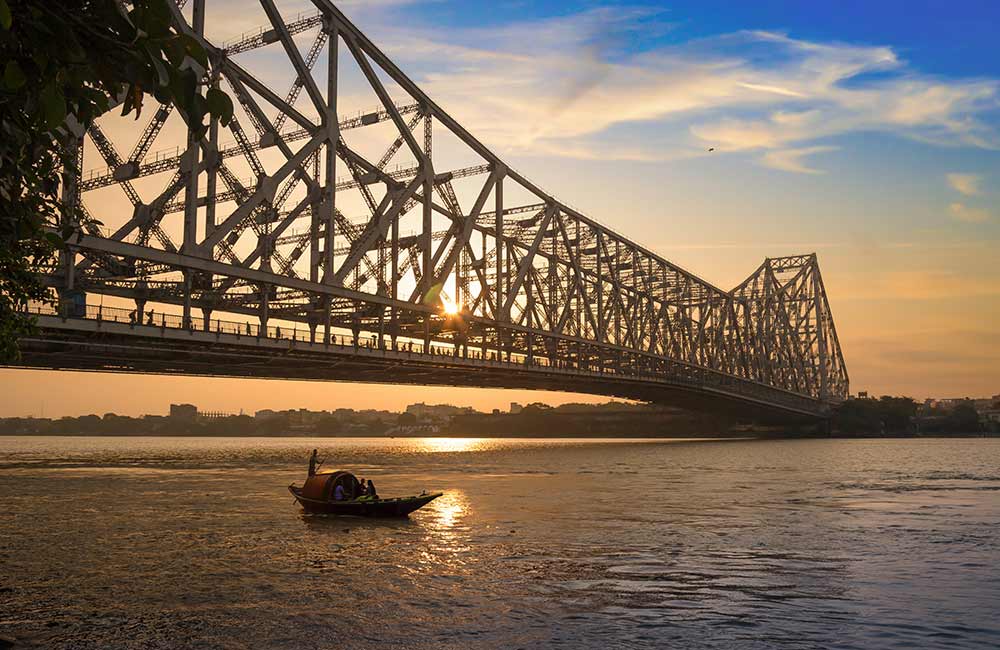 Perhaps the most recognized landmark of Kolkata, Howrah Bridge is an engineering wonder built without bolts and nuts. You can simply drive down the bridge or take a ferry ride to witness its magnificence.
Following that head for some budget shopping at the bustling New Market.
By road: 30 minutes' drive
6.30 pm – 7.45 pm: Do some street shopping in the New Market Area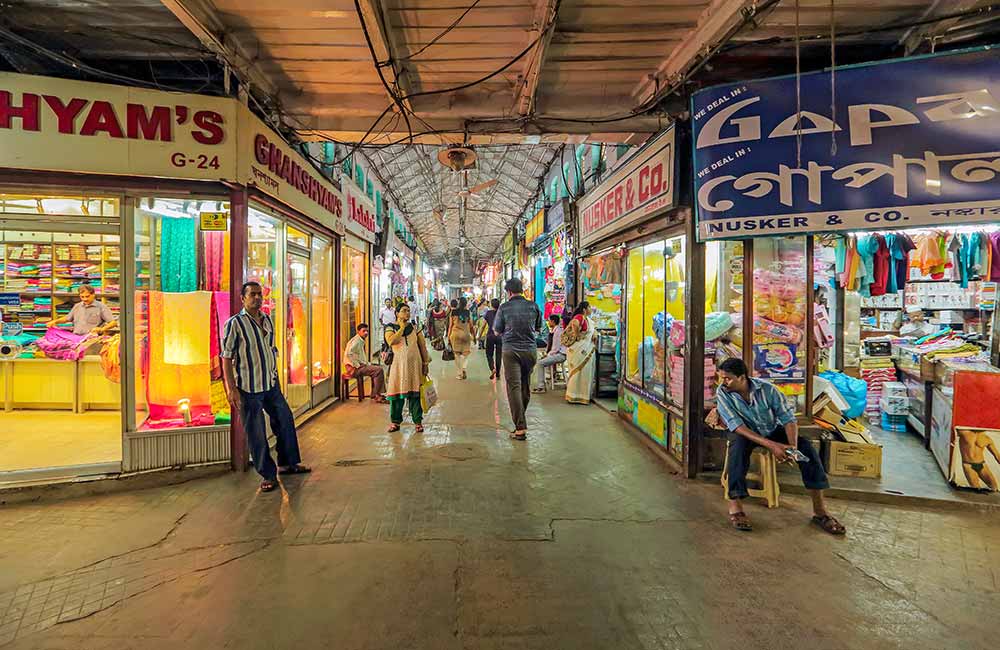 A shopper's paradise in the truest sense of the term, New Market offers all kinds of goodies at insanely low prices. Don't forget to bargain to get the best deals.
What to shop for: Ladies' handbags, artificial jewelry, apparels, crockery, shoes, and spices
Once you are done shopping, walk your way to Esplanade and give a fitting end to your trip with a hearty dinner.
8.00 pm onwards: Enjoy a hearty dinner at a restaurant in Esplanade
Esplanade is home to some of the best restaurants in the city. Whether you are looking for some authentic Bengali dishes or a multi-cuisine fare, you will find just the right restaurant here.
Where to eat

Aminia
Aaheli – The Peerless Inn
Baan Thai – The Oberoi Grand
Threesixtythree – The Oberoi Grand
New Cathay Restaurant and Bar
The Esplanade
All good things must come to an end – it's time to bid goodbye to Kolkata! Depending on when your return flight is, head back to your room or the airport.