Udaipur, the city of lakes, the city that is beautifully nestled amongst the Aravalis, the city that is so much about its vibrant culture and most importantly, the city that is known for its beautiful sunrise and sets. We recently had a chance to visit the splendid city and what we saw left us in awe and that is why we decided to do a short post on the most amazing views that the city has to offer. Let's take a look at the sunset points of Udaipur.
Sajjangarh Fort 
Also known as Monsoon Palace, Sajjangarh Fort was built by the royal Mewar family on the hilltop. The fort was used as a shooting location for James Bond movie, Octopussy in 1983, a fact that almost every guide in the city will talk about. The sunset here is mindblowing.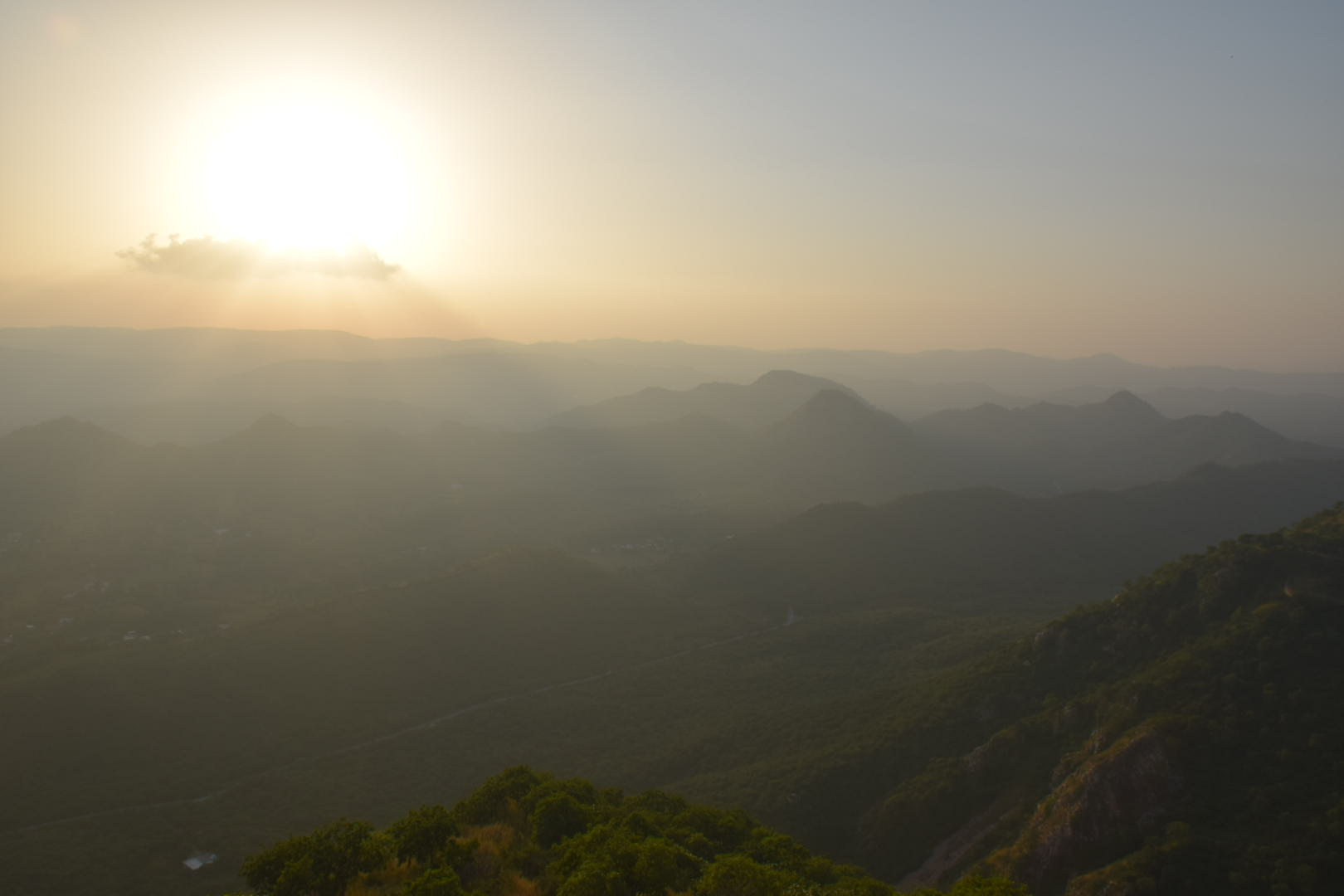 This is how it looked when we reached the hilltop.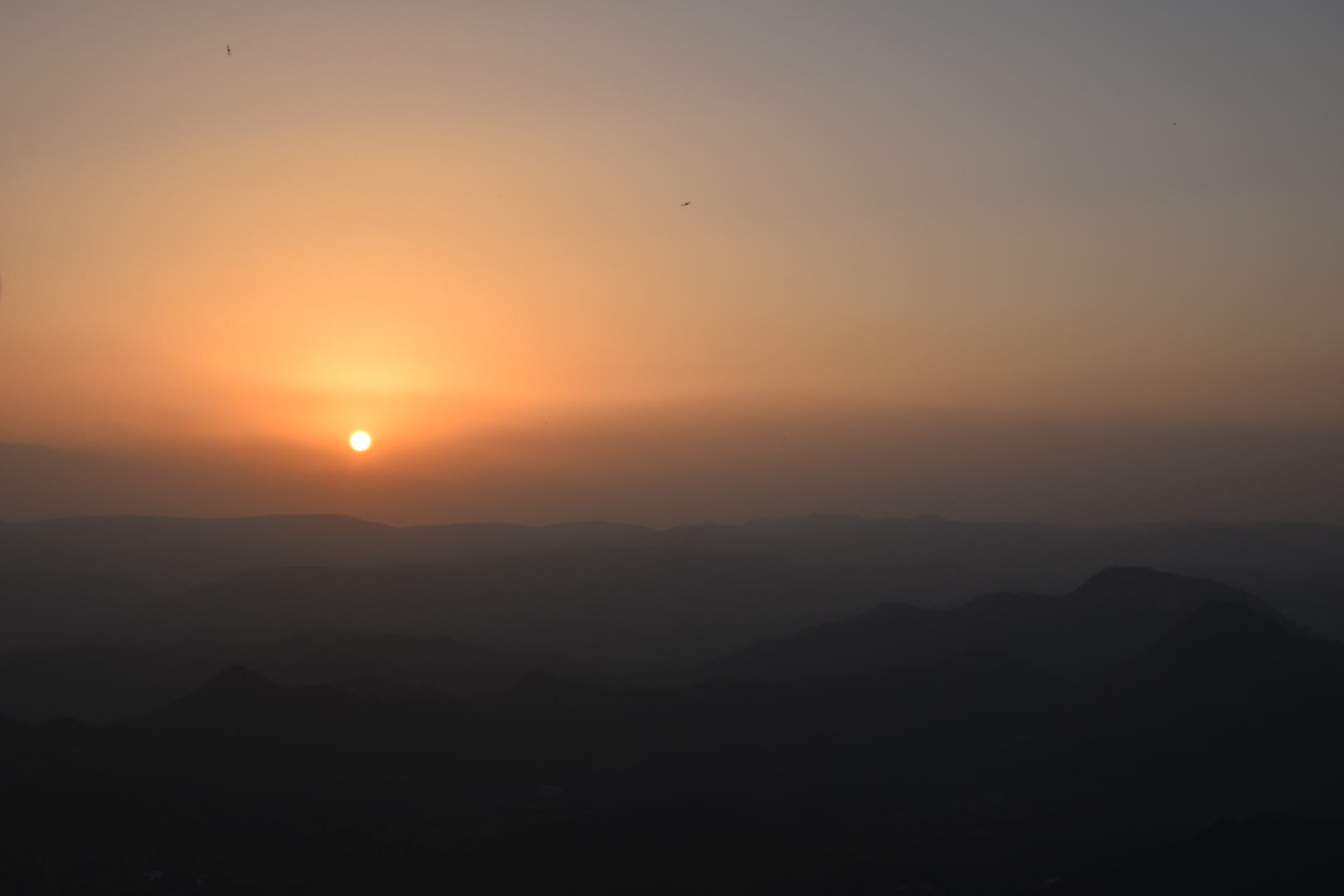 The sun is setting.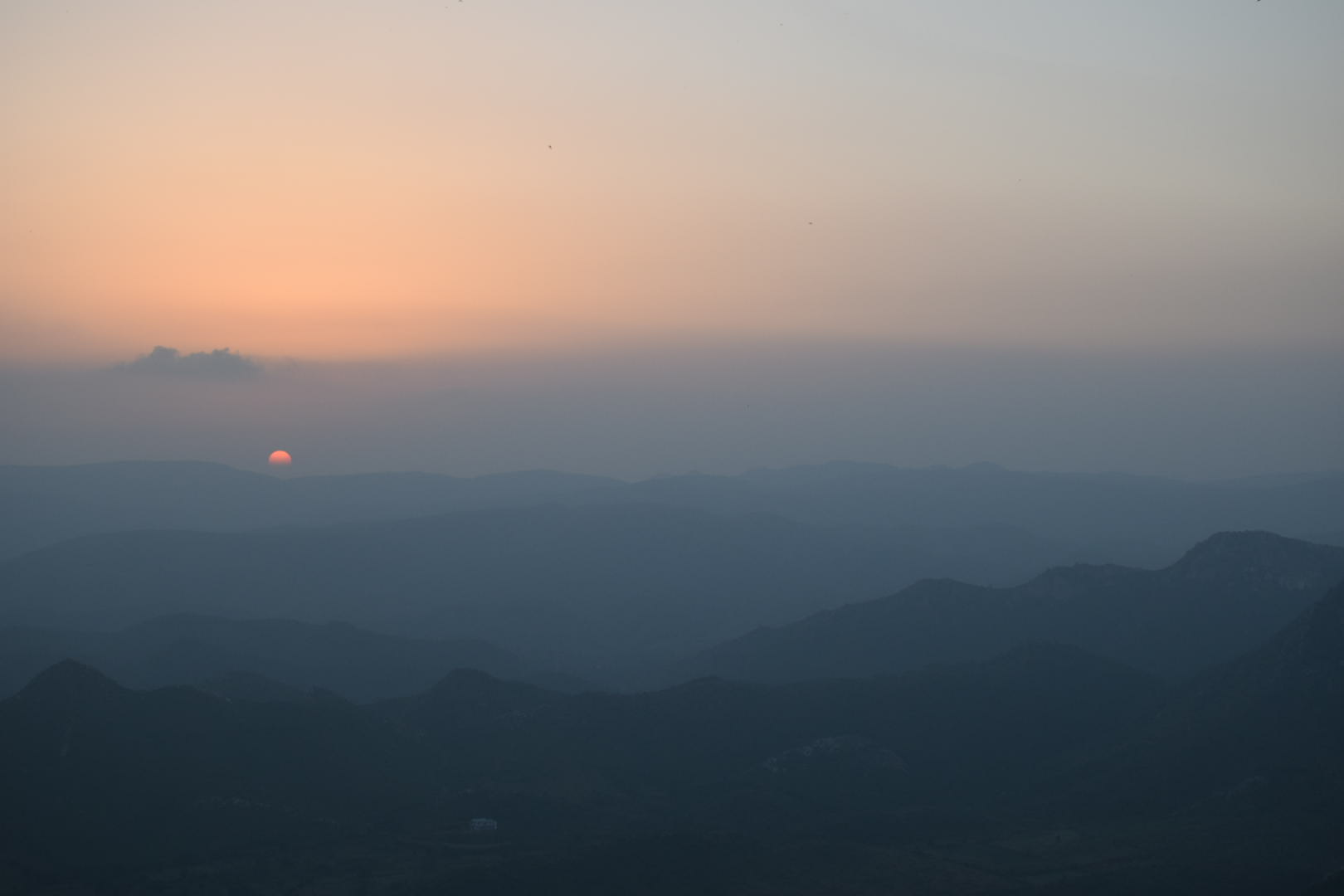 And finally, it goes down. Just in case, you haven't had a chance to watch Octopussy, this is how the palace looks.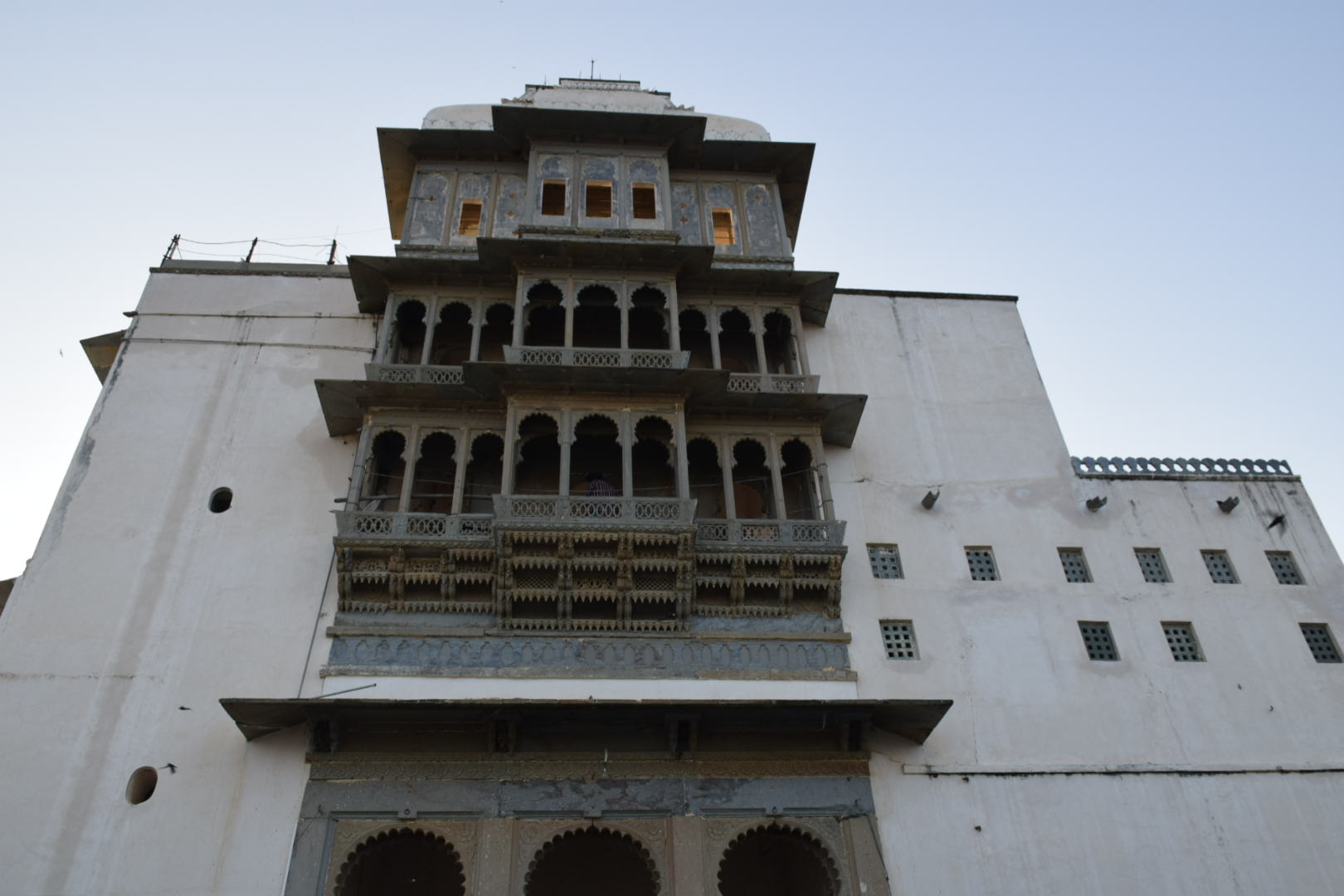 Beautiful, isn't it?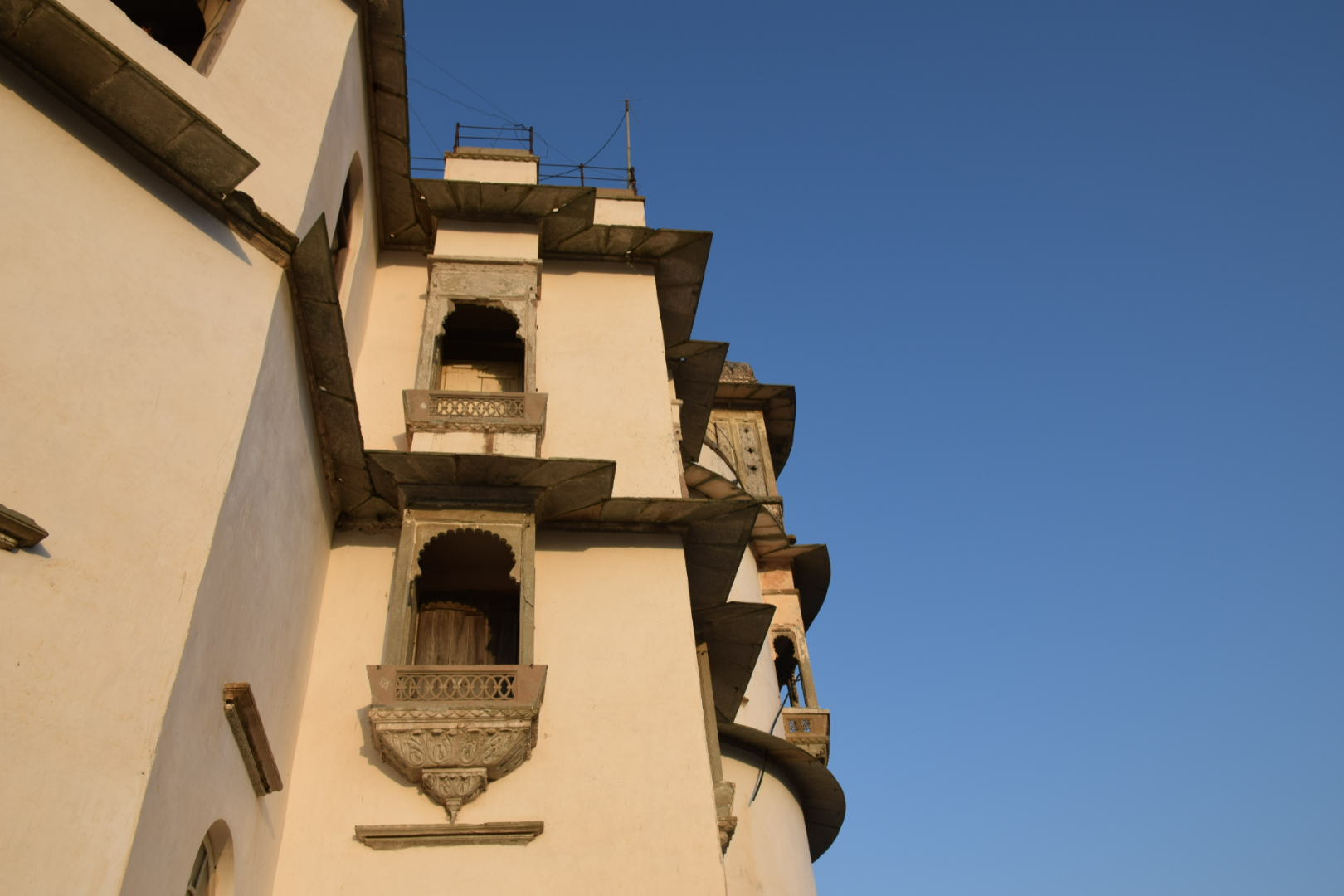 Jagmandir Palace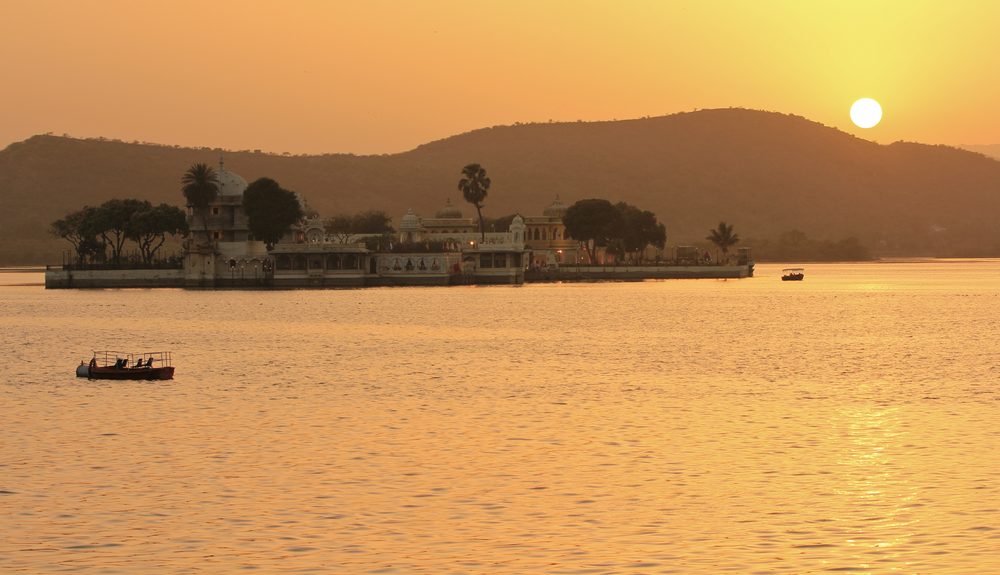 A palace that requires a booking amount of 2 crores in order to conduct a wedding ceremony, it sure as hell is something that needs to be seen. In order to reach Jagmandir Palace, you need to take a speedboat from City Palace for 400 INR and trust on this, the view is worth every penny. Take a look at few more shots of this beauty.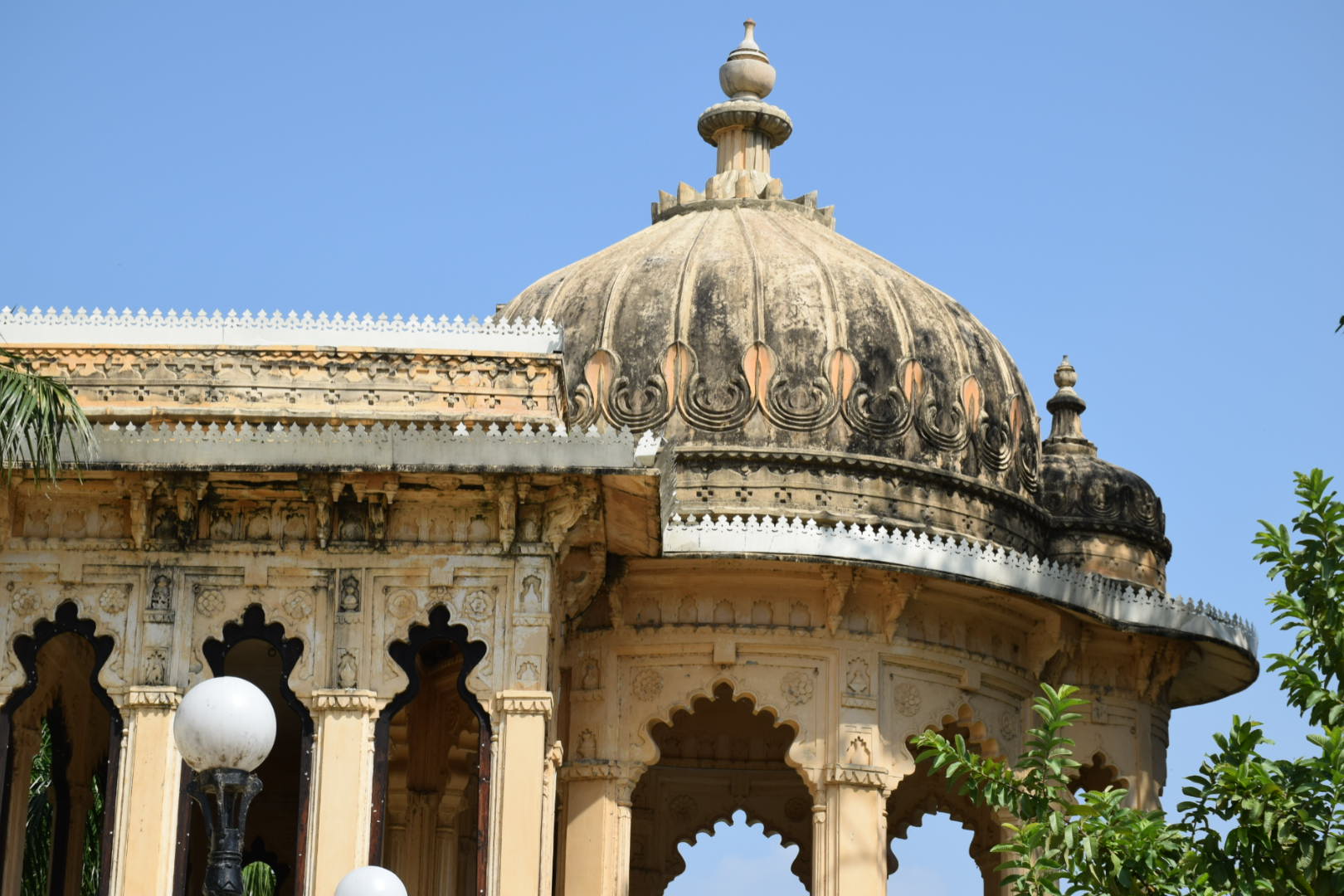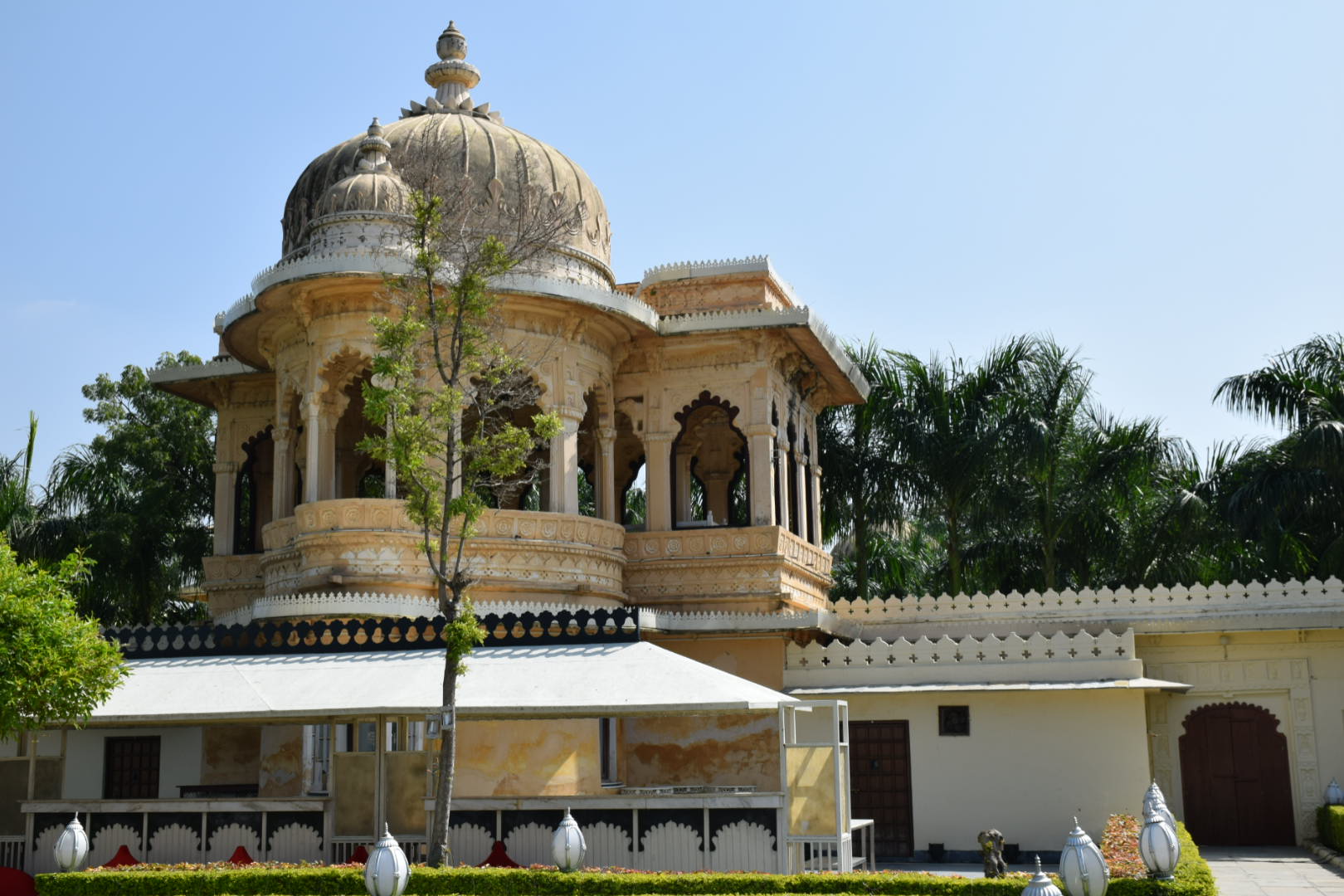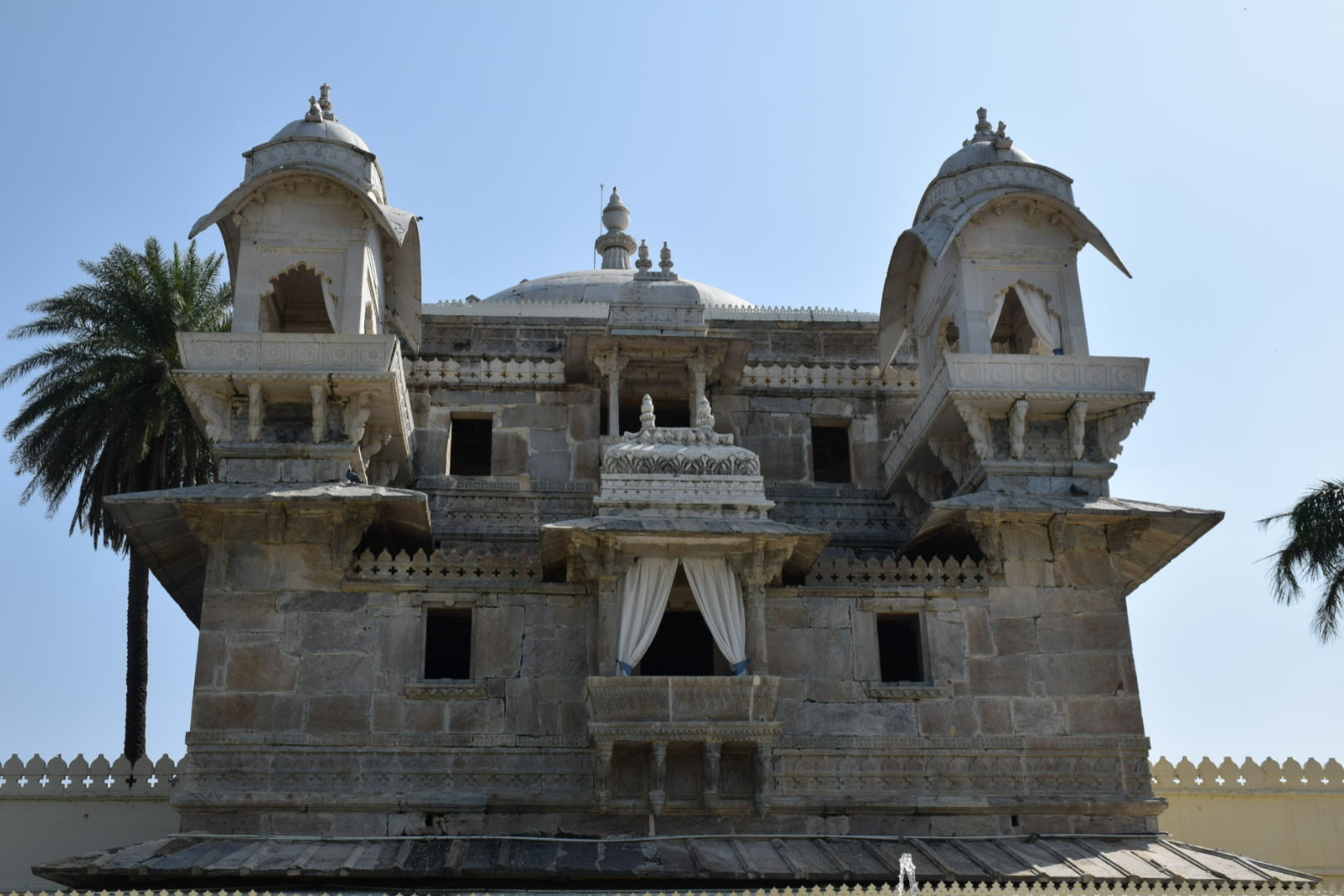 Sunset Terrace at City Palace Complex
The best way to witness a sunset in Udaipur is sitting with your beloved and enjoy a cup of coffee at this royal terrace restaurant.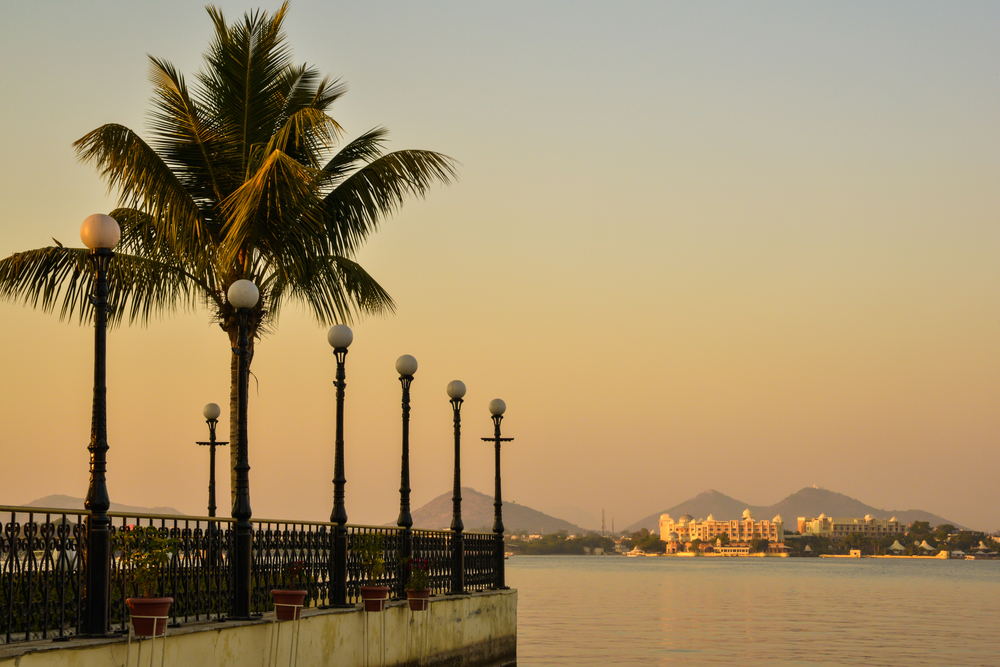 Once the sun goes down, candles are lit and the setting gets even more romantic as the crowd also begins to lessen. With some soulful live music for company, this can be your perfect dinner date.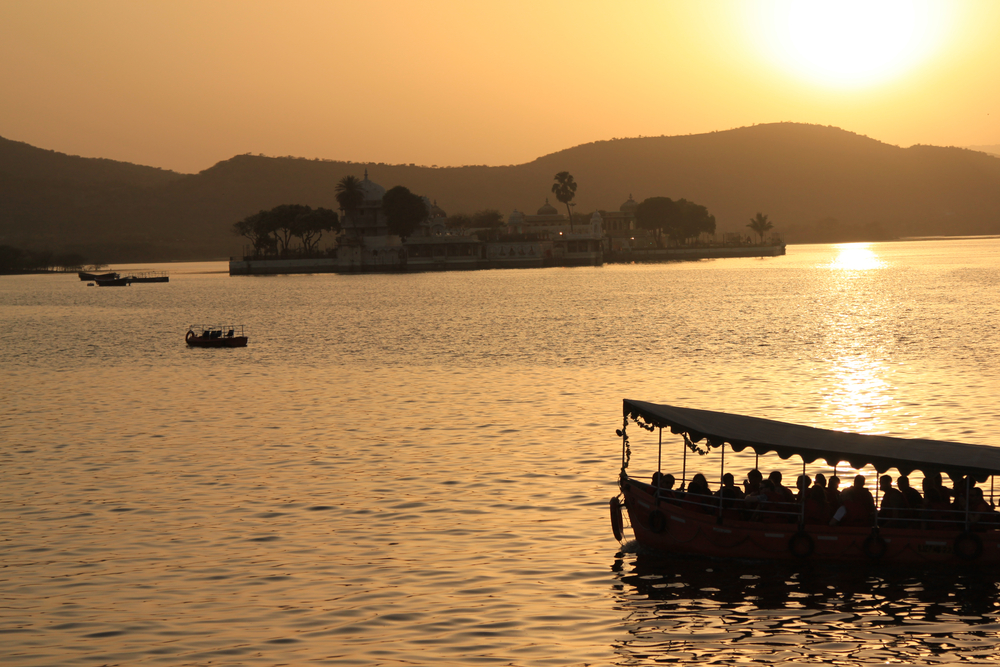 Other points where you can witness a wonderful sunset include Dudh Talai on Lake Pichola and Gangaur Ghat. In fact, Gangaur Ghat is also a wonderful place to spend your nights at. We quietly sat there around 10 p.m. Udaipur is one of the safest places we have been to. You can easily roam around late at night without any issues.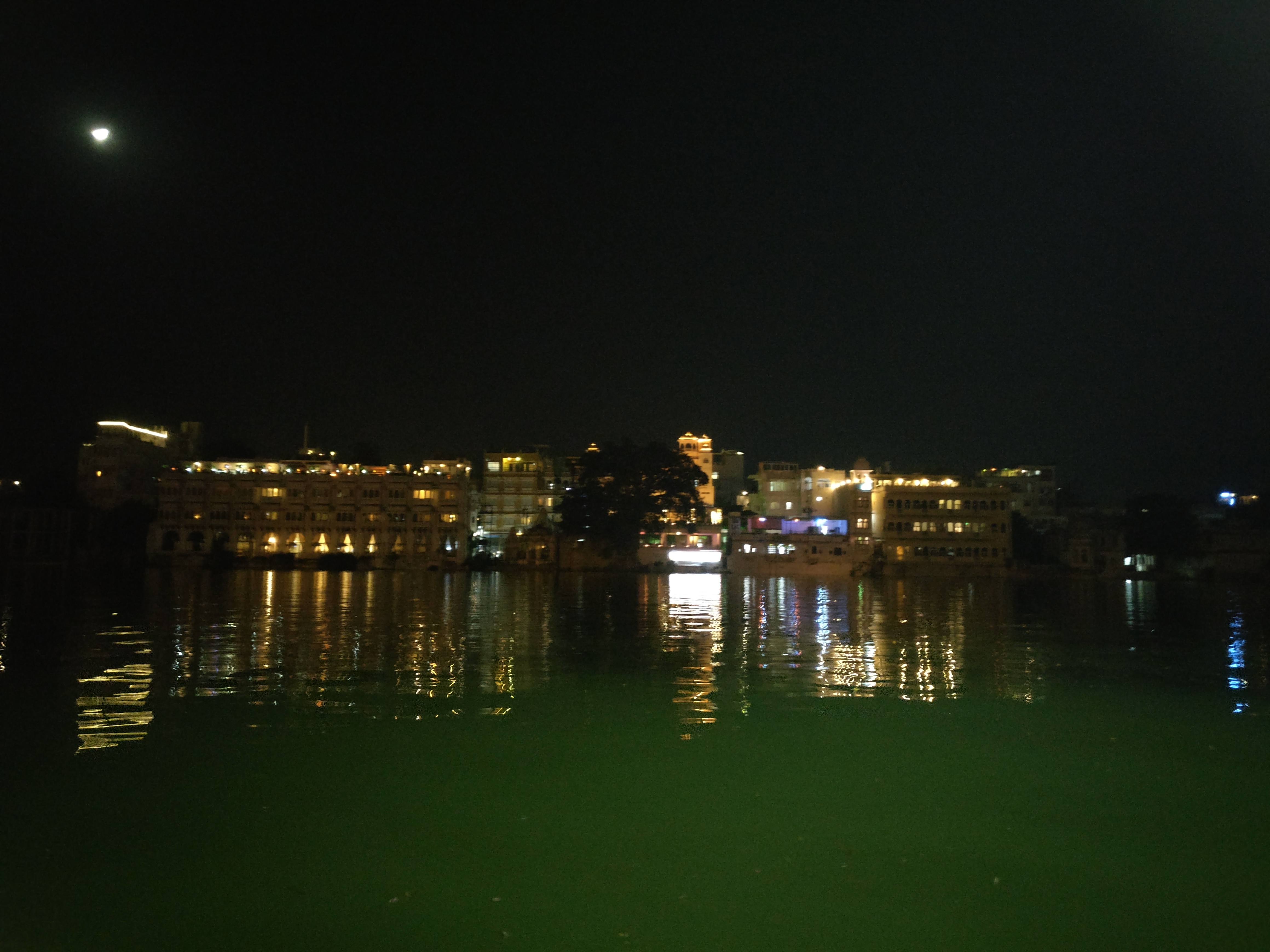 This is how the Gangaur Ghat looks at night. We stayed at FabHotel Devraj Udaipur where we were treated with a beautiful view of the Lake Pichola from the rooftop restaurant. It turned out to be quite convenient for us since we could easily walk to the main market and tourist attractions.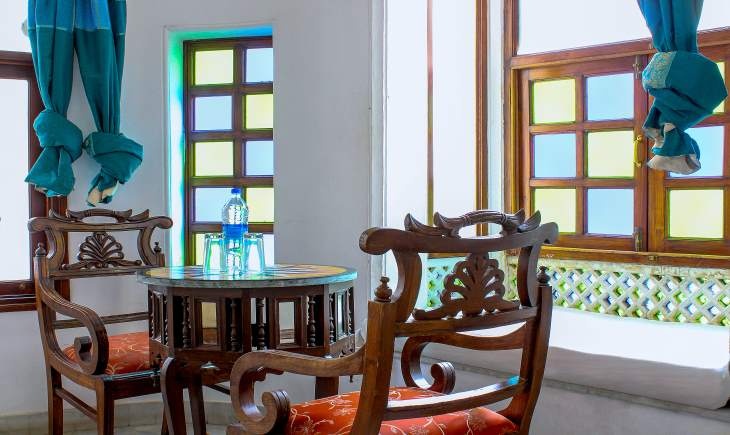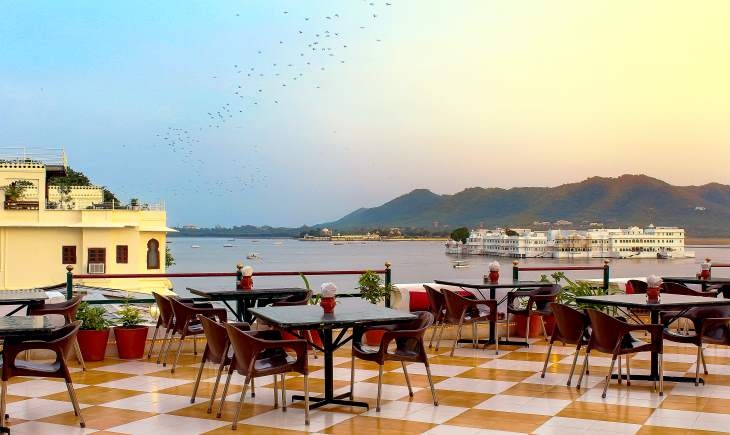 From spending early mornings and late nights, this happened to be the best part of our stay here. Udaipur is a city that not only brings out the much known Mewar culture but also manages to blend it well with a modern outlook. When you're at Udaipur, don't forget to enjoy a typical Rajasthani thali.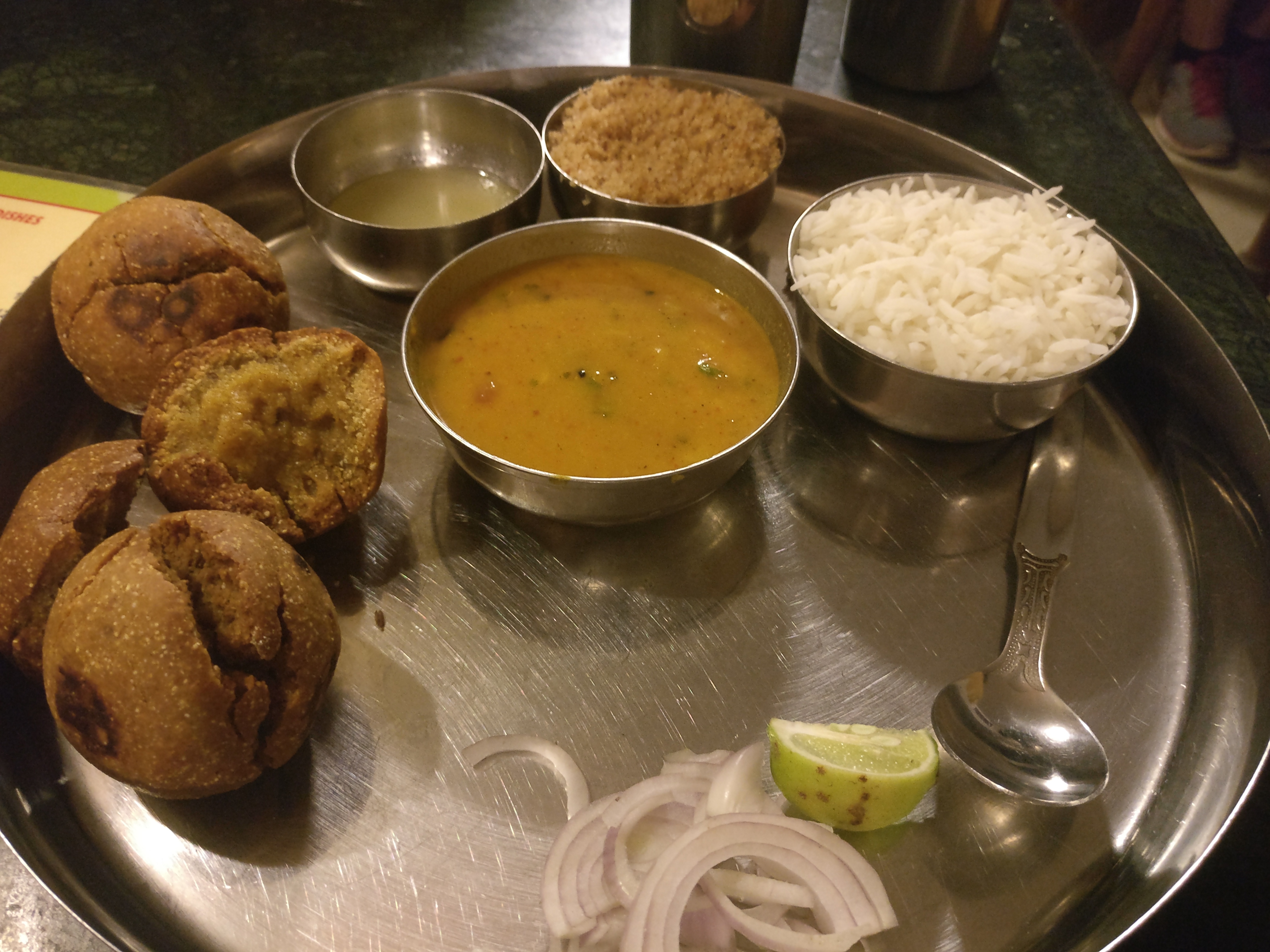 If you're looking towards indulging in shopping, head to Hathipole or Malda Street. Items around City Palace Road can be on the costlier side. However, City Palace Road is your go-to for leather journals. The best time to visit Udaipur is October to February so make sure you plan a holiday soon enough to witness this beautiful city of lakes.