Goa, where the sun never sets, is the go-to place for music lovers, not just Indians, but international tourists as well. Beautiful seaside restaurants, pubs and effervescent concerts make Goa a favourite with anyone who wants to party the night away. And it's not just the music scene which makes it popular with the crowd, Goa also ranks high on security for people travelling solo or for that all-girls trip.
With countless options to explore for party animals, we give you a curated list of the most renowned pubs in Goa, both in northern and southern parts, that you must check out on your visit.
Pubs in North Goa:
1. Soro – The Village Pub, Goa
Established in 2015, by the owners of the SinQ club, this pub with its rustic ambience attracts both local as well as global crowd. To have the best experience, you can drop in on Thursdays, Fridays or Saturdays. On these days, the pub is packed, the mood is jovial and live bands and performers make the atmosphere electric. The pub serves some of the best fusion delicacies in the town. Read also places to visit in Goa
Soro is equipped with smoking areas, bars, live music, outdoor seating and everything else you need in a good place to just relax. For all those who have been pondering upon the name, 'Soro' means an alcoholic beverage in Konkani. This is undoubtedly one of the best pubs in North Goa.
Must try: Jalapeno Cheese Poppers, Burgers, Nachos
Location: Aguada – Siolim Rd, Bardem Junction, Vagator, Assagao, Bardez
Price for two (approximate): Rs. 1,200
Timings: 6 PM to 2 AM 
2. Café Mojo Pub and Bistro, Goa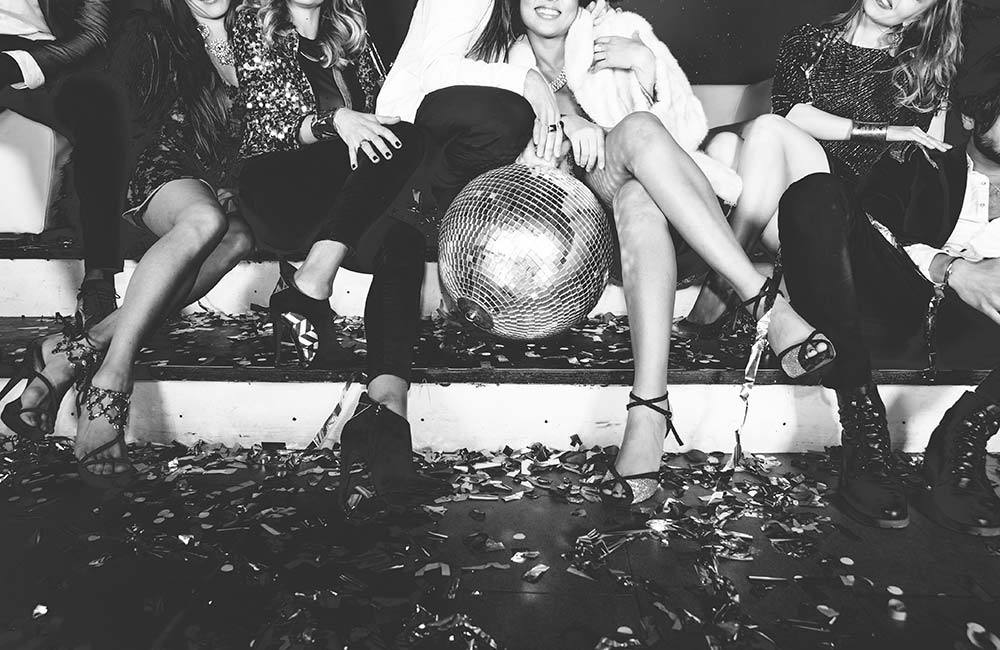 'Mojo' means to charm or to cast a spell and Café Mojo definitely lives up to the claim. At this pub-cum-bistro, you pay for the ml of alcohol consumed and not for the glasses ordered.
Saturdays are the best time to visit this pub as you will have some of the best DJs in town spinning their decks to make you groove. A tap is installed on each table, which helps you avoid going to the bar every time to refill your glass. You will be given a card, which has a minimum recharge of Rs. 1,000. Every time you need some more beer, just swipe the card on your table and pour yourself a drink. And that's the reason; it has earned the title of being the first e-Beer pub in India.
Must try: Golden Fried Prawns, Pepper Chicken, Chicken Nuggets
Location: Hotel Salida Del Sol, Menezes Braganza Road, Panjim
Price for two (approximate): Rs. 2,400
Timings: 11 AM to 5 AM
3. Cavala, Goa
Cavala resorts are known across Goa for their beautiful seaside rooms and a green ambience full of exotic plants and tropical flowers. However, the place is not only famous for its splendid rooms. Much of its popularity is drawn from the excellent bar and restaurant at the property. Being one of Baga's most famous restaurants, Cavala offers both community and private set-ups suiting the specific needs and requirements of customers. There are live bands on weekends, and soft melodies from the piano on the weekdays, which makes it both a preferred party and family-oriented destination.
Must try: Trincomalee Prawns, Country Captain, Chicken Peri Peri
Location: Baga – Saunta Vaddo, Calangute-Baga Road
Price for two (approximate): Rs. 1,700
Timings: 7:30 AM to 12:30 AM
4. Showbar Exchange, Goa
Showbar Exchange packs in quite a punch when it comes to innovative concepts being applied to pubs and restaurants. Here, the price of alcohol goes up and down depending upon the demand at the bar. The rustic interior along with the unique concept makes this a hot spot among many youngsters. Friday nights are called 'Stock Exchange Nights' as there is a lot of demand, and thus, huge fluctuations in prices, similar to the ones in stock markets. Give it a shot and see if you are lucky enough to get your favourite drink for a cheap price.
Must try: Lamb Shark, Parsi Style Salli Boti, Mini Lamb Gyros
Location: Beside SinQ Nightclub, Sinquerim, Candolim
Price for two (approximate): Rs. 1,800
Timings: 7 PM to 1 AM 
5. Mambo, Goa
Mambo is among the most popular pubs in North Goa, providing a relaxed ambience and extremely good music to ease out all your worries. The pub is near the famous Baga Beach, adding to its demand. It cheers up your belly by offering an extensive multi-cuisine menu. The music is an added dimension that gives you the choice of selecting from a number of options, such as techno, house, hip-hop and retro. Do visit Mambo on a weekend, and you'll not want to leave!
Must try: Bruschettas, Burgers, Pizza
Location: Next to Tito's, Baga
Price for two (approximate): Rs. 800
Timings: 6 PM to 3 AM 
6. Tito's, Goa
Tito's provides you with the ambience of a trendy nightclub and is the perfect combo of fun and music. No doubt, it is a huge treat for party lovers. Tito's is adjacent to Mambo, and sometimes, both clubs are in sync to rope in guests for a lavish dinner at Mambo's restaurant, followed by an all-night party at Tito's.
Must try: Calamari Fry, Tandoori Chicken, Watermelon Mojito
Location: Tito's road, Baga
Price for two (approximate): Rs.1,500
Timings: Whole night
7. Cohiba, Goa
Cohiba is the place to be, over the weekend, if you want great food and the liveliest atmosphere in North Goa. Whether it is music that causes goose bumps or the delicious food, Cohiba offers it all. The club keeps visitors engaged with Salsa nights, karaoke sessions and dance performances.
The place offers some amazing music, and no matter how sulky you are feeling, you will be forced to leave that bored aura behind and shake a leg or two for sure.
Must try: Calamari, Nachos, French Fries
Location: Candolim, North Goa
Price for two (approximate): Rs.1,500
Timings: 6 PM to 2 AM 
8. Chronicle, Goa
Chronicle makes sure to not forget the peace seekers among us and welcomes nature lovers with open arms. Here you can catch the last rays of gleaming sunlight along with the most delicious fare. Good music keeps you grooving into the late hours of the night.
The place is ideal for couples to view romantic sunsets and unwind right at the beach. The club plays host to some of the most thrilling parties, most of which are organised in December and January. This is one of the best pubs to catch a glimpse of the much-famous Goa nightlife.
Must try: Pizza, Tempura Shrimp, French Fries
Location: Small Vagator
Price for two (approximate): Rs. 1,800
Timings: 12 PM to midnight 
Best Pubs in South Goa
9. Silent-Noise, Goa
A fairly new introduction to the party scene in India, a silent-noise party is where people select wireless headphones of their choice to listen to a preferred genre of music. International DJs often perform here, and there is a good mix of techno, hip-hop, trance and other genres. Though the parties go on till midnight, there is no disturbance due to the use of headphones. Moreover, you can switch between multiple tracks with the click of a button.
Location: Riverside, South End Palolem Beach, Palolem
Price for two (approximate): Rs. 1,800
Timings: 7 PM to 1 AM 
10. The Gatsby Pub, Goa
The Gatsby Pub, as is most of South Goa, is known for the laid-back crowd. If you're looking for a relaxed evening, catching up with a friend or two, then this is the ideal place for you.
There is a dance floor, a multi-cuisine restaurant and a round-the-clock coffee shop on the premises. The pub, close to the famous Colva Beach, is known for amazing food and drinks at affordable prices.
Location: Colva Beach Rd, Colva
Price for two (approximate): Rs. 1,800
Timings: 7 PM to 1 AM
11. Club Ziggy's, Goa
One of the few popular pubs in South Goa, Club Ziggy's offers excellent food, drinks and latest tunes to party the night away! This is also among the most popular hangout places near the beautiful Colva Beach. Take a glass of beer and sit on the terrace of the club to enjoy the evening.
Location: Colva Beach Rd, Colva
Price for two (approximate): Rs. 900
Timings: 7 PM – 12 AM
12. Leda Lounge, Goa
This place has a certain aura, which is pretty different from other pubs you will come across. You may drop in here to watch a match on a big screen television, or just sit back and soak in the awesome vibe. Try the karaoke to flaunt your skills, or just groove to the music. There is also a coffee shop, lounge bar and a multi-cuisine restaurant at the property.
Must try: Blueberry Cheesecake, Peri Peri Prawn, Coffee Creme Brulee
Location: Near Graciano Cottages | Next to Skylark Resort, Colva
Price for two (approximate): Rs. 1,000
Timings: 12 Noon to 3 PM, 7 PM to 11 PM
13. Firefly Goan Bistro Bar, Goa
The first thing that strikes you about the Firefly Goan Bistro Bar, is how it's styled like an amphitheatre. The chairs and table face a sunken stage in the middle. The ambience exudes a groovy, yet relaxing feel. This is one of the most famous nightclubs in Goa and offers Goan and Continental food. This pub takes pride in having the world's longest list of feni-based cocktails.
Goa's best talent comes here to woo the customers with live music throughout the week. The owner of this pub hails from a family which had established ties in the liquor business for long. Thus, they really know how to make the best cocktails and set the right mood for the crowd.
Must try: Chicken Xacuti, Potato Wedges, Butter Garlic Prawns
Location: Ground Floor Vasvaddo Beach Road, Benaulim
Price for two (approximate): Rs. 1,000
Timings: 11 AM to 3 PM, 6:30 PM to 12 Midnight
14. Johnny's, Goa
Being on friendly terms with your pocket, Johnny's club makes sure that every traveller quenches their thirst with some of the best local beers in the area. There's also great food and traditional feni-based Goan drinks. Johnny's club is famous for its relaxing vibe and soulful Goan music. So whenever you wish to cheer up, come with a light pocket and be sure to leave with a lighter heart. Read also about picnic spot in Goa
Location: Vasco road, Colva bridge
Price for two (approximate): Rs. 900
Timings: 11 AM to 11:30 PM 
15. Smuggler's Inn, Goa
Smuggler's Inn is a must visit to get into your weekend chill zone. The inn, established by two British men, has become one of the most popular joints among tourists. The European-style lounge setting is famous for screening movies and holding gaming competitions and karaoke nights. All this is done with glasses of drinks pouring in, and lip-smacking authentic Brit-food. So whenever you are up for a game, make sure to drop by.
Location: Palolem, Canacona
Price for two (approximate): Rs. 1,500
Timings: 11 AM to 12 AM 
16. Sundowner, Goa
Sundowner, an intimate and eco-friendly shack with huts located in coconut groves by the beach, gives you the rare opportunity of enjoying the shimmering rays of the setting sun. The place lets you soak in the experience with the feeling of having no care in the world. The emerging stars in the night sky complete your perfect moment. All this is accompanied by scrumptious food and beverages served at the restaurant, making you feel at peace.
Location: Palolem, Canacona
Price for two (approximate): Rs. 2,000
Timings: 9 AM to 11 PM 
Goa has a lot to offer to people who want to leave the worries of the world behind and have non-stop fun throughout the trip. Continental food is a specialty in most of the restaurants and pubs in Goa. Although North Goa is said to have a good number of well-renowned pubs, South Goa also has its fair share of them. The party here begins when the sun goes down, and gets more uptempo by the hour. As they say, a day in Goa is better than a day anywhere else.
Pubs in Goa Video: