Mumbai is a paradise for foodies; from fine dining restaurants and cosy cafes to fast food joints and dhabas, the city has them all. However, if you are looking for a gastronomic tour in Mumbai, nothing can beat the charm of the popular khau gallis or food streets in the city. Lined with some of the best food stalls and eateries, these streets are perfect for those looking to unwind and enjoy a range of delectable fast foods, chaats and other dishes at pocket-friendly rates. And the best thing is that there are many khau gallis in different parts of the city. Each one is distinct in its own way, easily accessible from different hotels in Mumbai. 
Here's a look at the 10 best khau gallis in Mumbai, all known to serve a variety of foods for different palates.
1. Ghatkopar Khau Galli
Situated in Ghatkopar East is this popular khau galli, known for its wide selection of vegetarian street foods. The place is particularly famous for serving over 45 variants of dosas, including jini dosa, Manchurian dosa, cheese burst dosa, noodle dosa, masala dosa, thousand island dosa and ice cream dosa. And that's not all, you can also relish multi-flavoured pani puri, dabeli, fafda, jalebi, kebab, bread sandwich, paneer Schezwan frankie and pizza shots at the Ghatkopar Khau Galli. The crispy crepes available here are a must-try for those with a sweet tooth. 
Popular Eateries:

Sai Swad Dosa
Vikrant Circle
Hot Spot
Jai Durga Chaat Centre
WTC Pasta Counter
2. Carter Road Khau Galli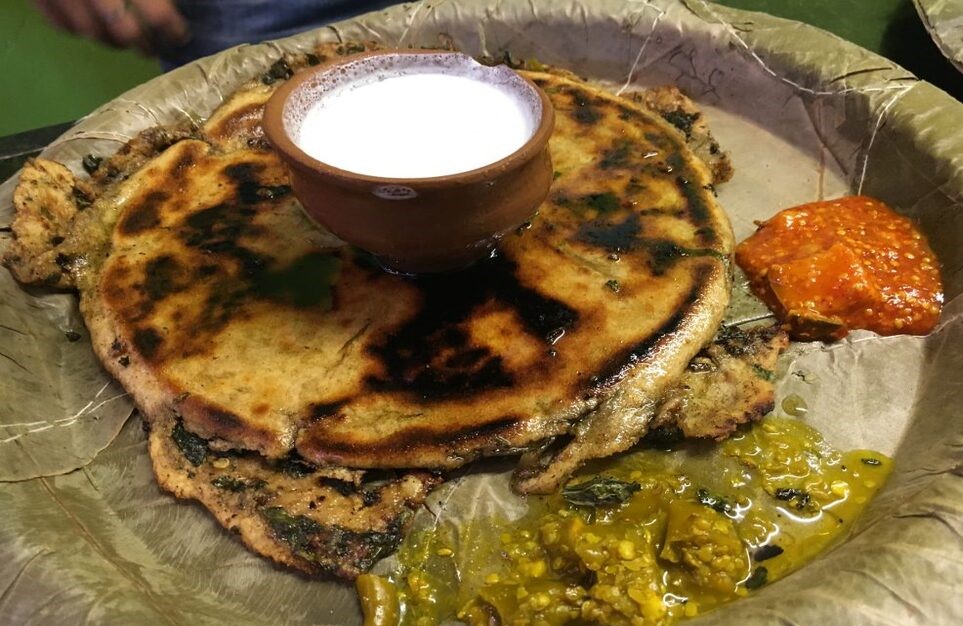 The cool sea breeze, young crowd and a range of lip-smacking delicacies – this is what Carter Road Khau Galli is all about. Located near Bandra Promenade, this food street is lined with stalls serving some of the best street foods in the city. While there are plenty of options for foodies, the rolls, momos, shawarmas, falafel, kebabs and Indo-Chinese delicacies available here are the all-time favourites. What's more, you can also satisfy your sweet tooth here with gulab jamun, frozen yoghurt and waffles. Apart from the food, the sea view adds another level of charm to this khau galli and makes it a must-visit. 
Popular Eateries:

Lassi Te Parrontthe
Kepchaki Momos
Carter's Blue
3. Mahim Khau Galli
This busy and popular street food destination near Mahim Dargah is known to serve some best non-vegetarian delicacies in the city. The food stalls and eateries here brim with a variety of dishes to satisfy different taste buds. No wonder this khau galli is always packed with the young college crowd, office goers and tourists. While there are plenty of options for different palates, khichda, khiri, baida roti, chicken tandoori, momos, ragda chaat, dry kulfi falooda and ice cream falooda are the top favourites! 
Popular Eateries:

Makhdoom Masahab
Baba Falooda
Garib Nawaz
Hussain Khichdawala
4. Zaveri Bazaar Khau Galli
When it comes to shopping for gold, diamond and other types of jewellery in Mumbai, Zaveri Bazaar is the first place that comes to mind. And when you are in Zaveri Bazaar, you ought to visit the popular khau galli here. This amazing food street houses many stalls and eateries selling a wonderful selection of street foods at minimal rates. Most delicacies here are a blend of local and Gujarati flavours, something you may not find anywhere else in the city. So, if you are bored with the regular street foods, visit the vibrant Zaveri Bazar Khau Galli. The crispy kachoris, moong dal bhajiyas, Gujarati pancakes or pudla, street-style tawa pulao, dabeli bhel, vada pav and samosas available here some must-tries. 
Popular Eateries:

Mohanbhai Pudlawala
Bhagat Tarachand
Jagannath Chaturbhuj
5. Chembur Khau Galli
If you are a true fan of Punjabi and Sindhi cuisines, a trip to Chembur Khau Galli will prove to be a delightful experience. While most food streets in Mumbai focus on popular delicacies, such as pav bhaji, vada pav, chaats and dosas, the simple food stalls and eateries of Chembur Khau Galli sell a range of regional specialities, such as dal pakwaan, kulcha, koki and ragda patties. You can also find an impressive selection of sweet delights here. 
Popular Eateries:

Sainath Dhaba
Bhat Vishranti Gruha
Vig Refreshments
6. Mulund Khau Galli
Located along the M.G. Road in Mumbai, Mulund Khau Galli is a popular hangout for street food lovers. The place is particularly famous for its masala vada pav which is prepared in a special way with generous amounts of butter and pav bhaji masala. You can also explore other eateries in this food street for some quick bites, filling dishes and refreshing beverages, such as pav bhaji, tawa pulao, bhel puri, khichdi, chocolate milkshake and ice gola, among others. Oreo blossom milkshake, jini dosa and The Lays dosa are some must-try delicacies here. 
Popular Eateries:

Kalidas Mandya Masala Vada Pav
Blossom – The Fusion Spot
Bliss Veg Restro
Lakhan Dosa Centre
Manju Dosa Centre
Jalsa Frankie Corner
7. Princess Street Khau Galli
Situated near Zaveri Bazaar and Mangaldas Market is yet another popular food street in Mumbai called Princess Street Khau Galli. The place is lined with food stalls and eateries selling a wide variety of irresistible sweets and snacks, such as samosa chaat, ice cream chaat, badam halwa, jalebi rabdi and aloo papdi. Thanks to its proximity to Crawford Market and Mangaldas Market, Princess Street Khau Galli is always packed with tourists and shopaholics visiting these nearby markets. The juices, milkshakes and other beverages available here are perfect for those looking for a thirst-quenching and refreshing break during shopping and city tours. 
Popular Eateries:

Kitchen Garden
Parsi Dairy Farm
Chandu Halwai
8. SNDT to Cross Maidan Khau Galli
Located in the lane between SNDT and Cross Maidan, this popular khau galli in Mumbai is a delight for fast food and chaat lovers. The food stalls are suitably located near Marine Lines and are crowded until late at night with locals and tourists. The eateries here are known for serving a potpourri of delicacies, such as pav bhaji, aloo chaat, Chinese Manchurian, corn cob, milkshakes and fruit juices, among others. The place is particularly famous for its lip-smacking Bombay sandwiches and vegetable frankie. 
Popular Eateries:

Hans Ras Mandir
Lenin Pav Bhaji Centre
Lalit Bhel Centre
Raju's Chinese
9. Mohammad Ali Road Khau Galli
When it comes to savouring the best non-vegetarian street food in Mumbai, Mohammad Ali Road Khau Galli is the place to be. The eateries here have many options for meat lovers and are always crowded with foodies looking to satiate hunger pangs between city tours and shopping. From shawarmas, spicy tikkas and kebabs to soft naans, phirnis and malpuas, the options here are aplenty. This food street, which runs alongside Minara Masjid, is jam-packed during Ramzan. What's more, the eateries serving popular dishes like Nalli Nihari and Haleem are frequented by Bollywood stars as well. 
Popular Eateries:

Suleman Usman Bakery
Bademiyan
Noor Mohammadi Hotel
Suleman Usman Mithaiwala
10. Kharghar Khau Galli
Located near Utsav Chowk, Kharghar Khau Galli is quite popular among office and college goers. This food street comes to life after 5 pm and gets crowded with fast food and chaat lovers in no time. The eateries in Kharghar Khau Galli serve a wide range of delicacies, such as fried rice, noodles, Manchurian, goli vada pav, dosas, litti chokha, shawarma and momos. The place is particularly famous for different varieties of vegetarian and non-vegetarian momos, such as fried momos, Schezwan momos, chicken momos and momo chaat. You can also find your favourite hot and cold beverages here. So, if you are in Kharghar during the evening hours, make sure you visit this vibrant place for a quick bite. 
Popular Eateries:

Kharghar Fry Corner
Darjeeling Sikkim Momos
Little China Fast Food
Dosa Express
Apple Mint
Counted among the most popular hangout places in the city, Mumbai's khau gallis are a must-visit for all. These food streets are so amazing that they start getting packed with students, office goers, shoppers and foodies in the afternoon and remain busy until midnight. So, if you are planning a food tour in Mumbai, make it a point to explore at least some popular khau gallis in the city.