Nestled cosily in the foothills of the lofty Himalayas, Himachal Pradesh is a mesmerising concoction of natural beauty and manmade marvels. It is undoubtedly one of the best places to visit in India, no matter what excites you as a tourist. For instance, if good food is always on your mind, Himachal Pradesh has a lot to offer, once you are done soaking in its gorgeous sights. So, on your next trip, make sure to try its mouth-watering array of vegetarian and non-vegetarian dishes. Himachali or pahadi cuisine is an interesting mix of Punjabi and Tibetan dishes, with lentils, pulses, rice and red meat constituting most of the delicacies here. Cooked with the choicest of spices and to perfection, the dishes are aromatic and appetising.
So, here are 15 traditional foods of Himachal Pradesh that you must try:
1. Dhaam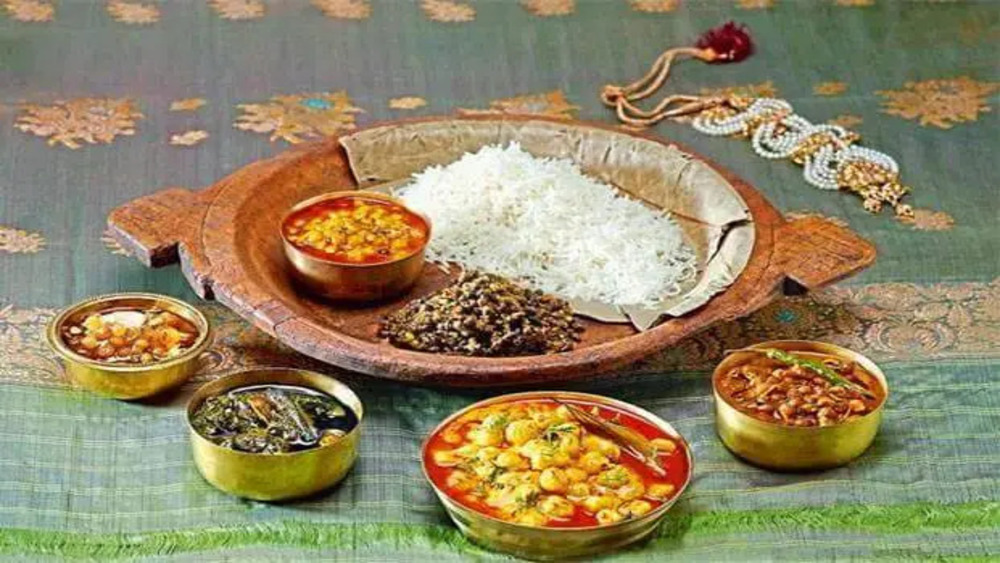 Packed with flavours and nutrients, dhaam is a complete meal. It is more like what you call 'thali' in some states in India. The dish is composed of a spicy curry of red kidney beans, fried dal, aromatic rice, boor ki kadi, curd, sweets, salad and some jaggery. This wholesome and delicious cuisine of Himachal Pradesh is usually savoured by locals on festivals, marriages and other important occasions. What's more, the restaurants in Himachal have special chefs called botis who prepare the most flavourful dhaam for customers. So, when you are in Himachal Pradesh next, make sure you try this scrumptious meal at least once.
Quick Tip: Visit Himachal Pradesh, especially Manali or Chamba, during festivities, to enjoy the best dhaam.
 2. Madra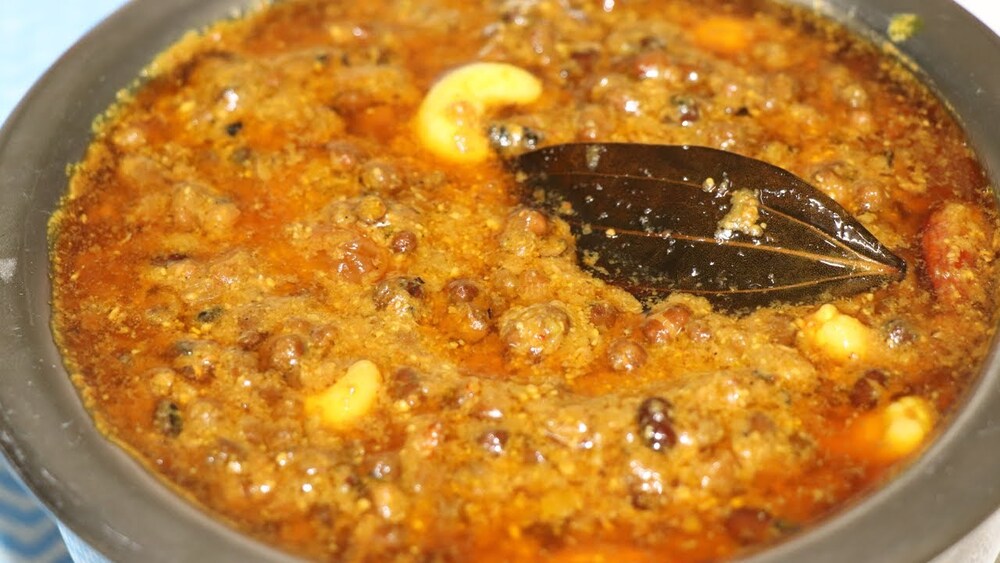 A delicacy in the Chamba district of Himachal Pradesh, madra or chana madra is a special dish that showcases the state's unique food culture. It is prepared with soaked chickpeas or vegetables, with a range of spices like cumin, cardamom, cloves, cinnamon, coriander powder and turmeric powder, adding a rich flavour to it. Visit any restaurant in Himachal and you can find this lip-smacking dish there. Yes, it's that popular! Like dhaam, this famous food of Himachal Pradesh is commonly cooked by locals during festivals and other special occasions. 
Quick Tip: Madra tastes best with chapatis, rice and another traditional Himachali dish called babru.
 3. Babru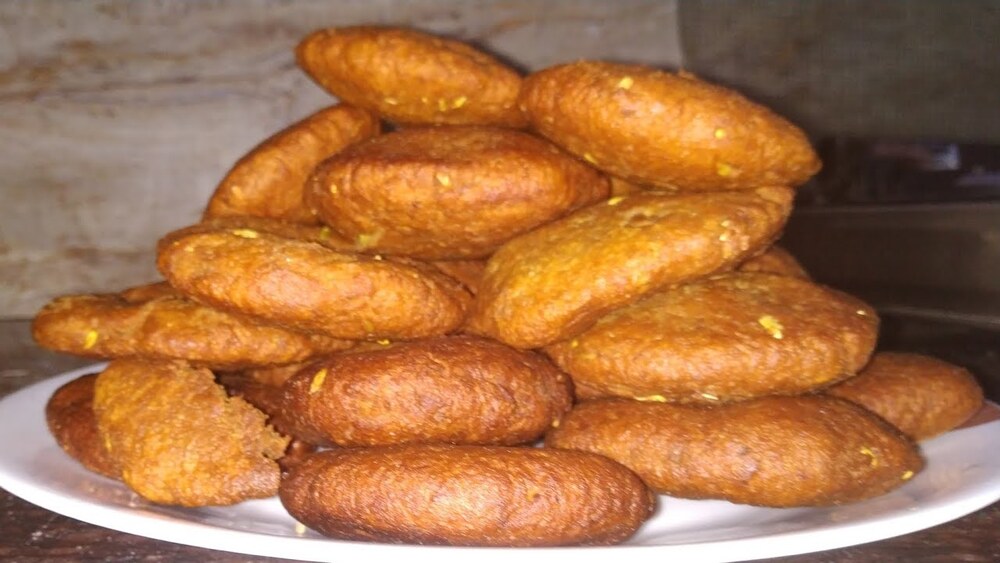 Although it looks like the kachoris available in North India, babru is prepared differently and has a unique flavour. This lip-smacking dish of Himachal Pradesh is a flattened bread or puri made of wheat flour. It has a flavourful stuffing of black gram paste and is served with sweet tamarind chutney in most local eateries around the state. You can also relish it with chana madra; it tastes equally amazing that way. Once you taste babru, you will forget about regular kachoris.
Quick Tip: Babru is best enjoyed with a hot cup of tea, especially during the cold winter months.
 4. Kullu Trout Fish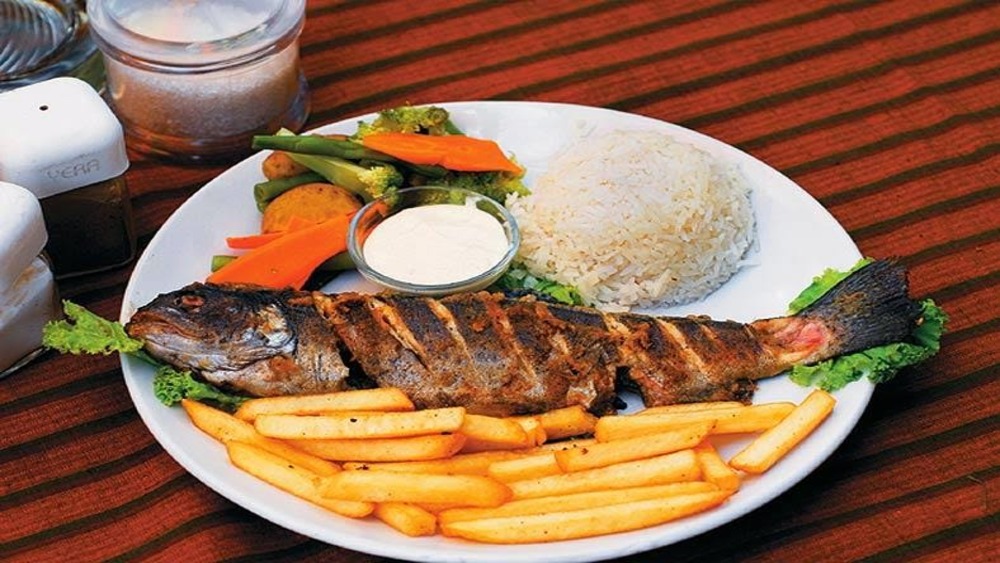 If you enjoy eating fish, this non-vegetarian delicacy is a must-try in Himachal Pradesh. Kullu trout fish is prepared in a special way by marinating the fish and cooking it with minimum spices to retain the taste and nutrients of trout. The fish is pan-fried in mustard oil and topped with a light lemon-onion sauce for that additional flavour. Most eateries serve this famous food of Himachal Pradesh with boiled vegetables and rice, making it a perfect and wholesome option for lunch or dinner. 
Quick Tip: If you are health-conscious, you can relish this nutritious dish with plenty of vegetables.
 5. Siddu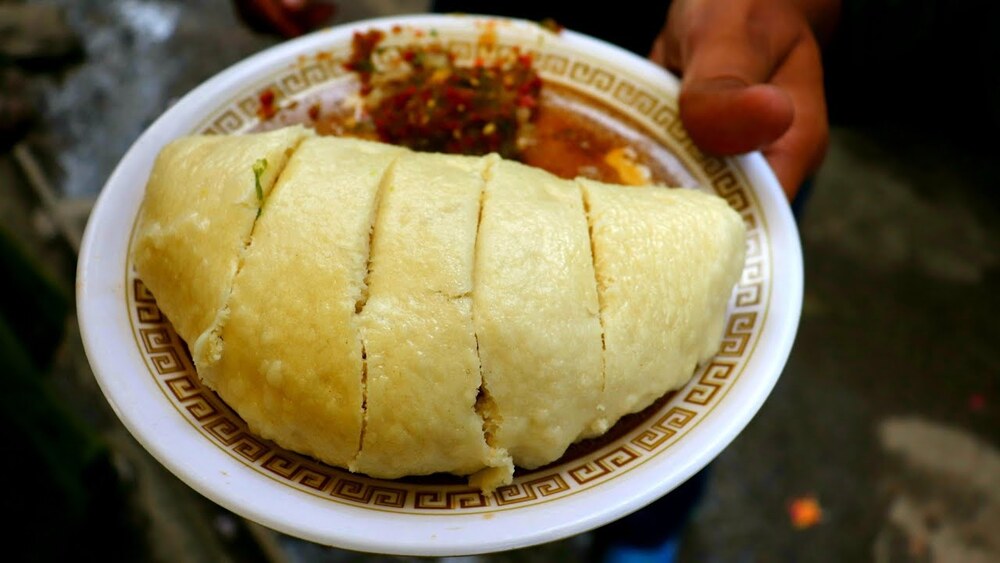 Counted among the most-loved traditional foods of Himachal Pradesh, siddu is a must-have for anyone visiting the state. It is basically a local bun with a special filling. Siddu is prepared with a dough of wheat flour and yeast that is filled with fat before cooking. The way it is cooked is what makes it more special and delectable. The dough is first placed on direct flame and roasted for a while. The same dough is then steamed until fully cooked. This special cooking method is used by locals to keep the taste and nutrients intact. Sounds amazing, doesn't it? 
Quick Tip: You can try siddu with a Himachali main course dish like vegetables or mutton.
 6. Aktori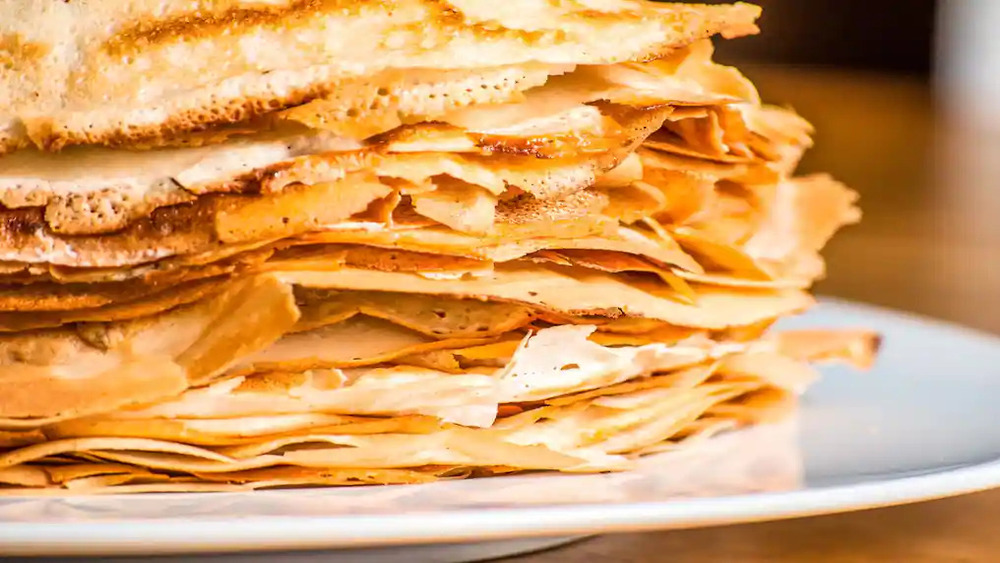 Prepared with buckwheat leaves, aktori is a special type of cake or pancake relished by the people of Himachal Pradesh. This yummy dish originated from the beautiful Spiti Valley and is now considered a delicacy all over the state. To prepare aktori, buckwheat leaves are cooked in wheat flour with some other ingredients like milk, water, sugar and baking soda. Easy to prepare and palatable, aktori is a popular festival food and one of the best cuisines of Himachal Pradesh. Top it with ghee or honey and it will taste even better. 
Quick Tip: The eateries in Spiti Valley and Lahaul serve the best aktori in Himachal.
7. Bhey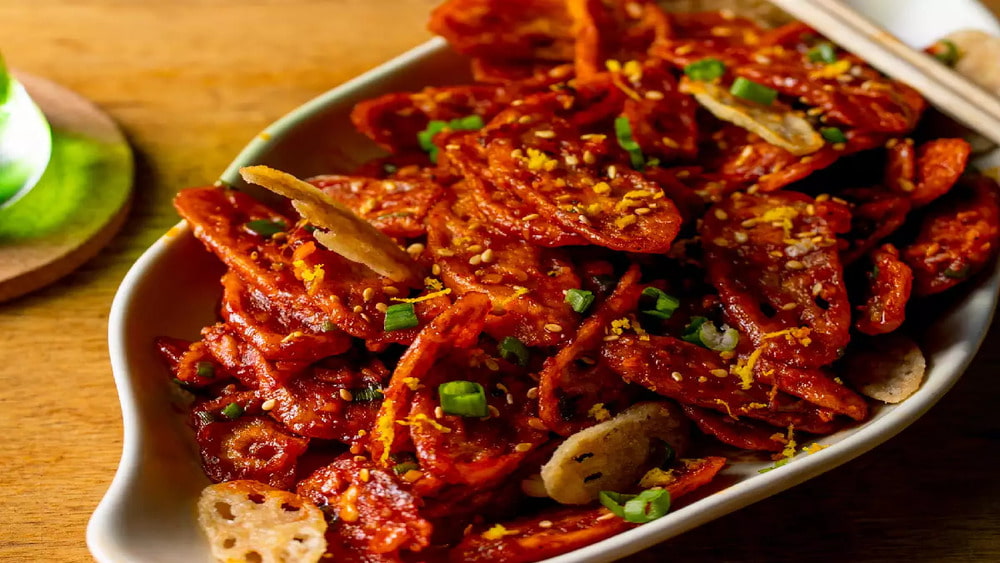 This traditional food of Himachal Pradesh is one of the most popular dishes you must try on your next holiday. To prepare bhey, lotus stems are cut into slices and then cooked in ginger, garlic, onion, gram flour and a range of spices for a lip-smacking taste. The dish is served in various eateries around the state, so you can easily try some whenever the mood strikes you. 
Quick Tip: Bhey tastes best with chapatis, parathas or rice.
 8. Chha Gosht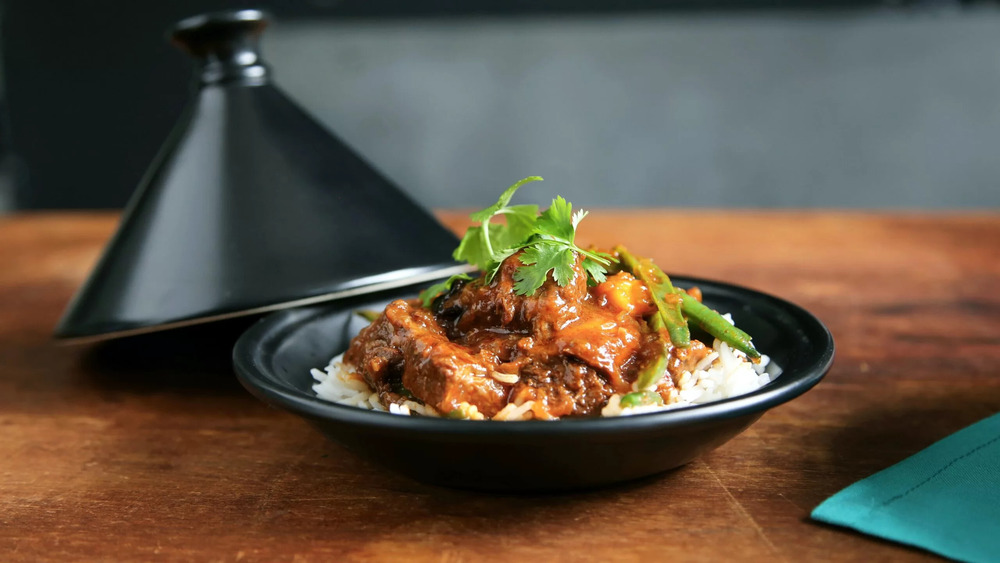 If you love trying different non-vegetarian dishes, you cannot miss chha gosht in Himachal Pradesh. This delectable dish is prepared by marinating small pieces of lamb for a while. The marinated pieces are then cooked in a flavourful gravy containing ginger-garlic paste, yoghurt, gram flour and some Indian spices, including bay leaf, asafoetida, cardamom powder, coriander powder and red chilli powder. Relished by locals and tourists alike, chha gosht is one of the famous foods of Himachal Pradesh. 
Quick Tip: The eateries in Chamba are known for serving the best chha gosht in Himachal.
 9. Kaale Channe Ka Khatta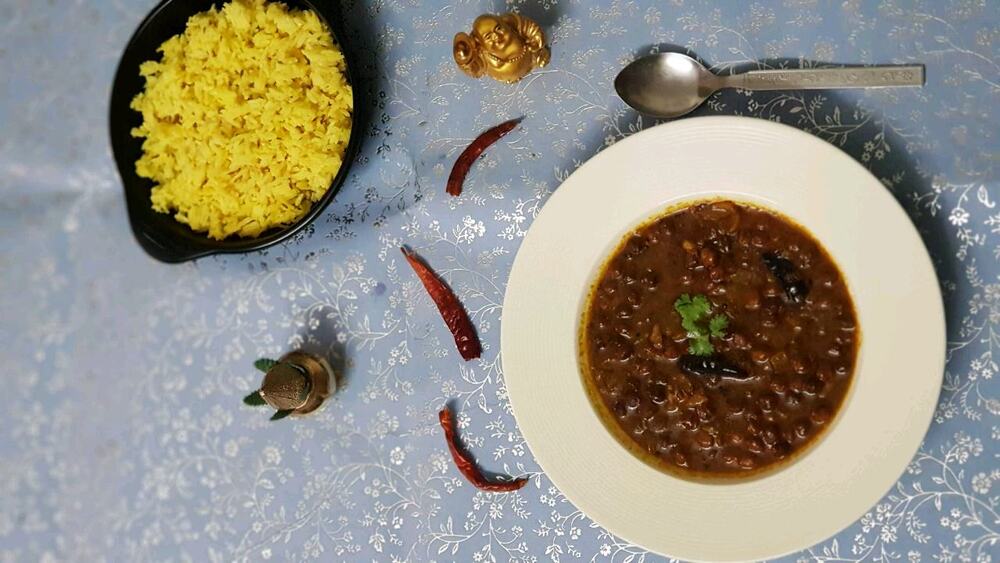 Prepared with boiled black chickpeas, kaale channe ka khatta is a sour and spicy delicacy native to the Kangra region of Himachal Pradesh. The dish is prepared by boiling black chickpeas and then cooking them in a variety of spices, such as cumin seeds, asafoetida, fennel seeds, coriander powder, mint powder, and salt. Green chillies, tamarind, and wheat flour or rice flour are also added to the dish for better flavour and consistency. This traditional food of Himachal Pradesh is commonly relished with madra by locals. 
Quick Tip: Kaale channe ka khatta can be spicy for little kids, so keep that in mind.
 10. Tibetan Thukpa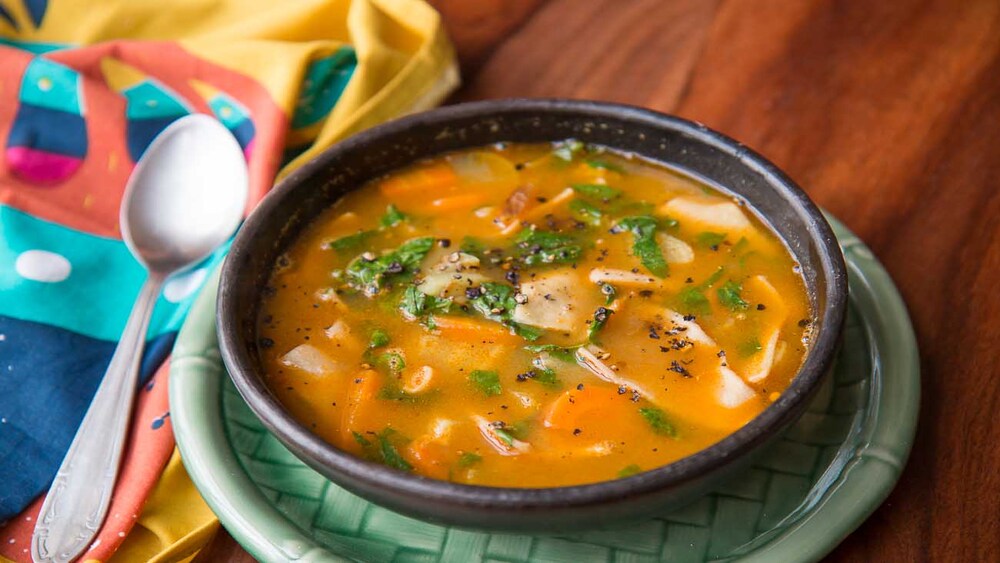 Himachal is home to many Tibetan Buddhists with a strong Tibetan influence in the northern part of the state. Hence, you will find a range of delectable Tibetan dishes in the eateries dotting Himachal Pradesh. Tibetan thukpa is one such delicacy that is a must-try for connoisseurs. It is basically a noodle soup which can be prepared with or without meat. The vegetarian option has many fresh vegetables, like carrots, onions, tomatoes and cabbage along with boiled noodles. Non-vegetarian thukpa is cooked with vegetables as well as chicken or meat. Ginger-garlic paste, chillies and sauces enhance the flavour of this amazing noodle soup and make it a must-try. 
Quick Tip: You can relish the best Tibetan thukpa in Dharamshala or McLeod Ganj.
 11. Mittha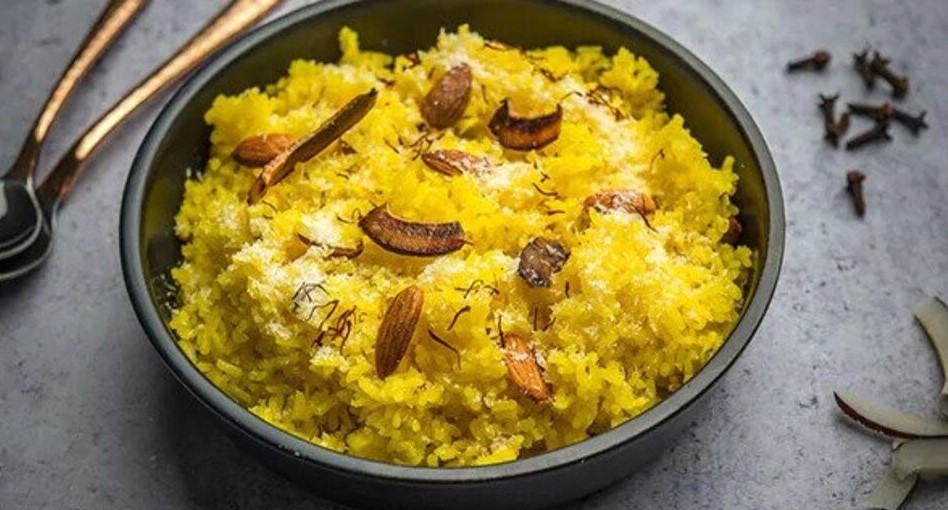 When you find yourself craving something sweet, a bowl of mittha is all that you need. Mittha is a popular sweet dish made with sweetened rice, saffron, raisins and dry fruits. The people in Himachal usually make this scrumptious sweet dish to celebrate special occasions and ceremonies. It is easily available throughout Himachal Pradesh, so you can easily relish some whenever you get a chance. 
Quick Tip: If you like to end your meals on a sweet note, mittha is the best option.
 12. Tudkiya Bhath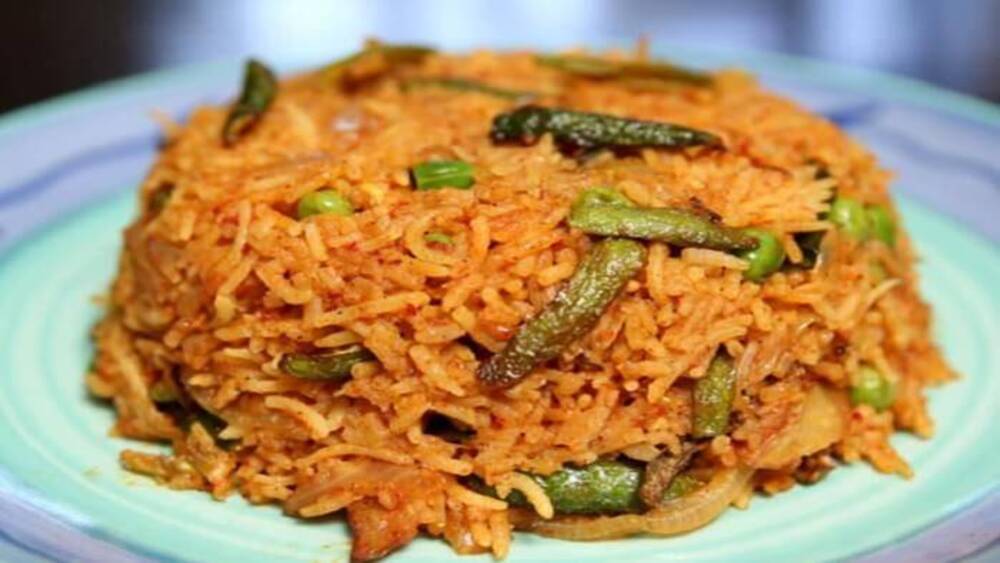 This is yet another traditional food of Himachal Pradesh that the locals cook in a unique way. Tudkiya bhath contains a long list of ingredients, such as ghee, lentils, yoghurt, potatoes, tomatoes, onions, garlic, cinnamon, cardamom, bay leaves and spices, and is quite wholesome and appetising. If you love trying different types of rice dishes, this one is a must-have. Although native to Chamba, tudkiya bhath is served in many eateries across the state. 
Quick Tip: Tudkiya bhath tastes best with mashed dal and a dash of lime juice.
 13. Chicken Anardana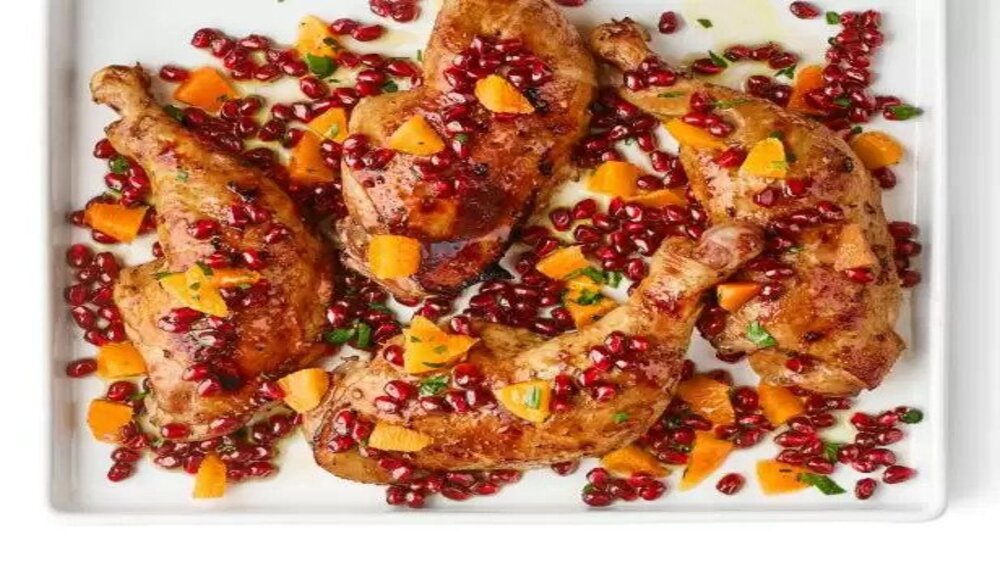 A favourite among chicken lovers, chicken anardana is one of the most popular non-vegetarian foods in Himachal Pradesh. The dish is prepared by marinating chicken pieces in dried pomegranate seeds powder, spices, yoghurt and ginger-garlic paste. The marinated pieces are then cooked in a rich gravy made with onions, garlic, cardamom, cinnamon, garam masala, fresh pomegranate and other ingredients. This delectable pahadi dish made with aromatic spices is sure to leave you feeling full and satisfied. 
Quick Tip: Chicken anardana tastes great with hot chapatis, naan or rice.
 14. Aloo Palda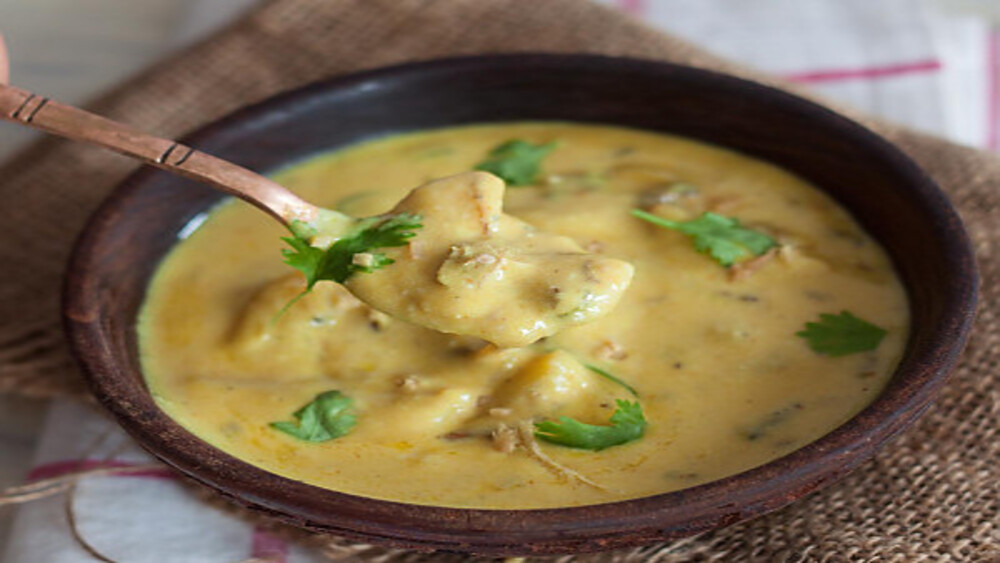 A famous food of Himachal Pradesh, aloo palda is one such delicacy that every foodie will vouch for. To make some delicious aloo palda, soft-boiled potatoes are cooked in a thick gravy of either yoghurt or buttermilk. The dish is flavoured with ginger-garlic paste and some spices like cloves, cinnamon, coriander powder and chilli powder. Aloo palda tastes best with makki ki roti and rice. Try it once and you will surely come back for more. 
Quick Tip: The eateries in Hamirpur and Kangra serve the best aloo palda in Himachal Pradesh.
 15. Auriya Kaddu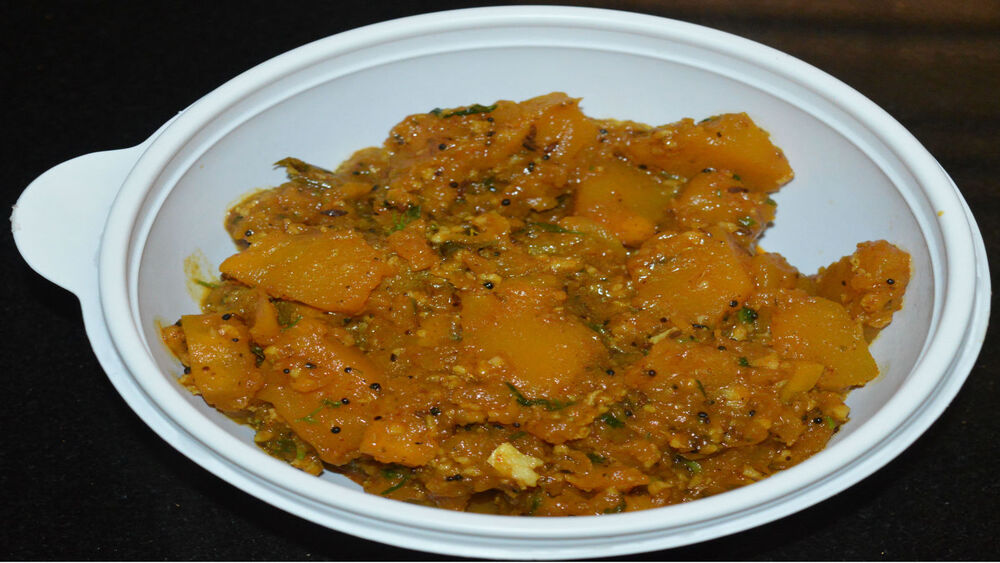 Auriya kaddu, also known as kaddu ka khatta, is a simple pumpkin curry made the traditional pahadi way. The curry contains chopped pumpkins seasoned with asafoetida, bay leaves, panch phoran (five spices), turmeric powder, dry mango powder and green chillies. The spices are cooked well in mustard oil to bring out their best flavours. A small amount of ground mustard mixture is also added towards the end for that aromatic nutty taste. Auriya kaddu is an important part of the cuisine of Himachal Pradesh and a must-try for every food aficionado. 
Quick Tip: The dish is best relished by mashing the pumpkin pieces lightly while eating.
So, these are some of the best traditional foods of Himachal Pradesh that you must try at least once if you are a foodie. These authentic pahadi dishes have a truly distinctive flavour that you may not find anywhere else in the world. The small yet cosy cafes and restaurants across the state serve a range of delicacies at affordable prices, so make sure you relish as many as you can during your stay in Himachal.