Which is the one place in India that is on every traveller's list? Goa, for sure! One of the most happening destinations in the world, Goa is famous for its sunny beaches and carefree lifestyle. The mere thought of getting tanned at Baga and Candolim makes people want to break free, plan a trip here and have the time of their lives! Most of us fancy visiting Goa during warm winter days, but have you ever thought of visiting this paradise during monsoon? No? Well, then you should!
Picture this – quiet drenched beaches; lush greenery and amazing waterfalls! If you think that the beauty of the beaches lies in the warm days, think again! With a downpour from Mother Nature that washes everything, beaches tend to look all the more captivating. Like every other coastal region, the monsoon in Goa brings with it drizzling to heavy rain and thundershowers. We suggest everyone must plan a trip to Goa during monsoon at least once! Don't have enough reasons to visit this beautiful place? Then read ahead.
Because Goa is a lot less Crowded so you are Sure to Enjoy Better
Less crowd already makes everything a lot more wonderful, doesn't it? Peaceful beaches and calmer streets will definitely tempt you to trash all your other plans and head to Goa! And if you want to explore Goa more like a  local and less like a tourist, we suggest that you be here during the monsoon and head to the nearby islands. That's right! Much to your surprise, Goa has two wonderful islands – Chorao and Divar that can be explored during the monsoon. Pack some food and water, board a ferry and off you go. There's a lot of natural beauty in store for you to treat your eyes with along with abandoned Portuguese churches, ruined houses and narrow lanes that have plantations on both sides.
Because Nature is at its Best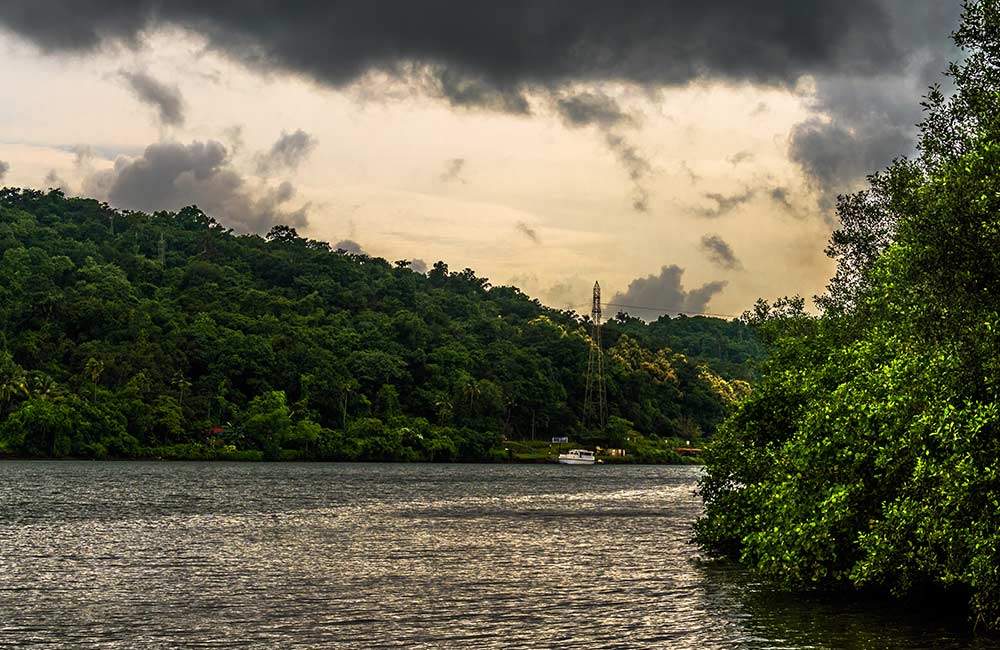 This piece of heaven looks the prettiest when the rain washes the dust away. Try visiting the untouched tracts of land where nature thrives in all its glory and lose yourself. The fresh, green and raw beauty at these sites make up for an experience you just cannot miss. Wondering which all places you can check out to catch a glimpse of nature?! Goa is home to abundant wildlife in its dense tropical forests. So going on wildlife safari tours is something that you should definitely not miss out on. Explore the Bhagwan Mahavir Wildlife Sanctuary, Cotigao Wildlife Sanctuary or Bondla Wildlife Sanctuary, to see many varied species of wildlife. Trees and wildlife to add a hint of adventure to the Goa trip sounds like a lot of fun, isn't it?
Also Read: Beaches in South Goa
However, for a different experience, you got to visit a spice garden. Sounds like an absolutely offbeat destination to visit, right? Did you know that spice gardens look absolutely refreshing and pristine when washed down by Mother Nature's downpour. You get to drive through green and dense tropical forests to reach here. The whiff of aromatic spices at the spice plantation will take over you. Take back a few spices from here to your home and you will be reminded of this amazing trip over and over again!
Because the Beach Belongs to You
 
Love rain? Well, who doesn't? Watching the little drops fall from the sky on a beach is one of those things that should be on your bucket list. Give yourself a well-deserved chance to experience it at least once in your lifetime. If you are a fan of love stories, trust us, watching the rain fall in Goa is among the most magical things ever!
Lesser footfall gives you the freedom to have a much better access to the beach and more privacy to do those random, crazy things you otherwise would be conscious of. Or, even if you want to go on a long walk, you can treat your eyes to amazing sunrises and sunsets.
As most watersports shut down during the monsoon in Goa, you won't have many things on your to-do list. So, you can do all the things you have always fancied to do by the beach – listen to the sound of waves and ponder, write or simply read the books that have been pending for long. Come on, have some quality 'me' time!
Because you can Cruise and Raft on the Rivers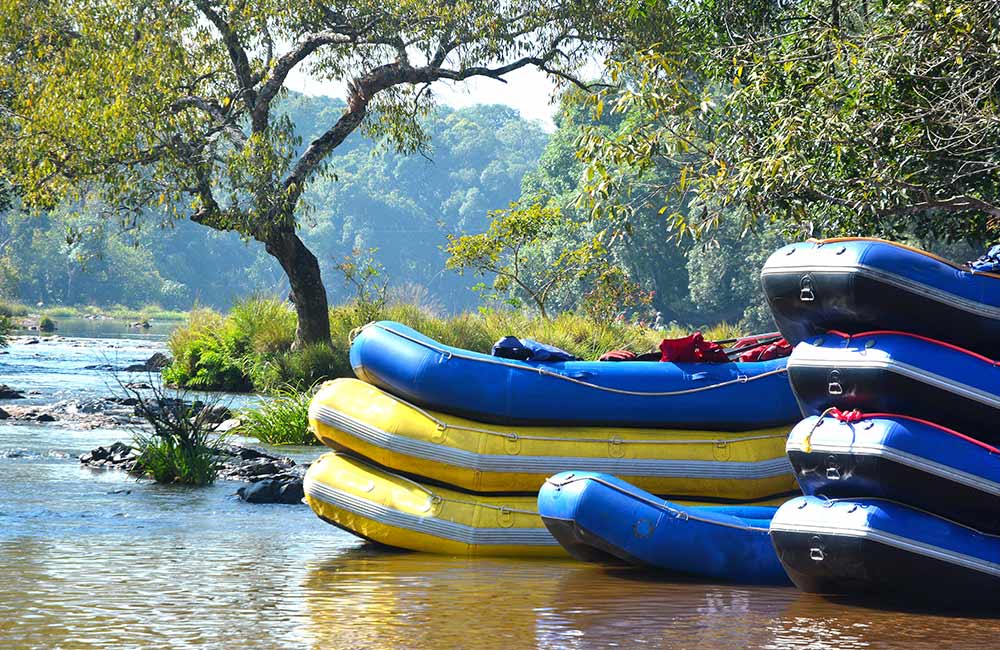 How about cruising on a river? Sounds like another super romantic thing! One of the most relaxing yet luxurious things to do while in Goa during monsoon is cruising on river Mandovi. Undertake this two-hour cruise during the evening and have fun at the casino, cultural performances and many other activities on board with your sweetheart!
If you are done with exploring beaches in Goa and want to indulge in some fun aquatic activities, we say that you should try rafting. Because of the rough seas and high swells, activities like parasailing, jet skiing and diving aren't offered. But, you can indulge in rafting which is another exciting water sport. River Mhadei or Mandovi hosts people for this fun activity during monsoons. The only requirement for rafting? Adequate water currents and suitable weather conditions. So, give river rafting in Uttarakhand a break, and experience it in Goa while you can!
Because the Views of Beaches from Forts are Absolutely Stunning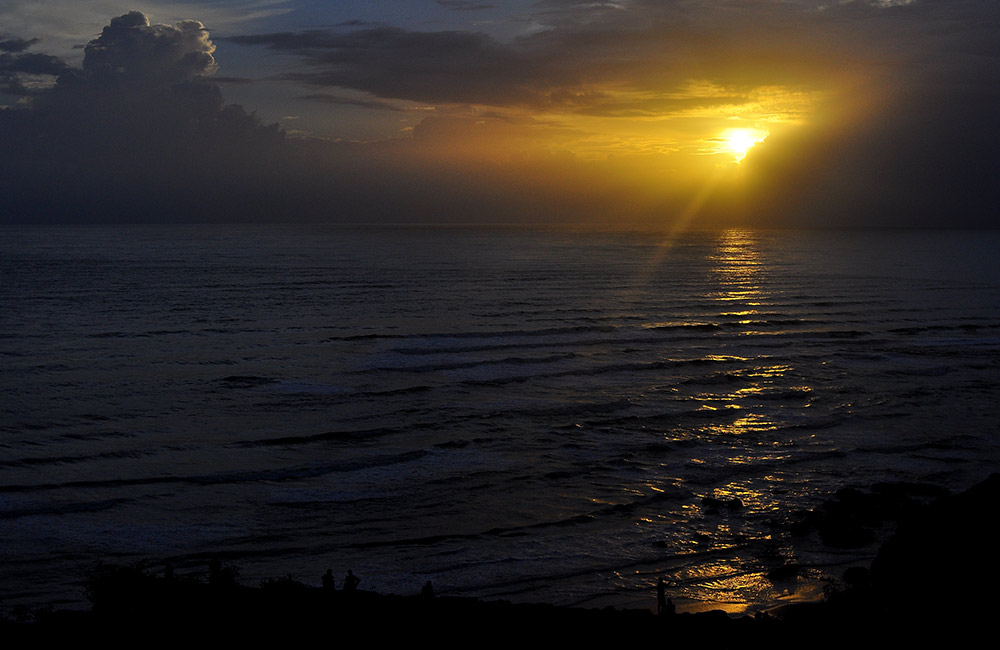 Need a spot with a view to introspect? Chapora Fort, which was made famous by the movie Dil Chahta Hai, is one of the most beautiful architectural marvels I Goa dating to the time of the Portuguese. Soak in the serene view of the Vagator Beach, which is all the more breath taking when it is all cloudy and on the verge of raining. Make sure to click amazing picture here for the view will make up for a beautiful backdrop. And, if you are not fascinated enough by this fort, you can explore others, such as Aguada, Reis Magos that look much more stunning during the rains.
Because Driving past Tall Trees is More Enjoyable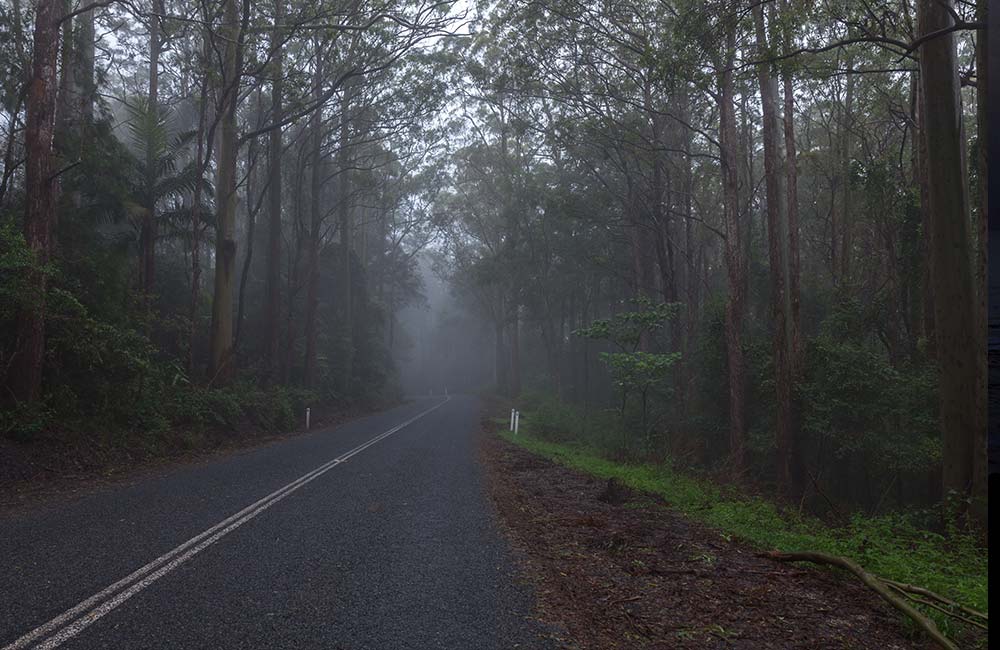 Time to forget the city's chaotic roads because the roads in Goa are not as busy in monsoon as they are during other times of the year. So, experience driving around the place on a rainy day to have a dream-like experience. Rent a scooty, bike or car (depending on your preference), and head out on the highway with your special someone. Driving peacefully on the road, while the cool breeze kisses your skin and little drops of water refresh you, is something you will remember for years to come.
Because the Nightlife is no Less Happening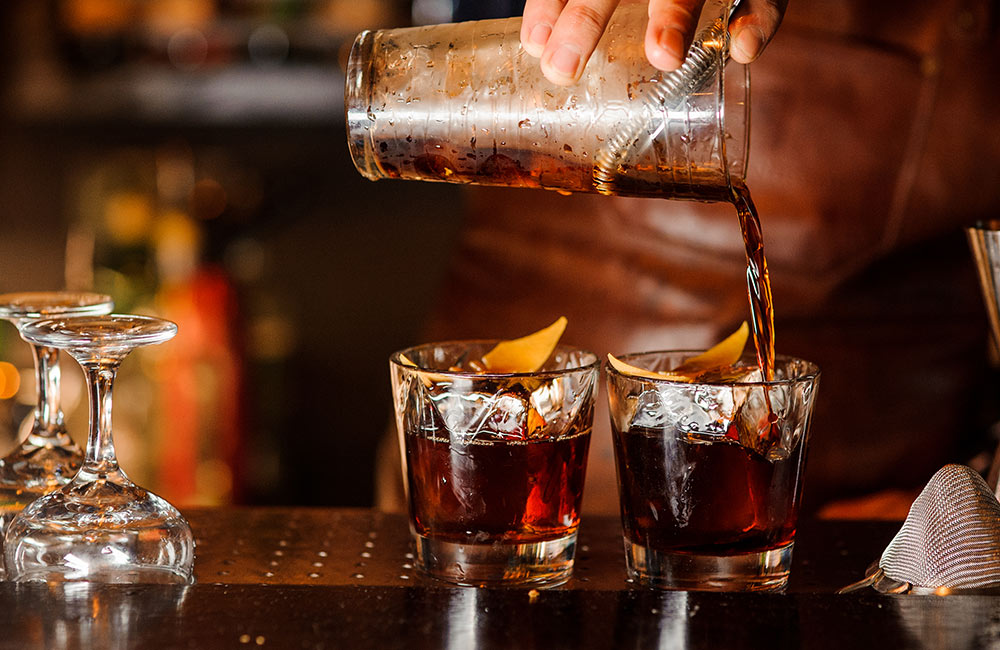 If there is one thing that never tends to lose its charm in Goa, it has to be the vibrant parties. An obvious reason for party animals to throng this seaside paradise, its effervescent parties are renowned across the globe. Head to the bars and nightclubs here and you're in for the time of your life. The parties in Goa are one of their kind with karaoke, concerts and foot-tapping music spun on by the DJs to their credit.
And, if you are lucky enough, you can get to enjoy the Sao Joao Festival here – one of the things that you should definitely not miss out. Celebrated as the feast of Saint John the Baptist, Sao Joao is celebrated in mid-June every year when the monsoon has just arrived in the region. Observed with great zest, men jump in village wells to bring out the bottles of local alcohol, Feni. After a day full of celebrations, natives sing, dance and sail on the waters. Happy days and nights is happy life!
Because this is the Best Time to Visit Waterfalls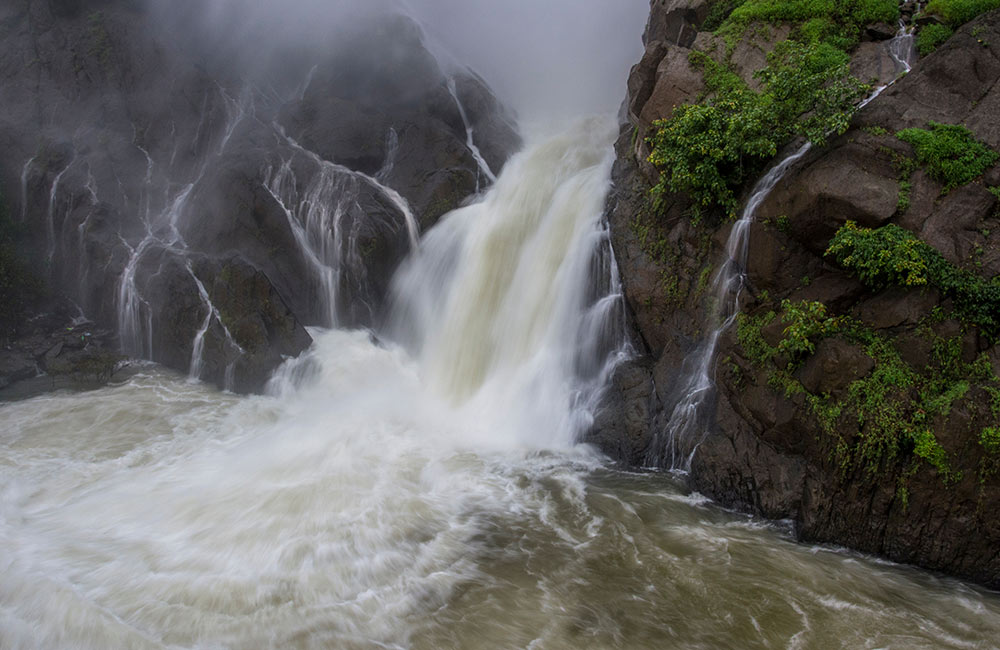 If you are coming to Goa in the monsoon, make sure to have the majestic Dudhsagar Falls on your itinerary.  A must-visit place for every traveller, these falls becomes all the more beautiful during monsoon, when these literally swell up with excess water. Theses iconic falls are surrounded by dense greenery, which makes for a good trekking trip. There are four different routes that you can take up to reach these majestic milky white waterfalls.
Don't have a chance to see these amazing waterfalls? Try going to Amboli Ghat, which is one of the most picturesque places near Goa. Head out for trekking to this wonderful place and be ready to be bowled over by the beautiful waterfalls and little streams you will encounter on your way. Spend a few days here, maybe?
So, now that we've burst the bubble of your thought that Goa is only ideal to be visited during non-rainy seasons, you should be heading to this piece of paradise on earth soon? Apart from all these reasons to come here in the monsoon, consider the fact that the tariff of hotels in Goa will be at their lowest due to less footfall. This way, you get to get all the peace you have ever wanted, indulge in adrenaline-pumping activities, and also save a lot of money. Yay!