Battery bank? Check
Travel docs? Check
Reading material? Check
Sturdy neck pillow? Check
But we bet you are going to need a lot more than this list for a smooth business trip! You'll need these super useful apps for business travelers that will take care of everything from booking a hotel, a restaurant or a flight to finding a ride and even some good company for an evening in a new city! Read on to find out the best iOS and Android travel apps that make your life easy and let you sparkle and shine at work.
Mobile Apps for Business Travelers:
1.Google Maps
"Really? Google Maps? They're going to start with that?"
Did you just say that in your head?
There is a reason this is one of the commonest apps we use in our everyday lives. Google Maps has got the goods. Simple! And that's why it features top of our list. The app has updated information and maps for more than 200 countries, including information on public transport. It shows you the shortest routes (very handy if you're in a new town!), current traffic situation, reviews and ratings for businesses and even points out utilities like gas stations located near you. And here's a huge plus – it lets you save a map and use it offline later. It's really like having a genie to guide you around.
2. AroundMe
Imagine yourself in a cash crunch in city you barely know…how do you find out where the nearest ATM is? You open your AroundMe app and simply ask. The app not only shows you an outlet close to your area, using your phone's navigation capabilities, but also a list of all the businesses in your chosen category. You can also save your chosen entries, find out more about various Points of Interest through their (thoughtfully linked) Wikipedia pages and know how far they are from your current location.
3. XE Currency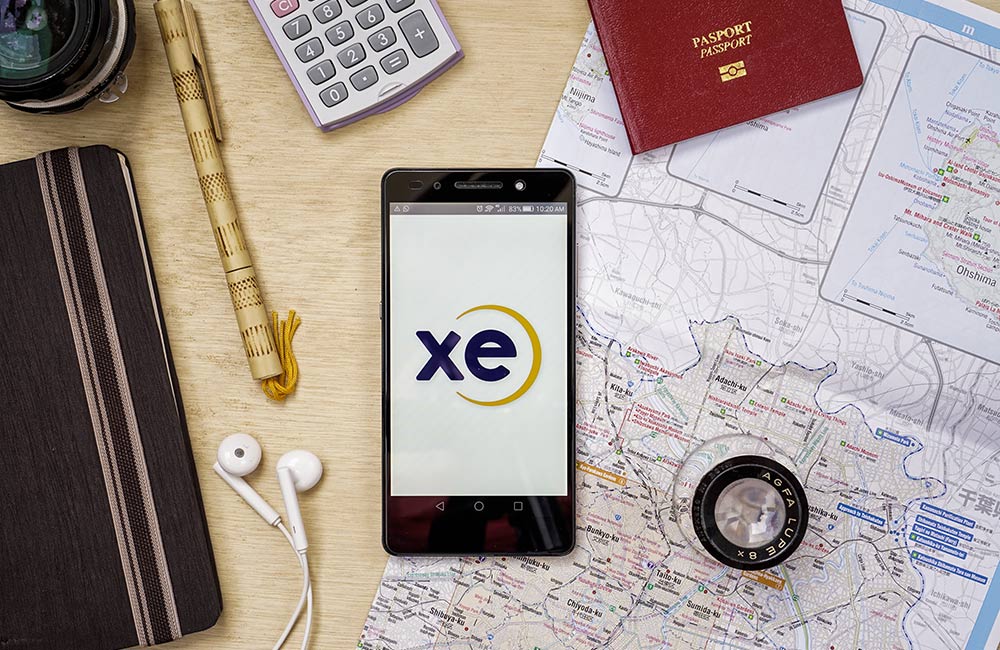 Whenever I travel to a new country, I worry (and I mean really worry) about sorting out the loose change. They all look so similar! I also worry about currency conversions; it's a tad difficult to keep a track of daily exchange rates vis-à-vis the Indian rupee. My concerns about figuring out loose change are nowhere near solved, but for figuring out how many Euros I just spent on that cab, or how much my vendor from Argentina just quoted me for those widgets, I've got XE Currency – one of the best currency converters out there. It has a simple, no-fuss user interface that allows you to convert through all major world currencies and it also keeps a track of exchange rates.
4. Skyscanner
Cheap flights? That's what is on your mind if you have a tightened up travel budget or run a start-up and need to travel a lot. We recommend Skyscanner for you – a travel fare aggregator app that searches through a maze of travel sites and tells you where to find the cheapest flights. Really quick. It is free of cost, bundles in hotel booking and car rentals and also notifies you when the price of your flight changes. Quick and smart, just what you wanted!
5. Uber/Ola
Even with all their issues with the vehicles, often the drivers and the impromptu strikes, ridesharing apps Uber and Ola have changed the way India takes a cab ride. If you haven't done so already, download one or both the apps to order a cab in easy steps, get picked up from your location (even when you don't know exactly where you are in a new city!), track your car's arrival, find out more about your driver, share trip details with a friend or family member and get dropped to your destination. You can book a cab on these apps faster than you could read that last sentence.
6. Tripit
If you're one of those urban warriors that are almost constantly on the go, it could get a bit mindboggling to keep a track of your travel plans – when are you supposed to board what flight, what was the check-in time for your hotel and have you remembered to share these details with the relevant teams in your office?
Let Tripit swoop in and organize your itinerary for you.
It does more – syncs your travel plans with your calendar and stores all your travel documents in one place (you never have to fish out that driver's licence with the weird pic again!). If you are looking for the best travel planning apps out there, this is the one we'd recommend.
7. FabHotels App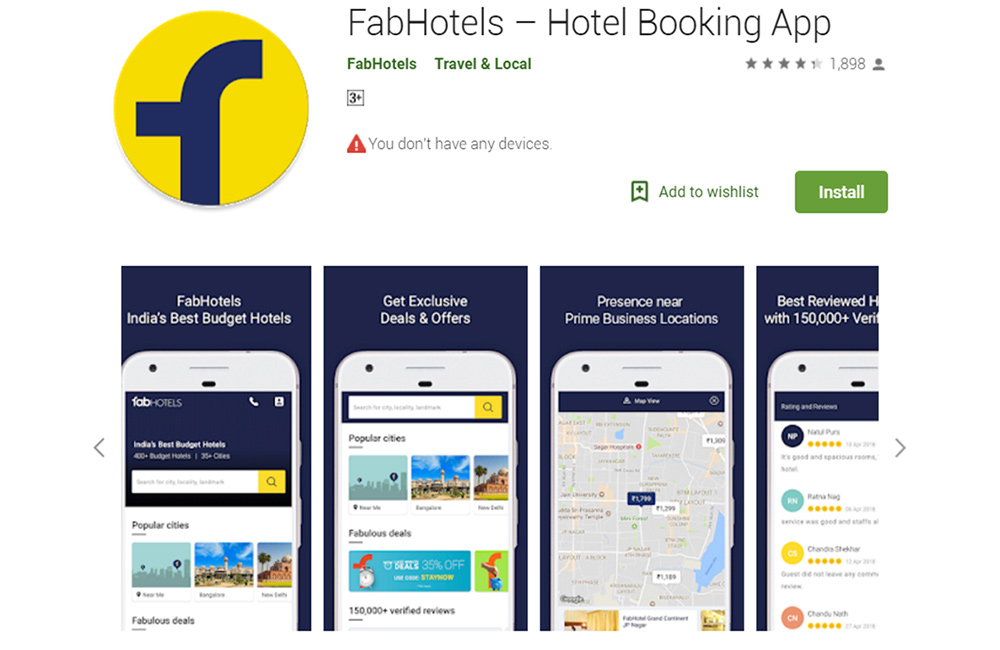 Work travel can be exhausting, mostly because there's so much of it. You can't stop it because it is necessary (and because you secretly love the challenge!) and you've always got to be careful of the expenses you incur. The FabHotels app steps in with more than 400 budget hotels across India for you to pick from and book a fabulous property, close to your workplace and get a great deal too. One of the best travel planning apps currently available, the FabHotels app is flexible; you can book last minute, cancel easily and pay at the hotel. With your hotel bookings taken care of, you get more time to go out there and dazzle everyone with your next big idea!
8. Concur
As a manager, you have a lot of responsibilities, and some so routine they'd be counted as drudgery. Approving business trips for others and keeping all the elements of your own travel in one place fall into this category. With Concur, you can approve your team's travel requests, track and approve expenses and keep all receipts in one place for your expense account. You can also submit claims from the app. Easy and on-the-go, this is one of the best travel apps for business travelers.
9. Evernote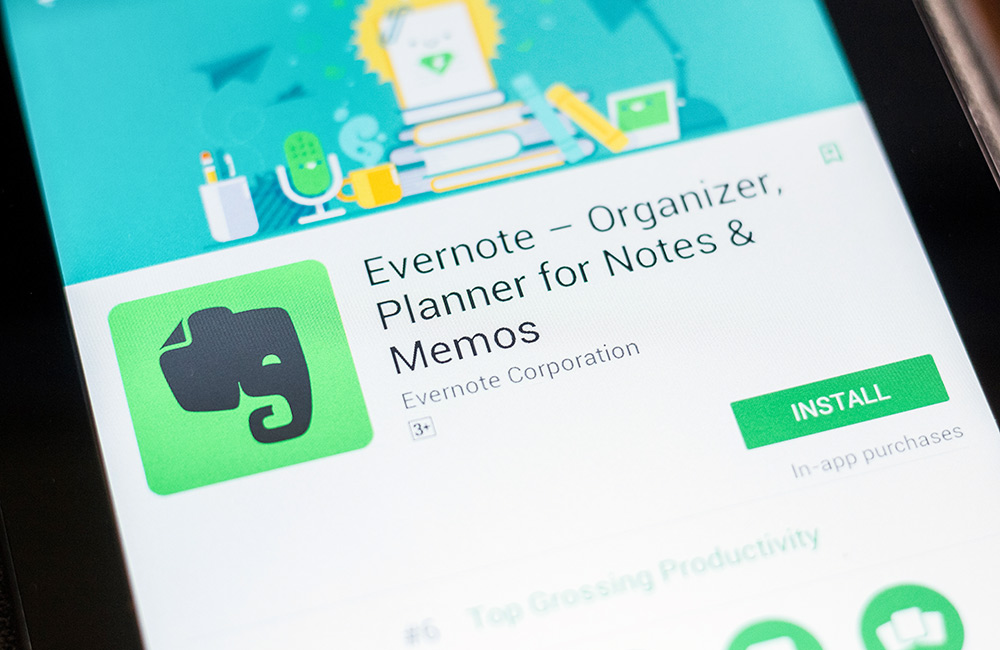 Last month I attended an industry convention where the keynote speaker was awesomely dispensing away pearls of wisdom. I'd forgotten my notepad at the hotel. I came back with a bunch of paper napkins. Scrawled in ink, dissolved in sweat. 
The next time around, I'm going in armed with Evernote – an easy-to-use notepad that not only lets you take notes (as a web page, audio, pictures or a handwritten note) but also lets you tag, edit and export your notes. You can sync new notes with the older ones, search through your archived notes and sort them into notebooks! Why didn't anyone think of this when I was in college?
10. Google Drive
In a world where collaboration is the hallmark of business and remote workers are routine, an app like Google Drive fits in like a glove. You get 15 GB space to keep your worksheets, recordings, videos and whatnot and share them with colleagues to work on in real time. It is a great app because your drive is available to you anywhere, anytime. It's like never leaving office. I kinda just depressed myself.
But on the brighter side, you don't have to be in the same spot to be able to work efficiently with your teams!
11. DocuSign
An award-winning e-signature app, DocuSign lets you put your legit signature (the one on your bank account!) and initials into required documents and send them back to the sender. So if your housing loan is just waiting for you to sign on the dotted line, and you're never in the city long enough, get DocuSign to do the job for you. Download the file attachment or get it from Dropbox, Google Drive or another application (in pdf, MSWord, Excel, HTML, JPEG, PNG or another format), sign it, initial it and return to sender. House's that?
12. Google Translate
From English to a hundred other languages – Google Translate helps you understand who said what in a heartbeat. The best travel app for business travelers who need to be in countries that don't speak much English, the app translates from 59 languages offline, from 38 languages using only your phone's camera and gives you 2-way instant speech translation in 32 languages. All those numbers translate into the best travel planning app you need right now!
13. Fasetto
Storing your files on cloud is nothing new. But Fasetto, a cloud file storage app, has broken away from the pack by allowing users to share any file type between devices even when offline. This is a great travel app for business travelers who want to keep working mid-flight, share data without buying expensive Wi-Fi access or having to suffer through congested networks. With 10 GB of free storage, now you can keep all your data in one place and access it when you want to, not when the Internet allows you to do so.
14. PackPoint
When you're traveling a lot for work and to different places each time, it can be a stretch having to pack different stuff for each trip. Or you could just be one of those people who hate packing. I am one of them. So instead of making lists for what to pack for Pune and which clothes to not forget for a trip to Darjeeling, I use PackPoint, one of the best travel planning apps I've found and loved.
It simply tells me what I need to put in that bag based on where I am going, how long I need to be there, weather conditions and so on. And it lets me create several packing lists for different destinations. I can share it with my fellow packing-hater friends, I can mix up my saved lists with other travel planning apps I use, like Tripit and I can access everything from my smartphone's home screen. Sorted!
15.Kayak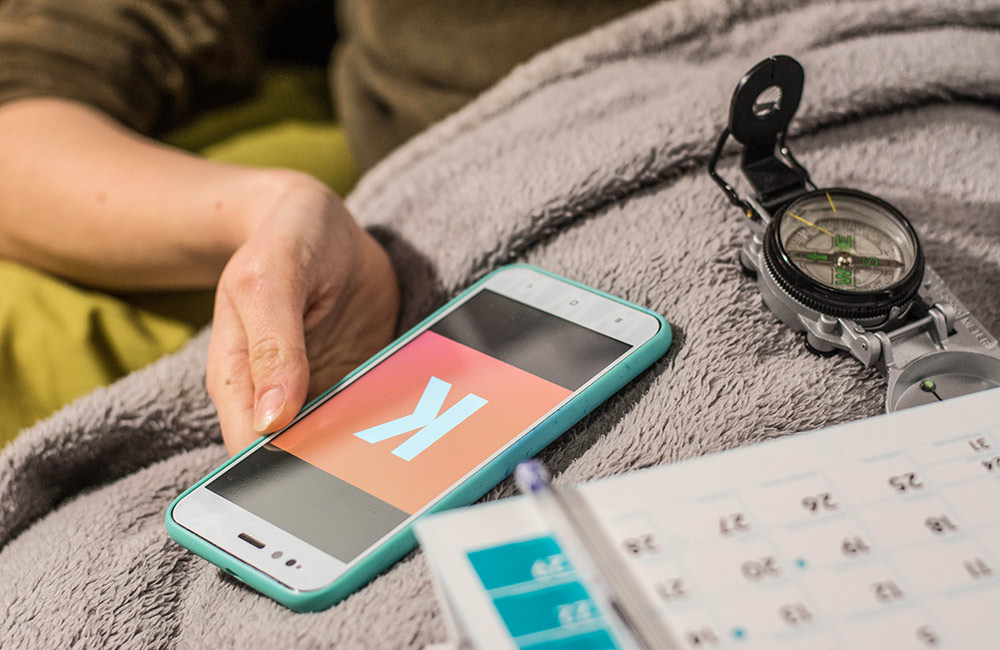 Kayak is a great travel planning app for business travelers because it is a one-stop shop that lets you discover good deals on flights, hotels, car rentals; helps you navigate airports, finding you restrooms, coffee shops and stores; sends you price alerts for flights, lets you track flights and share your plans with friends and family. And here's the best part – it lets you access your itinerary and airport maps even when offline. What's not to like?!
Before heading out for your next work trip, pack these awesome apps in your arsenal and have a really great time – hassle-free and fruitful. And if you've discovered other apps that make your business trip a breeze, let us know in the comments below.
Bon Voyage!