Only a week left for 2022! Around the world, people contemplate to make this onset of the New Year special. Most of us plan to host or attend parties with old buddies and make the time memorable. This time though, we suggest you do something different and go someplace you all have never been before. And if the expenses are stopping you, worry not! For we have listed below 10 New Year getaways that you can take up without breaking the bank. Happy reading!
1. Gokarna – Serenity & Unspoilt Beaches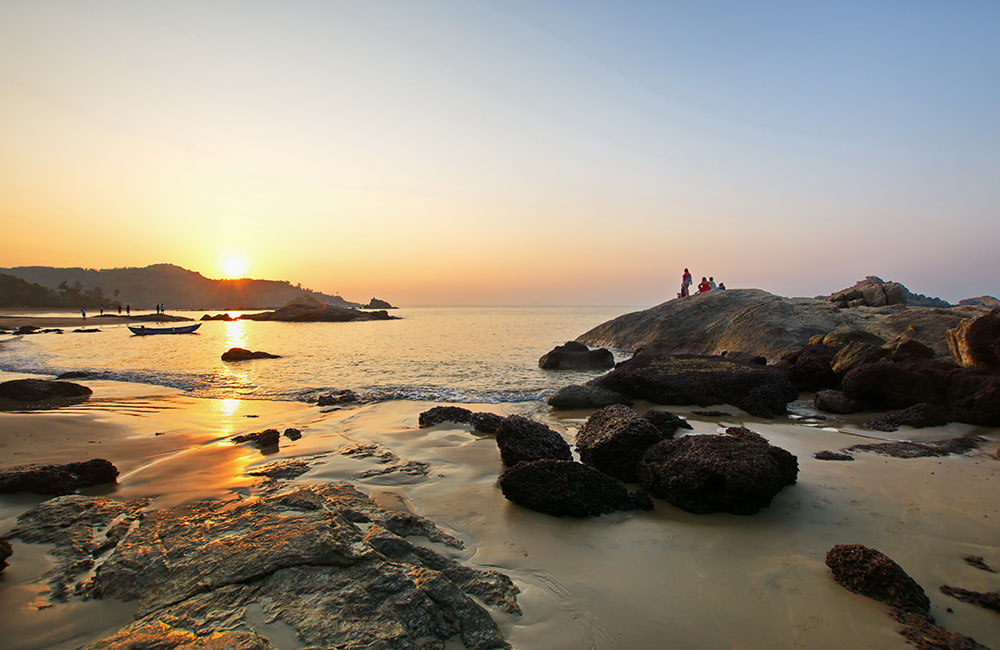 This small town in Karnataka is set along the expansive Arabian Sea. An amalgamation of spirituality and eclectic enthusiasm, it will surely put your senses off the stress and monotony. You can make your way to the historic Mahabaleshwar Temple in the day and be a part of the electrifying jam sessions on OM Beach and Paradise Beach in the evenings. Alternatively, you can simply lie down on a hammock and enjoy the setting sun with a chilled beer.
Must do with your crazy bunch: Challenge your fear and visit the secluded Shiva cave, which is home to innumerable bats and is all dark inside.
How to Reach Gokarna: The nearest railway station to Gokarna is in Ankola, about 20 km away from the region. You can opt for a taxi or KSRTC bus to reach the destination. The closest airport is in Goa.
2. Rann of Kutch – Purity all around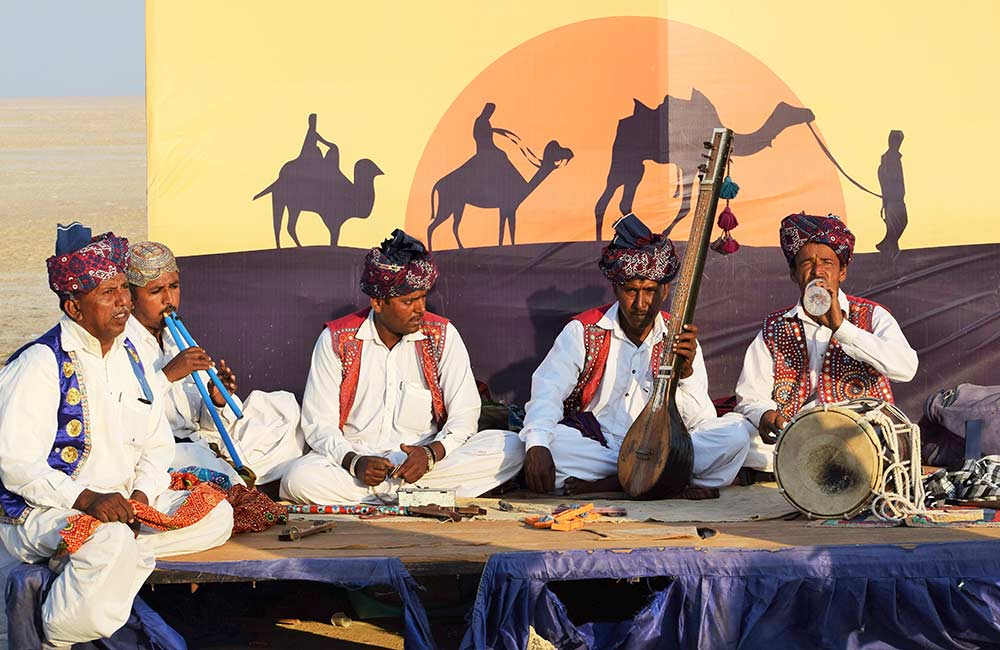 A tranquil 7500 square km salt marsh in the Thar Desert of Kutch, Gujarat, Rann of Kutch is a good option if you love to delve into traditional values and untouched nature. The place becomes all the more intriguing during the annual Rann Utsav with live performances by local artists.
Must do with your crazy bunch: Go on a wildlife safari to spot some rare winged creatures who come here all the way from Europe, Siberia and Egypt.
How to Reach Rann of Kutch: The nearest airport/railway station to Rann of Kutch is in Bhuj, around 102 km away. From there, you can take a taxi or cab to reach your accommodation in Rann of Kutch.
3. Pondicherry – An elegant French country town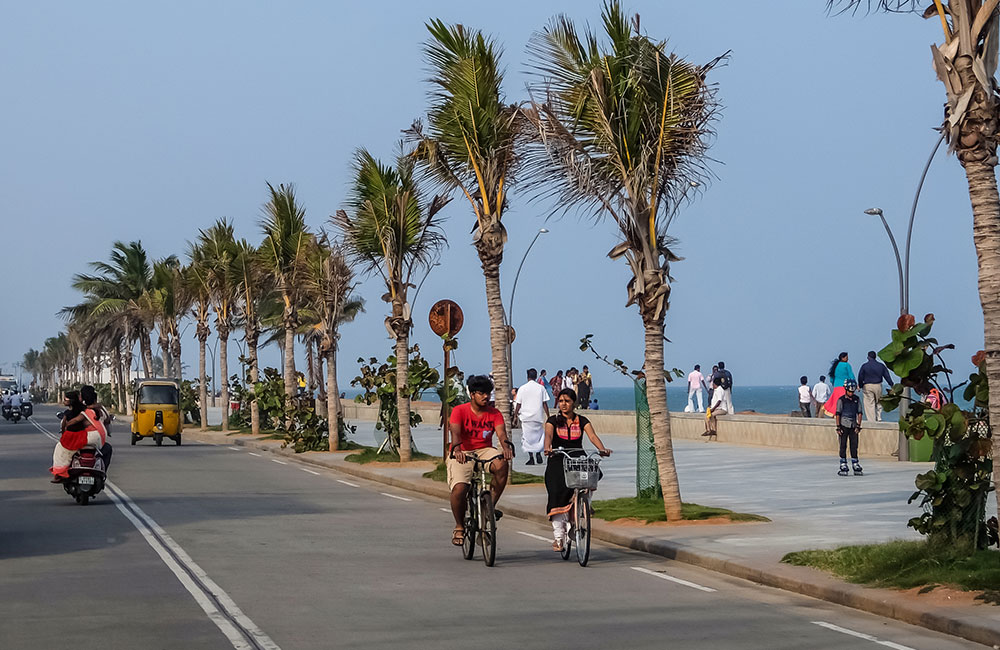 You will certainly fall in love with its French legacy which is best preserved in the form of tree-lined boulevards, mustard-coloured colonial villas, Gothic-style Catholic churches, chic boutiques, policemen wearing red 'kepi', and locals riding bicycles. Transporting you to the contemporary era, it will make you believe that yes, Pondicherry is the Forever France of India! Don't fret about affordable accommodation as there are a horde of budget hotels in Pondicherry, including FabHotel Thaneegai Residency Muthialpet and FabHotel Esparan Heritage that ensure a comfortable stay.
Must do with your crazy bunch: Go for a bicycle tour, exploring the French Heritage. Add more fun by using the Boomerang on Insta and create a forward and backward moving video!
How to Reach Pondicherry: Villupuram is the nearest railhead to Pondicherry. Those who swear by flight, Chennai International Airport is around 3 hours' drive away. Pondicherry's domestic airport operates limited flights in a day.
4. Diu – Glimpse of the Portuguese legacy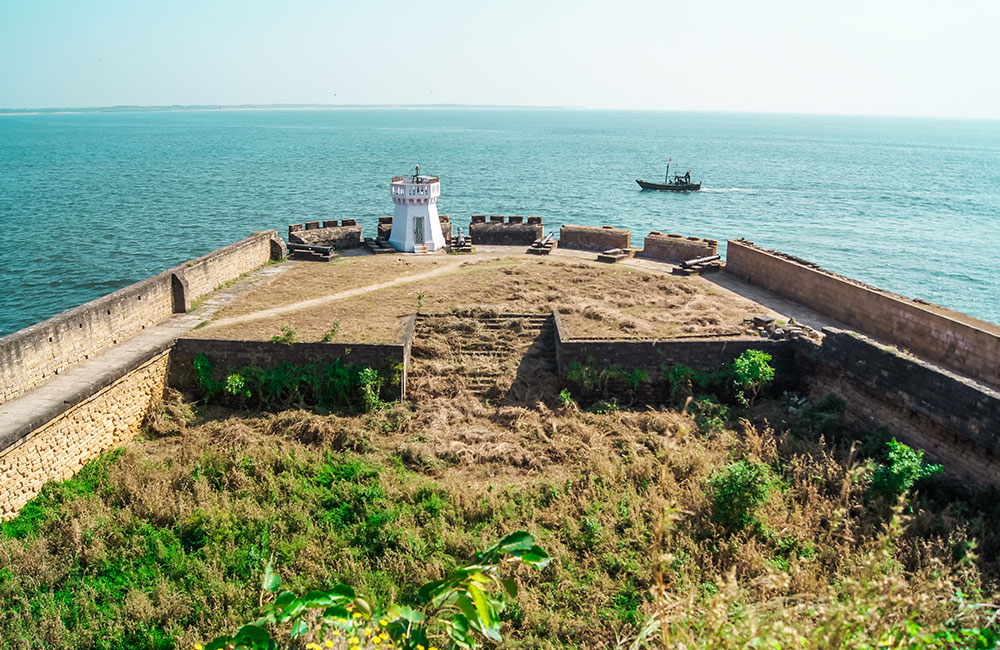 Want to indulge in adventure sports, but exhausted with the humdrum? This time head to Diu and partake in all your favourite activities – parasailing, paragliding, diving surfing and fishing in the most picturesque destination in the region! This tiny island, connected by a small bridge to Gujarat, has more to it that might elate the inquisitive traveller in you. The Portuguese heritage here is worth exploring and one should definitely capture its 16th-century citadel, featuring cannons and a lighthouse, and the baroque-style St. Paul's Church.
Must do with your crazy bunch: Capture the different moods and activities of flamingos, spoonbills, western reef egrets and the likes at Fudam Bird Sanctuary. Believe us, birdwatching in Diu is a solitary bliss.
How to Reach Diu: The nearest railway station to Diu is at Veraval (92 km), which in turn is well-connected to all major cities of the country. The destination is also served by Diu Airport. 
5. Lakshadweep – Jaw-dropping gorgeous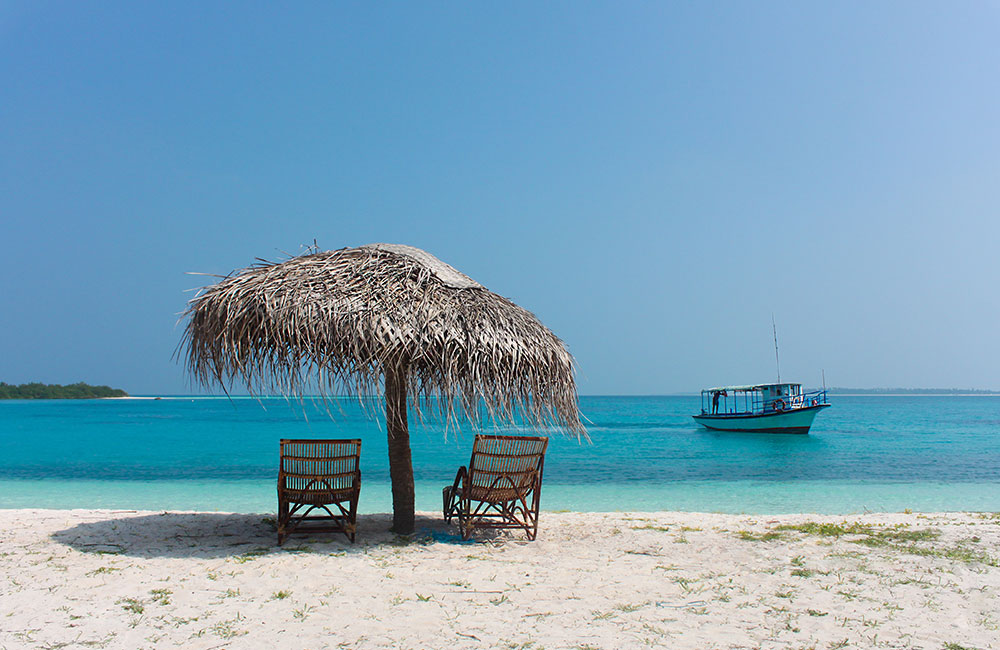 A short trip to this tropical paradise, which is literally hundreds of miles away from human cacophony, will surely put your mind at rest. Everything will come to standstill with the very first sight of turquoise waters and exotic white sand. Adventuresome can also try various water sports including kayaking and glass-bottom boating to relive the boredom.
Must do with your crazy bunch: Snorkel in the Arabian Sea to explore the colourful reef. The more venturesome can also try scuba diving to see the underwater majesty.
How to Reach Lakshadweep: The archipelago has Agatti Airport which hosts flights from Cochin International Airport six days a week. The flight duration is of 1 hour 30 minutes. The surreal destination can also be reached via ship starting from Cochin and takes about 16 hours to complete the journey.
6. Kodaikanal – Switzerland of the East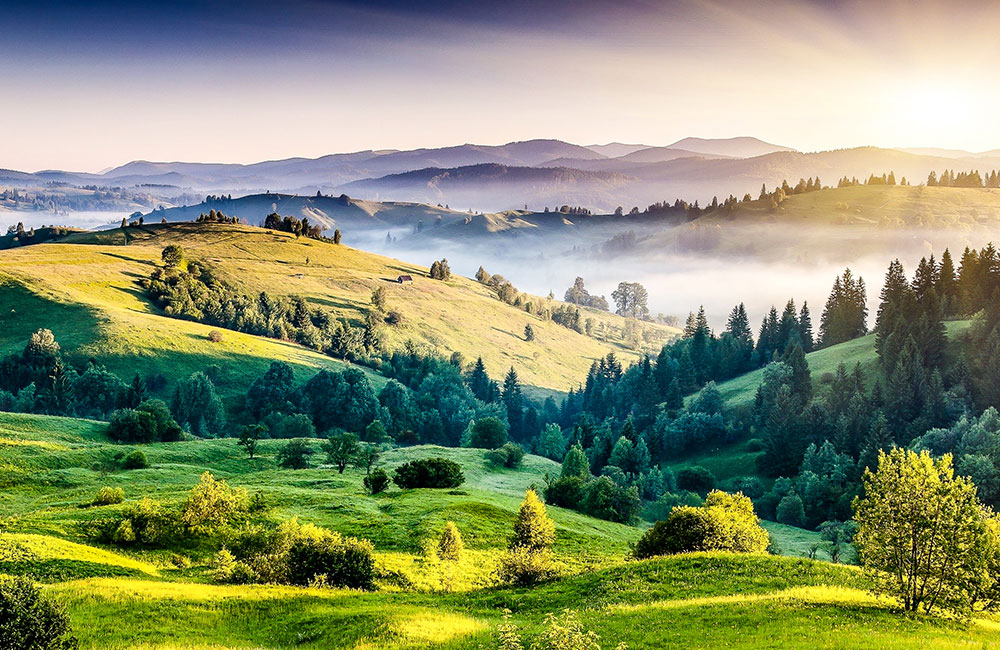 Cannot afford an international trip for now? Fret not! As we have our very own Switzerland in Kodaikanal. This charming hill resort in Tamil Nadu is one of the best places to bring in 2022. From horse riding, cycling and boating in the clear waters of Kodai Lake to trekking, you have a lot many ways to start the New Year in India. Well, don't forget to savour some special homemade chocolates here. For stay, you can consider budget hotels in Kodaikanal that offer captivating views without you shelling a hefty amount.
Must do with your crazy bunch: Walk on the trails to Pillar Rocks to capture the panorama of unique marvels of nature.
How to Reach Kodaikanal: Kodaikanal is approximately 130 km from Madurai International Airport and 80 km from Kodai Road railway station. Visitors can further take a cab or bus to reach the hill town.
7. Jaisalmer – Riveting desert culture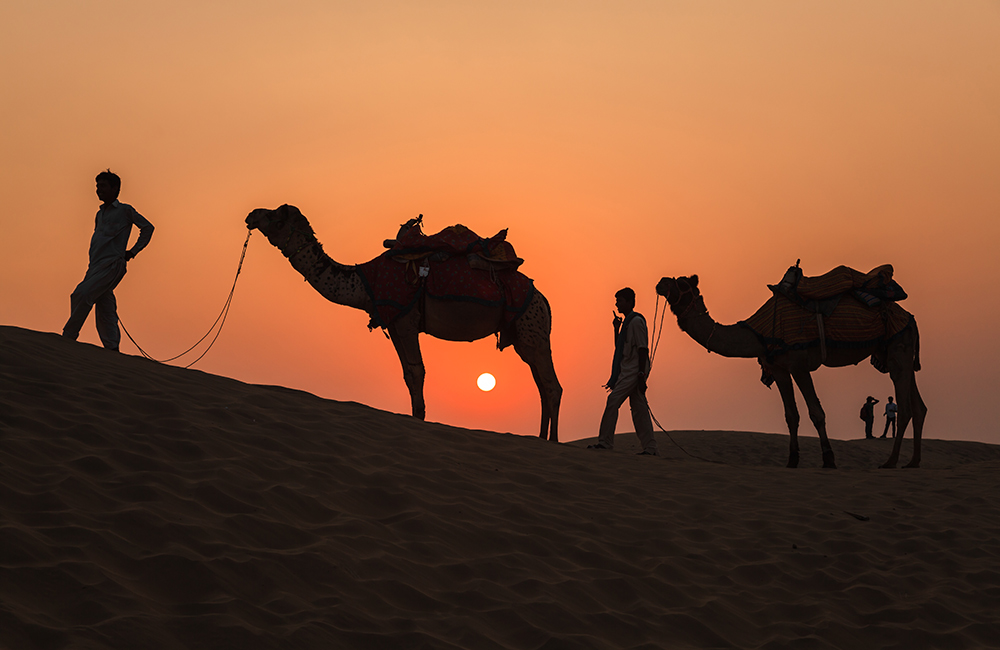 The 'Golden City' is unique in more than one way; be it the Thar Desert, the UNESCO-listed Jaisalmer Fort or the clear skies that offer magnificent views of the Milky Way. You can stay at traditional desert camps, enjoy folk dance performances and click endless pictures from morning till evening. Adventuresome can also indulge in dune bashing and camel safari for that adrenaline rush.
Must do with your crazy bunch: Get hold of your nerves and try paramotoring for that thrill you have been craving for long.
How to Reach Jaisalmer: Jaisalmer Railway Station enjoys good connectivity with major Indian cities, including Delhi and Jaipur. The closest airport is in Jodhpur, around 285 km away.
Expenditure: INR 5K to 6K (approx.) per person (excluding travel expenses)
8. Alleppey – Unmatched rustic charm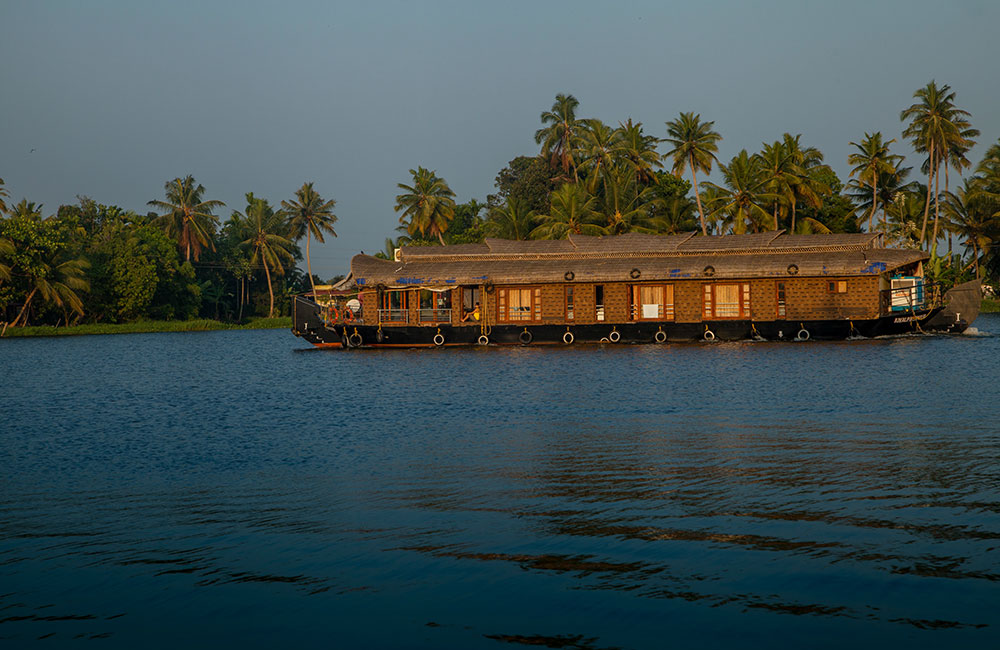 This sheltered jewel in Kerala has everything that can make your New Year holidays special. From tranquil backwaters, captivating horizons and a wide range of bird species to rustic houseboats, authentic seafood and Ayurveda spa treatments, you can experience it all in Alleppey.
Must do with your crazy bunch: Extend your trip for a day or two and head to Periyar National Park (approx. 4 hours' drive away) to observe herds of wild elephants that remain in their playful mood throughout the day.
How to Reach Alleppey: You can catch a train from any part of the country for Alleppey Railway Station. There are frequent flights available to Cochin International Airport, which is 82 km away from here.
Expenditure: INR 5K to 6K per person (excluding travel expenses)
9. Varkala – A peaceful abode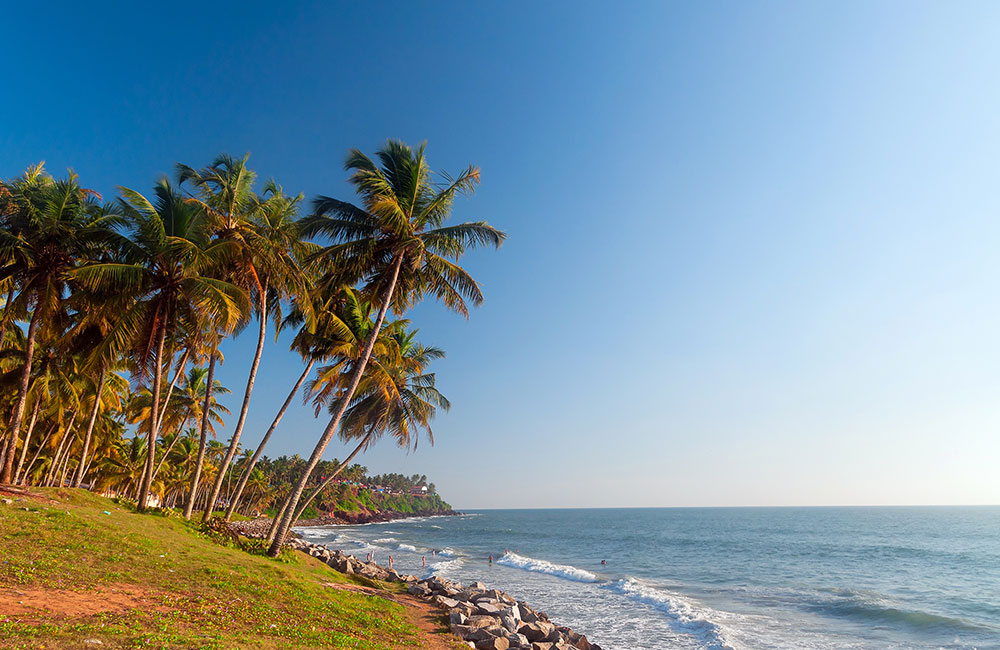 Another close to heaven destination in Kerala is Varkala. A peaceful coastal town, it is widely popular for Papanasam Beach, which is believed to have divine water. Enjoy your New Year's time here with calm beaches, cliff-top cafes and some fish-catching sessions.
Must do with your crazy bunch: Get clicked on the cliffside cafes with the Arabian Sea at the backdrop for that FB cover pic.
How to Reach Varkala: Varkala has its own railway station, which along with Varkala Bus Station connects it to all major Indian cities. Trivandrum International Airport is around 41 km from Varkala.
10.  Goa – You can never have too much beach!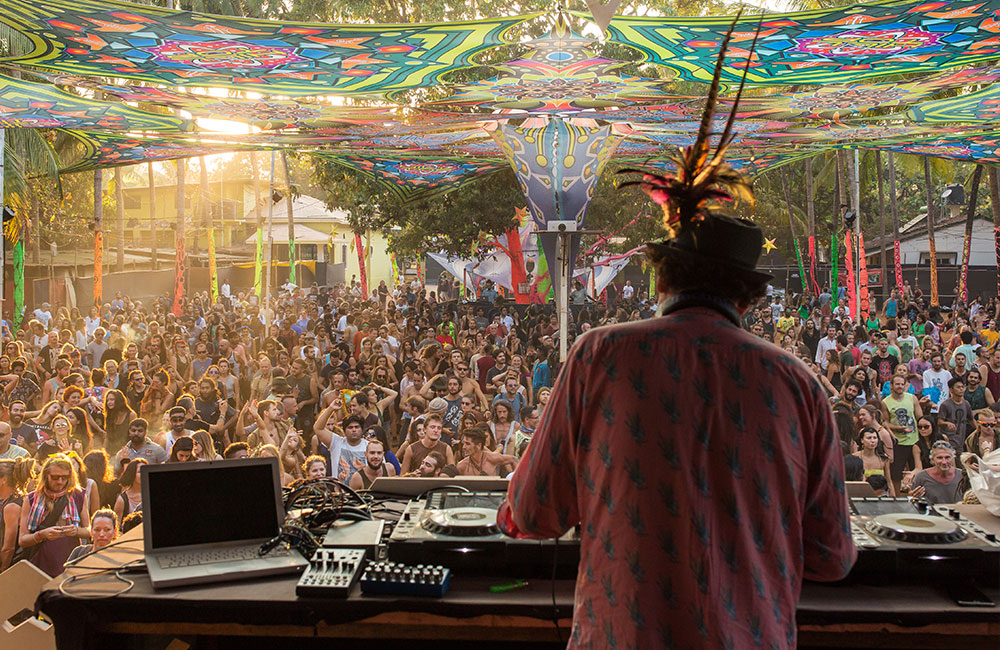 Gokarna and Lakshadweep are undoubtedly wonderful beach destinations; however, if you are interested in wacky beach parties and live performances then nothing can beat Goa. Or you may simply say that my heart belongs to Goa! The destination needs no introduction and is in fact on the bucket list of everyone. There are many things to do in Goa apart from beach hopping and partying that would make for a memorable start to 2022. The street performances in Goa on New Year eve are a must-to-be part of. Further, Sunburn is back in Goa so you have one more striking reason to celebrate the coming year amidst Sun, Sand and Sea.
Must do with your crazy bunch: Dance the night away on the peppy mixings of renowned DJs while enjoying the popular Kaju Feni.
How to Reach Goa: Goa has two major railway stations, viz. Margao and Vasco-da-Gama that host trains from around the country. The blissful state also has its own international airport in Dabolim.
I am sure these are good enough options to zero in on and kickstart 2022. You can certainly thank us in the comment box below.
HAPPY NEW YEAR! 🙂