Walk down to any street in India and you'll spot a chai ki tapri. The morning just doesn't seem to begin unless a cup of tea has gone down your throat. The early morning tea, 11 a.m. tea, after lunch tea, that 4 p.m. tea, after work tea, before dinner tea, the list is endless. We Indians have different versions and names to our cuppa chai and just cannot do without it. Wouldn't it be amazing to watch tea being processed right in front of your eyes and taste several variants in the lap of nature? If you're one such person who lives on chai, it is about time to head to these tea plantations in India because travelling for passion never did any harm.
Jorhat, Assam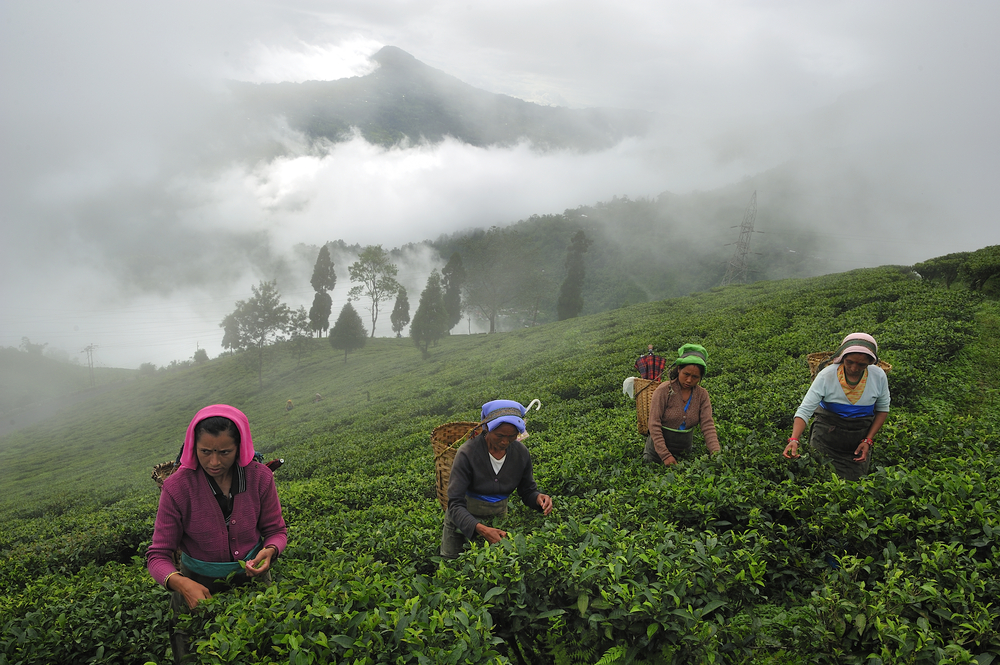 The largest producer of tea, Assam is a beauty in itself. Blessed with divine waterfalls and splendid tea estates, Jorhat is the ultimate destination for every tea aficionado. As you walk through the vibrant tea bungalows with a playful breeze as your company, you know it has been the best decision of your life. Characterized by the bright colour and malty flavour, Assam tea can be best savoured at:
Banyan Grove
Burra Sahib Bungalow
Thengai Manor
The CTC tea is the most celebrated form of tea produced in Jorhat and parts of Assam.  While the best time to visit is around May and June, November can be a great choice too. It is during this time that the people come together to celebrate its very own tea festival. A one of a kind event, it includes tea tasting, golf sessions, jungle safaris, and several entertainment options.
Darjeeling, West Bengal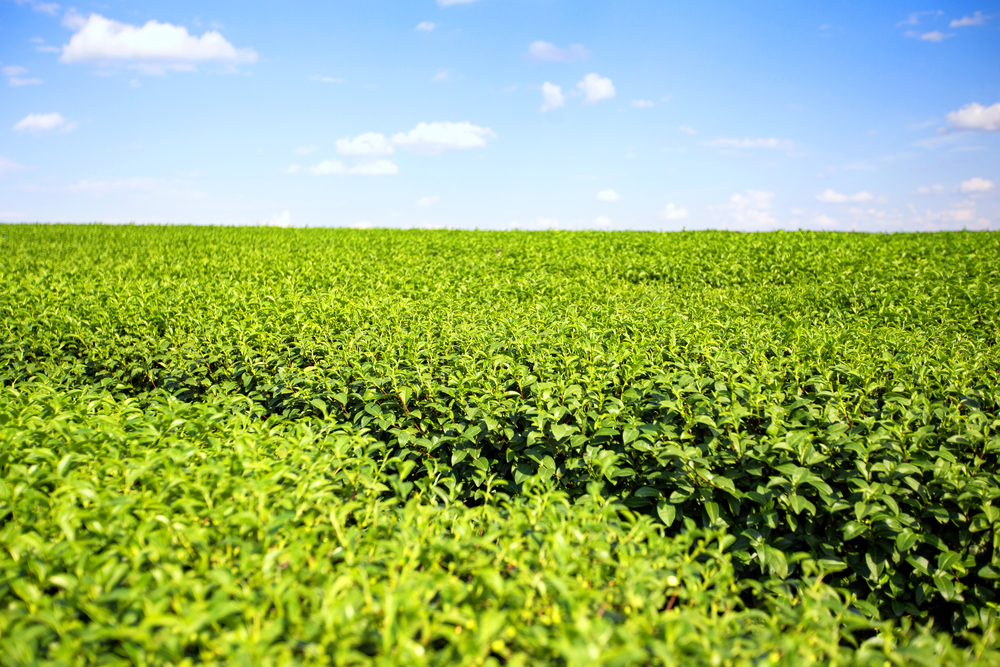 Infused with a delicate floral aroma, Darjeeling tea is lighter in colour in comparison to the Assam tea and is often referred to as the champagne of teas. Out of its black, green, white and oolong variants, its white and oolong are considered to be the best ones among tea connoisseurs. Darjeeling, West Bengal is one of the best places to taste tea amidst its beautiful tea gardens. When in Darjeeling, visit the following estates:
Glenburn Tea Estate
Makai Bari Tea Estate
Selim Hill Tea Estate
Happy Valley Tea Estate
Happy Valley is the most easily accessible tea garden from the town (approx 3 km) and is quite popular among locals as well as vacationers. The best time to visit Darjeeling is from March to November.  Darjeeling will steal your heart with its spectacular view of the Kanchenjunga peak and lush tea gardens.
 Munnar, Kerala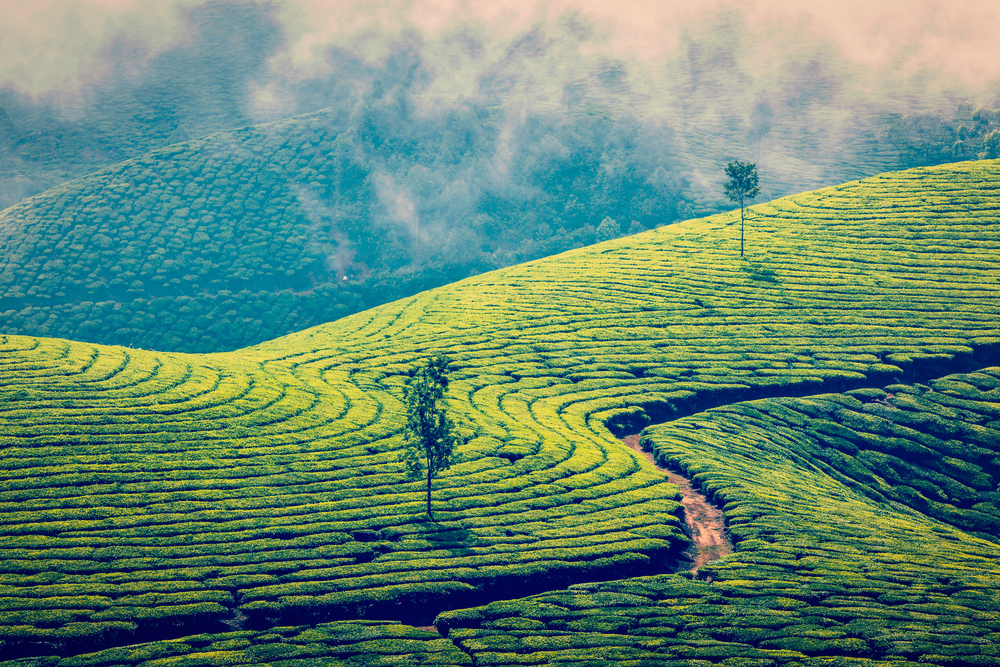 Nestled in God's own country, Kerala, Munnar is the ultimate form of attaining moksha. The serenity and tranquillity that the place carries with itself is infectious. The British laid the foundation of tea plantation in Munnar back in 1857. John Daniel Munro came to this side of the country and immediately fell in love with it. Soon enough, Kanan Devan Hills were picked for plantation and since then, Munnar has been home to over 50 tea estates, few of them being:
AVT Tea
Harrison Malayalam
Sevenmallay Tea Estate
Brooke Bond
It is best to stay at the tea gardens while on a tea tour and the state tourism department of Kerala provides such options to travellers. The place also hosts the Tea Museum, a must visit place to extract all information related to tea processing.
Ooty, Tamil Nadu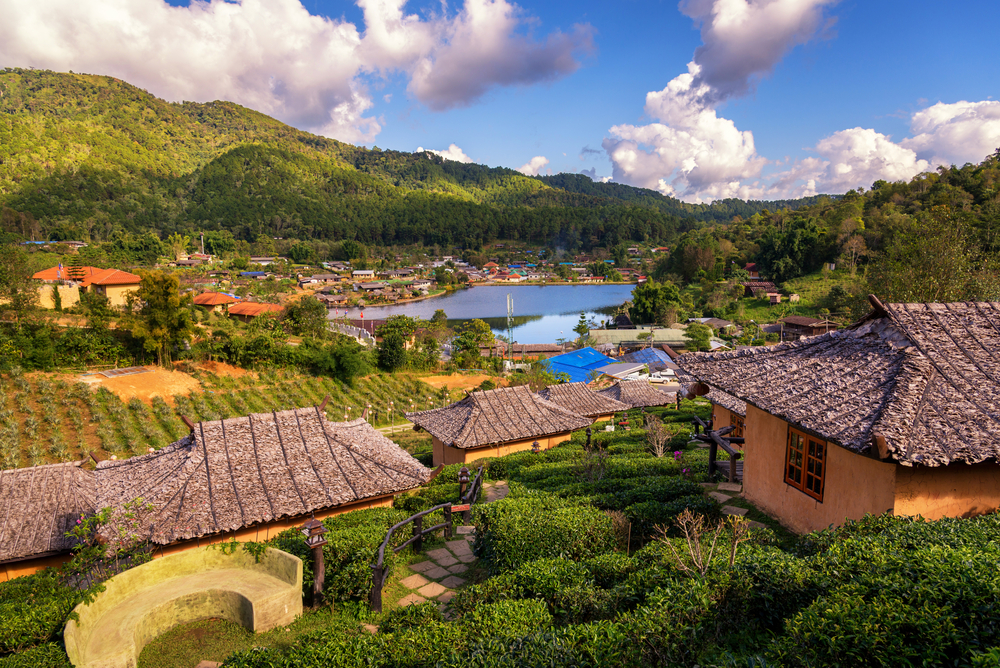 A beautiful town located in the state of Tamil Nadu, Ooty needs no introduction. Thronged by honeymooners and families alike, Ooty brings some mesmerizing tourist spots and an old world charm with its colonial architecture. The impressive tea gardens only add to the overall appeal of the hill station. Available options in and around include:
Ooty Tea Factory
United Niligiri Estates
Highfield Tea Factory
Due to the high inflow of vacationers throughout the year, it is best to book hotels in Ooty a bit in advance, FabHotel Khems Ooty being one good option for anybody who is looking for a budget accommodation. At the Ooty Tea Factory, you can not only watch the complete tea process, you can also take tea souvenirs and homemade chocolate for memories sake. If you have some spare time in hand, you can also head to the Nilgiris and Coonoor to make for an absolute tea trail in Tamil Nadu. So, don't wait too long to get your bookings done because where there is tea, there is HOPE.Get the best hotel deals at Get the best hotel deals at FabHotels!