Jaipur is one of the most visited tourist destinations in India. This majestic Pink City brims with beauty and grandeur and charms people who visit the place. You can be travelling here alone or with your family or partner, everyone type of traveller is rewarded with diverse experiences. Places like the Jal Mahal, City Palace, Hawa Mahal, Amber Fort, and the Jaigarh Fort are popular tourist spots here.
There is so much to look around in Jaipur that you will definitely have to spend at least 2-3 days here. Any lesser time is not recommended. The winter (October to March) is the best time to plan a budget trip to Jaipur. Summers are too hot with temperatures soaring up to 40 degrees Celsius. Winters will be pleasant and any economical hotel will keep you comfortable. However, if you want to find low prices budget hotels you stay in visit the city in summer. Due to the off-season, room rates are slashed between March and June and you can find great deals!
Reaching Jaipur Affordably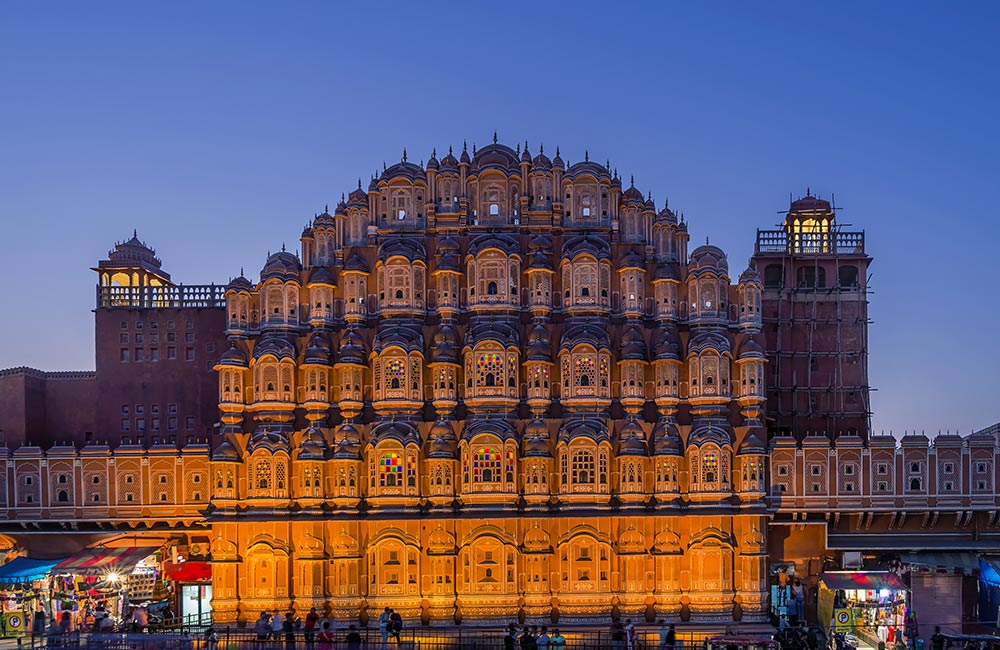 One of the most economical ways to reach Jaipur is by trains. The Jaipur Junction railway station is just 2 km from the city centre and you can find auto rickshaws and taxis to take you to your budget-friendly hotel. If you are on a really tight budget, skip the taxis and autos and board a local RSRTC bus. Bus fares start as low as ₹5.
All major trains from cities inside and outside Rajasthan stop at the Jaipur Junction station. This is the headquarters of the NW (North-Western) Railway Zone. Some of the major lines passing through the area are:
Delhi-Jodhpur

Jaipur-Churu

Delhi-Ahmedabad

Sawai Madhopur-Jaipur
Depending on where you board your train and which class you book, the fares vary. Second Seater (2S) and Sleeper Class (SL) charge you the least.
If you are travelling via road, you can board an RSRTC bus (both AC and non-AC types are available) or any private bus and reach Jaipur easily. These buses also charge quite reasonably and can help you plan a Jaipur budget trip without spending much. If you have your own vehicle, then there are 20 National Highways (NH) connecting different states to Jaipur and its surroundings. The roads are broad and well maintained.
When you travel within Jaipur, make sure you learn to haggle with auto and taxi drivers. You will save considerable money this way.
Things to See/Do on a Budget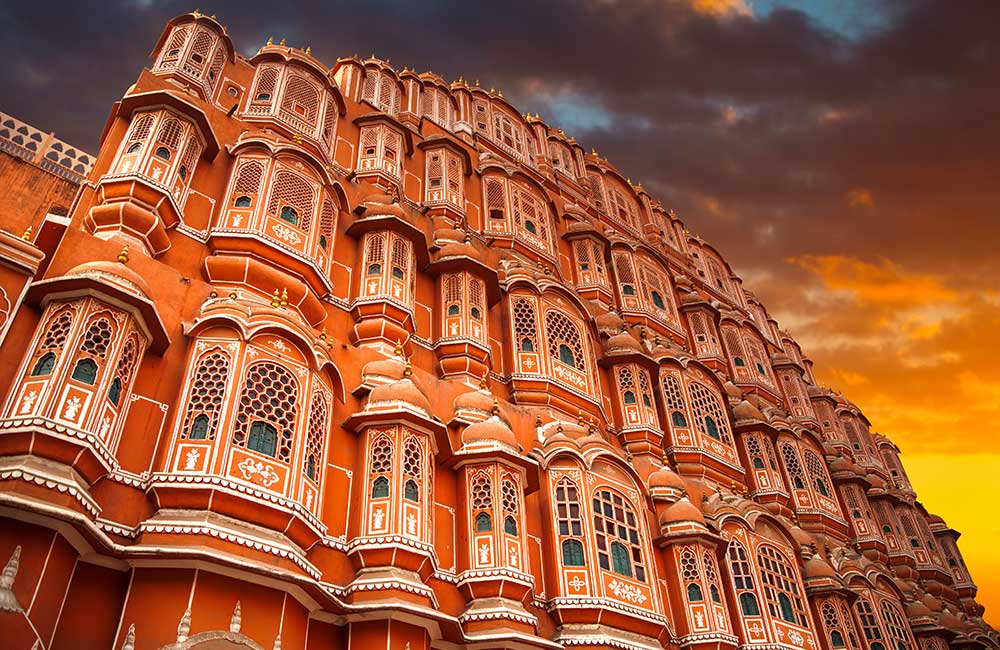 If someone tells you that travelling cannot happen on a tight budget, they cannot be more wrong! Only budget travellers know how fun it is to explore a place at minimal expenditures possible. Here are some of the top things to see/do in Jaipur on a budget.
1. Hawa Mahal – Visit the gigantic 5-storied Hawa Mahal that is built with 152 windows. This well-designed Rajput building is located in the centre of the city and is a must-visit place in Jaipur.
2. Jantar Mantar – Jantar Mantar is a one-of-its-kind observatory that houses the enormous sun-dial that to date tells you the exact time without the use of machines. The observatory has a lot of interesting equipment and models to study the stars and constellations in the sky.
3. Jaigarh Fort – The fort is situated on a hilltop and overlooks the various palaces of Jaipur. This is a beautiful place to spend time in when the weather is good.
4. Man Sagar Lake – The lake is very close to the centre of the city and houses the Jal Mahal in its centre. You can take a stroll around the lake and enjoy it's exhilarating beauty.
5. Galta Fort and Temple – Galta is a very important God of the Hindus in Rajasthan. The fort and the temple are known for their positive vibes and also have a natural spring on the premises. You can take a bus from Jaipur to Vidyadharji Ka Bagh. From here, you can take a brisk walk up to the temple or hire an auto.
Affordable Eateries, Jaipur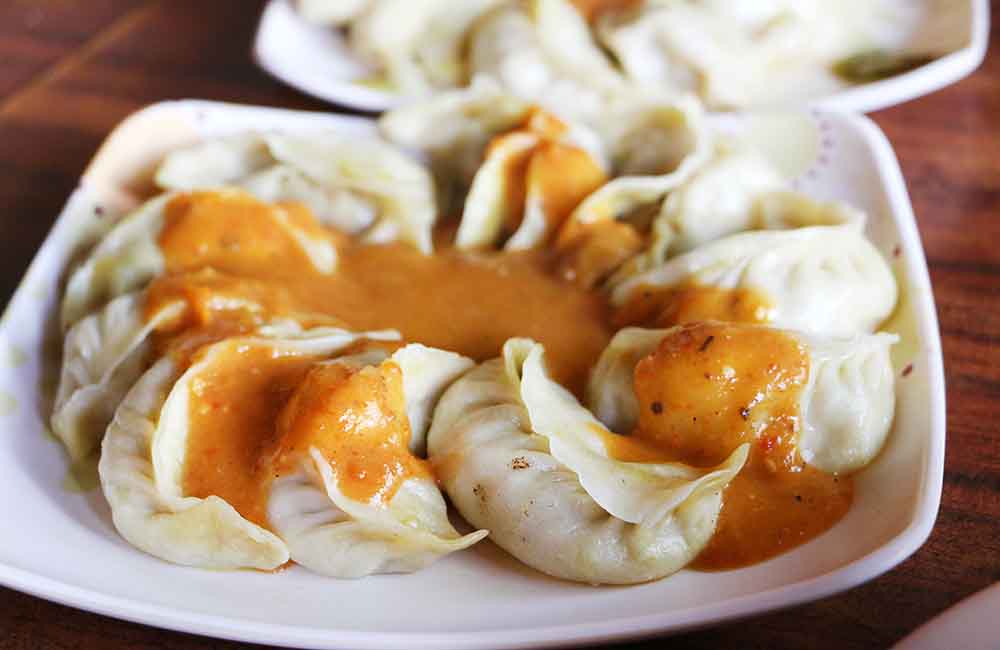 Jaipur is a haven for lovers of both savoury and sweet delicacies. Various droolworthy chats, sweets, and thalis are served in every corner of the city. Here is a list of affordable eateries; you can visit while on a Jaipur budget trip.
1. Shree Agarwal Caterers – This is a very famous mithai shop in Jaipur and serves all kinds of sweets along with foods like mini pizzas, sandwiches, and burgers.
Location: Vidhyadhar Nagar
Average cost: ₹100 per head
Timings: 8.00 AM to 10.00 PM
2. Kanha – This fast-food junction serves authentic Rajasthani cuisine and a wide range of mithai and Chinese food.
Location: Vaishali Nagar
Average cost: ₹200
Timings: 8.00 AM to 10.30 PM
3. M.M Khan Hotel – This traditional Rajasthani hotel serves mouth-watering chicken and mutton items along with minimal vegetarian options.
Location: Ramkanj Bazaar
Average cost: ₹200 per head
Timings: 7.00 AM to 10.30 PM
4. Rawat Mishthan Bhandar – Enjoy a wide range of sweets and North Indian and South Indian food here. 
Location: Near Sindhi Camp
Average cost: ₹300 per head
Timings: 6.00 AM to 10.30 PM
Where to Shop on a Budget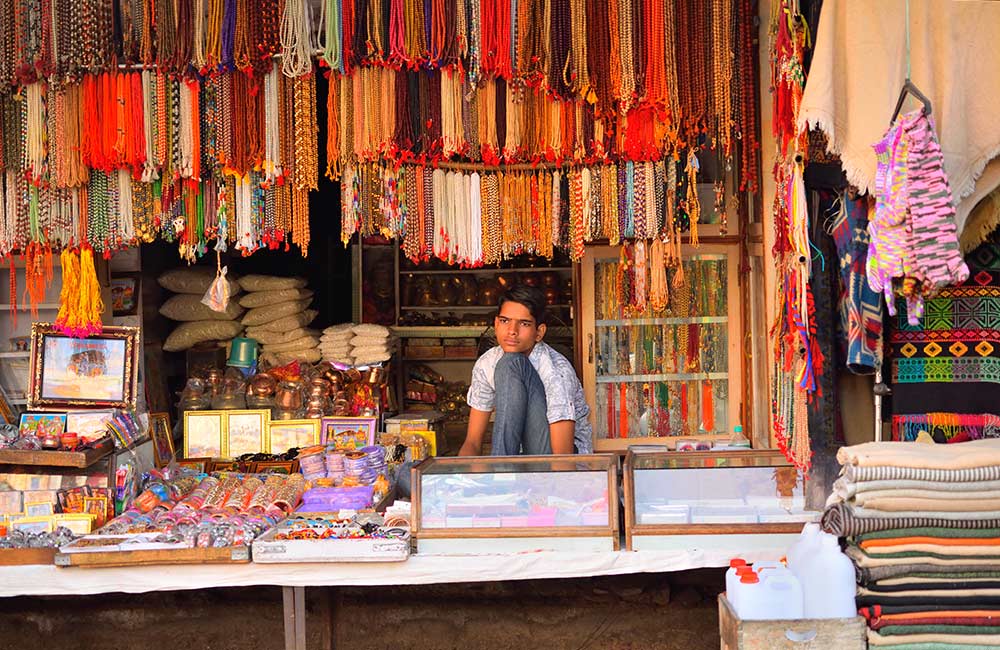 Jaipur is known for its sprawling shopping streets and bazaars. If you are a shopaholic, this is the best city to be in. Here are some top places to shop on a budget.
Johari Bazaar – Jewellery, handicrafts, art pieces
Chandpol Bazaar – Marble crafts, handicrafts
Tripolia Bazaar – Lac bangles, handloom fabrics
Bapu Bazaar – Camel leather footwear, cheap lehengas, and sarees
Exploring Jaipur on a budget can be quite exciting when you plan your trip in advance. Get your tickets and book your rooms early on to get the best deals. Choose smaller eateries for meals and make sure you bargain well when you go out shopping. All these are ways to save your hard-earned money and be a smart, budget traveller.