Ramzan – the holy month for Muslims around the world has finally ended and we are just as excited to celebrate Eid-ul-Fitr as everyone else. Going forward with the spirit of togetherness and celebrations, here's a list of the best eateries to head to for the most sumptuous and lip-smacking delicacies in India. Disclaimer: Don't blame us if you are left drooling by the end of the post.
1. Hyderabad
Being in Hyderabad and not having biryani is no less than a sin and hence, it is mandatory to walk through the narrow lanes of the old city to savour the flavours and aroma of the city's special. Most of the eateries are present around Charminar so once you are done with offering your prayers and sharing a bowl of sheer korma, you can head to relish the likes of biryani, haleem, nalli ghosht and qubani ka meetha. 
If you are new to the City of Nizams, the path to the best biryani ever may not be a smooth one. The ambience, space, parking, and hygiene as well might be questionable but when you take the first bite, you know what heaven means. Listed below are our top 5 recommendations.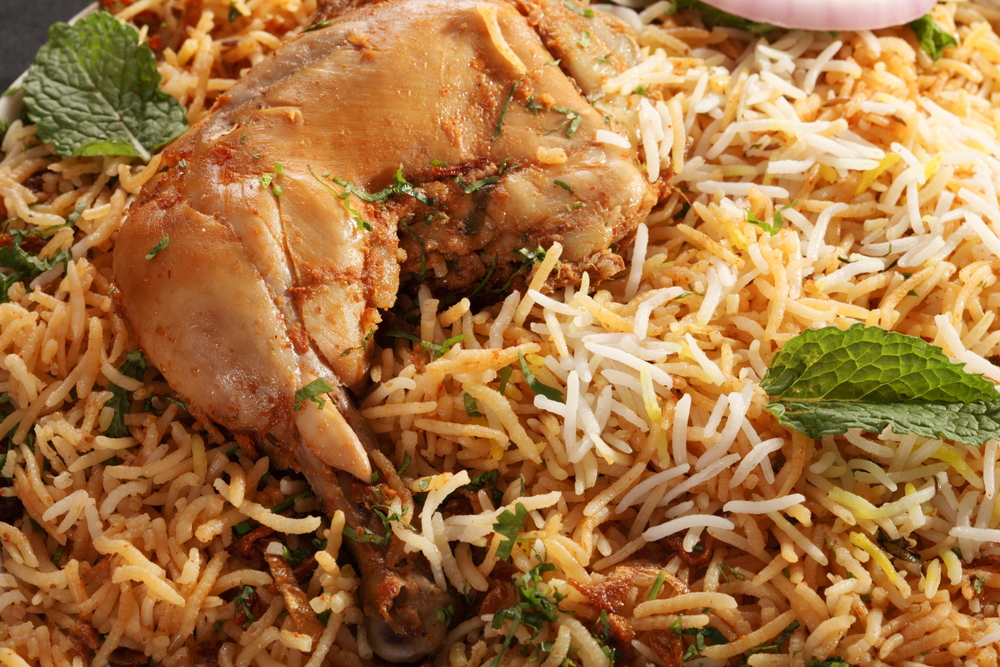 Hotel Aadab Bawrachi Quahana, Nampally
Hotel Shadab, Opp. Madina Circle, Charminar
Shah Ghouse Café, Tolichowki
Paradise, Secunderabad
Cafe Bahar, Basheer Bagh
2. Delhi
The old world charm of the capital city is not hidden from anybody. Anyone who has been to Chandni Chowk and Dariyaganj knows the magic these places wave at everyone. While the neighbourhood is abuzz with people, it gets a little more crowded during this time of the year. Jama Masjid that is known to witness thousands of devotees on the eve of Eid-ul-Fitr is a sight to watch.
Bazar Matia Mahal, the lane just opposite Jama Masjid in Old Delhi, is a culinary delight. Be ready to be greeted by the heavenly aroma of keema samosa, kebabs, paneer ki jalebi, keema goli and what not. Whether we talk about seekh kebab or boti kebab, the softness and the multitude of flavours that come along is matchless. Where to head to? Take a look.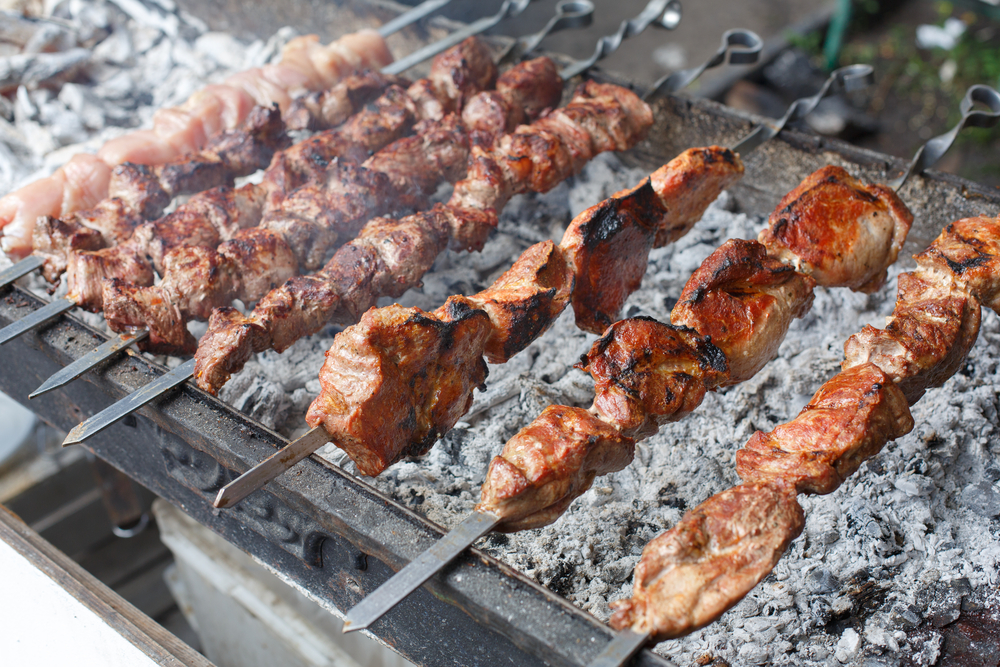 Karim's, Chandni Chowk
Qureshi, Opposite Gate 1, Jama Masjid
Changezi Chicken, Churi Walan Jama Masjid
Cool Point, Bazar Matia Mahal
Ameer Sweet House, Bazar Chitli Qabar, Jama Masjid
3. Mumbai
If there's one place that one must not miss out on going to then it's Haji Ali Dargah. It has one of the most impressive scenic location and is thronged by almost everyone on Eid. Near to the holy place lies the Mohammed Ali Road which we must warn you is not for the faint-hearted. However, if you are food connoisseur then it is one place you must on skip at any cost.
The chaos is constant here but there's an inexplicable euphoria to it which you will realise only when you land there. What differentiates this place from other spots is the array of desserts it has to offer. The malpua, phirini, aflatoon mithai, and rabdi are the delicacies you must be looking out for here. Here are the best ones: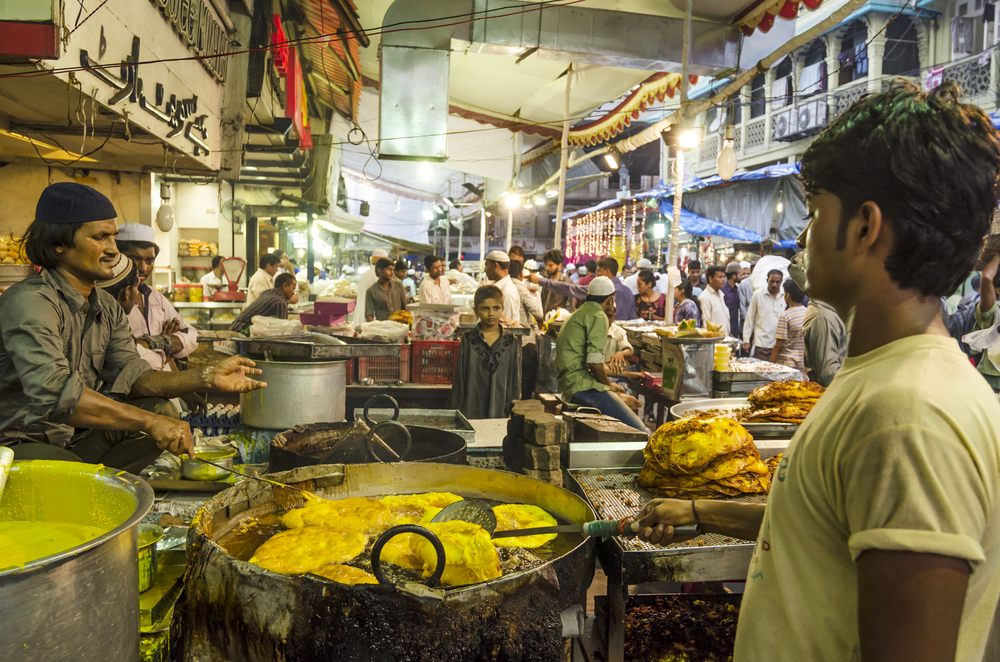 Suleiman Usman Mithaiwala, Below Minara Masjid, Mohammed Ali Road
Altaf Bakery, Bhendi Bazaar
Burhanpur Jalebi Centre, Memonwada Road
Al Madina, Minara Masjid Lane, Mohammed Ali Road
Bara Handi, Bohri Mohalla, Byculla
4. Bangalore
Masjid Haji Ismail Sait in Fraser Town is the place where all devotees gather to offer their prayers to Allah. The Mosque Road in this area is particularly known for its irresistible delicacies. Manoeuvring your way through the narrow MM Road and Mosque Road may not be the best of experiences but eating at the joints there is certainly going to be one of the best ones of your life.
Karachi Dum Gosht, Nalli Nihari, Mutton Paya, Shawarma and Seekh Kebabs are some of the specials that should be on your list to eat. The area is flooded with Pakistani and Irani dishes to savour along with the likes of dry fruit cookies, puddings, pista haleems and beef seekh rolls.  Here are our recommendations: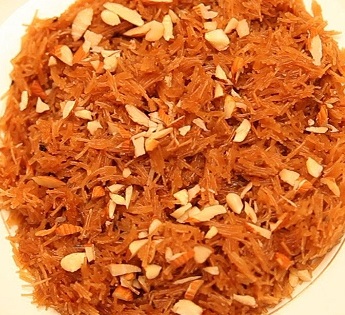 Source: http://www.kalchul.com/index.php/raksha-bandhan-recipes/sukhi-sevai-2
Rahhams, MM Road, Fraser Town
Charminar Kabab Paradise, Fraser Town
Hilal Restaurant, Shivajinagar
Alibaba Cafe & Restaurant, Fraser Twon
Karama Restaurant, Mosque Road, Fraser Town