The lakes in Ahmedabad are the perfect spots for leisure and recreation in this fast-growing city. While these placid water bodies serve as an oasis of serenity, they also double as buzzing hubs where you can indulge in boating, birdwatching, basket picnics, and a number of other activities. Though originally built as sources of irrigation, the Ahmedabad lakes have now become nerve centers of recreation and socialization.
Want to step out of your hotels in Ahmedabad and spend some memorable moments away from the hustle and bustle of the city life? Here is a short list of the best lakes in the city to get you going.
Lakes in Ahmedabad:
1. Kankaria Lake, Ahmedabad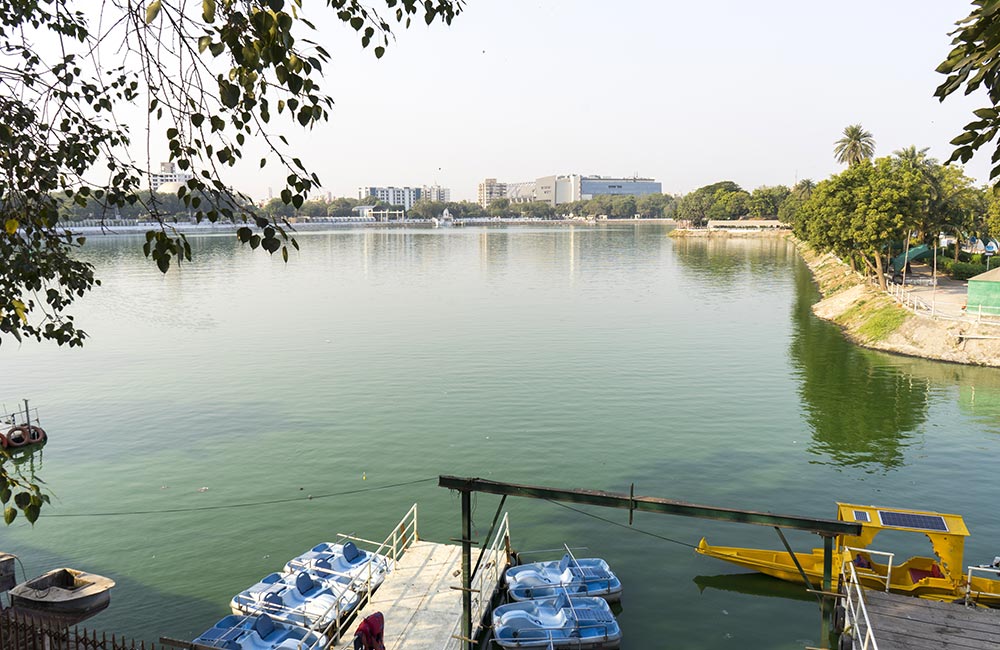 One cannot start a list of the best lakes in Ahmedabad without mentioning the 500-year-old Kankaria, a giant pearl in the cityscape. Covering an area of over 76 acres, Kankaria is one of the largest manmade lakes in the city.
Kankaria Lake front is an ideal place to go for morning or evening walks and enjoy the serenity it offers. Over the past decade, it has also become a bustling recreational hub with lots of attractions. Kankaria Zoo or the Kamla Nehru Zoological Garden is a key attraction at the lakefront. Located on the outer premises of the lake, is home to over 450 mammals, 140 reptiles, and about 2000 bird species. There is also a mini amusement park at the lakefront with a roller coaster and if you are traveling with your young ones, then the Kids City and the toy train will certainly keep them engaged.
Nagina Wadi, an island in the center of the lake, is perfect for some uniquely pictured Instagram moments. Besides these, the lakefront also has boat rides, tethered balloon rides, food stalls, Bal Vatika, a stone mural park, a butterfly park, Segway, etc. The Kankaria Carnival is held here every year for a week in December and it is a major crowd puller. Needless to say, spending an evening at lakefront is among the top things to do in Ahmedabad.
Lake Timings: 4:00 am to 8:00 am and 9:00 am to 10:00 pm; closed on Mondays
Entry Fee*:
₹ 25 for adults; ₹ 10 for kids
*Free entry for kids below 3 years, senior citizens, and morning walkers
Boating Charges: ₹ 20 to ₹ 130 (depending on the type of boat)
2. Vastrapur Lake, Ahmedabad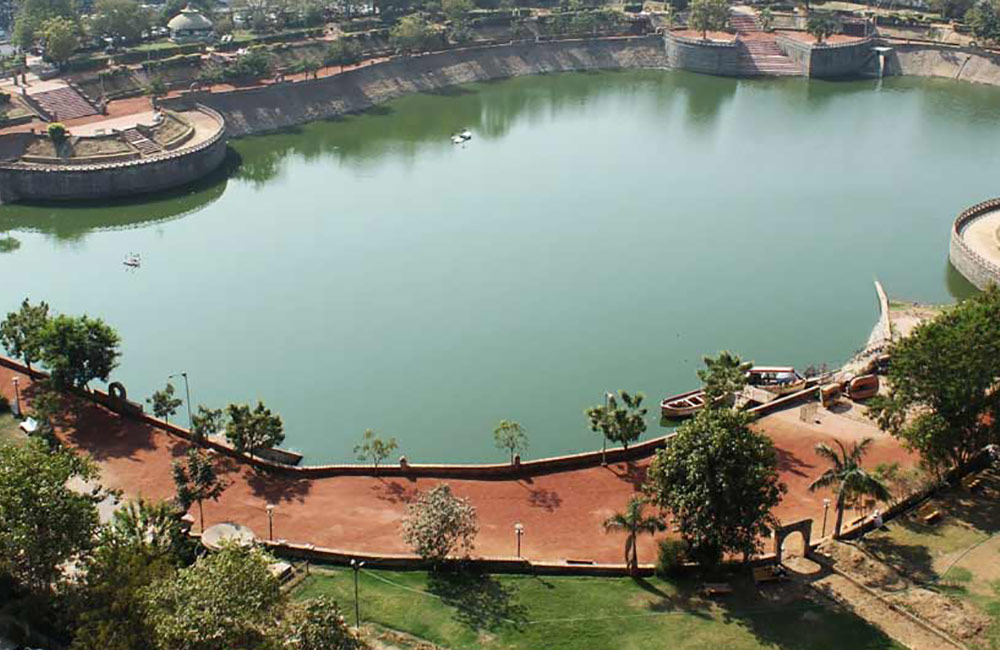 Vastrapur Lake has seen a massive regeneration in the last decade and has become one of the most charming spots in the city. A major attraction here is the open-air theater and families bring their kids to enjoy some open spaces at the children's park. The banks of the lake are a great place to just sit back and watch the evening go by, punctuated by squeals of happy young ones and endless chitter-chatter as the city converges here.
You can also admire the stonework and lawns around the lake or go for a session of boating on the placid lake waters. No wonder, Vastrapur Lake counts among the top tourist places in Ahmedabad.
Location: Vastrapur
Timings: 8:00 am to 10:00 pm
Entry Fee: Free
3. Chandola Lake, Ahmedabad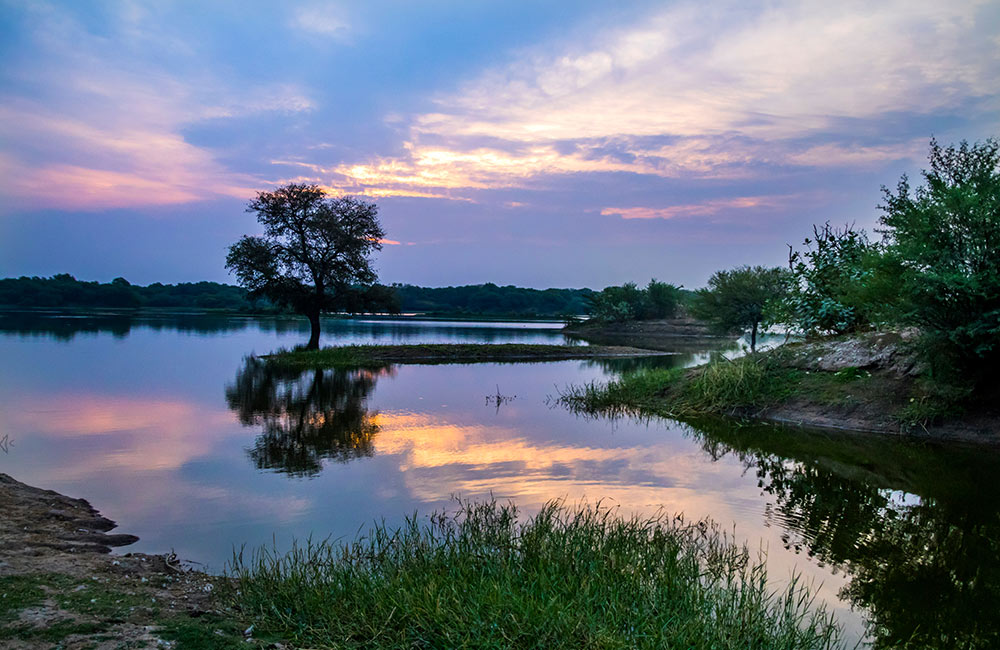 Chandola Lake has found its immortal place in history by being one of Gandhiji's stops on his famous Salt March. Covering an area of over 1200 hectares, this is another one of the must-visit lakes in Ahmedabad. The lake and its surroundings are a favorite spot for birdwatchers. Strap on those binoculars and choose an early start if you want to catch some of the local feathered residents. Some of the species that can be found at Chandola Lake are painted storks and spoonbills.
Another historical landmark near this almost-circular water body is the tomb of Shah-e-Alam. The structure is known for its elegant gateways, holy tank, and the arch and dome dominated building design.
Location: Dani Limbda Road
Timings: Daytime is recommended
Entry Fee: Free
Also Read: Ahmedabad – The Manchester of India
4. Thol Lake and Sanctuary, Ahmedabad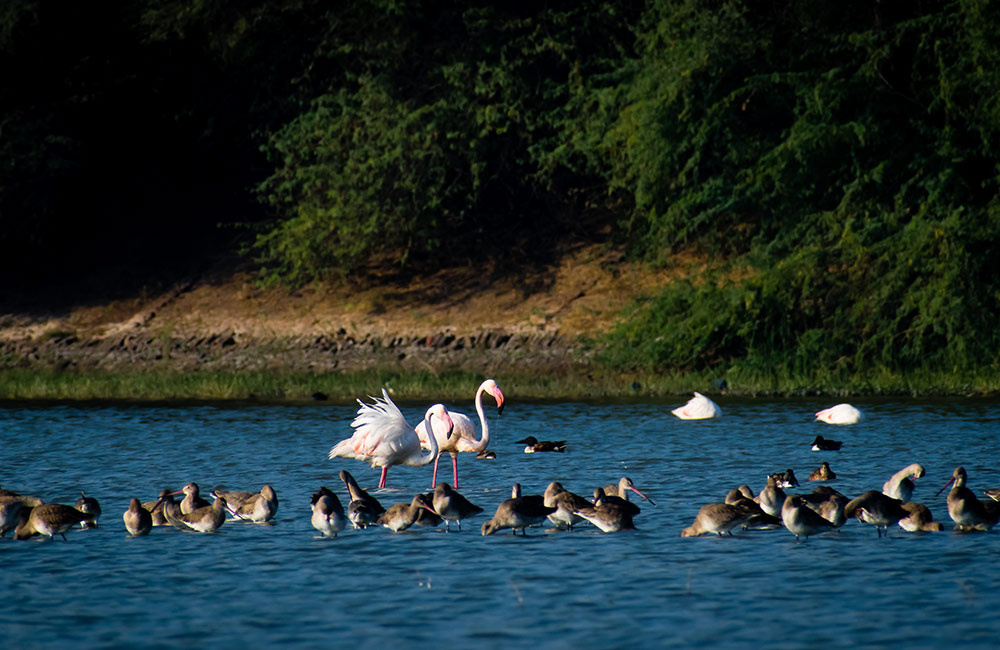 Located near the village of Thol, a few kilometers away from the city center, the man-made Thol Lake is more than a hundred years old. Originally constructed in 1912 to serve the purpose of irrigation, it has now grown into a precious ecosystem where you will find many endemic species. The Thol Bird Sanctuary was established in 1988 and today, you can spot more than 150 bird species on the waters and in the wetlands that surround the lake. Migratory birds like flamingoes attract a lot of wildlife lovers during the winters.
Of all the Ahmedabad lakes, this is probably the most rustic and pristine one. And the drive from the city center to the countryside of Thol is pleasant, to say the least.
Location: Thol Village
Distance from Ahmedabad: 40 km (approx.)
Timings: 6:00 am to 5:30 pm (early morning and evening hours provide the best photo ops and bird sightings)
Entry Fee: ₹ 20 on Monday to Saturday; ₹ 25 on Sundays
5. Nal Sarovar Lake and Sanctuary, Ahmedabad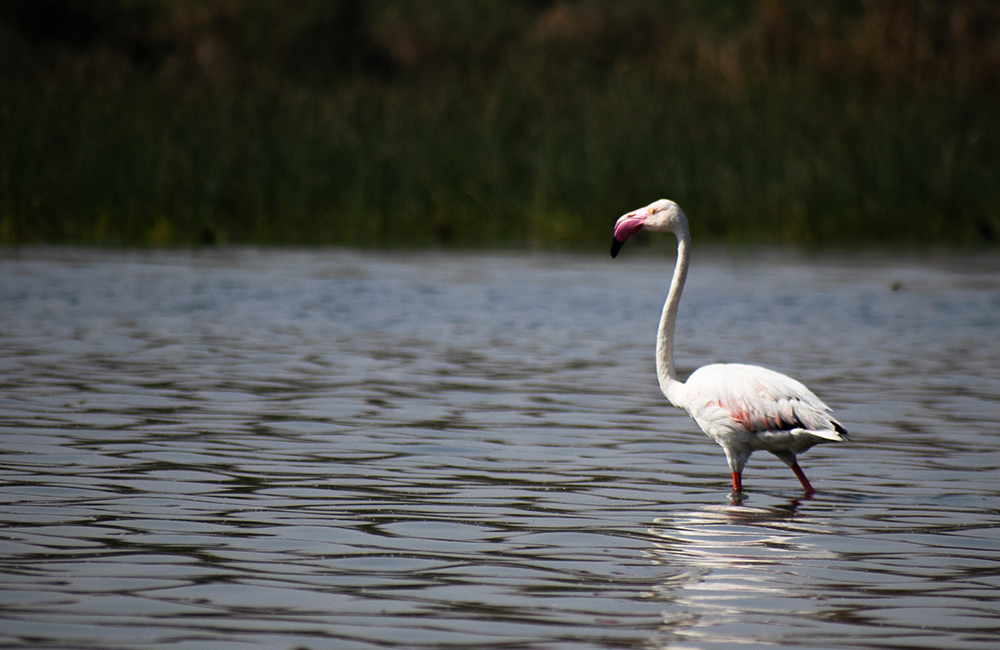 Located a short drive away from the city is another popular lake in Gujarat, namely Nal Sarovar. The bird sanctuary around the lake is a haven for birdwatchers and nature lovers. Home to over 210 migratory birds in winters, it counts among the largest wetland bird sanctuaries in the country. From endangered species like wild ass and black buck to flamingos and rosy pelicans, you can find an interesting variety of avifauna here. And if you need more information on the birds, head over to the information center in the sanctuary.
While at the lake, you can also enjoy a session of boating to Drabla Island. The watchtower on the island gives you excellent views of the lake. The island also contains small huts where you will get delectable food served by local vendors. All in all, a visit to the Nal Sarovar Lake and Bird Sanctuary is one of the top weekend getaways from Ahmedabad.  
Location: Badodara Nalsarovar Link Road
Distance from Ahmedabad: 65 km
Best Time to Visit: November to February
Timing: 6:00 am to 5:30 pm
Entry Fee: ₹ 75 on weekdays; ₹ 85 on weekdays
Camera Charges: ₹ 200
Boating Charges: ₹ 220 per person; ₹ 1320 for individual boat (maximum capacity is 6 persons)
Your trip to the largest city in Gujarat cannot be deemed complete without spending some time at these spots of tranquility. So plan your trip based on the best time to visit Ahmedabad and start preparing your itinerary. When exploring the city, make sure you spend some time at these Ahmedabad lakes and catch the pulse of the town.
Recommended Hotels in Ahmedabad:
Use Coupon Code "STAYFAB", Get UPTO 60% Discount!