As a travel destination, Goa hits all the right notes. So there, definitely, couldn't be a better place to visit once the nightmare that is Coronavirus and the corresponding nationwide lockdown is over. When you finally get to travel, you'd also want to ensure that the journey is no less exciting than the destination. And the best way to do that is to take a trip from Mumbai to Goa by road. This road trip will unravel a wealth of panoramic sights and scenes that you've been missing all this while. Expect a whole lot of adventure and fun, even before you check-in at one of the hotels in Goa for that much-awaited beach holiday.
If a road trip from Mumbai to Goa is on your post-lockdown bucket list, this blog is for you. It traces the different routes you can follow, along with the main attractions lining each route. Read on and plan your trip.
Popular Routes from Mumbai to Goa
When you take a trip from Mumbai to Goa by road, you can pick from the two scenic routes — one passing through NH 4 and the other through NH 66. Both these routes offer stunning vistas and enticing stopovers. So if you are in the mood to capture some incredible shots on the road, be prepared to find several Instagram-worthy views on this trip. The best thing about this road trip is that it's less than a 12-hour drive from Mumbai, making it perfect for a weekend escapade or a quick getaway before the routine resumes. Let's explore each of these two routes in detail:
Route 1: Mumbai to Goa via NH 4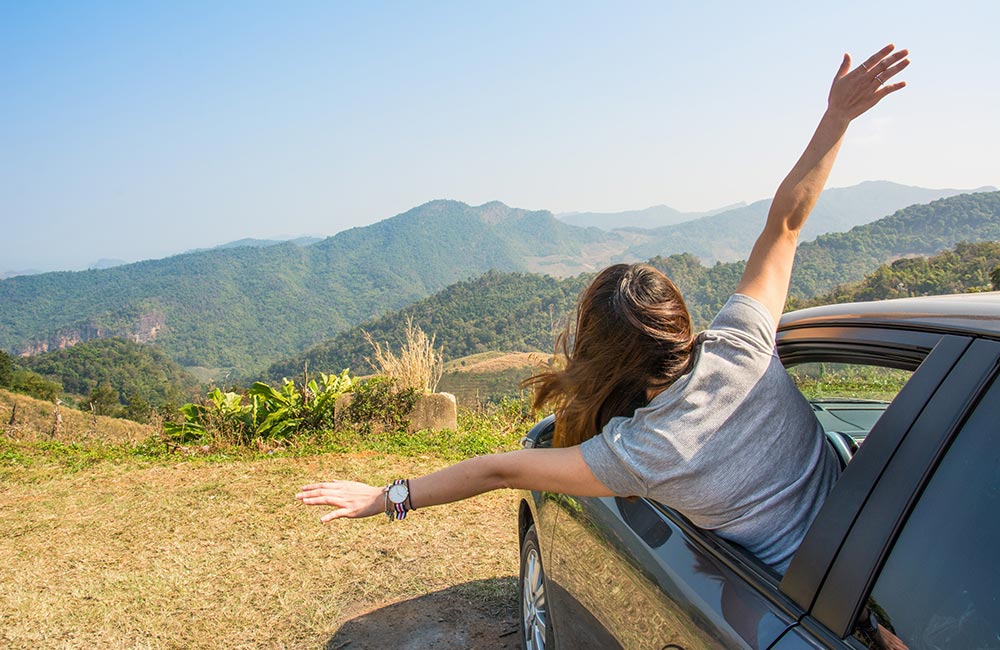 Mumbai to Goa via NH 4 will take you on a smooth route marked by wide roads fit for fast driving. It's a straight four-lane road all along, dotted with excellent stopovers. While driving along this route, you can explore a number of attractions, including forts, lakes, and temples, and even a wildlife sanctuary. This is the ideal route to follow if you are out on a family trip. However, be prepared to encounter quite a few toll booths along the way. The roads on this route are pretty smooth, making it ideal for people with motion sickness.
Route: Starting from Mumbai, you will travel to Pune via the Mumbai-Pune Expressway. Then you will follow NH 4 to make your way through Satara, Kolhapur, and Belgaum before you finally reach Goa.
Distance: 590 km (approx.)
Travel Time: 10 hours 30 minutes (approx.) without any detours
Popular Stopovers
Pune: Among the notable tourist places to visit in Pune are the Shivneri Fort, Aga Khan Palace, Sinhagad, Shaniwar Wada Palace, and Pataleshwar Cave Temple. If you are traveling with kids, make sure to visit the Rajiv Gandhi Zoological Park.
Satara: The main attraction of Satara is the Kaas Plateau or the valley of flowers that boasts of 850 species of flowering plants. The Natraj Mandir, Juna Rajwada, and Nava Rajwada are among the other attractions you can visit while passing through this city.
Kolhapur: The quaint city of Kolhapur is famous for a number of tourist attractions, including the ancient Mahalakshmi Temple, the spellbinding Rankala Lake, and the historic Panhala Fort. A visit to Chatrapati Shahu Museum will let you get a glimpse of several artifacts belonging to the bygone eras.
Belgaum: A lovely town, Belgaum boasts of a plethora of attractions that are worth exploring. Prime among those are the Belgaum Fort, Gokak Falls, and Kittur Fort and Palace. If you are a nature lover, you should not miss out on visiting the Bhimgad Wildlife Sanctuary.
Suggested Stops for Breakfast and Lunch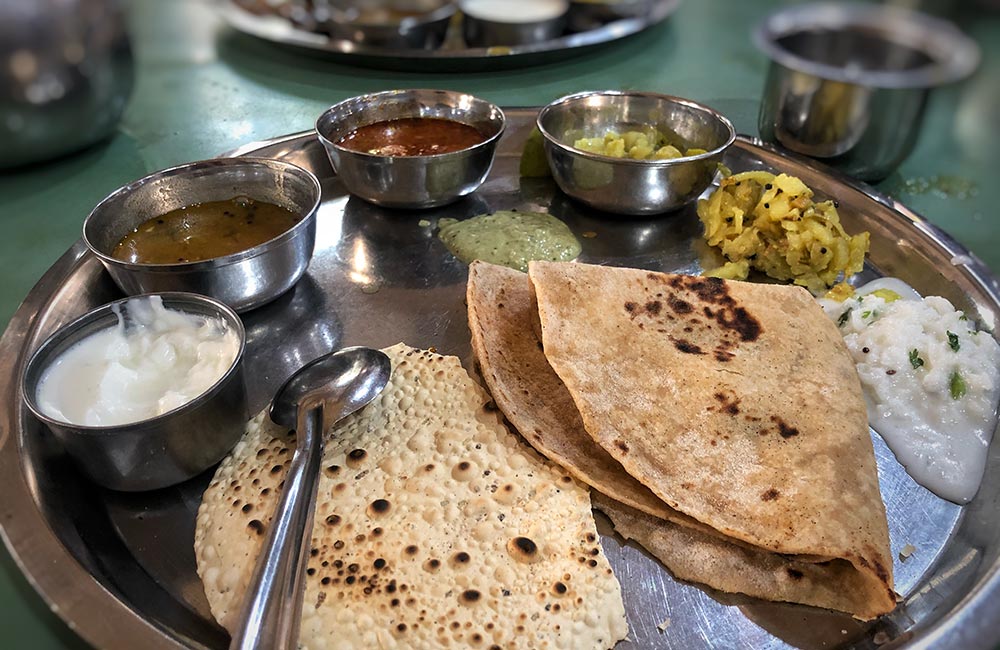 For your breakfast, you can stop in Pune. There are several restaurants in Pune that serve lip-smacking breakfast delicacies. Vaishali at FC Road is a vegetarian restaurant where you can enjoy a South Indian fare and a hot cup of filter coffee. Satara is a nice place to stop for lunch. The town has a number of eateries that serve yummy food at great prices. You can also eat at Kolhapur, which boasts of a few fine dhabas. However, considering the current situation, it's best to carry some snacks and home-made meals with you for the road.
Route 2: Mumbai to Goa via NH 66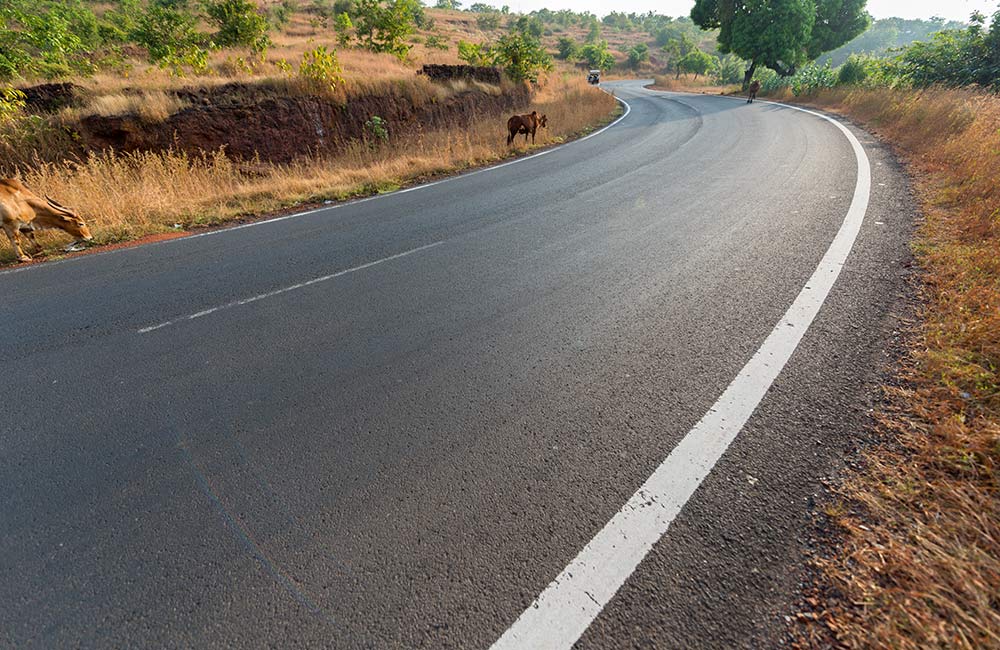 The winding route of NH 66 from Mumbai to Goa will offer you a thrilling ride, with the majestic Western Ghats serving as the backdrop. Adding to the whole experience are the narrow, steep roads at high altitude that are barricade-less on the sides in most places. A popular route for thrill-seekers, it is ideal for those who are expert at maneuvering vehicles through such terrains and treacherous corners. You can find a number of spots to explore while journeying from Mumbai to Goa by car or bike through this route, including historic sites, heritage structures, and even religious destinations. Try avoiding this route if you are prone to motion sickness.
Route: Commencing from Mumbai, this route will take you through Panvel, Pen, Kolad, Khed, Chiplun, Pali, and Sawantwadi before you finally reach Goa.
Distance: 577 km (approx.)
Travel Time: 12 hours (approx.) without any detours
Popular Stopovers
Ganpatipule: The Ganpatipule Beach may not be as famous as the beaches in Goa, but it is a beauty in itself with several water sports facilities. The Swayambhu Ganpati Temple here is a big draw for the tourists and pilgrims alike.
Karnala Bird Sanctuary and Karnala Fort: A popular destination in Panvel for bird lovers, the Karnala Bird Sanctuary is home to more than 222 species of birds. The Karnala Fort also lies within the boundary of the sanctuary and is worth a visit.
Pen: The place is famous for making huge Ganesha idols. Spending some time here will allow you to get a closer look at how skilled artisans make these gigantic idols.  
Kolad: A haven for adventure enthusiasts, Kolad is where you can enjoy white water rafting at its best. The Bhira Dam is one of the popular places where you can catch up on all the action of white-water rafting.
Tamhini Ghat Waterfalls: Falling against the backdrop of lush greenery, this waterfall presents a magnificent sight. You can also visit the Kansai Waterfalls, which is situated not far from Tamhini Ghat.
Dapoli: The coastal hamlet of Dapoli near Khed is dotted with many attractions in and around it, including the Harnai Port, Panhalakaji Caves, and the temple of Kadyavarcha Ganapati. Do not miss out on visiting the Unhavare hot springs, which are also in the vicinity of Dapoli.
Murud: If you take a detour to Murud, which is a small coastal village, you can go for a dolphin-spotting trip. A trip to the Kasa Fort is a must when you visit this place.
Chiplun: Standing on the banks of River Vashishti, Chiplun is rich in several natural wonders like the Guhagar beach and the Sawatsada waterfalls. Among the man-made marvels defining this place are the Lord Parashurama Temple, Koyna Dam, and the Pandavaas Caves, which are believed to have been built by the famous Pandava brothers of the Mahabharata.
Sawantwadi: The tranquil setting of Sawantwadi is a pleasant change from the chaos of city life. Adding to its beauty is the Sawantwadi Palace that takes you back in time. The huge Moti Talao situated near the palace is another majestic attraction to explore here.
Suggested Stops for Breakfast and Lunch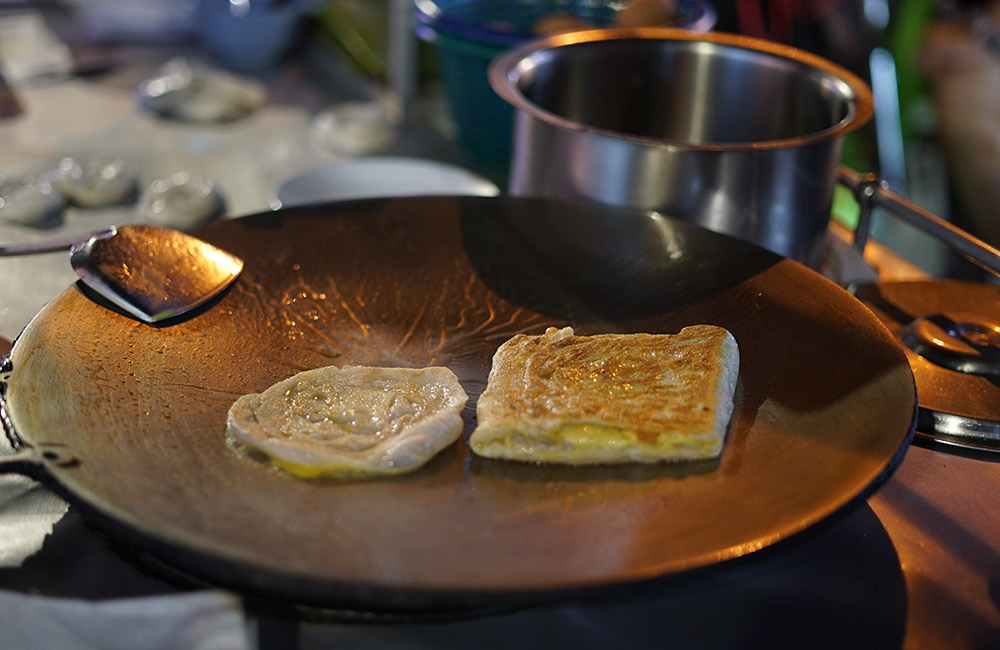 Kolad is a good place to pamper your taste buds with a satisfying breakfast. The place has many eateries where you can get fresh breakfast items to pep you up with energy. Shreekar – The Dhaba is a popular place to enjoy a decent breakfast. Chiplun is a popular stopover for lunch on the NH66 route. If you're craving for local cuisine, do make a stop here else continue munching from the stock you're carrying from home and directly stop at Goa.
Essential Stopovers
During your drive from Mumbai to Goa, you will find many small villages and towns with ATM facilities and petrol pumps. Kolad, Mangaon, and Indapur are a few such names. Make sure to refuel your car or bike adequately during the trip to keep going without any hitches.
To sum it all up, if you prefer driving through a safe and smooth route, opt for Route 1. But if you want to feel the rush of adrenaline along with matchless scenic beauty, you should choose Route 2. Whichever route you take, drive safely and responsibly.
Fab Safety Tips for Road Trips from Mumbai to Goa
All set to hit the road? Before you head off, take our two cents on the dos and don'ts of taking a trip from Mumbai to Goa.
Wear masks & gloves
Wash your hands whenever you get out of the car or use an alcohol-based hand sanitizer
Choose a 100% hygienic hotel for a safe stay
Prefer bottled water and eat only at a clean restaurant
Avoid touching your eyes, nose or mouth frequently
Take Vitamin C and D along with zinc daily to boost your immunity
Carry essentials like torch, hand sanitizer, light food, protein bars, sleeping bag and water
Carry a pair of comfortable shoes in your luggage
Always keep a map handy or download offline maps when you are on your own and out exploring any unknown territory
And obviously, follow all the COVID-19-related guidelines issued by WHO including hygiene practices and social distancing
Have a great road trip!