Are you looking for exciting options to go on a road trip from Chennai? Then you have come to the right page. You have plenty of choices ranging from lush landscapes and serene shorelines to tranquil temple towns that are at a few hours' drive away and make for amazing weekend road trips. For your convenience, we have put together a list of both popular and offbeat destinations that offer an escape from your daily grind.
Weekend Road Trips from Chennai:
Here're those driving getaways from Chennai that you can explore to relax and rediscover yourself:
1. Mahabalipuram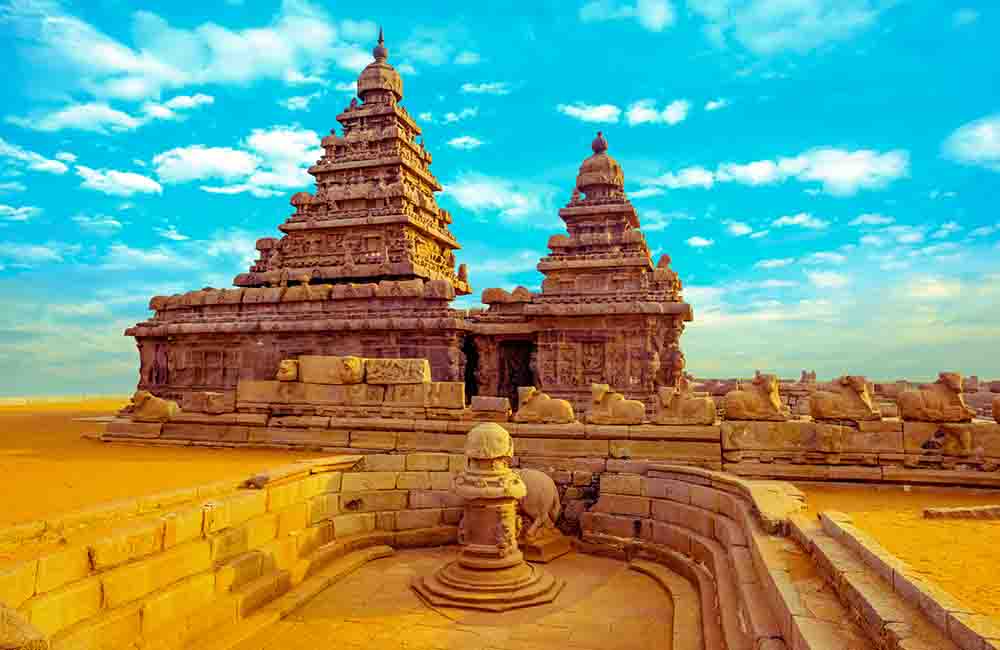 A less than 2 hours' drive will take you to the coastal town of Mahabalipuram or Mamallapuram. The enchanting coastline of the Bay of Bengal offers numerous activities for adventure seekers. Apart from boosting your historical knowledge with ancient monuments and UNESCO World Heritage sites, the town is perfect for beach lovers and photography enthusiasts.
Distance from Chennai: 56 km
Best time to visit: October to March
Places to see: Shore Temple, Pancha Rathas, Krishna's Butter Ball, Mahabalipuram Beach, India Seashell Museum
Things to do: Sightseeing, beach camping, surfing, wildlife spotting, fishing, photography
2. Kanchipuram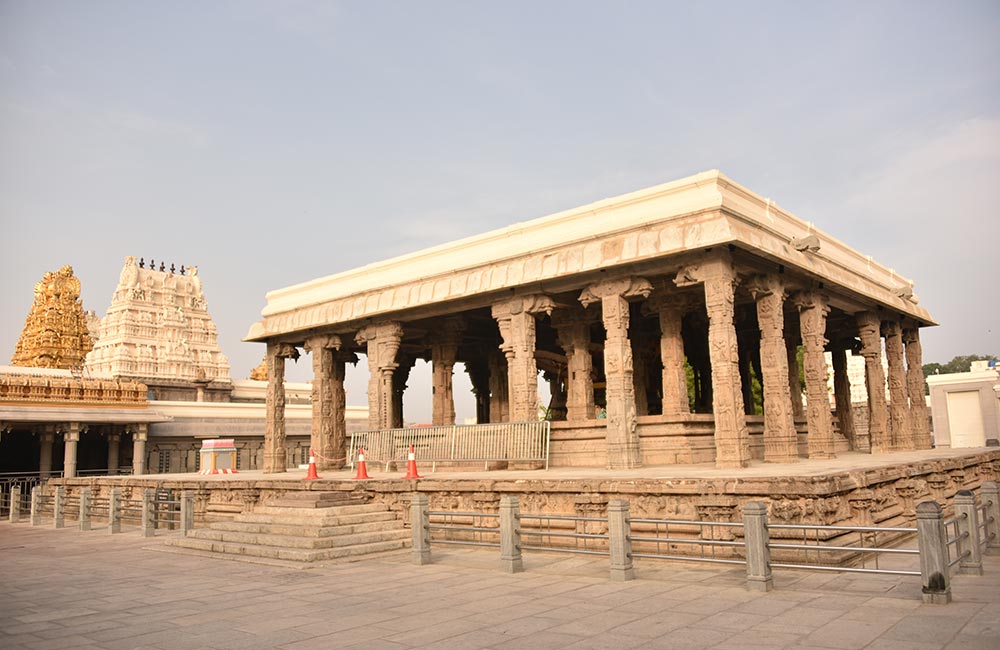 Ideal for a day-long tour, Kanchipuram is another destination that can be reached in approximately two hours. An important spiritual and religious centre, this city has beautiful temples boasting the most intricate and finest architecture. The famous hand-woven silk sarees is another reason for its popularity. 
Distance from Chennai: 75 km
Best time to visit: March to October
Places to see: Kamakshi Amman Temple, Varadaraja Temple, Devarajaswami Temple, Kanchi Kailasanathar Temple, Ekambareswarar Temple 
3. Tirupati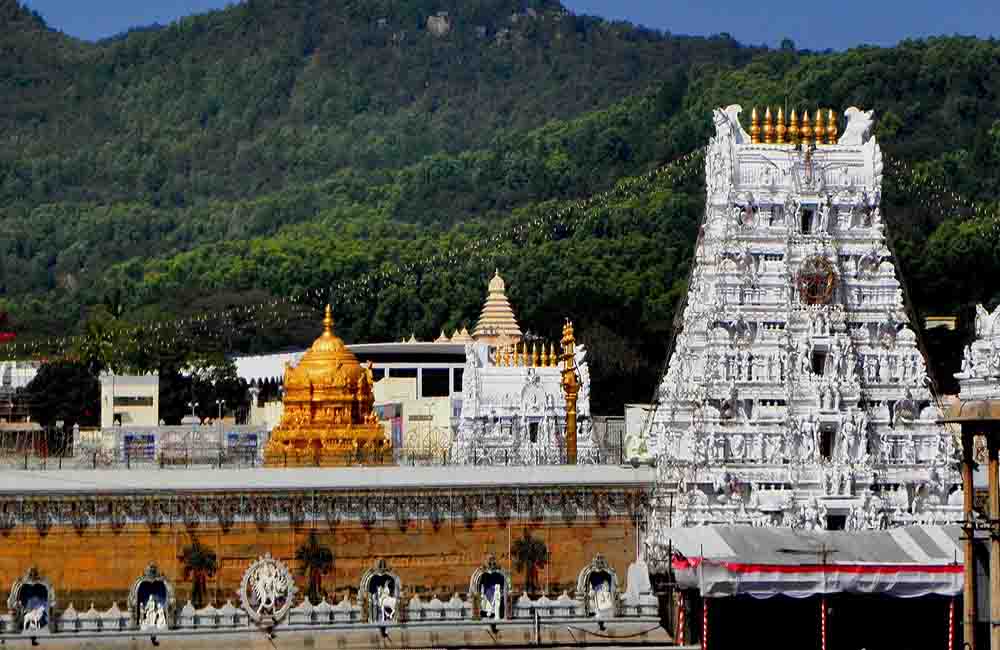 There is no doubt that devotees of Lord Venkateshwara and other Hindu gods have heard of the temple city of Tirupati in Andhra Pradesh. People seeking spiritual guidance and bliss can go on a road trip to Tirupati. The presence of numerous Hindu temples, museums, national parks and a dam make this place a prominent tourist attraction.
Distance from Chennai: 133 km
Best time to visit: November to February
Places to see: Sri Venkateswara Temple, Govindaraja Swami Temple, Kapila Theertham, Chandragiri, Kalyani Dam, Deer Park, Sri Vari Museum
4. Vellore 
Vellore is a historical town in Tamil Nadu, and one of the nearest places to go on a road trip from Chennai. The town has something for everyone – a rich and colourful history, beautiful religious sites that boast of ancient craftsmanship, as well as parks for spotting wildlife and clicking amazing photographs.
Distance from Chennai: 138 km
Best time to visit: October to March
Places to see: Vellore Fort, Jalakandeswarar Temple, Tipu and Hyder Mahal, State Government Museum, Sri Lakshmi Narayani Golden Temple, Vellore Amirthi Zoological Park, Delhi Gate
5. Chittoor
Roughly a 4-hour drive from Chennai, Chittoor is a city in the Chittoor district of Andhra Pradesh. The city boasts of many popular natural and religious attractions that make it one of the best places to visit from Chennai, especially during the winter and monsoon seasons.
Distance from Chennai: 159 km
Best time to visit: November to April
Places to see: Sri Venkateswara Swamy Vaari Temple, Chandragiri Fort
Things to do: Sightseeing, trekking, walking
6. Pondicherry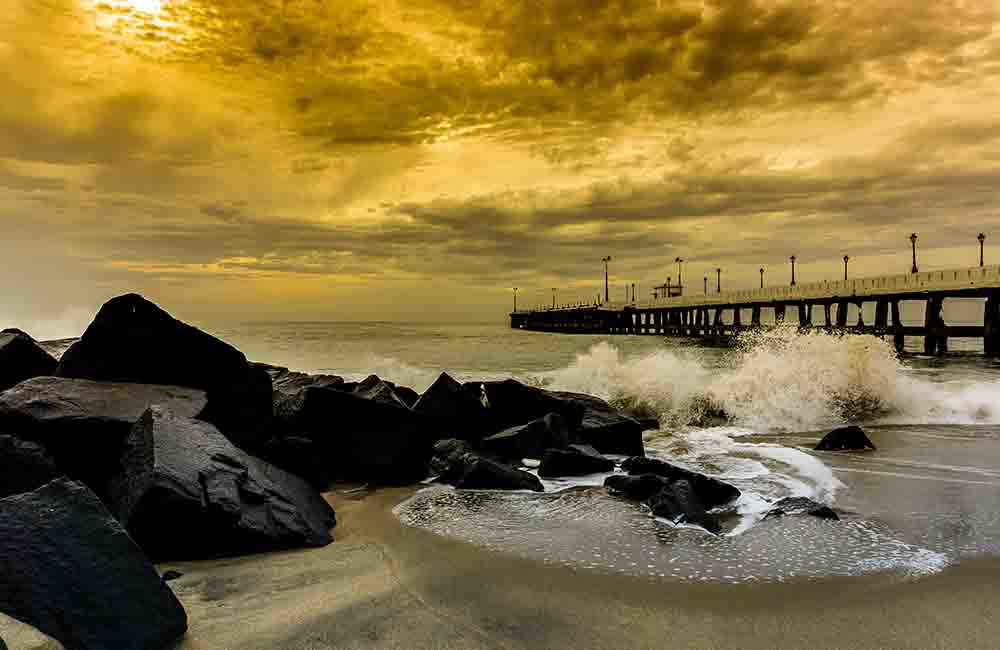 Among the most popular driving getaways from Chennai, Pondicherry is famously referred to as 'The French Riviera of the East.' Its French influence is quite evident in the architecture, customs and cuisine. This place is also a famous adventure water sports hub. So, make sure you try your hand at one of the activities. 
Distance from Chennai: 165 km
Best time to visit: October to March
Places to see: White Town, Promenade Beach, Auroville, Paradise Beach, Sri Aurobindo Ashram, Arikamedu, Sri Manakula Vinayagar Temple, Pondicherry Museum
Things to do: Boating, scuba diving, heritage tours, surfing, sailing, kayaking 
7. Nellore
A road trip to Nellore in Andhra Pradesh should be on the list of every traveller interested in old temples, serene beaches, lakes and handloom shopping. The place is particularly a delight for bird lovers and wildlife photographers, who get to spot many migratory birds like flamingos, pelicans, storks, etc.
Distance from Chennai: 174 km
Best time of visit: October to February.
Places to see: Sri Ranganthaswamy Temple, Mypad Beach, Nelapattu Bird Sanctuary, Somasila, Pulicat Lake
Things to do: Swimming, beach hopping, bird watching, pilgrimage, saree shopping
8. Yelagiri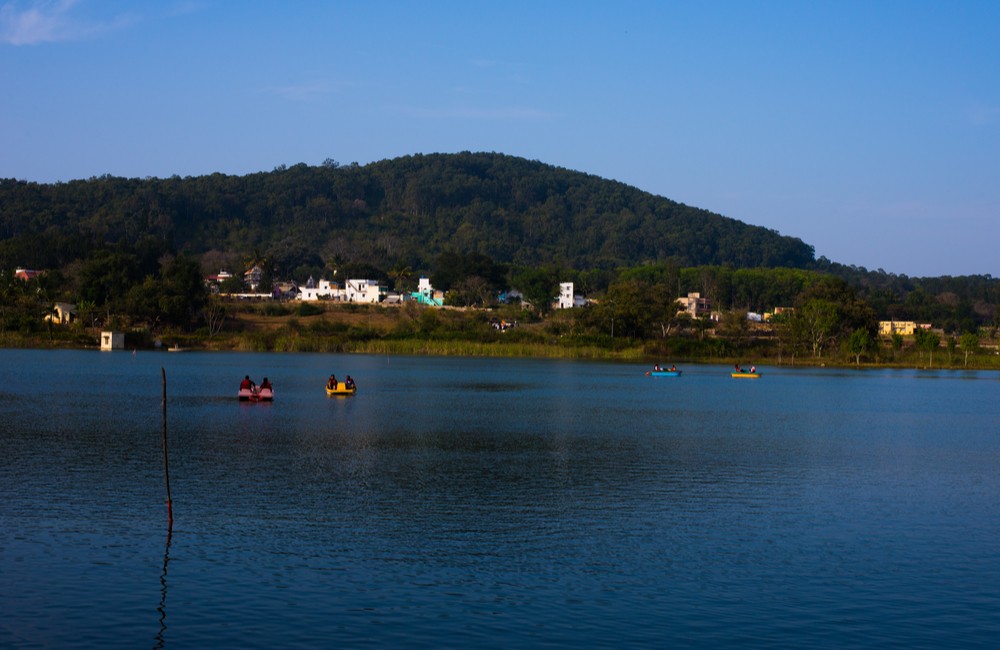 If you are seeking peace and solitude, take a road trip to the small hill station of Yelagiri in Tamil Nadu. On the way, you will pass through expansive orchards, rose gardens and lush green valleys making it one of the best road trips from Chennai. You should plan a trip here to escape Chennai's round-the-year sultry weather.
Distance from Chennai: 230 km
Best time to visit: October to January
Places to see: Punganoor Lake Park, Swamimalai Hills, Jalagamparai Waterfalls, Jalakandeswarar Temple, Punganoor Lake Park, Government Silk Farm
Things to do: Rock climbing, paragliding, boating, trekking
9. Pichavaram
The world's second-largest mangrove forest, covering an area of about 1100 hectares is the main highlight of Pichavaram, a small village in Tamil Nadu's Cuddalore district. The variety of habitats available has made this a hotspot for migratory birds. Take a boat ride and cruise through the islands to get a first-hand glimpse of the diverse flora and fauna.
Distance from Chennai: 242 km
Best time to visit: November to February
Places to see: Pichavaram Mangrove Forest
Things to do: Boating, rowing, kayaking, canoeing, bird watching
10. Tranquebar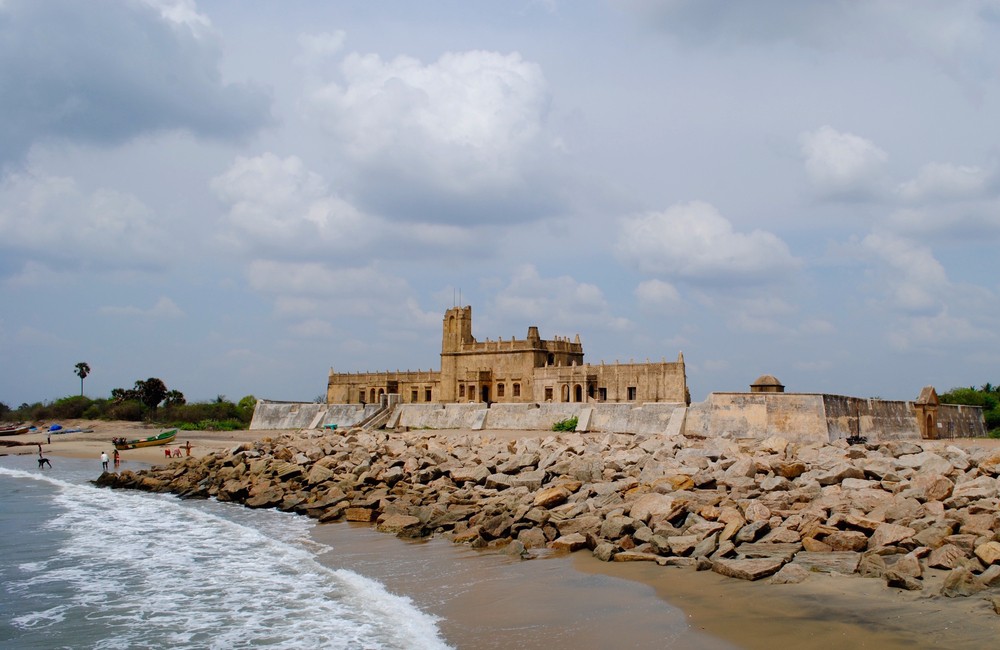 Golden sands, tranquil beaches and heritage buildings make a road trip to Tranquebar or Tharangambadi worthwhile. The drive along the scenic East Coast Road will offer you scintillating views of the coastline. The town was set up as a trading post of Denmark in 1620, and hence, the historical sites are reminiscent of more than 200 years of Danish reign. 
Distance from Chennai: 270 km
Best time to visit: December to April
Places to See: Bungalow on The Beach, Town Gate, Fort Dansborg, The Zion Church, New Jerusalem Church, Maritime Museum, Sri Masilamani Nathar Temple
11. Horsley Hills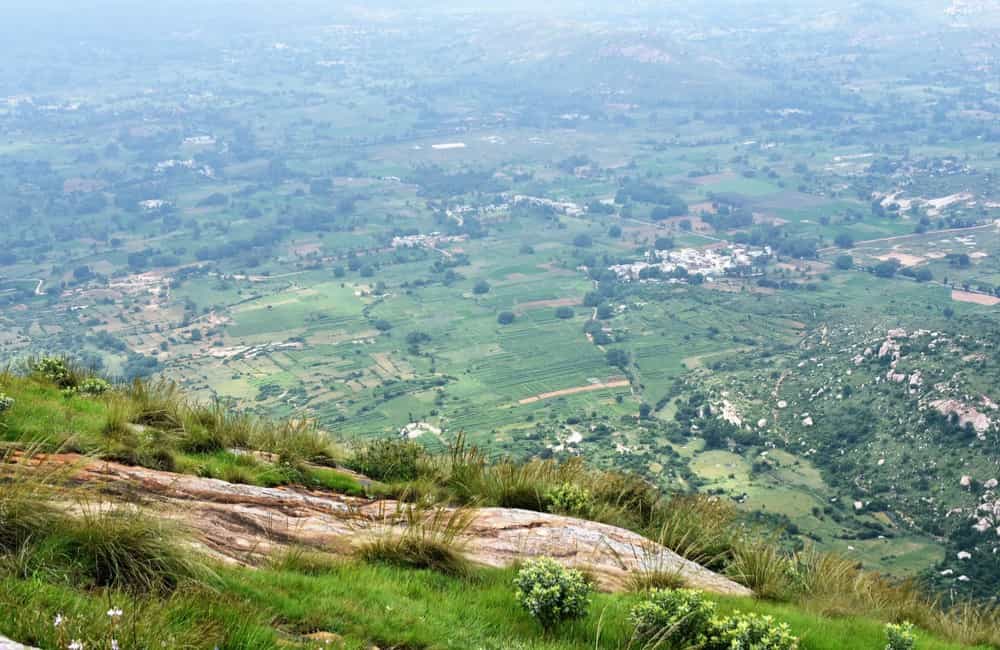 Named after a British collector, W.D. Horsley, who chose to make this his abode, Horsley Hills attracts visitors from Chennai owing to the pleasant climate, mesmerising landscapes and multiple tourist hotspots. The tranquil and soothing ambience is a source of relief to the city dweller. Nature and bird lovers will find these hills peppered with eucalyptus trees and other exotic flora, which give shelter to many rare and common bird species.
Distance from Chennai: 276 km
Best time to visit: December to March
Places to see: Horsley Hills Museum, Gali Bandalu, Kalyani – Eucalyptus Tree, Horsley Hills Zoo, Whisper Winds View Point
Things to do: Bird watching, zorbing, rock climbing
12. Kumbakonam
Also known as 'Cambridge of South India' and the 'Temple City of South India', Kumbakonam is one of the best places to visit around Chennai. The temples here attract thousands of pilgrims from all over the country, especially during the 10-day Mahamaham Festival, which takes place once in 12 years. The rich history, art and culture of the city are reflected in its every nook and corner.
Distance from Chennai: 282 km
Best time to visit: December to February
Places to see: Airavatesvara Temple, Mottai Gopura Vasal Athi Kumbeshvarar Temple, Divya Desam Arulmigu Sarangapani Swamy Temple, Swamimalai Temple, Maha Maham Tank
13. Thanjavur
Thanjavur in Tamil Nadu is another prominent driving getaways from Chennai, and well-known for its centuries-old art, culture and history. The ancient temples including the UNESCO-listed Brihadisvara Temple, opulent palaces and museums will take you back in time. The city is also known for its unique handicrafts, especially paintings and dolls. Classical music enthusiasts should align their visit with the popular classical musical festivals – Tyagaraja Aradhana Festival and Festival of Sacred Music, held in the months of January and February, respectively.
Distance from Chennai: 349 km
Best time to visit: October to March
Places to See: Brihadisvara Temple, Saraswathi Mahal Library, Maratha Palace, Thanjavur Palace, Sivaganga Park, Royal Palace Museum
14. Nandi Hills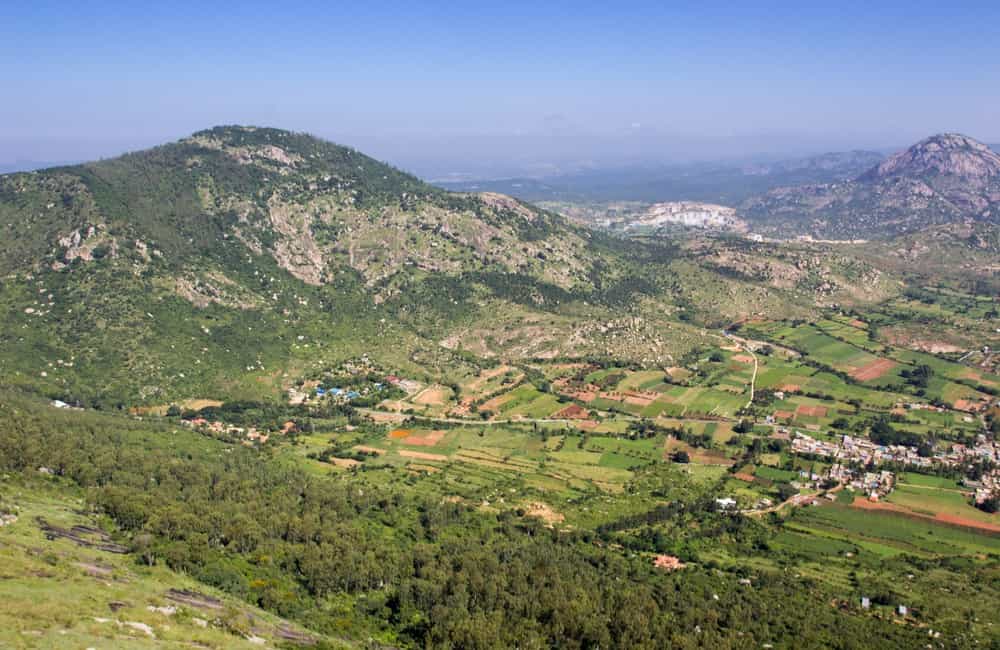 If you are looking to connect with nature or enjoy adventure sports on your next road trip, a journey to the Nandi Hills in Karnataka is a must. This blissful getaway with its spectacular landscape, thrilling activities and ancient gems will certainly excite your mind, body and soul.   
Distance from Chennai: 350 km
Best time to visit: September to May
Things to do: Nature walk, camping, trekking, paragliding, cycling, wine tasting, cave exploring
15. Mysuru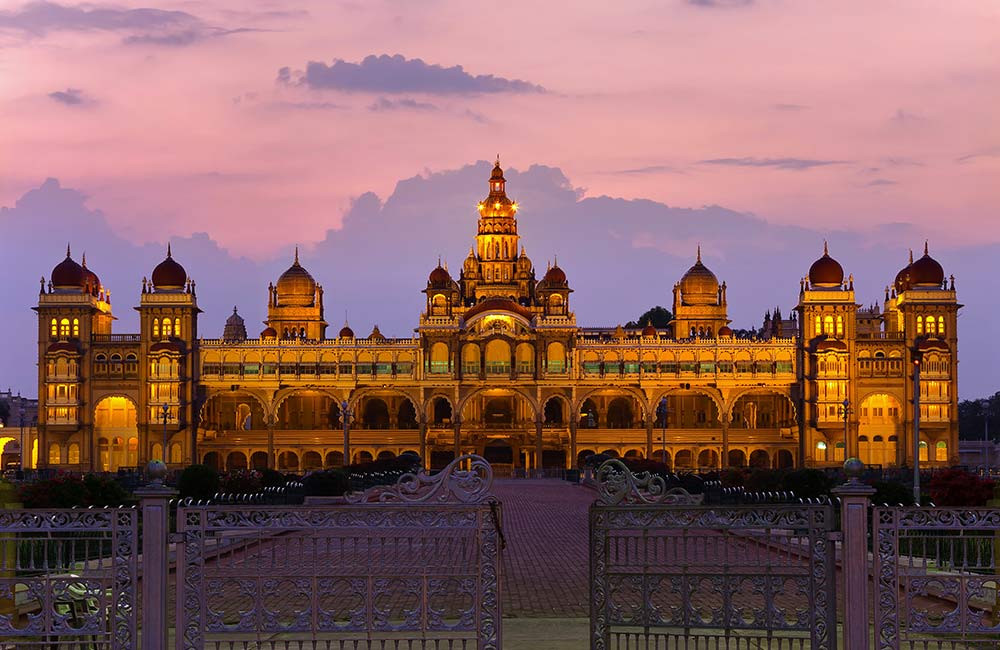 A popular tourist destination in Karnataka, Mysuru is home to magnificent palaces, gardens, parks and museums that will leave you awestruck. While here, do not forget to shop for the city's famous items – silk and sandalwood. Foodies should try the authentic Mysore Pak, and of course, the Mysore masala dosa. 
Distance from Chennai: 481 km
Best time to visit: October to February
Places to see: Mysore Palace, Sri Chamarajendra Zoological Gardens, Brindavan Gardens, St. Philomena's Cathedral, Sri Chamundeshwari Ammanavara Temple, Jaganmohan Palace Art Gallery and Auditorium, Karanji Lake 
So, whether you are planning a solo, couple or group getaway, set off to any of these 15 suggested road trips from Chennai and liven up your dull schedule.
Happy Journey!